Family Travel Guides
Best African destinations for families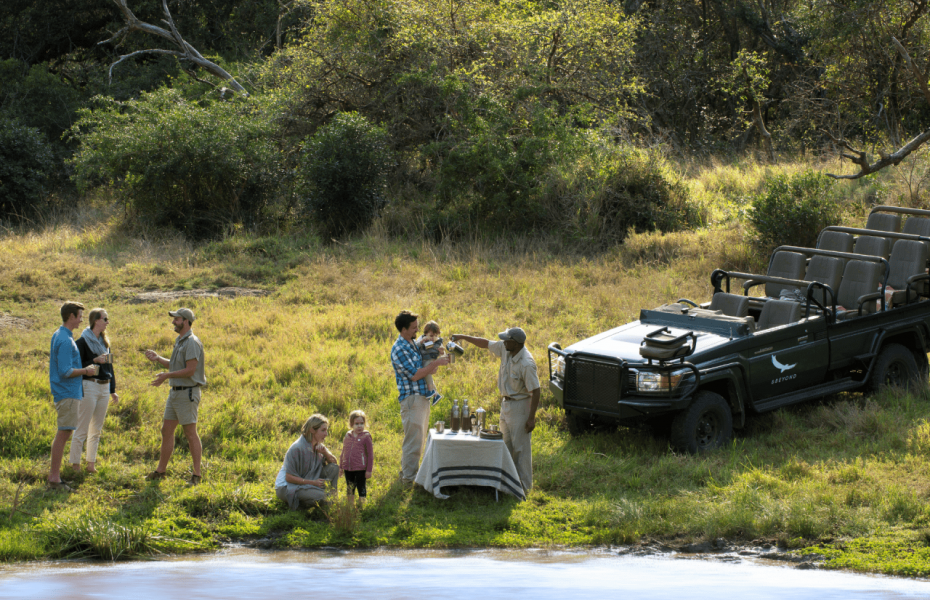 Best places to go on an African safari with kids
1. EASTERN CAPE, SOUTH AFRICA
Why: Malaria-free, Big 5 game sightings and family-friendly lodges
South Africa's Eastern Cape is home to private game reserves that are exclusive in both accommodation and game viewing. This is a malaria-free area, making it ideal for families as this means children and adults do not have to take malaria medication while on safari. Enjoy Big 5 game viewing with incredible guiding from rangers who are specially trained in child-friendly safari experiences. Explore the stunning terrain together and enjoy additional exciting activities, including guided walks and visiting local animal conservation centres.
Recommended accommodation Riverdene Family Lodge: Riverdene Family Lodge is designed with families in mind. The lodge provides extra activities to enhance the safari experience of young guests, with their 'kids on safari' program as well as their dedicated Outdoor Adventure Centre.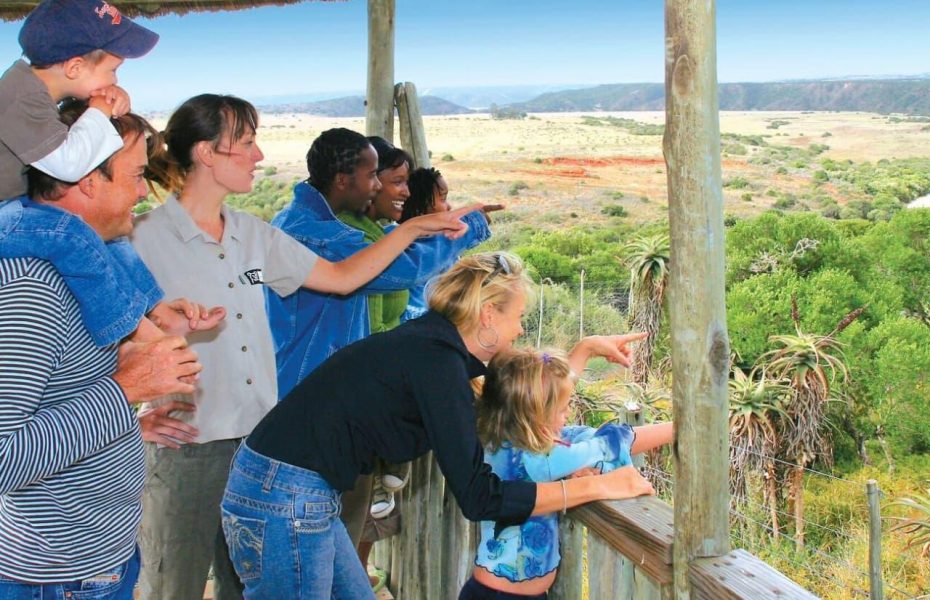 2. MAASAI MARA, KENYA
Why: Great Migration, classic 'Lion King' savannahs and specialist guides
Kenya has long been a favorite family safari choice. An abundance of wildlife, exclusive private reserves, specialist family guides and camps, classic savannah lands and rich cultural experiences make the Maasai Mara the perfect safari destination for families with both young kids and teenagers. Create unforgettable memories together with a front row seat (or 4x4 seat) to the Great Wildebeest Migration. Depending on the season, you may even get to witness a spectacular river crossing.
Recommended accommodation Kichwa Tembo Tented Camp: Younger children will be enthralled by the camp's WILDchild program, offering a 'to-take-home' backpack filled with safari treasures. Their specialist family rangers will guide the kids on adventures in the wilderness to teach them all about tracking, fishing, Maasai culture and the resident wildlife.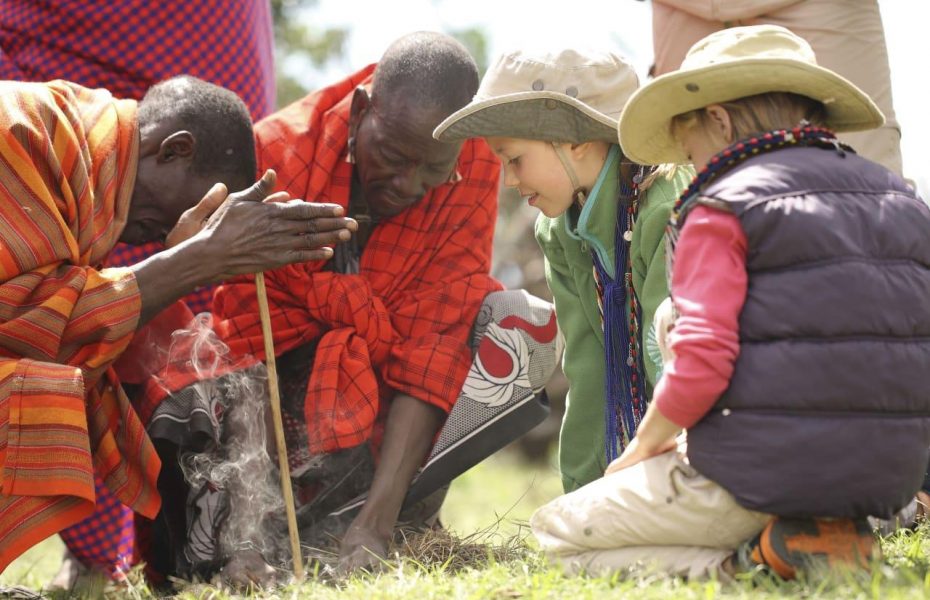 3. KWAZULU-NATAL, SOUTH AFRICA
Why: Private-use safari properties plus easy beach trip extensions
The beautiful KwaZulu-Natal province is one of the best places to visit as a family during the Winter (December and January) school holidays due to its year-round warm weather. With so much to offer visiting families, including authentic Zulu cultural experiences, incredible scenery, mesmerising wildlife and fantastic game reserves, such as Phinda Private Game Reserve (one of our South African favourites!) The KZN also boasts a stunning Indian Ocean coastline with stunning warm-water beaches, making this the perfect destination for a family safari and beach adventure, offering maximum experience but minimal travel time between properties.
Recommended accommodation Phinda Homestead: A home away from home, within the most opulent of settings. Perfectly suited for large family groups, you will have a full team of staff on-hand to cater for your every need. This stylish, luxury villa can sleep up to 8 people, includes private game vehicles and offers facilities sure to appeal to all generations of your family including a gym and private swimming pool.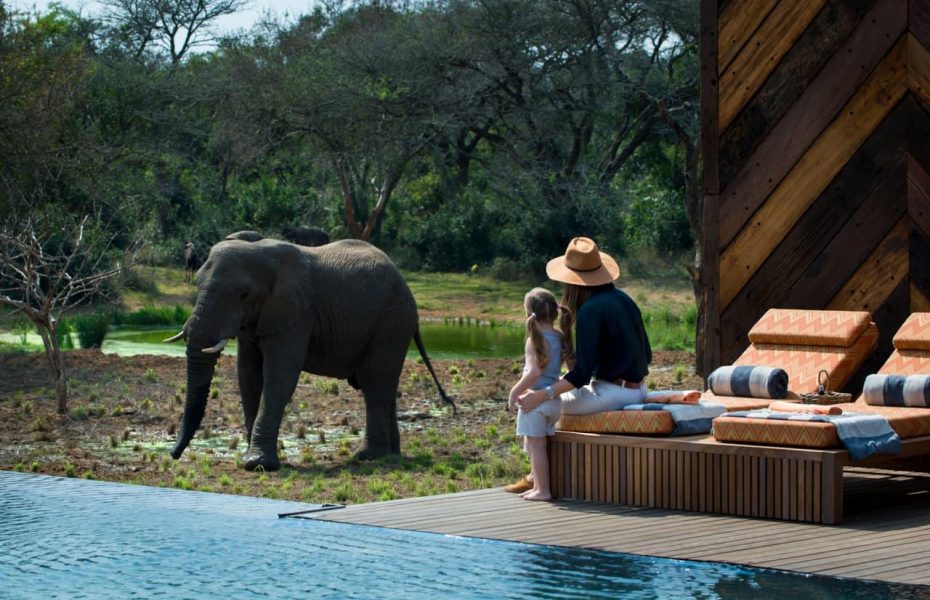 4. SERENGETI, TANZANIA
Why: Thrilling wildlife viewing, family-friendly accommodation, and balloon safaris
The family friendly lodges and camps in Tanzania's famous Serengeti go above-and-beyond to ensure their younger guests enjoy every moment of their safari adventure, while learning about the wildlands they're visiting. Choosing to stay at more intimate camps located in private reserves ensures families avoid the crowds of the National Park. Many of these exclusive and intimate lodges provide extra special care for every family member, with additional excursions, surprise experiences and special treats that will make your family safari completely unforgettable.
Recommended accommodation Four Seasons Safari Lodge Serengeti: Enjoy the wildlands and views of the Serengeti, with all the luxury and comfort needed when travelling with children. Children will be enthralled by the Kijana Klub, the Four Seasons Safari Kids Club.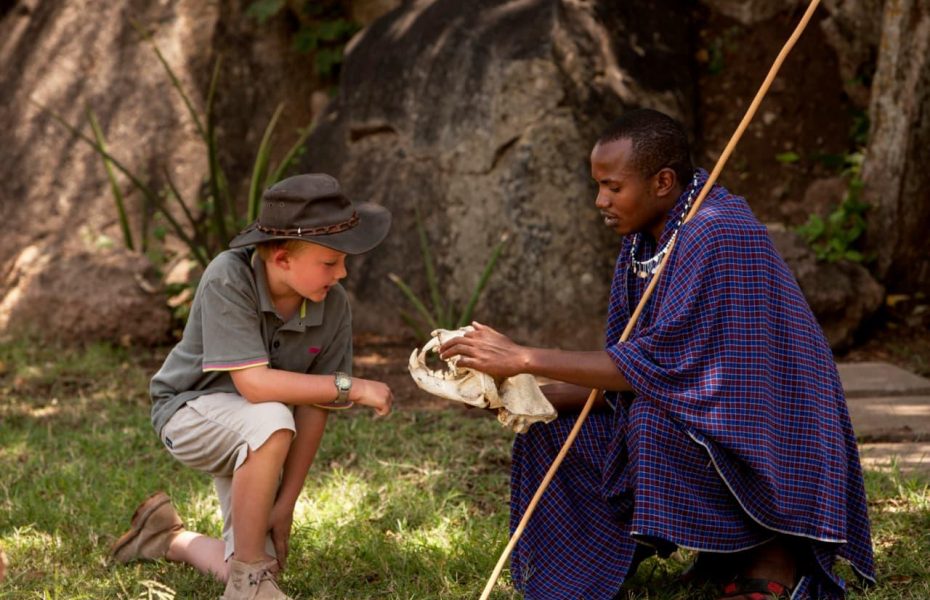 5. GREATER KRUGER AREA, SOUTH AFRICA
Why: Private reserves, Big 5 game viewing and specialist family guides
With a range of private reserves and outstanding family-friendly lodges, the Great Kruger Area is one of the best destinations for a family safari. Most lodges in Big 5 private reserves boast specially designed children's programs that bring the magic of a safari to life for little safari-goers. Days will be filled with fun-filled and educational game drives and activities like collecting bugs, pods and feathers and learning how to identify game and animal tracks. Our team have frequently embarked on safari adventures with their own children to the Kruger, and always come back with plans to return as soon as possible.
Recommended accommodation Chitwa House: An ultra-luxe, two-bedroom private house offering an exclusive safari for families in the private Sabi Sands Game Reserve. Bordering the Kruger National Park, the Sabi Sands is highly acclaimed for its excellent game viewing. With your own private team of staff, including a butler, chef and dedicated safari ranger and tracker team, you can set your own pace and enjoy a truly tailor-made safari experience.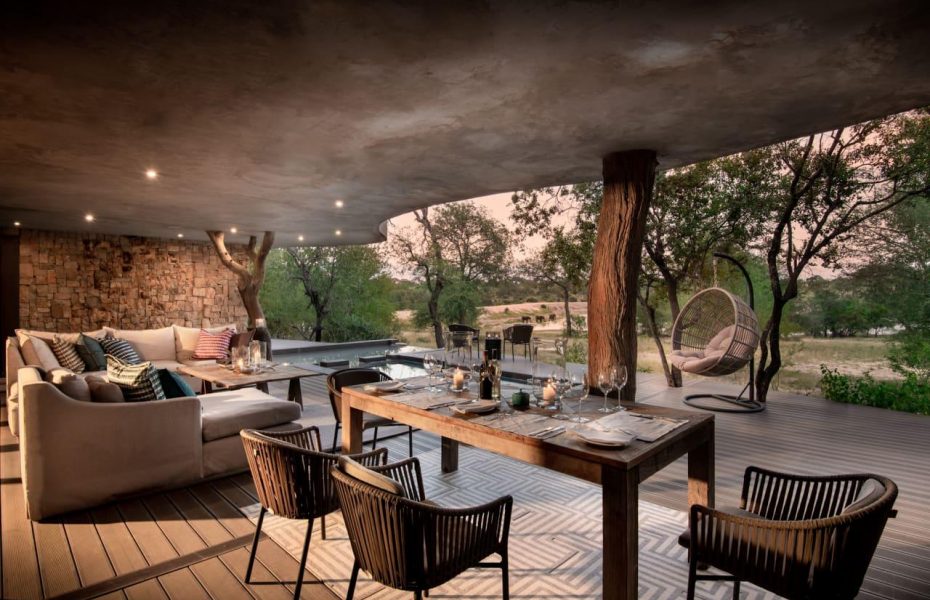 Other Travel Guides
EXPLORE MORE