Imagine retiring to a four-poster bed, falling asleep under the endless African sky to the sound of nature's chorus, that is what awaits you in a safari tree house or star bed. Sleeping in an African safari treehouse or star bed is an incomparable experience. A mix of luxury yet feeling at one with nature, adrenaline-filled yet intense calm. There are few experiences left that capture the romance of the untamed and untainted earth quite like a safari treehouse or star bed. It is a fabulous addition to your bucket list.
Different destinations and properties offer unique safari treehouse and star bed experiences. Some are on the roof of your room, where you can retire back inside if you want, while others are a short drive from camp, wonderfully isolated with only lamps for light. Some feature bathrooms, some plunge pools, and others a private dining area. You will never tire of a star bed experience as no two are the same. We've chosen our 6 best African safari treehouses and star bed experiences:
1. Chalkleys Safari Treehouse, South Africa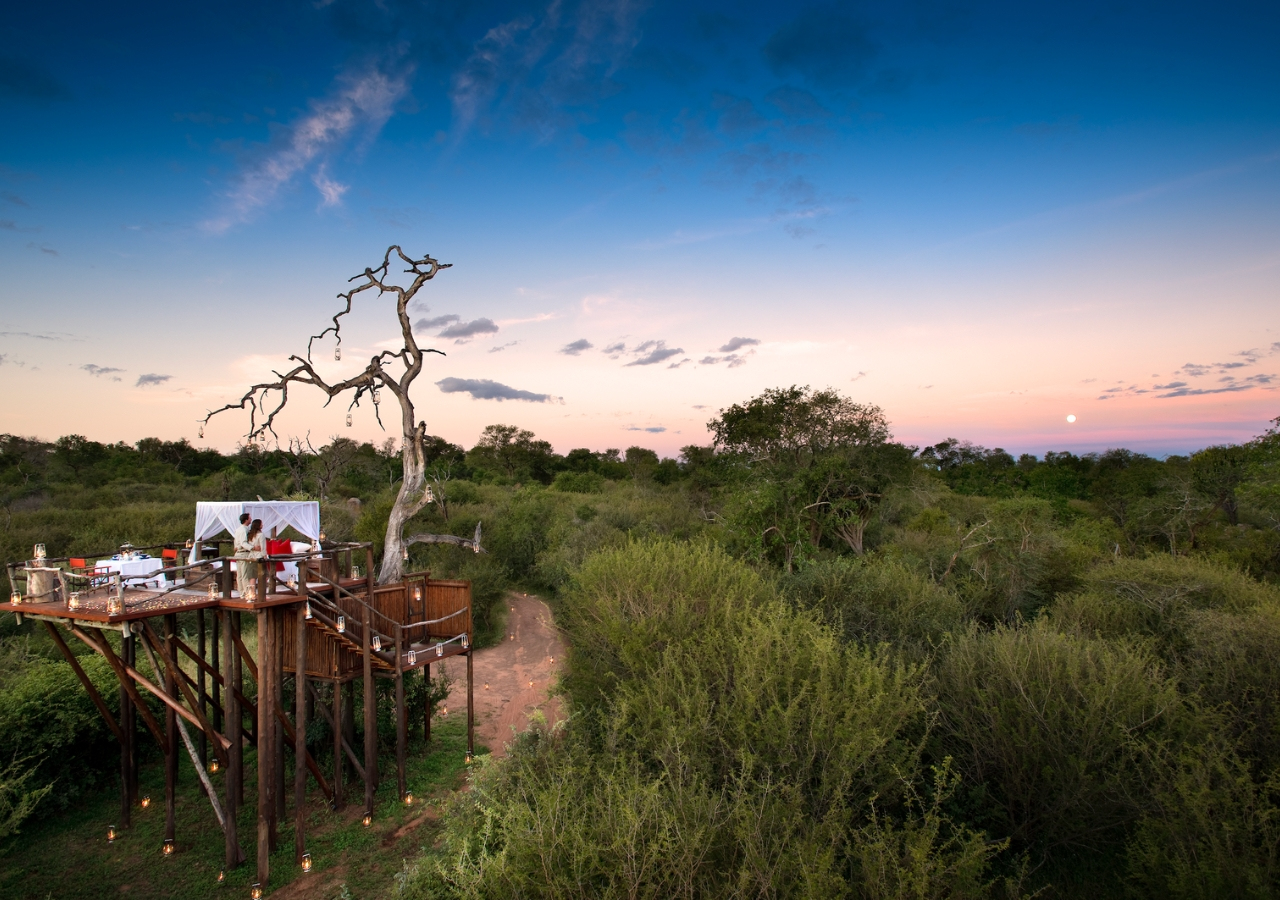 Lion Sands' original treehouse, Chalkleys has roots in history, built where the camp's ancestor, Guy Aubrey Chalkley, once set camp in an ancient leadwood tree. Today, this safari treehouse offers luxury and indulgence minus the distractions of Wi-Fi. The soft lantern glow and sounds of the wild truly connect you to the heart of Africa.

2. Lake Manyara Tree Lodge Sleep Out, Tanzania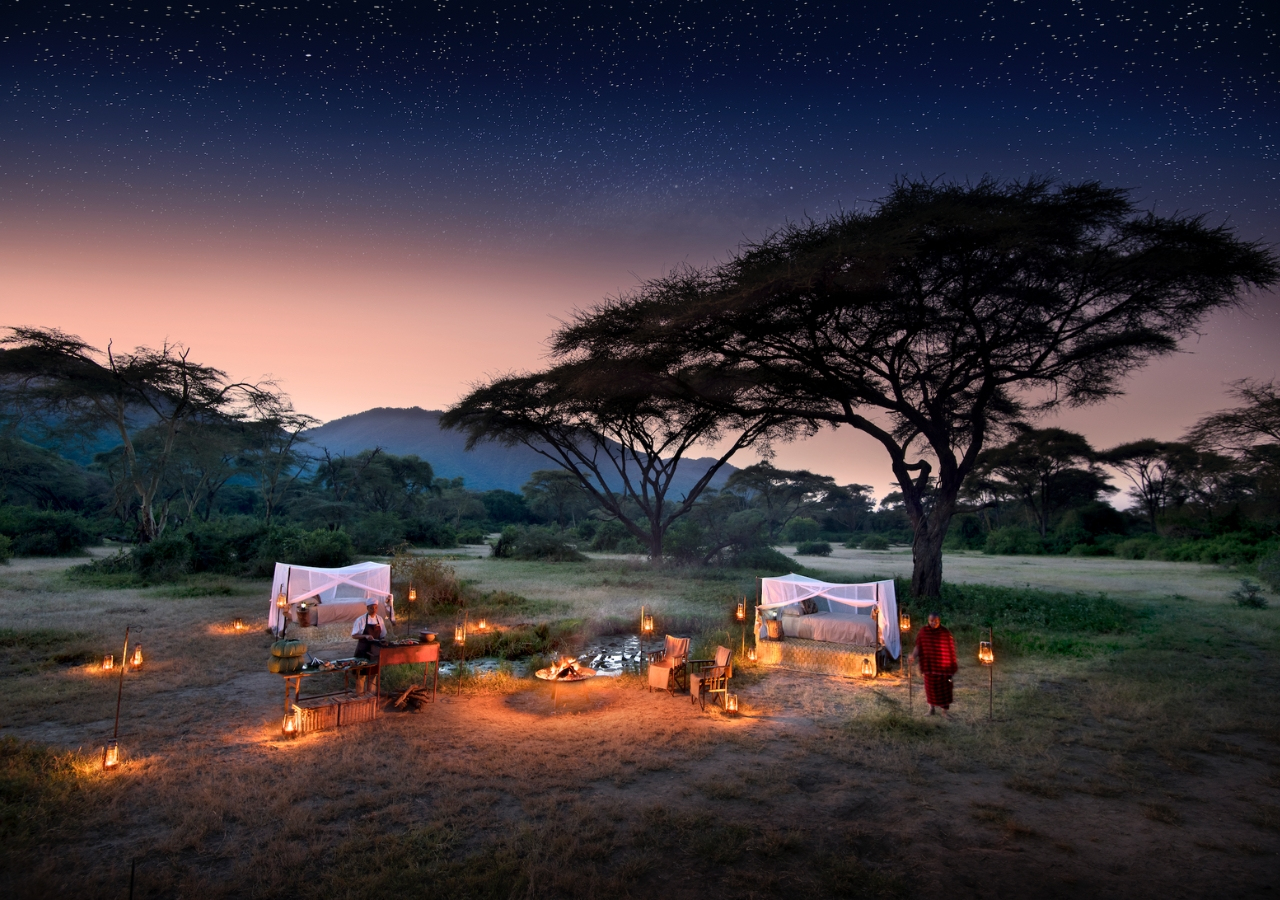 Set in the heart of a mahogany forest in the diverse Lake Manyara National Park, this lodge provides a breathtaking backdrop of groundwater forests, tranquil lakes, and the Great Rift Valley. Lake Manyara Tree Lodge offers you the chance to spend an evening under a blanket of a million stars, on an unforgettable sleepout adventure, beyond your average fly camping experience. You'll be surrounded by the park's rich wildlife, including large elephant and buffalo herds.
3. Star Bed Treehouse at Victoria Falls River Lodge, Zimbabwe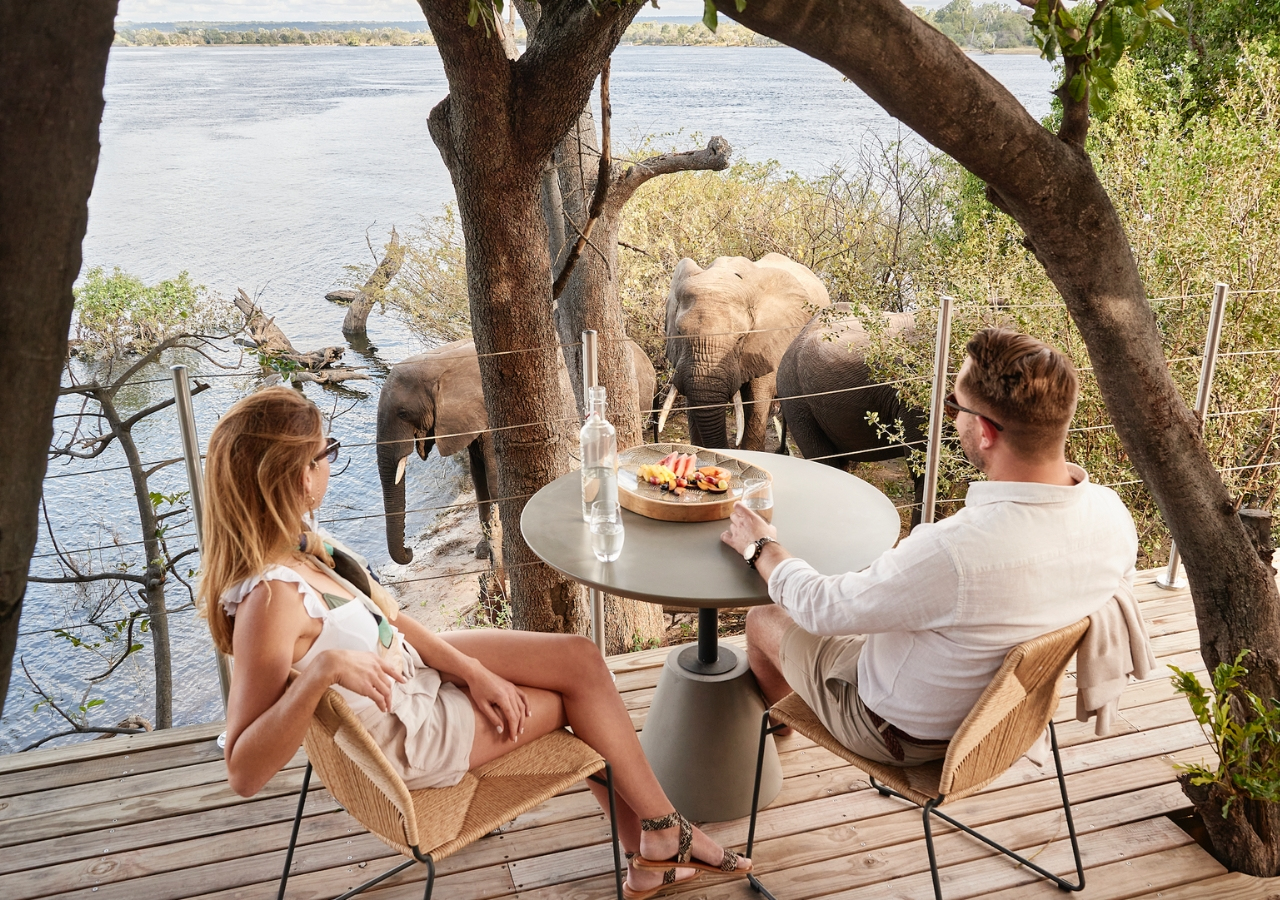 These magnificent, double-story Starbed Treehouses appear to be suspended above the iconic Zambezi River close to Victoria Falls on the private Kandahar Island. With a luxury suite below and an upper-story deck featuring a star bed, private plunge pool, and sitting area, the Star bed Treehouse at Victoria Falls River Lodge offers the best of both worlds with the freedom to choose between sleeping under the stars or in an air-conditioned interior suite. From your bath to your bed to your private plunge pool, every view is a tribute to the beauty of the Zambezi River.
4. Baines Camp, Botswana
Sanctuary Baines Camp features 6 luxurious suites that offer expansive views over the permanent water of the river and a lagoon teaming with hippos and other wildlife. Each room features a four-poster bed which, should you wish, can be wheeled out onto the private wooden deck for a night under the stars...
5. Loisaba Star Bed, Kenya
Loisaba's handcrafted four-poster wooden beds sit on raised wooden platforms jutting out from a thatched-roof accommodation and are rolled out each night for guests to enjoy the most memorable sleep under the endless African sky. Rustically designed to complement the surrounding environment, each star bed at Loisaba is individually built in harmony with the natural rocky features, incorporating a sitting area, and an open plan bathroom with a view. Our favourite part? Waking up to an African sunrise, cup of warmth in hand, and the promise of adventure.
6. Ngala Treehouse, South Africa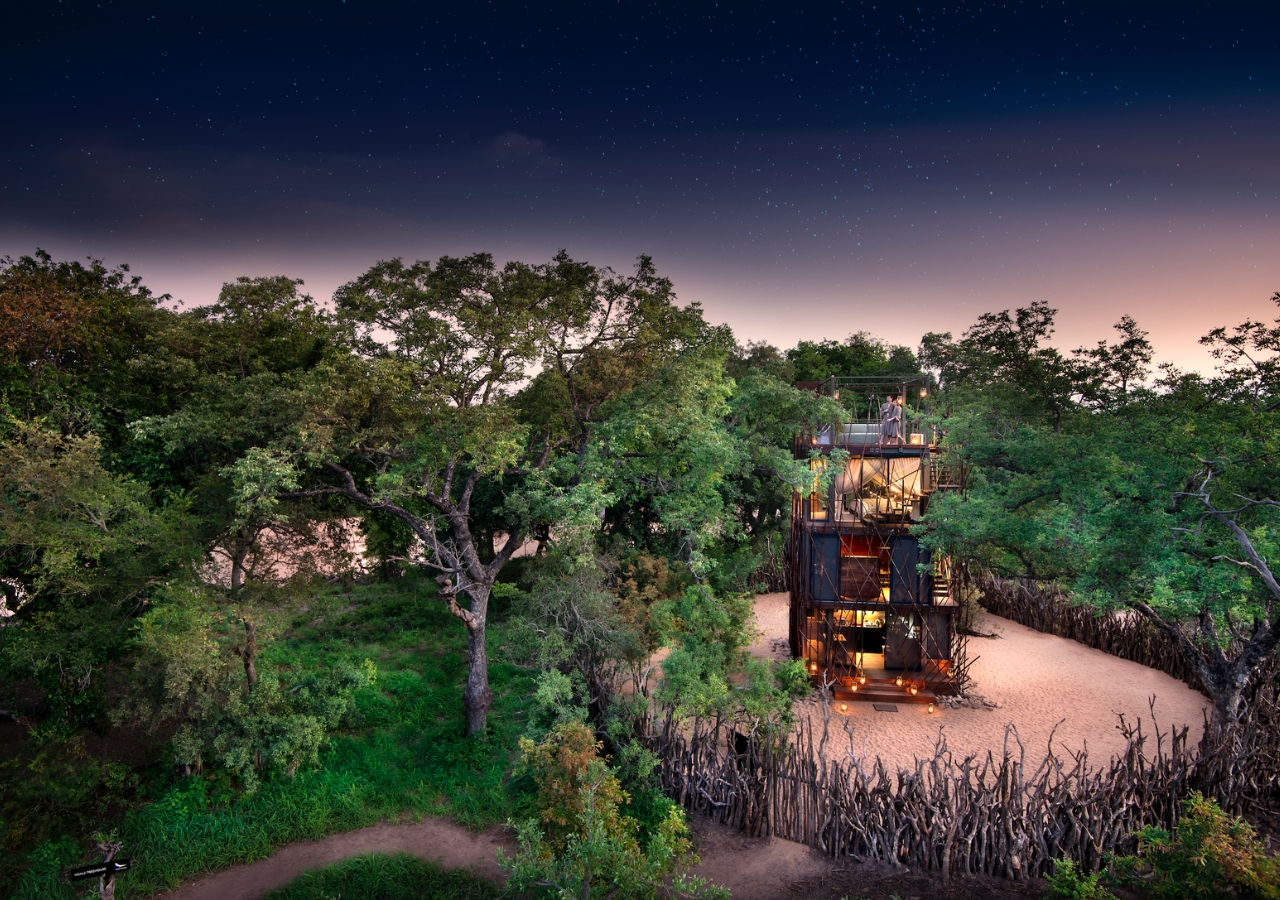 A luxurious treehouse located in the Ngala Private Game Reserve, Ngala Treehouse offers an immersive wilderness experience. It features 2 sleep levels including a covered and weatherproof space with a cosy king bed, hot running shower and bathroom with flushing toilet. Created with ultimate privacy in mind, the treehouse is cocooned in natural bush surroundings within the Ngala Private Game Reserve, 5 km from Ngala Tented Camp. Surrounded by home comforts, a stocked bar and a selection of midnight and breakfast snacks, you could be forgiven for thinking you were in a lodge.

If a safari treehouse or star bed has made its way onto your bucketlist, get in touch with our Travel Experts to start planning your night under the stars.