A love for travel and a sense of independence often inspires us to go on a solo holiday. If you're a luxury traveller searching for your next adventure, a solo safari in Africa might just be the ultimate luxury escape you've been dreaming of. At Mahlatini, our team of experienced travel experts understand the desires of solo travellers, particularly those seeking a high-end experience. With helicopter fly-ins, open game vehicles, boma dining, and private plunge pools, a solo safari offers the ultimate luxury adventure.
Organising any solo travel trip can be daunting, especially a long-haul one like a safari, but it doesn't have to be. Our experienced team has assisted many solo travellers and we appreciate that a solo traveller may have different needs than a group or couple. Not only that, but there are real benefits to spending travel time alone.

In this blog, we will explore six compelling reasons why a solo safari with Mahlatini should be at the top of your travel bucketlist.
1. Total Freedom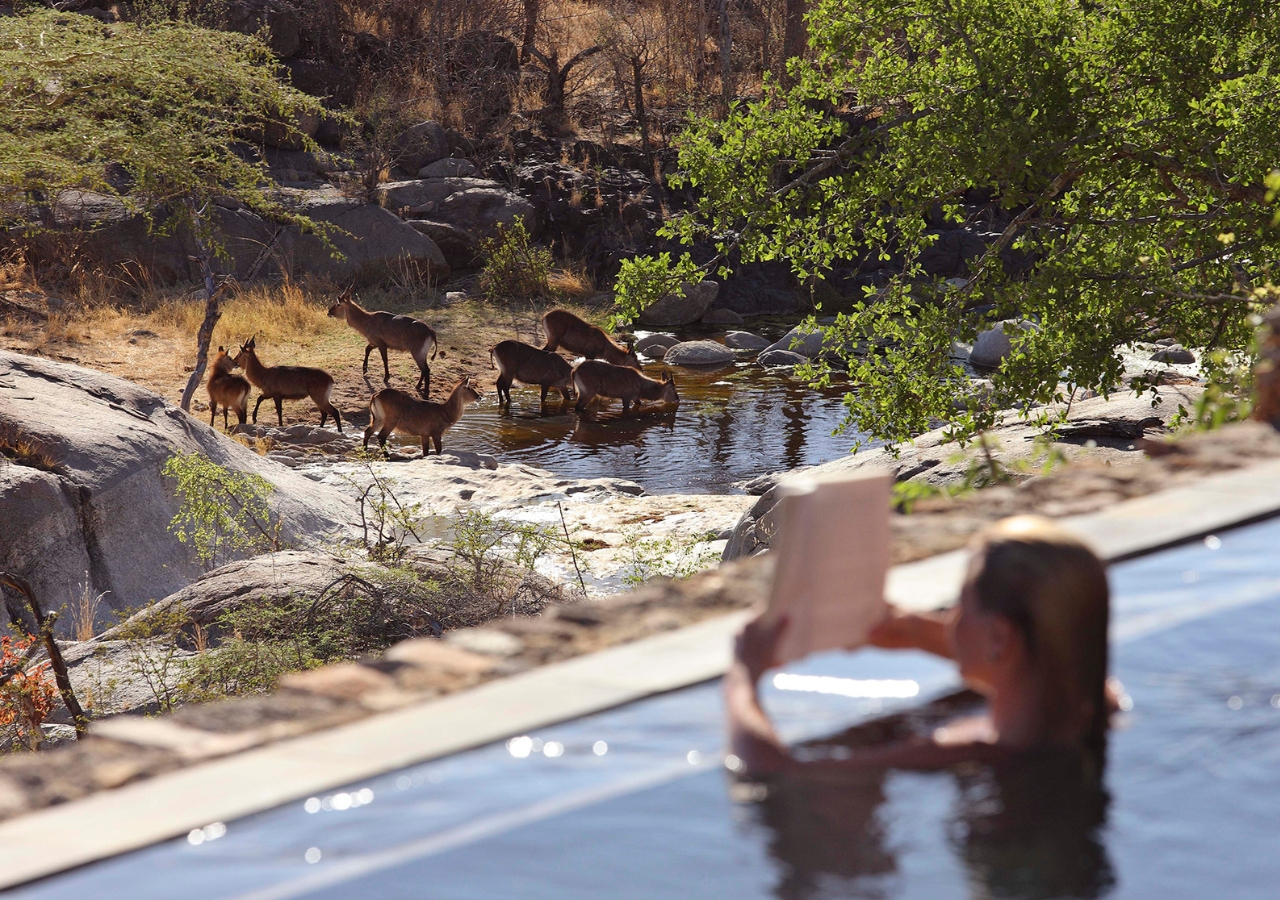 Travelling alone grants you the freedom to set your own pace and follow your instincts. With no group agenda, you have the flexibility to tailor your safari experience to your preferences. Whether you want to spend more time in a particular destination, choose specific accommodations, or indulge in unique activities, a solo safari with Mahlatini allows you the ultimate freedom to create your own unique travel story, with our support every step of the way.
2. No Compromise
When travelling in a group, your time can be influenced by the preferences and demands of others. On a solo safari, you only have yourself to answer to, making decision-making less complex. The result is a journey that reflects your individuality and desires. Whether you wish to spend your time between game drives with a refreshing dip in your private plunge pool or end your evening with a leisurely outdoor bubble bath, you have the freedom to curate your safari experience exactly as you envision. Whatever way you want to spend your time on safari, do it!
3. Connect with other people
Solo travellers are no longer a rarity, and the rise of solo travel bookings has opened up a whole new world of connections and shared experiences. While a solo safari provides solitude and independence, it also offers opportunities to engage with fellow travellers and create meaningful connections. Many luxury lodges include communal dining experiences, such as boma dining, where you can bond with others over your shared safari adventure.

4. Spirit of adventure
More independent travellers are embracing solo safaris as the perfect opportunity to embark on a true adventure. Breaking out of your everyday routine in breathtaking surroundings can re-energise your life and ignite your sense of adventure. With the vast landscapes, diverse wildlife, and immersive activities that a safari offers, you'll find yourself embracing the spirit of adventure like never before!

5. Relax and Rejuvenate
While a safari is undoubtedly exciting, a luxury solo safari with Mahlatini is also an opportunity for unapologetic indulgence and relaxation. With our exclusive partnerships with luxury providers, you can enjoy spa treatments, yoga sessions, well-being therapies, breathtaking scenery, and spacious, luxurious accommodations. From the moment you arrive, you'll be immersed in a world of pampering, leaving you feeling rejuvenated and renewed.
6. Feel at one with nature
A luxury safari is more exclusive and offers experiences that may not be available in larger national parks. On private conservancies, you can go on bush walks, explore off-road in vehicles, and embark on thrilling night drives—activities not typically permitted in most national parks. While game drives, guided walks, and water safari experiences may be shared with other guests, the African landscapes and wildlife will make you feel intimately connected with nature.

If you are feeling inspired to embark on a solo travel safari, get in touch with our travel experts.