Why not get a little more from your holiday in Mauritius by including one or two authentic excursions or activities with an experienced local guide? Whether youre on a honeymoon, family holiday or simply a relaxing tropical break, you can pre-book from a range of altogether different Mauritius Experiences.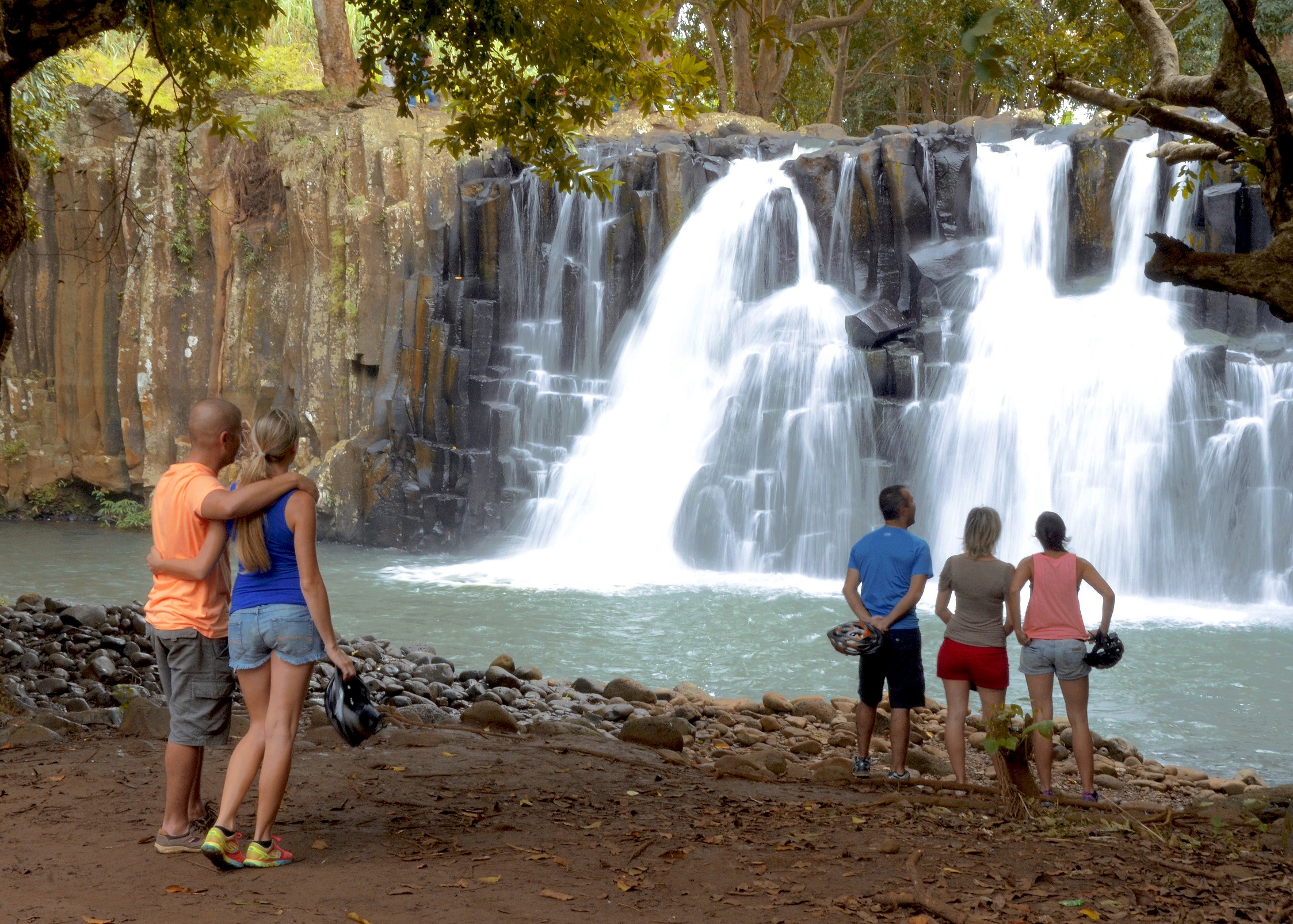 In addition, our specialist team tailor-make twin-centre Mauritius holidays combining a stay at a conventional coastal resort with two or three days at an altogether different property, for example Lakaz Chamarel Lodge in the southern mountains or even take a private 2-day catamaran cruise.
Riding an Electro-bike (electric power-assisted cycle) has the added advantage that you dont need to rely on your own pedal power! This leaves you more time to take in the magnificent scenery. All Electro-bike tours include an experienced guide and are supported by a safety vehicle. The maximum group size is 12 riders with helmets provided. Here are some of our favourites.
1. South coast and south-west coast Electro-bike tours
These Electro-bike rides both begin from Bel Ombre. The south coast ride is a full day option and heads to Souillac village and Gris-Gris cliffs at La Nef with a delicious lunch from a local resident – an unforgettable piece of local hospitality. The south-west tour is a shorter half-day option and heads through traditional coastal villages, seeing colourful characters and the pretty fishing village of Le Morne.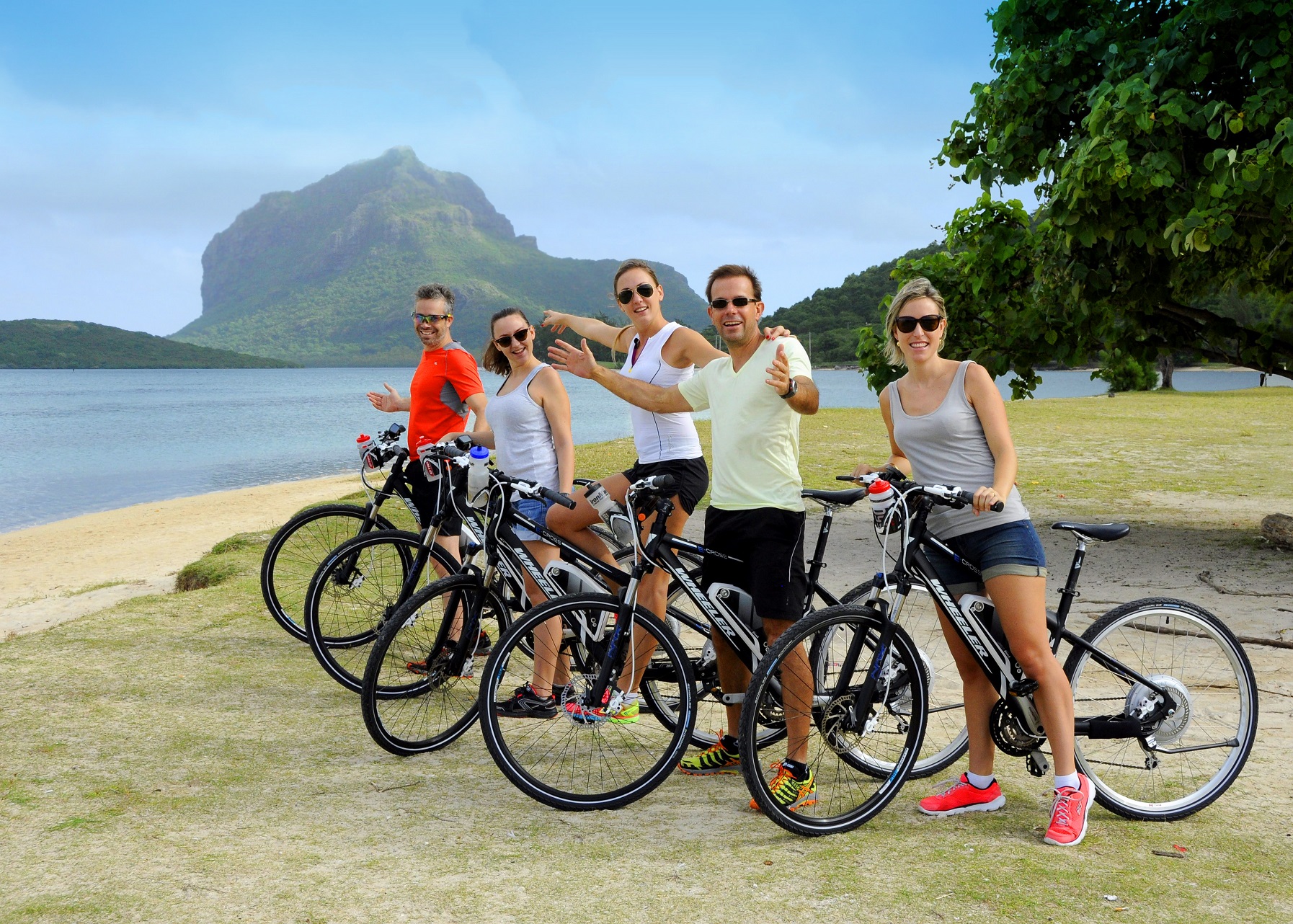 2. Chamarel Full & Half Day Electro-bike tours – Southern Mountains
Highly recommended full-day or half-day rides through the southern mountains. If you can, go for the full day option which includes a visit to the Chamarel Rum distillery, one of the most beautiful on the island, plus a tasting session! Also included is a visit to the Seven Coloured Earths as well as lunch at a typical local restaurant on the full-day tour. There's also time for some local coffee-tasting too!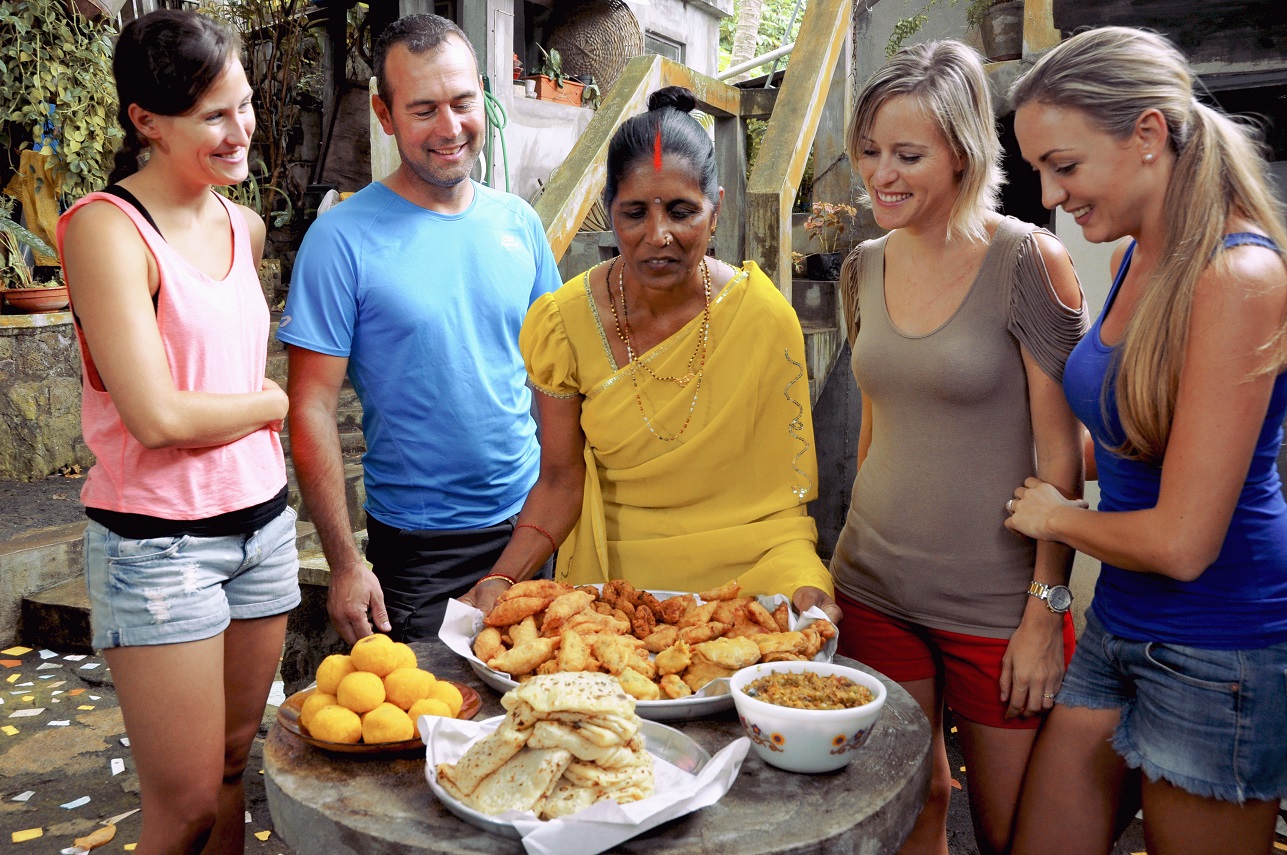 3. Grand Port Electro-bike tour of the south east coast
This full-day guided bike tour takes in winding lanes and lets you discover the last vestiges of Dutch, French and British colonisation as well as meeting fascinating local inhabitants, such as Pop, one of the last marine carpenters on the island. The ride goes through the Vallee de Ferney wildlife reserve, before stopping for a local lunch. The tour ends in Mahebourg with a visit to National Historical Naval Museum.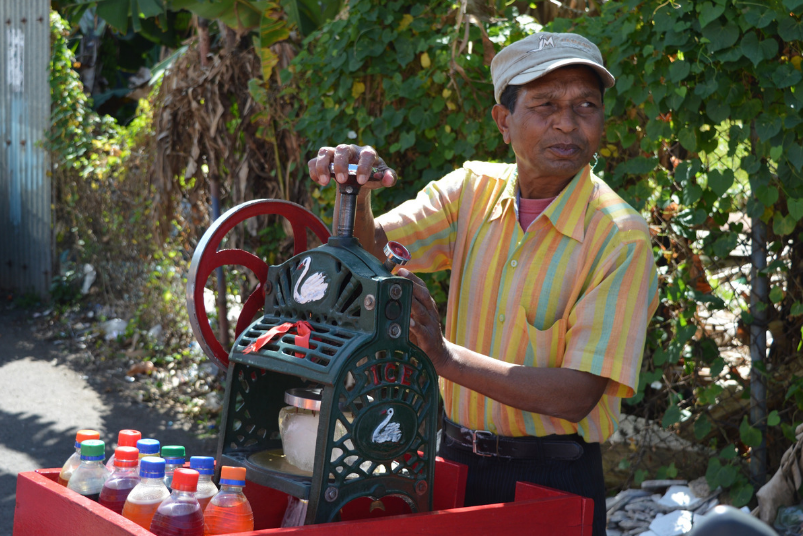 4. Way of Life on a Sugar Plantation
An Electro-bike tour of a beautiful former sugar estate in the north of Mauritius where you'll feel as though you've cycled back in time. The tour ends with a gourmet lunch at La Demeure Saint Antoine, a colonial style home where the master of the sugar plantation would have lived.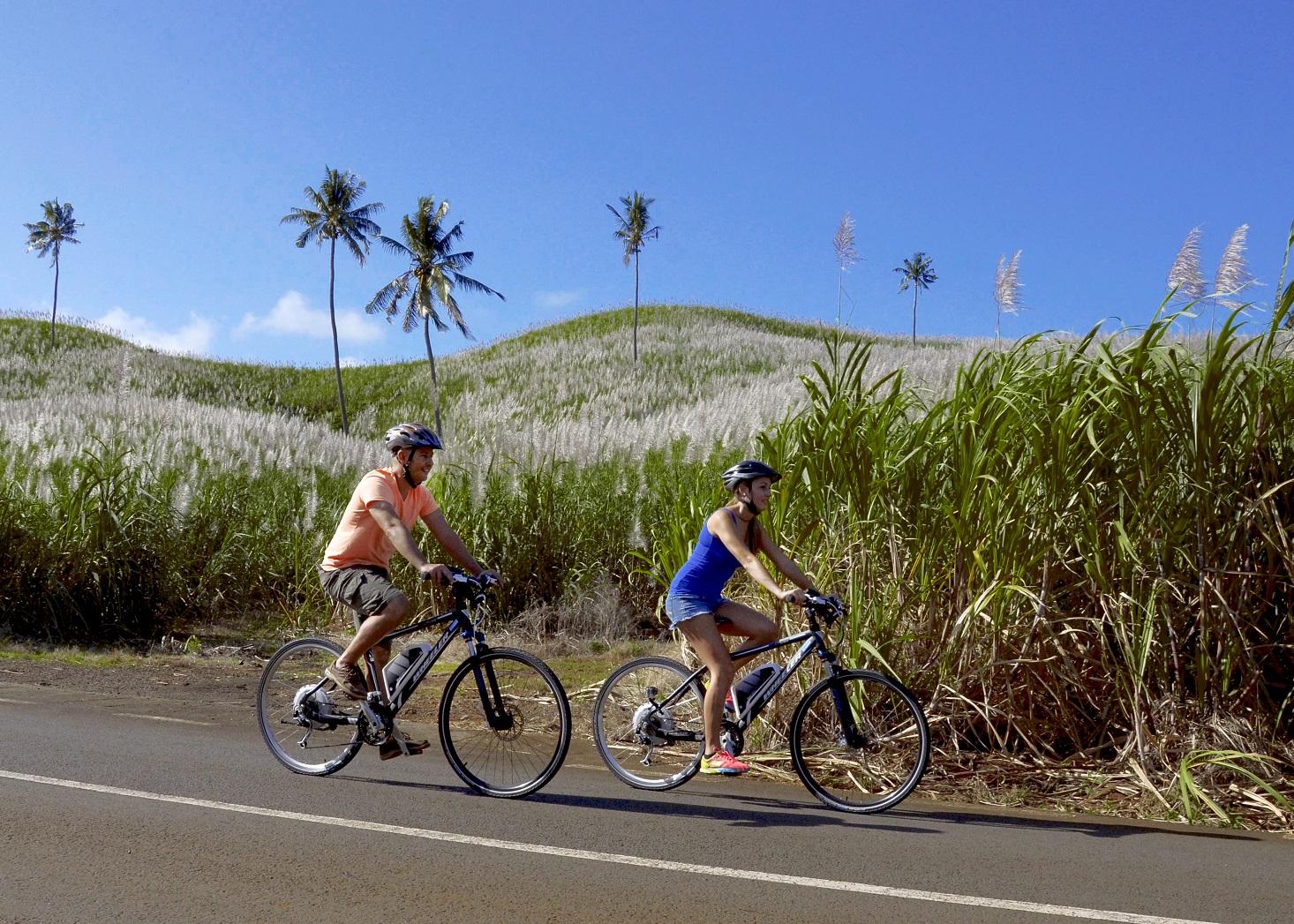 5. Fat Bike (non-electric) Experience
Take a thrilling 'Fat-Bike ride in the Wolmar estate on the west coast. With professional guide, this is perfect for nature lovers and families in search of a little bit of adventure. Within the estate, you'll encounter wild boar and deer plus other unique flora and fauna. There is a half day option as well as a longer ride that includes a delicious lunch of local specialities including curries, rice, lentils chutneys.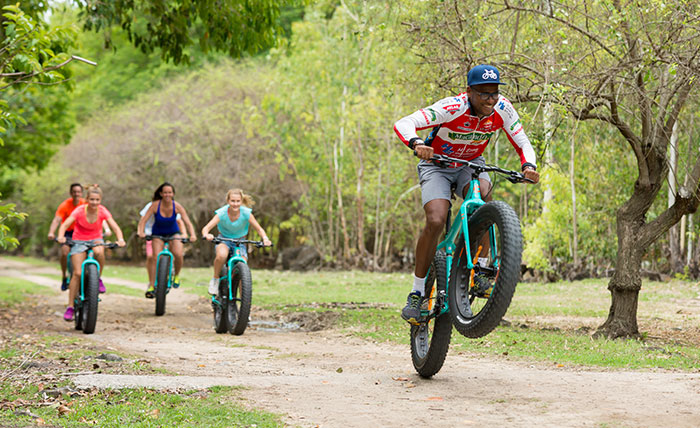 6. Historical & Street Food tour of Port Louis
Fun-filled half day walking tours of the capitals streets to explore its colonial heritage and rich culture, with frequent stops to taste some of the different street food cuisine of Mauritius. Your local guide will ensure you sample the subtle flavours of Mauritian cuisine and some of the tastiest street food there is. Includes a colourful China Town tour.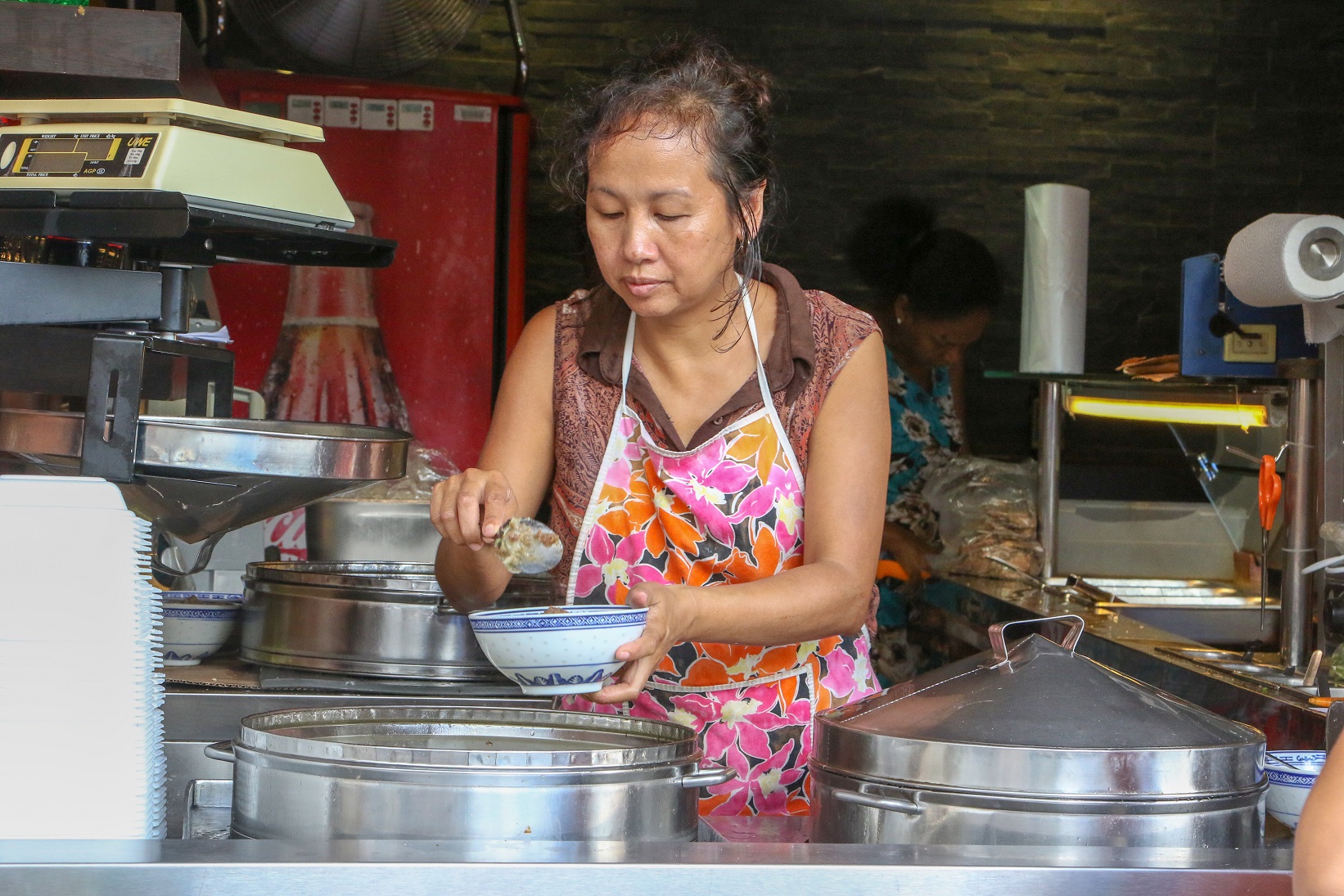 7. Mahebourg Village Food Tour
Explore the charming coastal village of Mahebourg, one of the oldest in Mauritius, on a guided half-day walking tour. Preserving much of its authenticity and charm, you'll discover traditional homes, friendly faces and restaurants and street food vendors serving delicious local Mauritian cuisine, some unique to Mahebourg.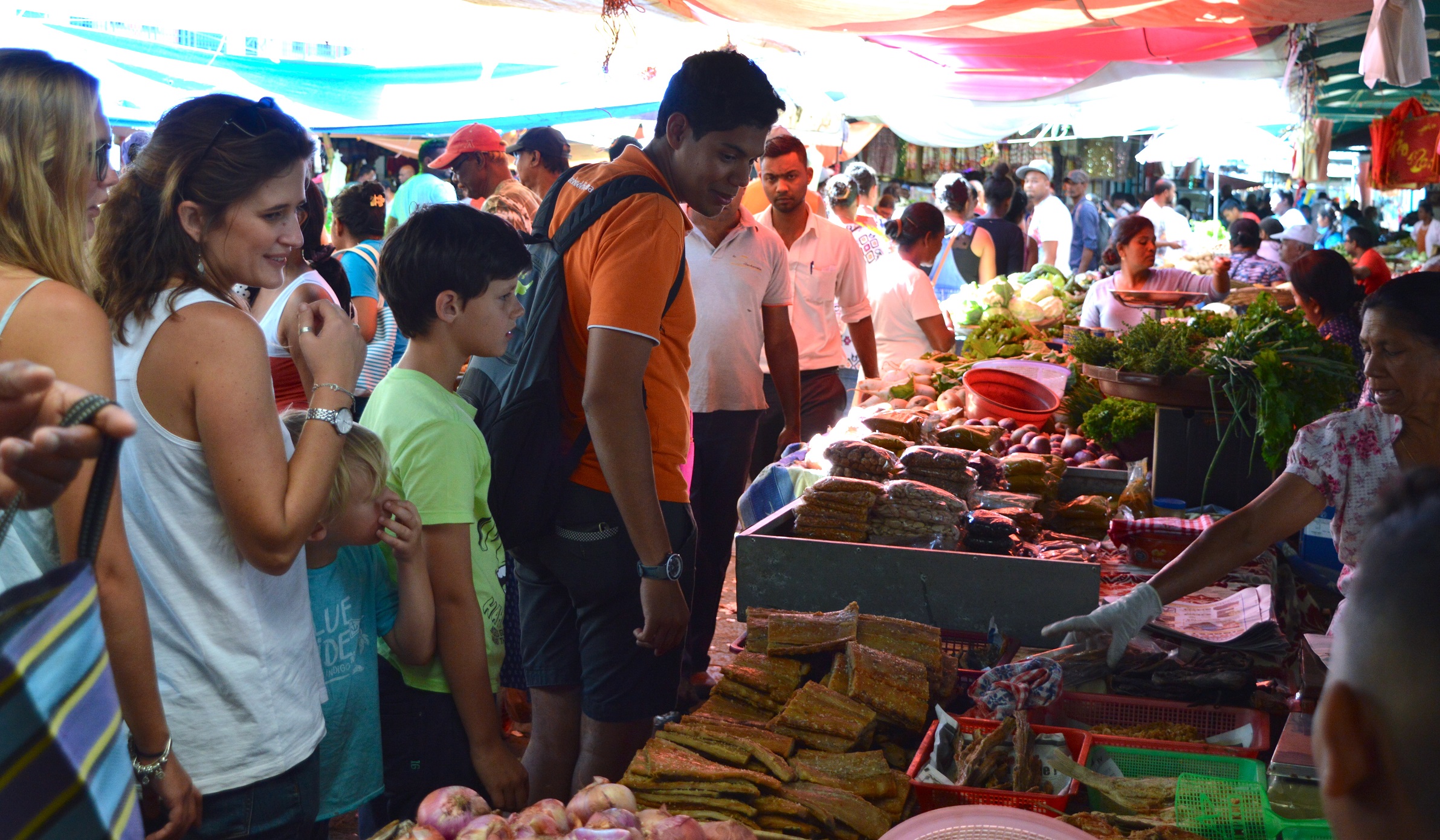 8. Coastal Resort & private 2-day Catamaran cruise
If you fancy an exclusive 1-night (2-day) catamaran cruise, combined with a stay at one of our many featured coastal resorts, Mahlatini can tailor this unforgettable tropical island experience for you. What's more, the catamaran cruise is private – it will just be you and the two crew! You'll enjoy cruising to the Northern Isles and then down the west coast to Le Morne. Enjoy relaxing sunbathing on the catamaran, starry night skies and waking up in a sheltered lagoon. As its just you and the crew, there's the chance to alter the schedule slightly to spend more time in a particular place.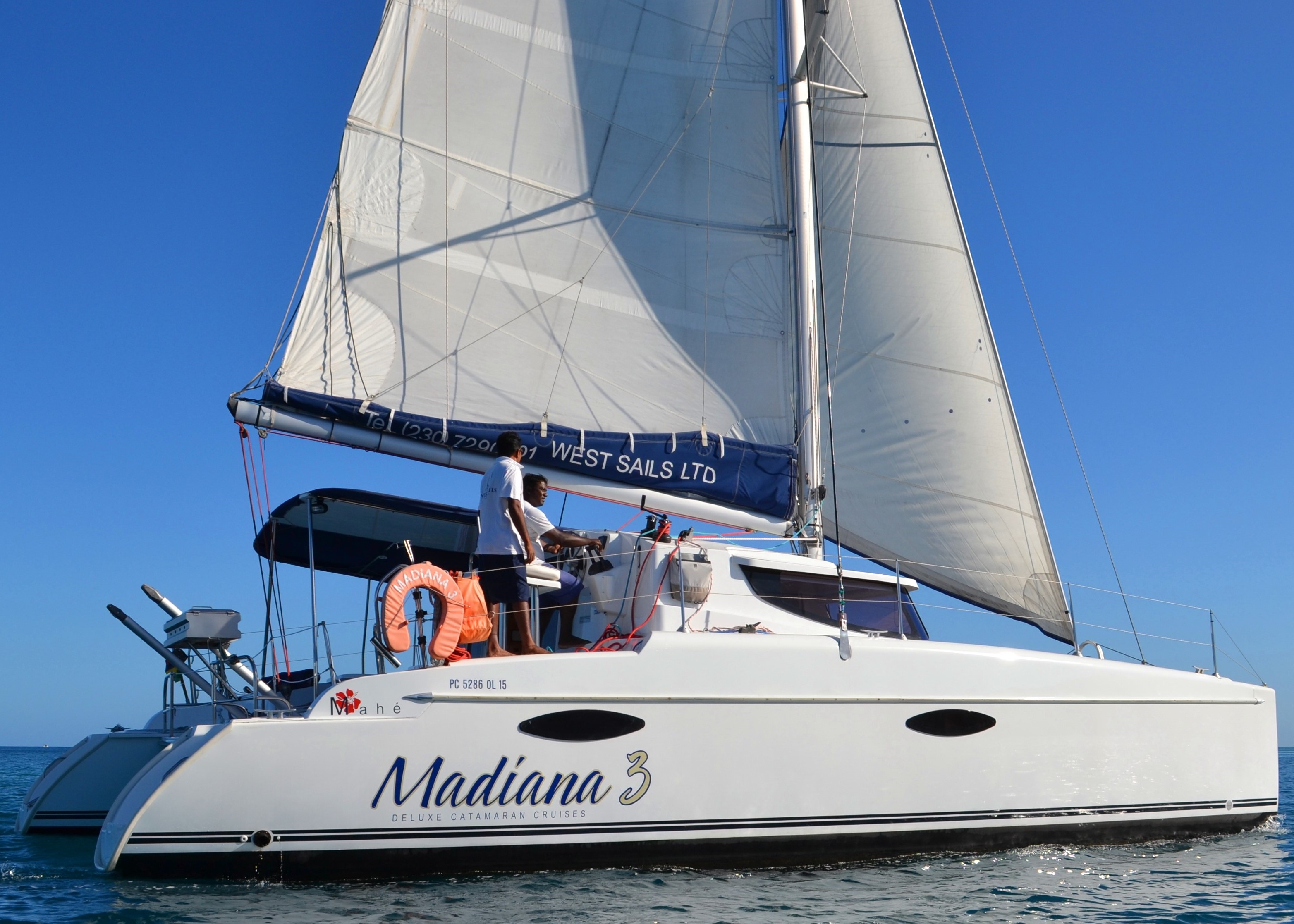 9. Unique Mountain & Beach Mauritius combo
Another of Mahlatinis hidden gems is to combine a stay at a coastal resort with two or three nights at the delightful Lakaz Chamarel lodge in the mountains. Lakaz has a luxury boutique feel and is great for a honeymoon with accommodation options including wonderful pool suites. Take treks in the local hills, visit delightful villages, or simply relax within the delightful gardens and take a spa treatment or two. Here's an example of a twin-centre honeymoon.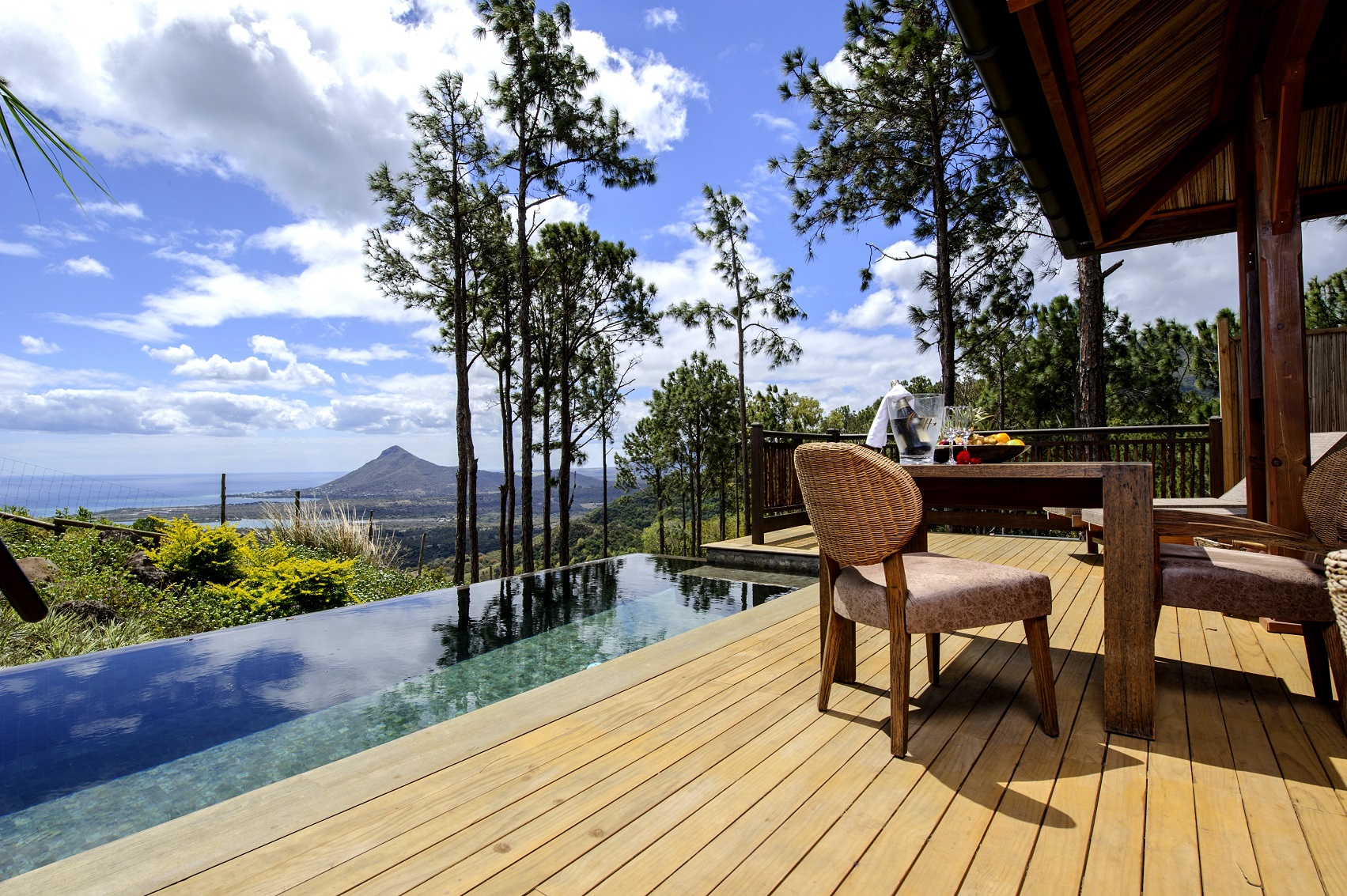 See our Mauritius Experiences for more details. All tours are small group sizes of (maximum of 8 for walking tours and 12 for bike tours) and include an experienced guide. All excursions include return private transport from your hotel. Contact us for more details and a tailor-made quotation, including your choice of experiences and excursions.