Malawi is one of Africa's most beautiful countries, a stunning mix of scenery, wildlife, fabulous accommodation and the ideal destination for your honeymoon. Dominated by Lake Malawi, couples can enjoy action packed adventure as well as relaxation on glorious white beaches. Yet in spite of possessing some of the world's most romantic locations, Malawi is not the typical destination for honeymooners. Our 5 points below prove why it should be:
1. A trip to Mumbo Island will allay all doubts that Malawi is a honeymoon hotspot. Discover if your relationship is strong enough to survive life on a desert island as you enjoy this isolated location to the full. Snorkel in the clear waters, top up your tan and try your hand at a host of water sports. Largely unpopulated and with incredible views, the island is nothing short of paradise.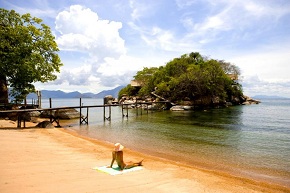 2. Malawi's National Parks are a must for nature lovers, with plenty to entertain hikers and wildlife enthusiasts alike. For one of the country's best safari experiences visiting Mvuu Lodge in Liwonde National Park, along the banks of the Shire River, can lead to sightings of elephant, waterbuck, sable antelope and a collection of wonderful birdlife.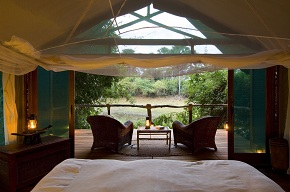 3. While there is plenty to see, Malawi isn't really a 'Big 5' safari destination, happily, it is sandwiched between Zambia and Tanzania and couples can easily combine a relaxing break along the paradisiacal shores of Lake Malawi with a full blown safari in a wilderness such as Zambia's South Luangwa National Park.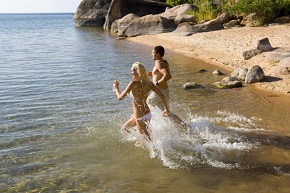 4. Stretching over 300 miles long, Lake Malawi forms the backbone of the country and covers more than 20% of Malawi in water. As a landlocked country, there is no coastline, however, the great lake provides a perfect substitute, with fun in the sun through sailing, kayaking, diving and numerous boat trips. You might even find time to relax if you're lucky.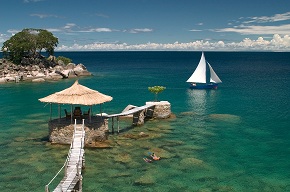 5. Something you won't regret doing is taking in as many types of scenery as you can and ticking them off the list. From dramatic mountain backdrops to rich moorlands and forests to Malawi's rolling farmlands, towered over by three high plateaux, Nyika, Zomba and Mulanje. Each piece of scenery will lace your trip with a different emotion and create lasting memories of the honeymoon experience of a lifetime.