The Paralympics are upon us and yet again we are reminded of the incredible achievements made by these inspiring athletes. It got us thinking about what these individuals would do after the games. Would they go on a well-deserved break and more specifically do hotels, airlines and other tourism providers accommodate their disabilities?
Take safaris for example. We see them as the very essence of adventure and exploration, certainly not something you could undertake without being fit, healthy and able bodied. But why hold such a perception when it isn't even true?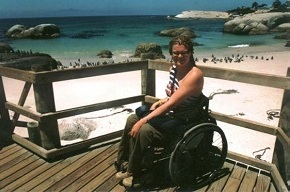 Safaris for people with disabilities are very much a reality and have become a growing industry in Africa as, slowly but surely, the means to accommodate their needs have been met. However, it is absurd to learn that something so special has been denied to people with disabilities for so long and that it is only in the past few years that progress has been made, especially as around 800 million of the earths population is made up of people who have a disability.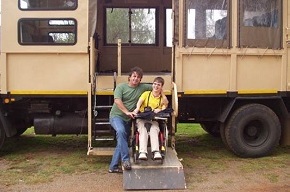 A leader in the field of disabled travel is Endeavour Safaris. Their programme can be tailored to meet the requirements of basically any form of disability; the services provided are revolutionary. Fitted onto game drive vehicles are hydraulic lifts that enable people of differing levels of mobility to get aboard and experience the thrill of a drive through the bush. Whether a person is permanently confined to an electric wheelchair, uses a manual one or whether they walk with a stick or are on crutches, at last they can enjoy the joys of the bush the same as everyone else, and rightly so.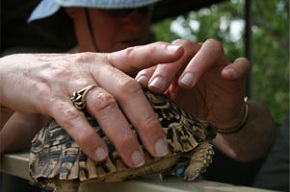 For those with visual and hearing impairment the tour is adapted to deliver a full and potent experience. A thorough description of the surroundings and a chance to leave the vehicle to touch and feel aspects of the bush are an example of what is provided for those with visual difficulties. There are also oxygen tanks that can be kept by those who need them and people with kidney problems are also catered for. There are also many lodges and camps across Africa with a growing awareness of observing the needs of everyone; featuring disabled friendly access and accommodation. Things are looking up in terms of accessibility and appear promising although much more could still be done, thankfully though safaris are now very much an open possibility to everyone, whether you have a disability or not.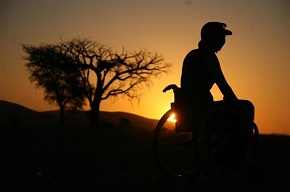 Should you be interested in partaking in a safari but you have a disability please do contact Mahlatini who will work with partners such as Endeavour Safaris and specialist lodges to ensure that your safari is well organised, sensitive to your requirements and full of adventure.
For further information we found the below article particularly useful.
http://www.safariguideafrica.com/safaris-for-the-disabled.php