As you wind along the twisting driveway leading to Banyan Tree Seychelles on the main island of Mahe, you immediately feel you have arrived at a special place. With picturesque gardens and wetlands to your left, giant granite Seychelles boulders and tropical forests on your right, this is somewhere at one with its natural surroundings.
And then, behind a huge Banyan Tree, you arrive at the wonderful, colonial style main building. After a welcome greeting from a sea of smiling faces, you enter the glorious lobby and take another breath. Not because of the scent of the incense oil burning (the same oil incidentally that burns at all Banyan Tree properties around the world and changes each day), but simply the expansive interior reminiscent of a colonial plantation house.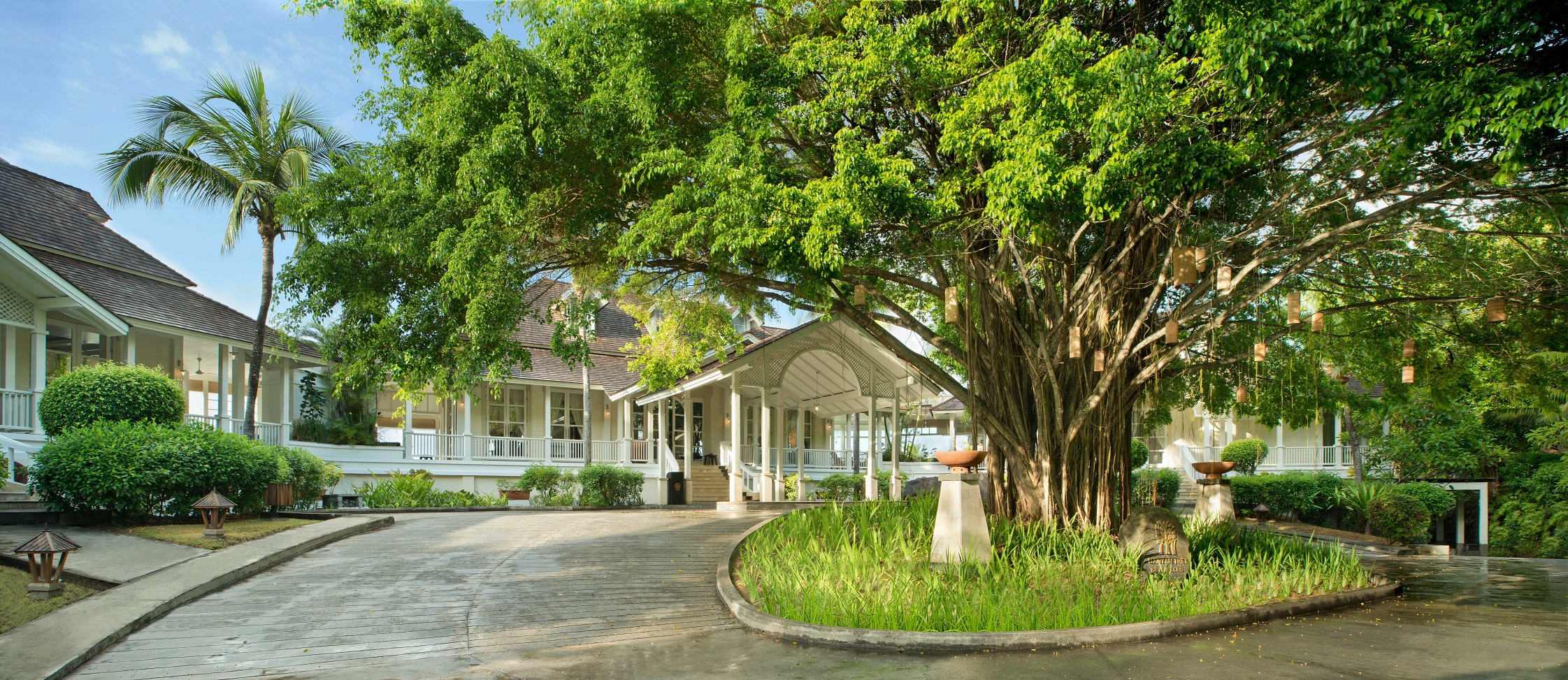 After a cold towel and refreshing ginger tea, and while welcome formalities are completed, step out onto the wrap-around verandah for your third (or is it the fourth, but whos counting) 'wow moment, and by far the biggest so far. Stretching out in front of you is spectacular Intendance Bay, one of the top ten bays in Seychelles and that is saying something. Take another intake of breath and reach for the camera as you absorb the sight and sound of this sublime vista – a perfect Instagram moment, the first of many! This is indeed a special place and others thought so too; it is the site of the former homes of the Beatle George Harrison as well as Peter Sellers (of Pink Panther fame).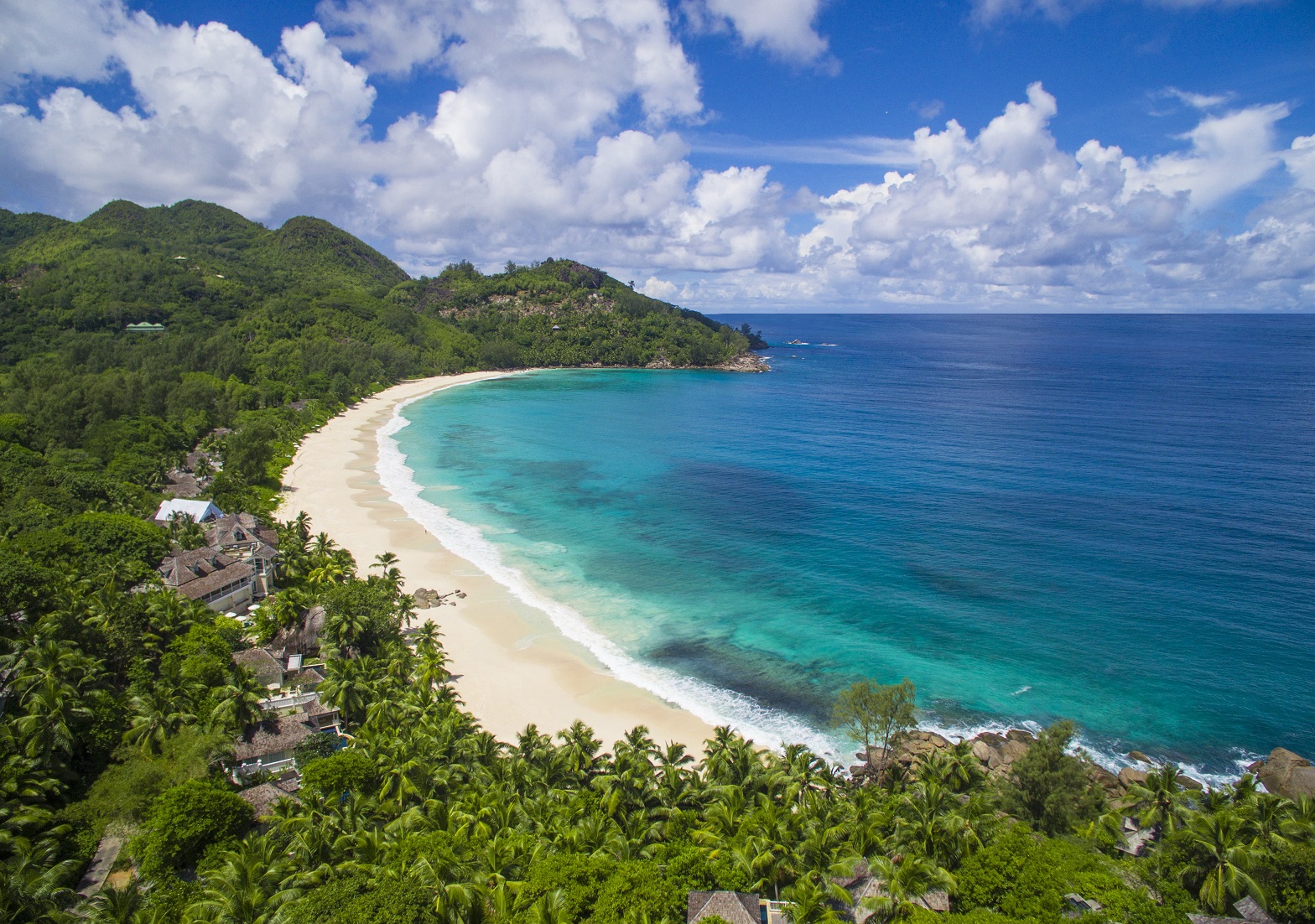 Relaxing Seychelles inspiration
Spacious villa accommodation with private pools and high levels of privacy is the order of the day at Banyan Tree Seychelles – essentially either perched on the hillside with stunning views over the bay or ocean, or else sumptuous beachside villas with direct access to the white sand beach. Whichever is your choice, youll need to be ready for yet another 'wow moment when you first step into your beautifully-appointed room.
Seychelles is renowned the world over for its numerous luxury resorts and private islands. Banyan Tree Seychelles, however, offers something a little different. This is a place for quiet relaxation – whether at your villa, on the pristine beach or beside the breath-taking main infinity pool, as well as through its unique range of dining experiences, award-winning spa treatments, and several environmental & conservation projects, many of which guests can get involved with. All are designed to help you return home with unique memories to last a lifetime.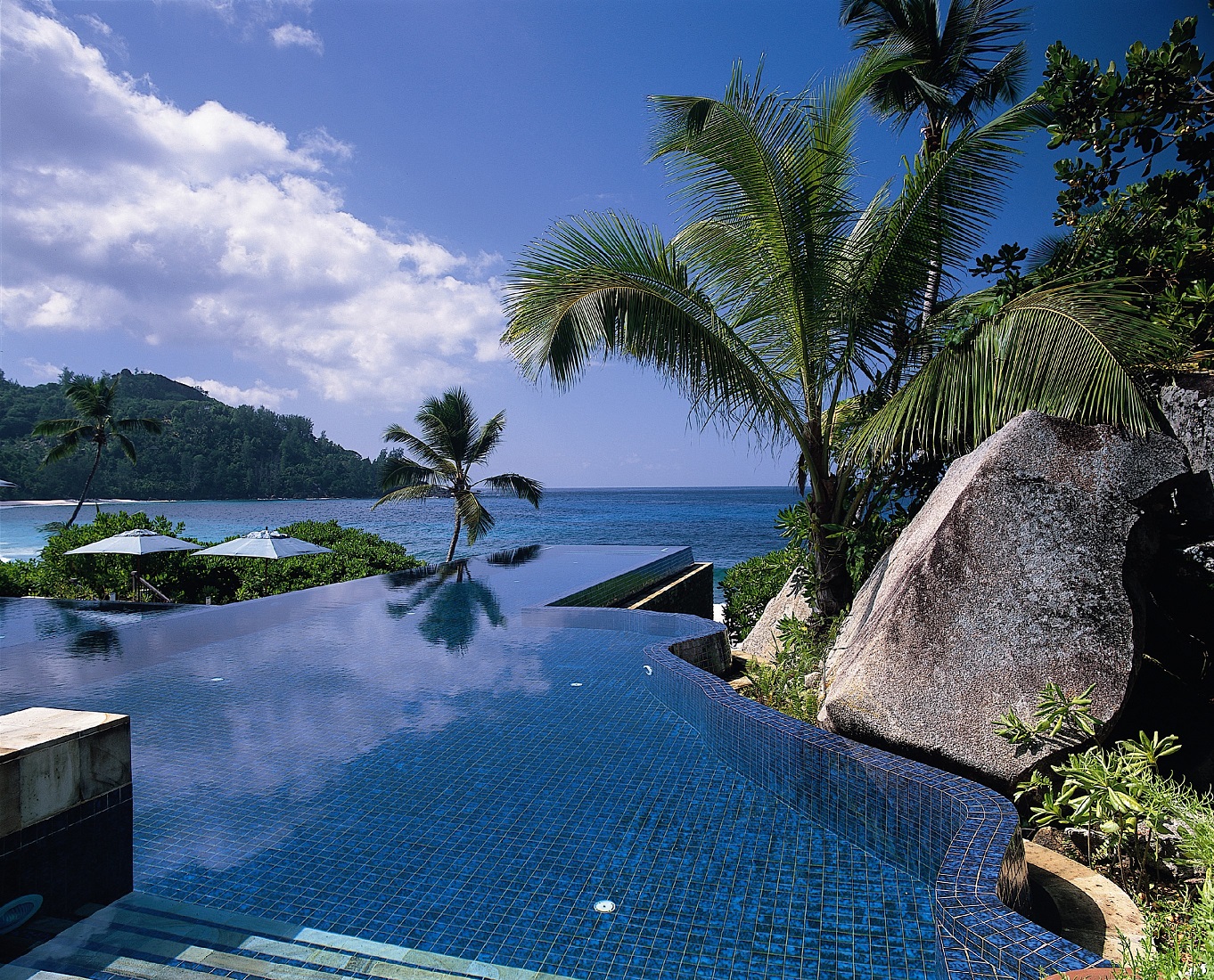 Culinary expertise & unique dining experiences
A stay at Banyan Tree Seychelles is a paradise for the food lover. The resort's three restaurants provide distinctive flavours: Saffron, the signature Thai restaurant overlooking the wetlands; Au Jardin dEpices for the international bistro & steakhouse; and Chez Lamar for Arabic specialities.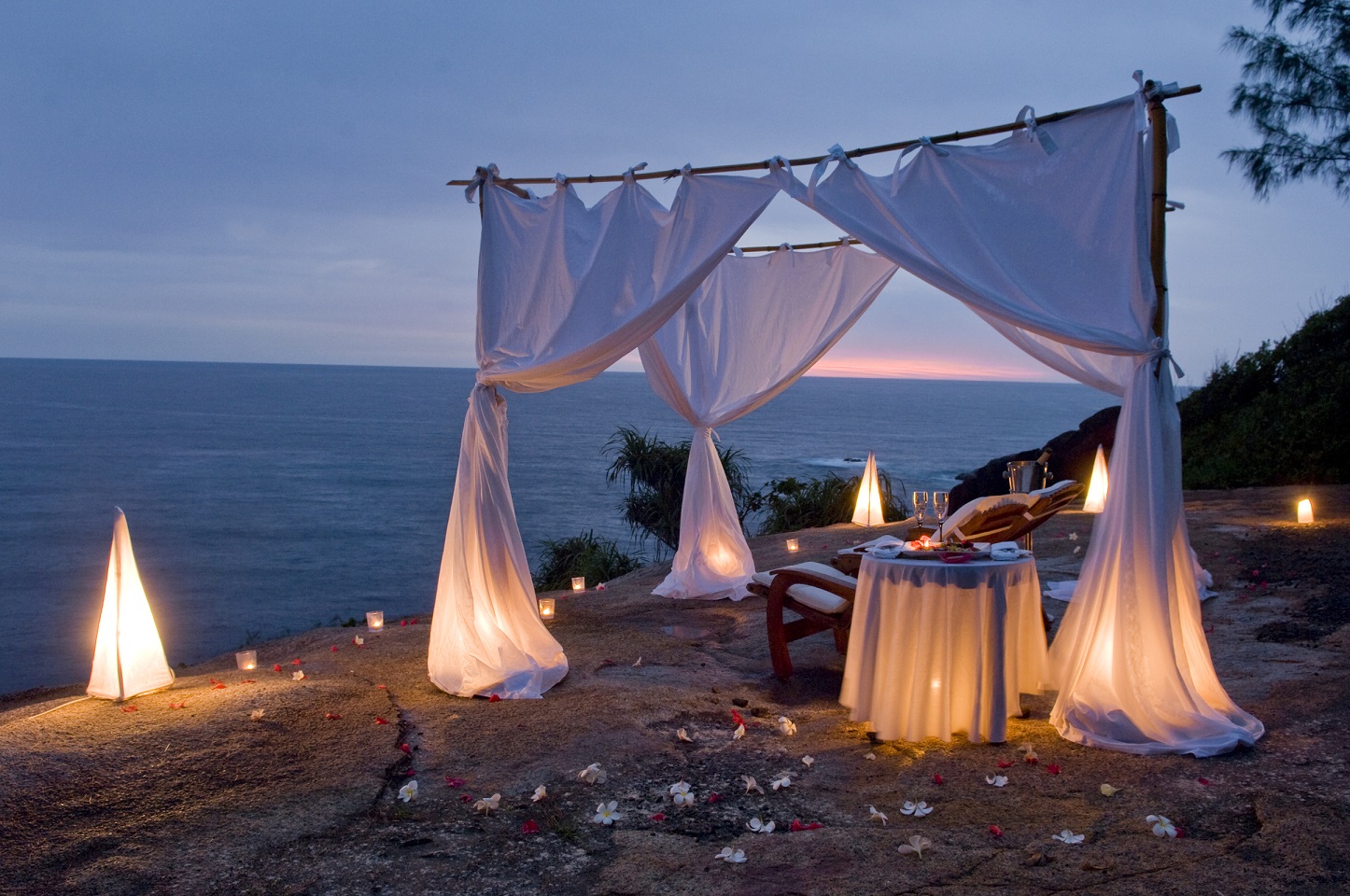 The resort offers some new and exciting dining experiences and Destination Dining themed events. Every Friday evening in the organic garden, guests can book the 'Moutya Experience which showcases a variety of Seychelles cuisine and Creole flavours, enjoyed to the rhythmic sound of a local band performing traditional music and dance while depicting some of Seychelles history. Another new weekly dining experience is 33⅓; featuring delicious Indian cuisine, it celebrates the life of former local resident George Harrison, all to the sound of Beatles music!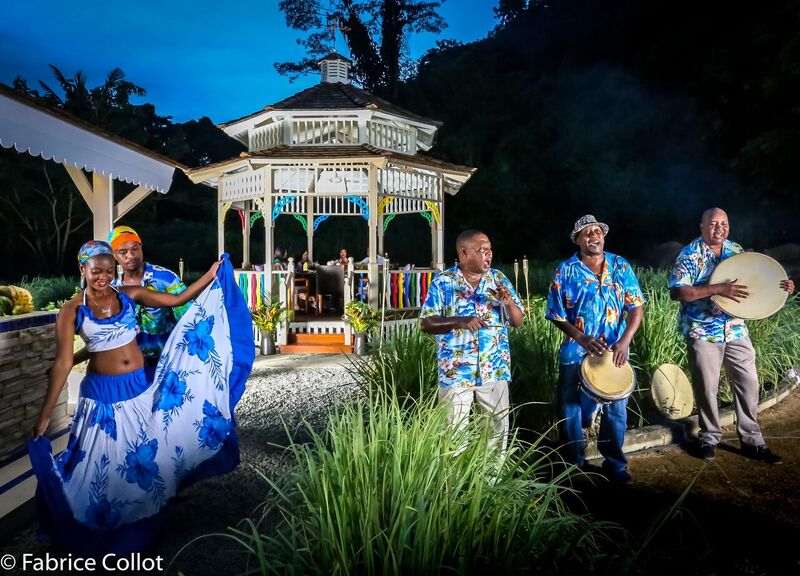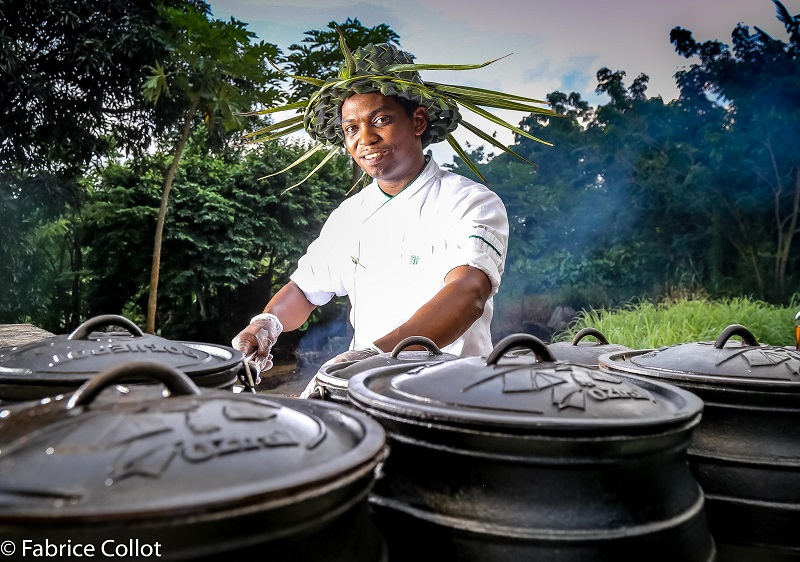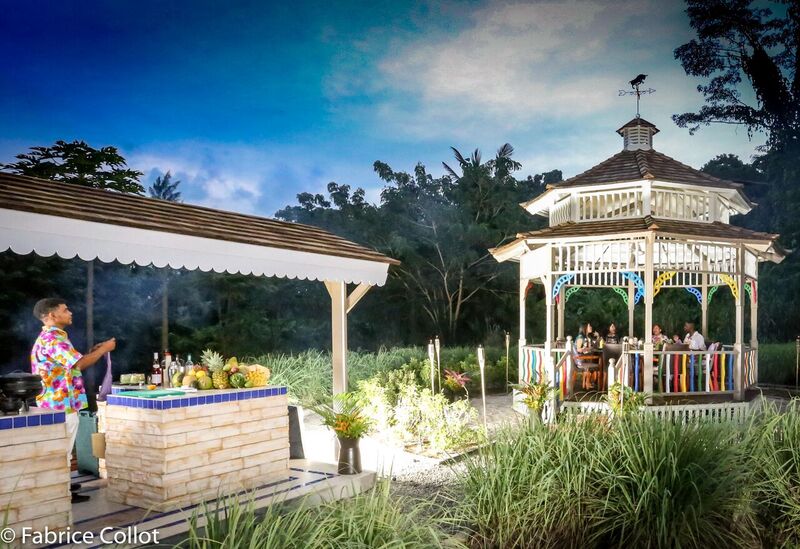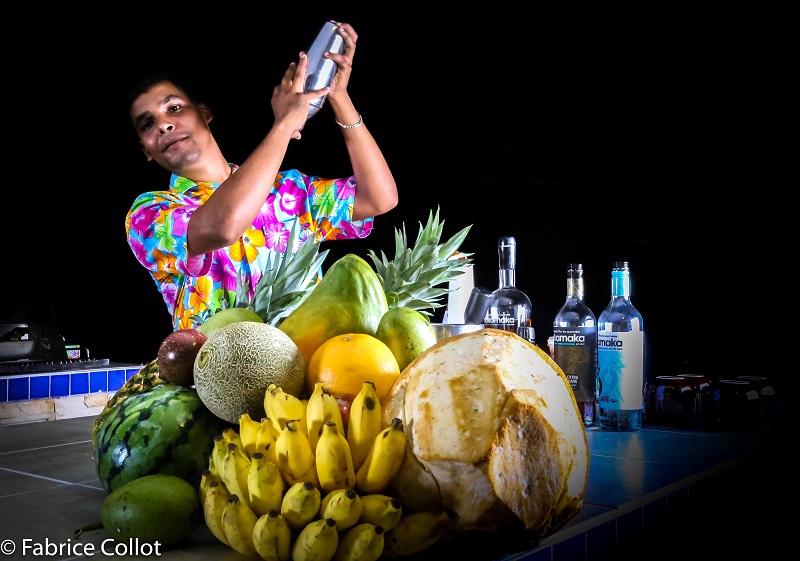 The resort also offers a selection of Destination Dining events. These offer a choice of unique, individual private dining venues around the resort with a personal chef and exquisite gourmet menus for the couple. Dine by lanterns perhaps… perfect as part of a romantic honeymoon or special anniversary holiday celebrations. Of course, in-villa dining options are also available, taken on the deck or within the garden of your villa.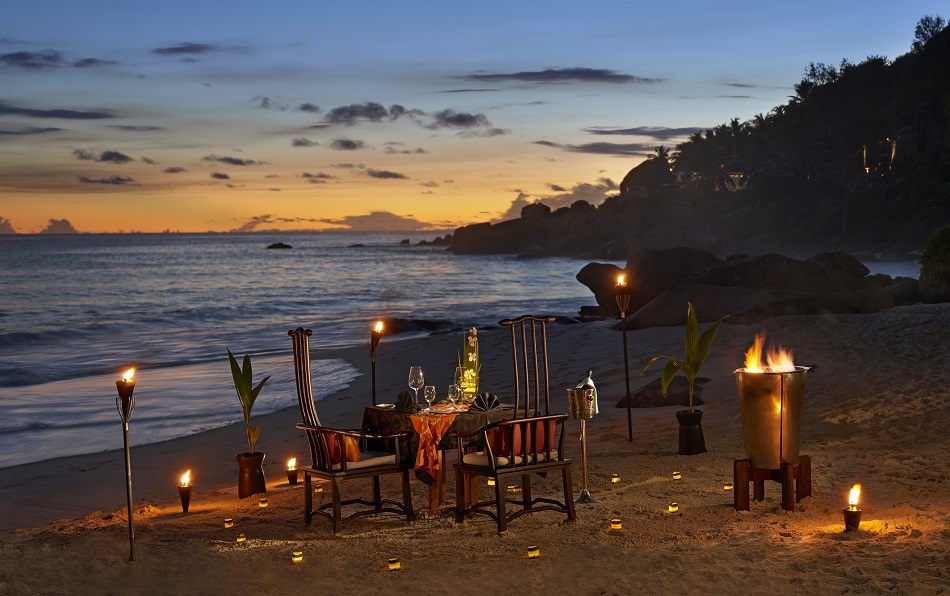 At one with nature - conservation & environment
To help protect its precious environment, Banyan Tree Seychelles is committed to sustainable development and is involved in a series of environmental projects. The resort actively encourages guest participation in some of these with the opportunity to learn about the fascinating efforts devoted to these projects. For many years, the resort has been recycling its glass water bottles, having regular beach cleaning projects and growing a large amount of organic fruit and vegetables for use in its kitchens. In 2014, the hotel helped set up the Wildlife Conservation and Rehabilitation Centre, the only facility of its type in Seychelles. As well as treating many birds, it has also tended to and nurtured, marine turtles and freshwater terrapins before releasing them back into the wild, the latter being looked after in recycled Jacuzzis donated by the hotel. The wetland area of the property is one of the largest on Mahe Island and home to two endangered species of terrapins, so the work of the centre is vital in this regard.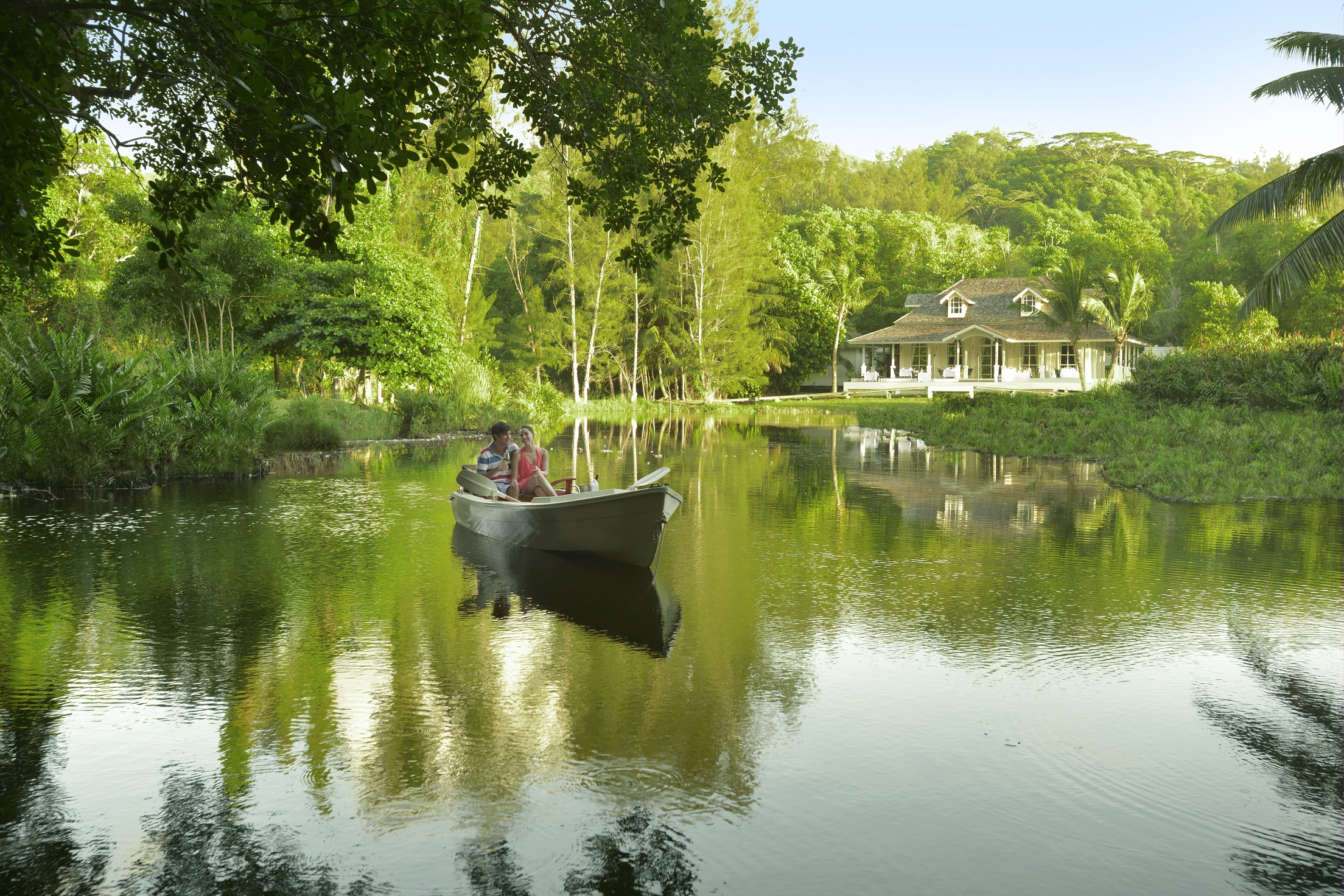 Anse Intendance bay is the largest beach and turtle nesting area on southern Mahe. In the 2016-17 nesting season, some 29 nests of the critically endangered Hawksbill turtle were recorded and a corresponding total of over 2400 baby hatchlings. Guests are invited to take part in the monitoring programme during the nesting season (November to March) as well as learn about the special care provided by the conservation centre; be sure to set aside some time to visit it and make it part of a real adventure. Tours of the wetland area and the resort's garden are possible with a resident ecologist.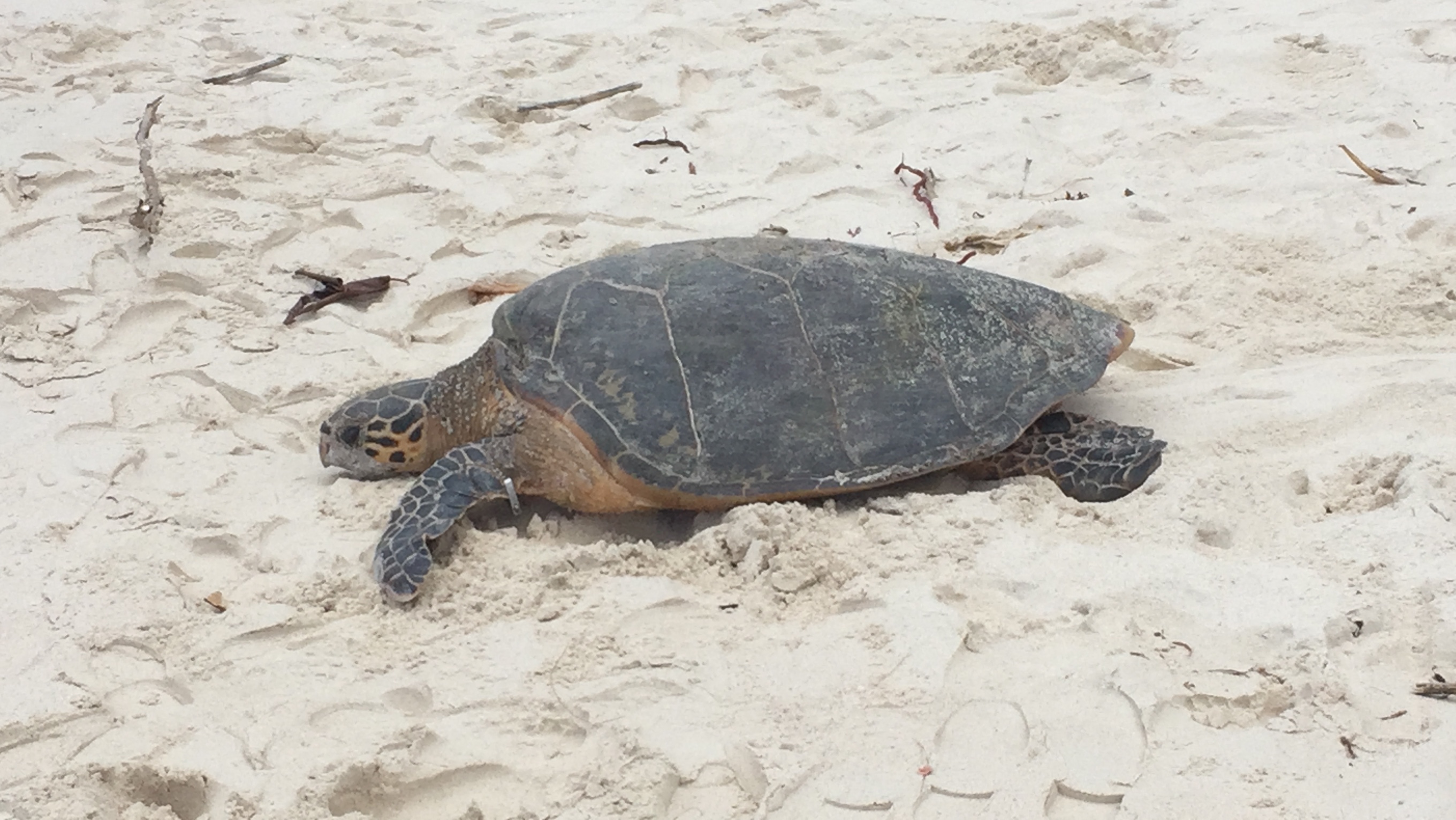 Banyan Tree Seychelles has also recently planted its own sugar cane and which will be used to produce its own rum later in 2019. Be sure to sample it at the perfect venue… the resorts Rum Shack beach bar right on the sand, either under the shade of a Casuarina tree or while enjoying a magical sunset - paradise indeed! Another fresh initiative is the creation of a new greenhouse which, in partnership with a local school, is cultivating unique orchids. Helping the children understand sustainable agriculture, the sale of these plants also assists with the school funding.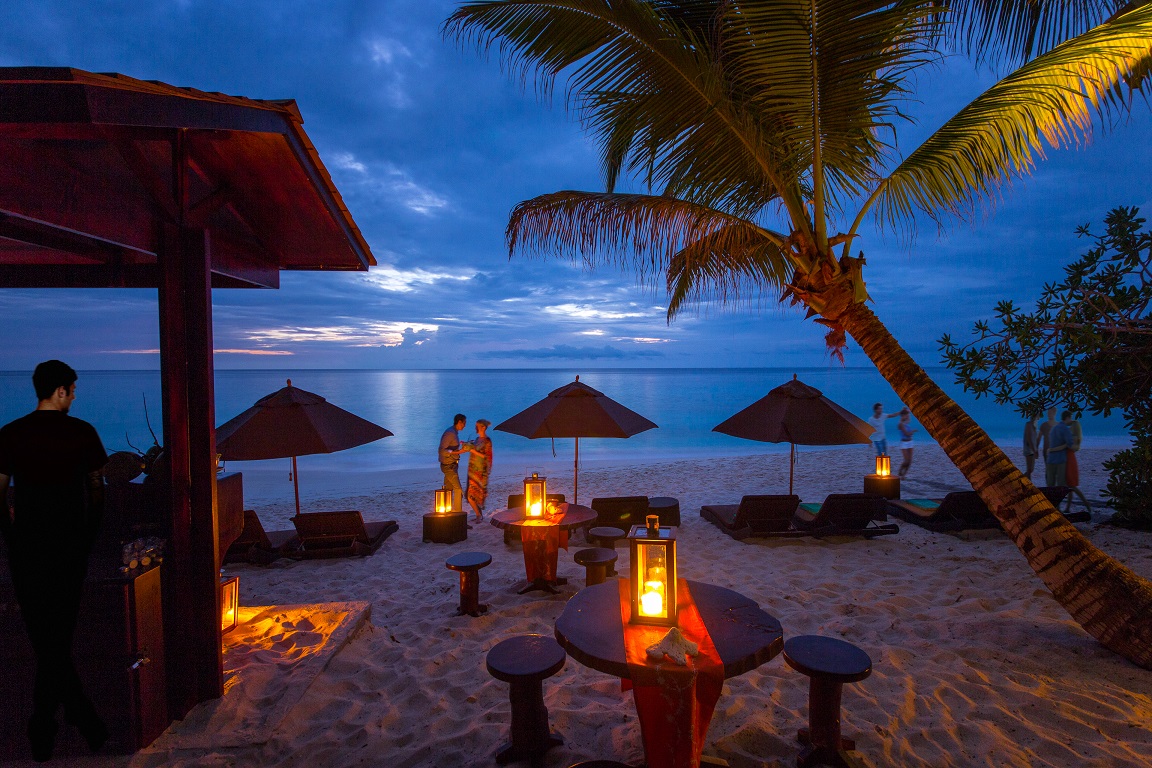 #MahlatiniMoments
Whatever time of year you choose to visit Banyan Tree Seychelles, you're sure to appreciate many 'wow moments at this truly special place; from its stylish accommodation and amazing spa with a range of Asian-inspired therapies and treatments, to the exceptional dining options and experiences. You'll also want to make the most of the beautiful location beside spectacular Intendance Bay along with the flawless setting beside the tropical wetlands. It really is the perfect resort for a honeymoon, wedding anniversary or that 'once in a lifetime holiday experience. Situated less than 30 minutes by private car from the main airport on Mahe also makes Banyan Tree Seychelles an ideal choice as part of a longer Seychelles island-hopping itinerary.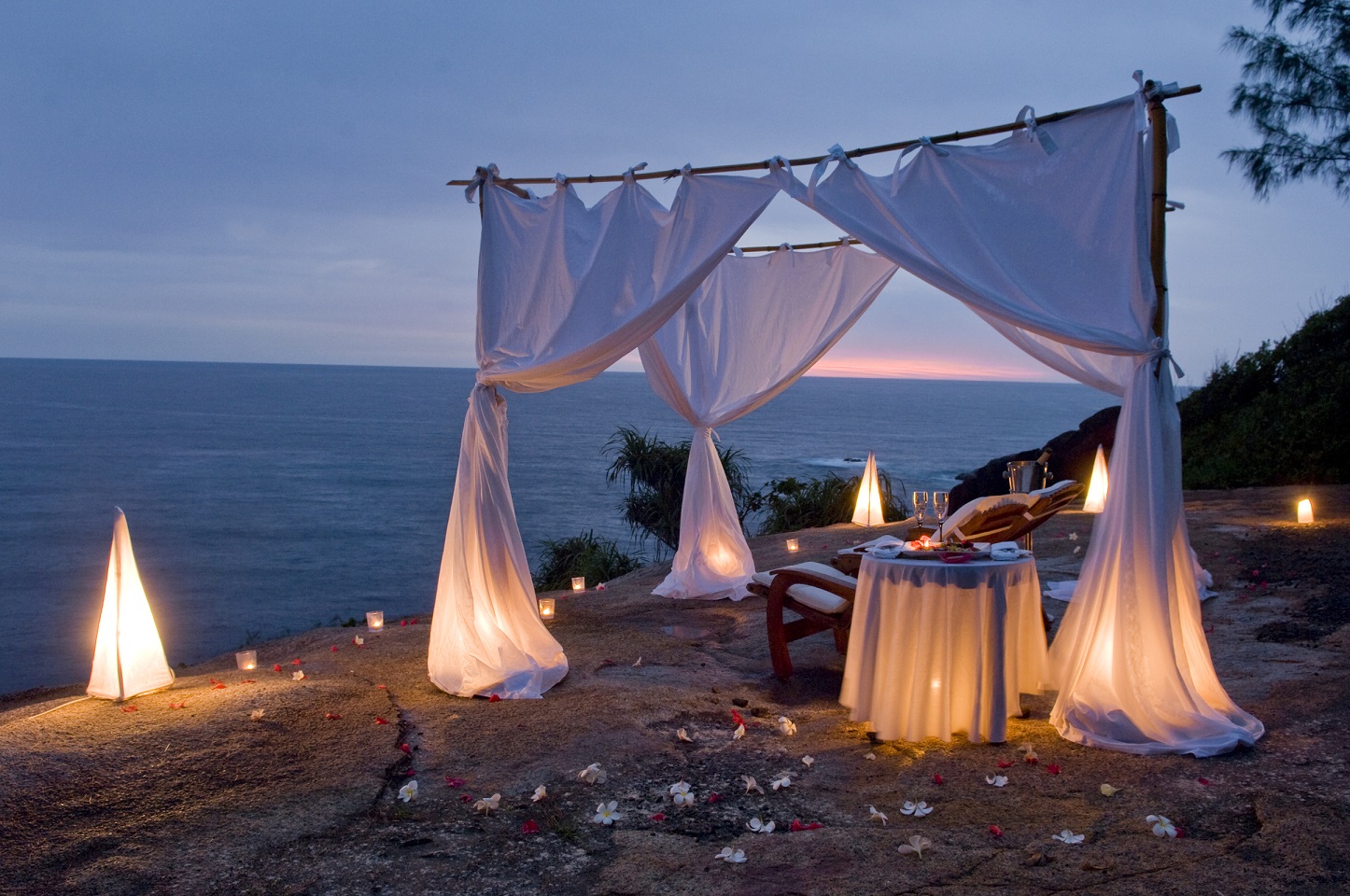 Whatever your holiday requirements, talk to one of the Mahlatini experts. With a passion for these islands as well as first-hand knowledge of the resort, we'll help tailor-make your perfect trip to Banyan Tree Seychelles.