Its been a personal ambition of mine to see Southern Tanzania for years, and this was heightened on a recent visit to this amazing country, touring the Northern Circuit. I thought I knew Tanzania well, but in reality, seeing the busier Tarangire, Ngorongoro and Serengeti parks of the well-established Northern Circuit does nothing to prepare you for the ultimate wildness and exclusivity offered by Ruaha National Park and Selous Reserve.
Our host for the trip is Asilia Africa, a leading young safari company, committed to delivering critically acclaimed, authentic safari by combining prime locations with rich experiences and very strong conservation ethic.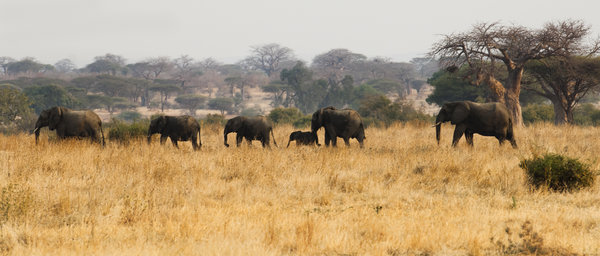 Our first stop is Ruaha National Park, after our first night in Dar Es Salaam, and excitement builds during the short light aircraft transfer. On arrival, our first sight of the vast expanse of Ruaha is staggering – the park is the same size as Denmark and yet it is home to only 7 camps. It really does have a feeling of wildness to it; there are few roads laid through the park, so most of it is inaccessible wilderness. With a landscape that ranges from riverbeds and wetlands to rolling mountain and forests of dramatic baobab trees. It is a spectacularly beautiful park but in total contrast to the landscapes I'm used to from previous trips to Tanzania.
Our camp itself is located in a particularly advantageous location overlooking the, now dry, Mwagusi river valley and close to the Great Ruaha River. Kwihala Camp is an intimate and simple, six-bedroom bush camp nestled amongst the foliage with glimpses of the sand river bed beyond.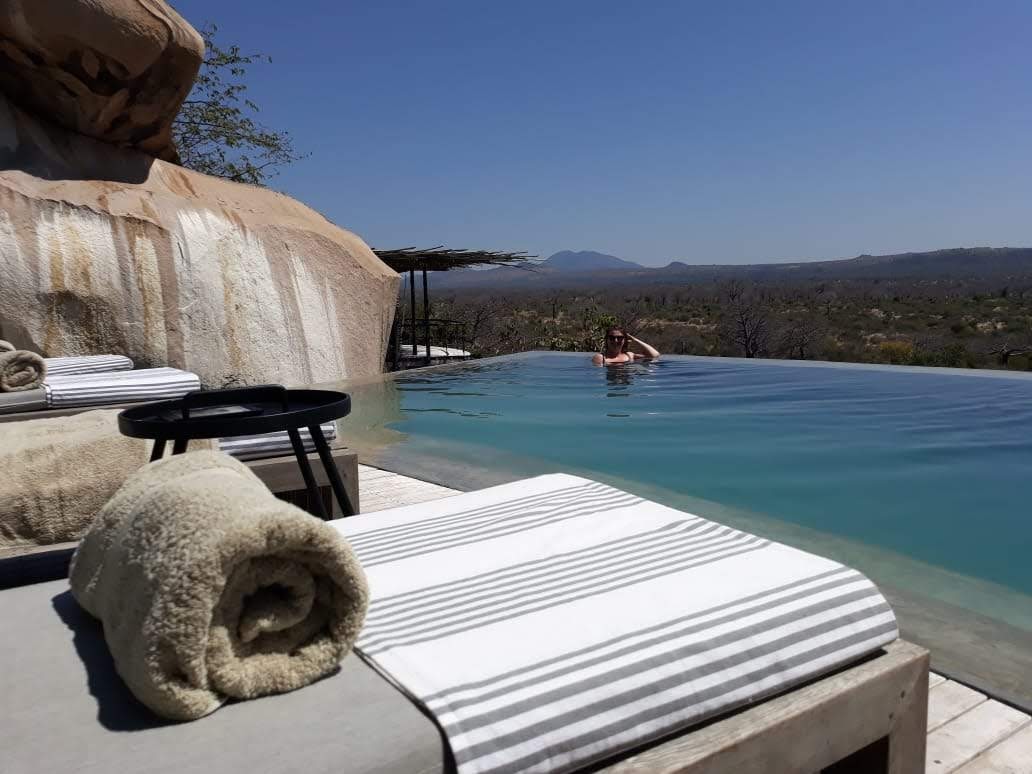 Named after the Great Ruaha River that is its lifeline, Ruaha is a prolific hunting ground for lion, leopard, cheetah, jackal, hyena and the rare and endangered African wild dog. Predator densities in the park are unrivalled, and I'm excited to see the variety and scope of wildlife that Ruaha is famous for. We were lucky enough during our stay to be accompanied by Asilias head guide, and guide trainer, Pietro Luraschi; a recognised authority on guiding. Pietro is a massively knowledgeable, authoritative and enthusiastic guide with an evident love and passion for these parks.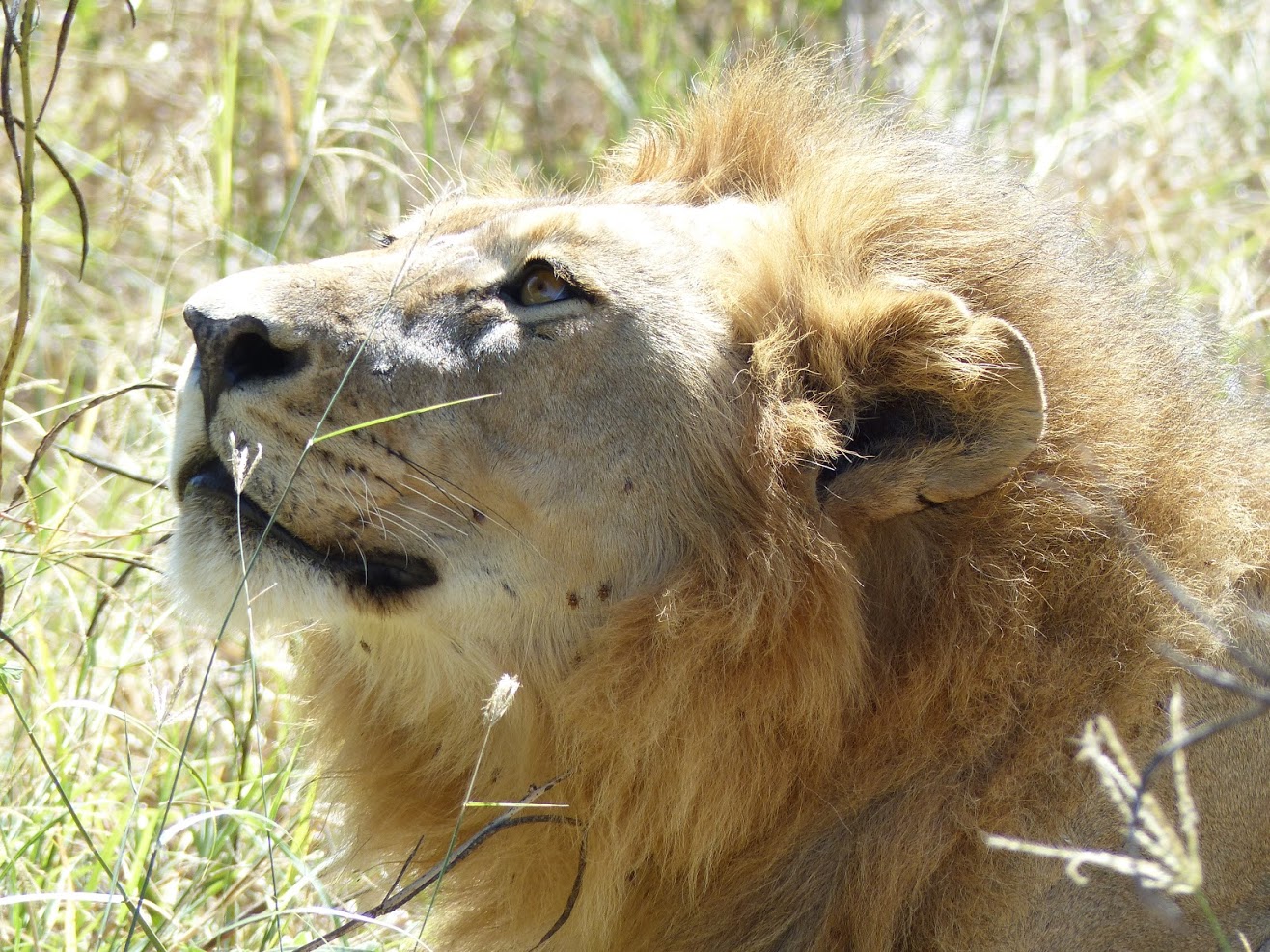 Ruaha is home to around 15,000 elephants and we had many sightings of breeding herds. It seemed as though there were baby elephants everywhere; and on our first night game drive we pulled up to a river bed where the camp had set up a full bar and snacks for our sundowner, while a little family of elephants dug up water in the riverbed. With Pietros guidance, we approached them and settled ourselves, drinks in hand, on the side of the riverbed close to the elephants and watched them quietly while the sun slowly sank behind the horizon. It was a peaceful and life-affirming moment, and one of the reasons I love safari so much.
Having enjoyed a sundowner against the dramatic backdrop of the African Baobab, and a delicious dinner under the stars, it was an early night in preparation for one of the anticipated highlights of the trip.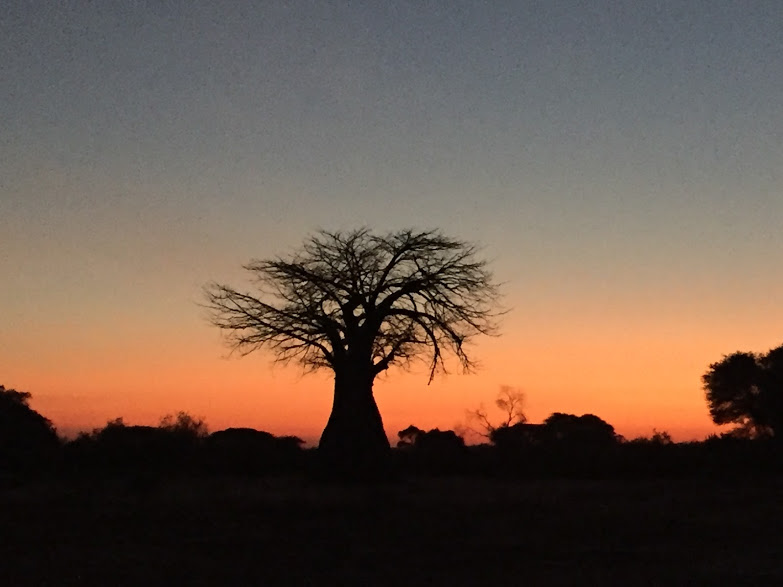 We were privileged to experience one of the very first balloon safaris to operate in Ruaha National park. After a 5 am start and a short game drive to the launch site we watched in awe as the massive balloon was inflated against the dusky horizon. In a matter of minutes, after a quick safety briefing we were off, in the very capable hands of our experienced pilot. Viewing Ruaha from the air was an awesome spectacle, mainly due to the dramatic scenery, but also the game sightings - we saw elephant, buffalo, hippos and lions crossing the river. Tracking the course of the Great Ruaha River and watching the sunrise was a beautiful and unforgettable experience. A gentle landing and champagne breakfast rounded off this magical flight; a much more exclusive experience than a balloon safari in the Serengeti or the Maasai Mara.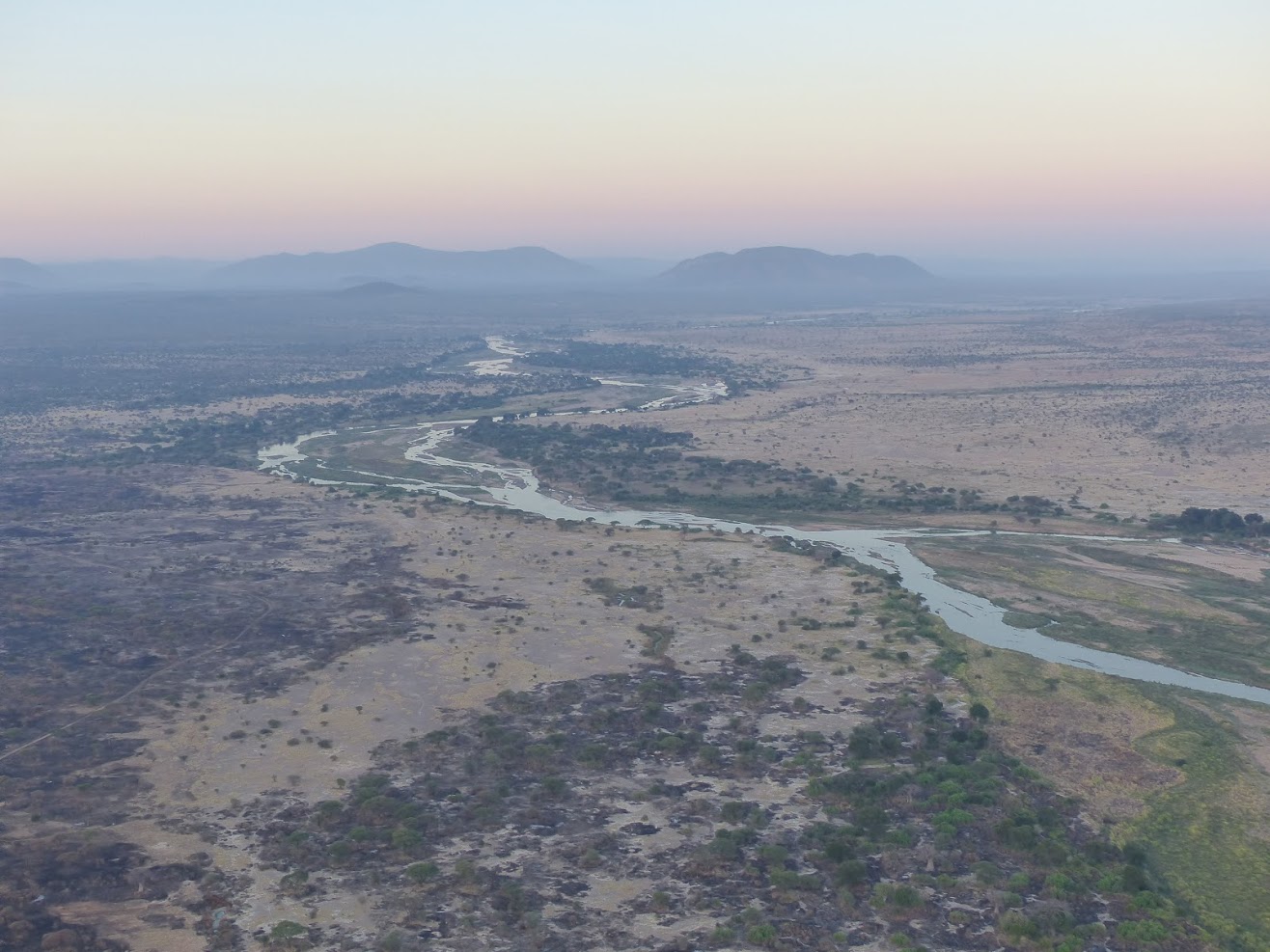 Another of the strings to Kwihalas bow is their highly qualified walking guides. We went out with Tony, who despite his diminutive size is one of Asilia's biggest characters. Having spent a pleasurable couple of hours examining the smaller delights of the park, listening to stories and swapping jokes and learning a bit more about the parks ecosystem. We got up close and personal with some giraffe, but all the big game must have been snoozing in the afternoon, which is always somewhat of a relief for a city girl in the bush.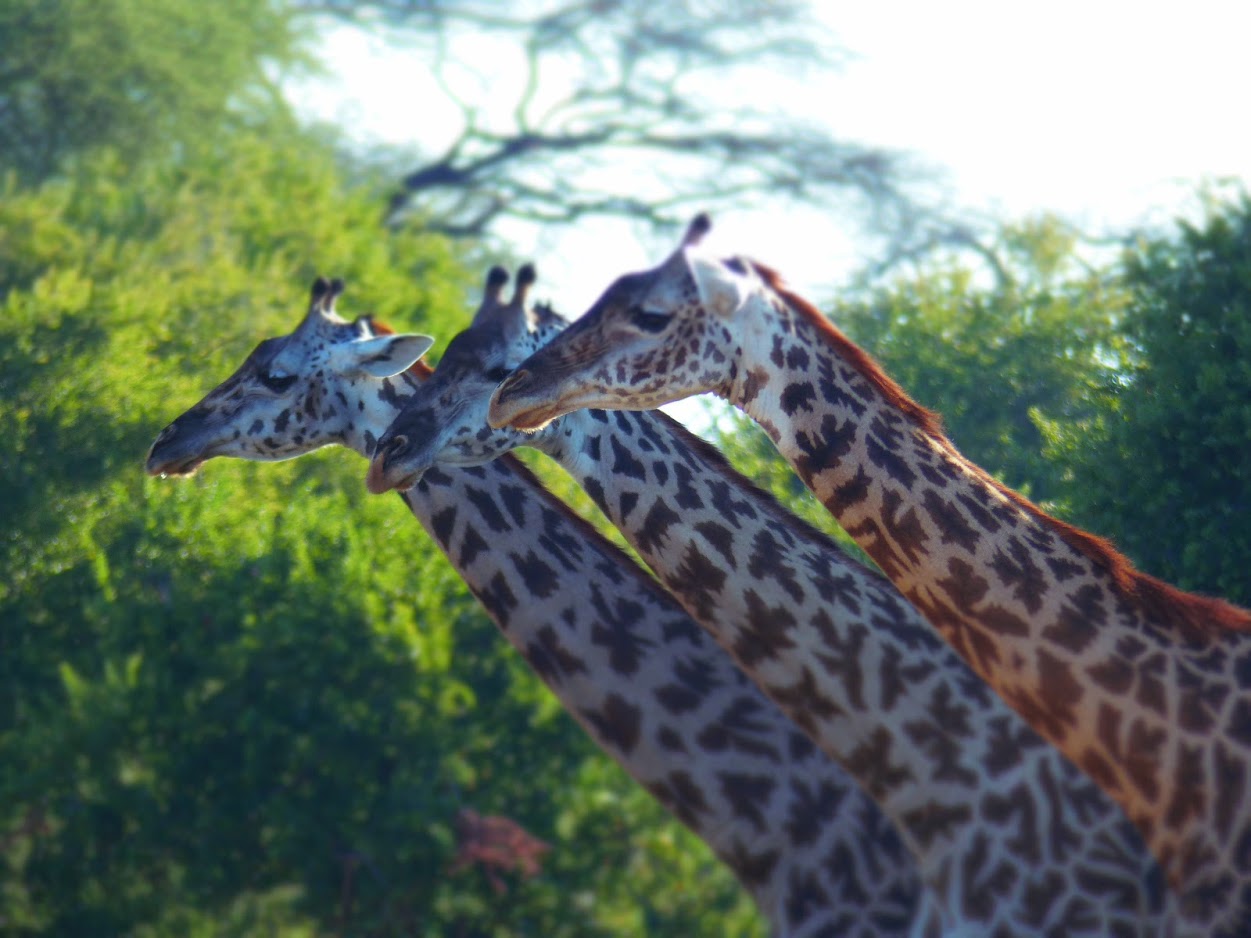 After a second wonderful night around the campfire at Kwihala, we decamped to Asilia's brand new sister camp, the spectacular Jibali Ridge; only 30 minutes, but also light years away. In deep contrast to Kwihala's simple and traditional bush camp style, Jibali is all edgy design, contemporary safari style, and achingly cool. Thatched suites are nestled into a rocky kopje with forever views, and hammocks swing nonchalantly in doorways that frame sunset views from your bed. The stunning main areas, spa and pool deck all boast expansive views over this pristine wilderness.
My final two nights were spent in the Selous Reserve at Asilia's Roho Ya Selous Camp. I was expecting a similar setting, but as we savoured the view from our light aircraft, it was apparent that Selous was yet another surprise. Bisected by rivers and dotted with lakes the Selous looked like a lush wetland, much like the Okavango Delta. Despite the one hour flight, the temperature was hotter and balmier too, giving the feeling that we had travelled to another country.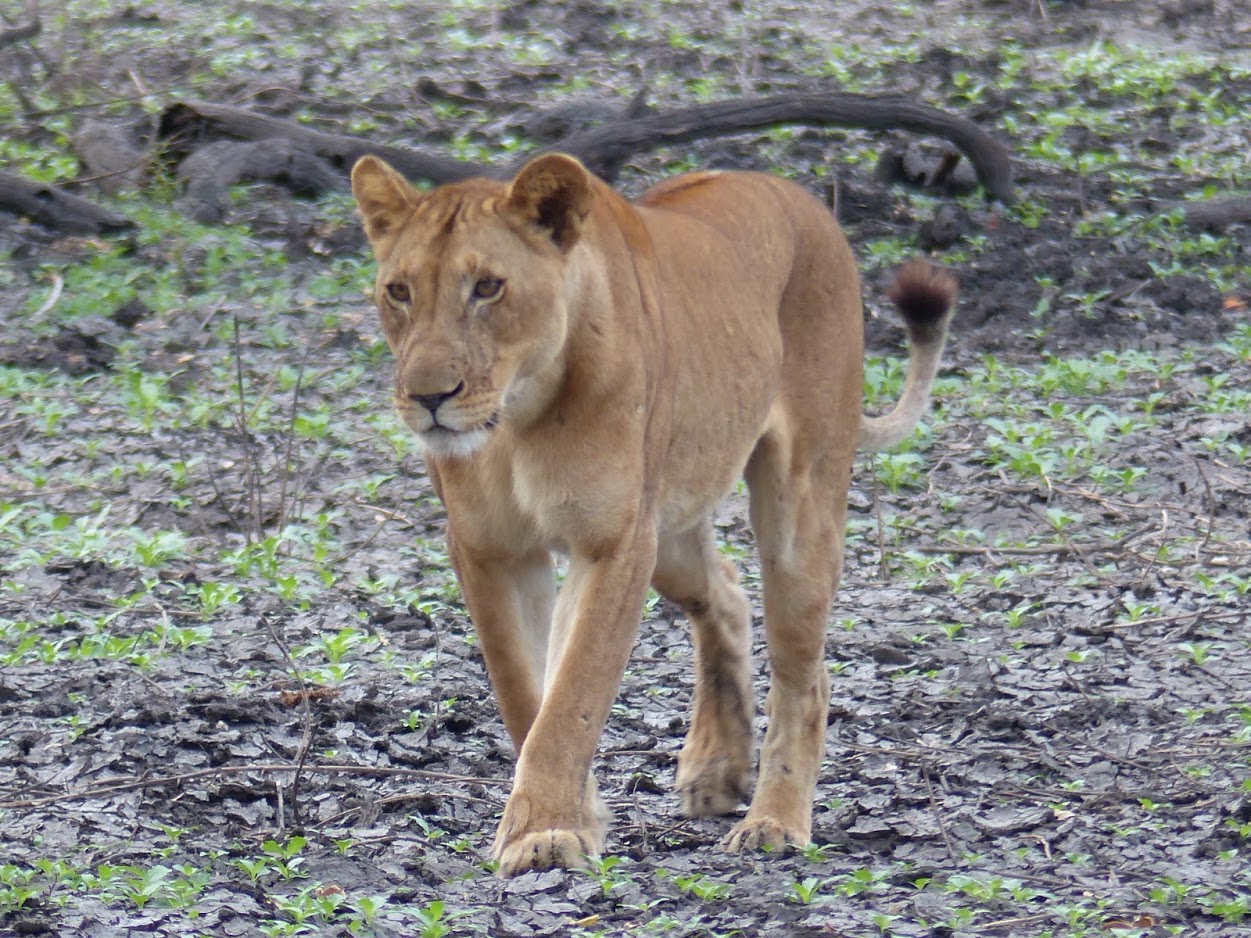 The Selous offers great diversity which including walking and boat safaris; fishing and fly camping trips. Much of the Selous is given over to hunting and so the elephant population is very small. Although the game viewing was awesome, I missed the constant presence of these gentle giants in the background.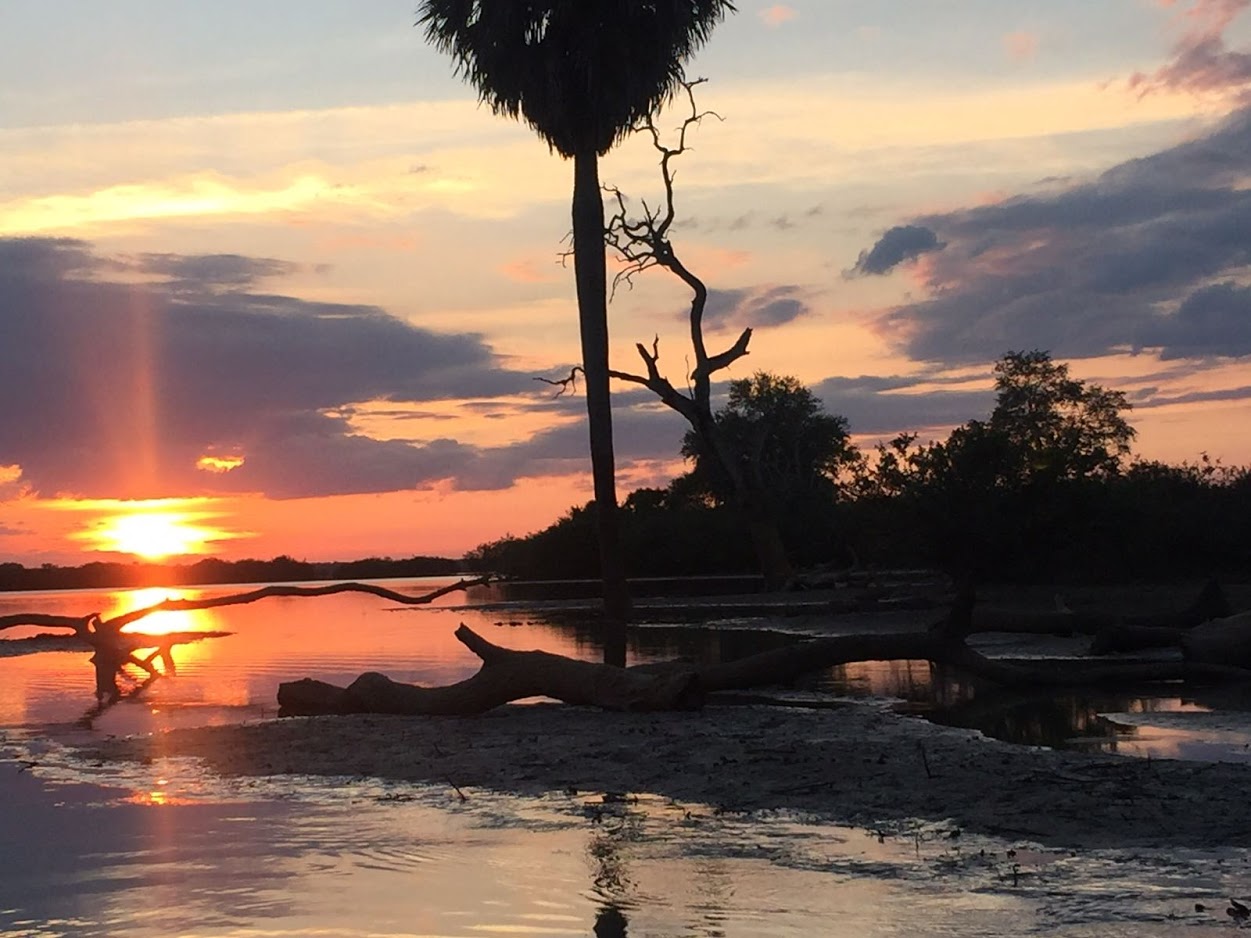 Roho Ya Selous is a stylish camp, with a dynamic camp manager, and offering extra 7 beautiful tents with some extra concessions to comfort, like cool breeze over bed technology; and solar-powered hot showers. The camp really exploits its gorgeous location with lamplit dinners served around the pool or in the dry riverbed.
I was most looking forward to getting out on the water in Selous, and I was not disappointed. I even tried my hand (a first for me) at fishing for catfish, managing to land one from a sandbank, which I thanked and released. Lake Manze was littered with crocodiles and hippos and yielded the most phenomenal sunset of pink and purple watery reflections I've ever seen in Africa.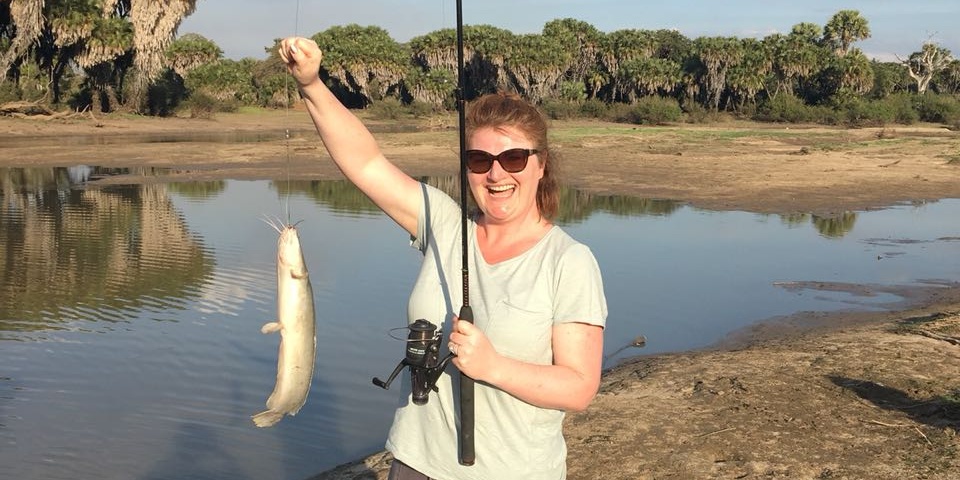 The combination of the two parks makes this part of Tanzania so appealing. They twin so perfectly, each offering a uniquely special aspect and both easily accessible from Dar Es Salaam and only a short hop to Zanzibar. This southern 'circuit offers next level safari experiences for the novice or seasoned safari goer. Both parks are set to explode in popularity due to ambitious marketing campaigns by the Tanzanian government. Id heartily recommend a visit in the not too distant future, while its alluring wildness and exclusivity remains intact.