Last week, during a trip to Kenya, I was lucky enough to visit the Ol Pejeta Conservancy in the Laikipia District, home to the largest number of black rhino in any sanctuary in East Africa and to a number of southern white rhino as well. Ol Pejeta is also the residence of 4 of the remaining 7 northern white rhino left in existence.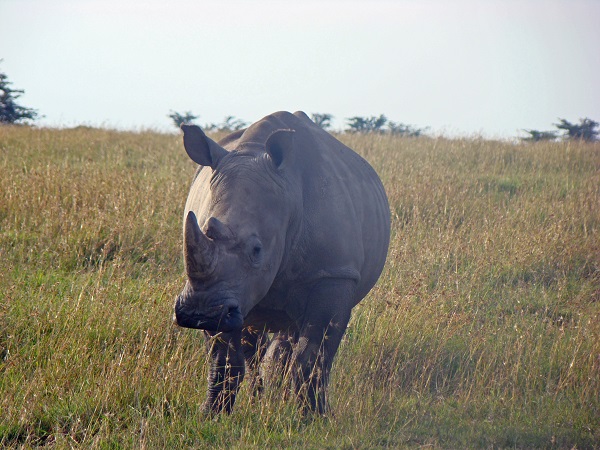 Having been pointlessly and mercilessly hunted to the point of extinction, these last remaining northern whites were translocated in a last ditch attempt to provide them the favourable breeding conditions that it is hoped will save the species.
Seeing the magnificent rhino confined to a fenced and guarded compound for their own safety (albeit a roomy and comfortable compound) was a heart wrenching experience for me. As unbelievable as it seems in this day and age, the threat of poaching still looms large over these regal grazers, dehornings at Ol Pejeta take place annually to protect them from the interests of those who would exploit them for profit.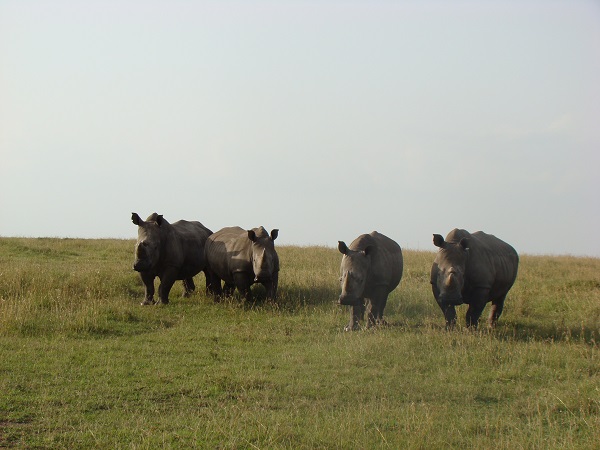 Northern whites, Najin, Fatu, Sudan and Suni were brought to Ol Pejeta in 1999 from a zoo in Prague. Still bearing the tell-tale signs of a life lived in captivity; the rhinos back legs are buckled painfully, a result of living on an unnatural concrete landscape which prevented their proper development. These gentle and majestic beasts are being gently re-educated in rhino behaviour and local grass is being introduced slowly back into their diet. Their behaviour is gradually beginning to return to the natural order, whereby the animals cool themselves in mud pools and eat during night hours, a departure from their learned behaviours in the zoo environment where they resided in heated sheds and ate according to a feeding schedule.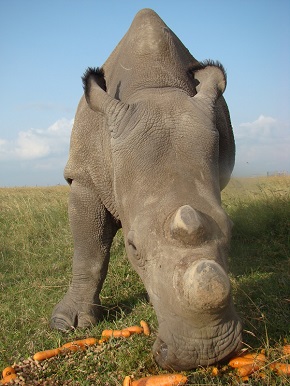 The story at Ol Pejeta is ultimately one of hope, of a local community and the pioneering and dedicated conservationists of the Ol Pejeta conservancy working together towards the shared aim of bringing a species back from the brink of extinction. It seems as if the combined effort has been worthwhile with Suni and Najin recently mating, providing some optimism that the number of northern white rhino could soon grow from 7 to 8, a small but triumphant step for conservation and a beacon of hope for the rhino.