When planning a holiday to the Seychelles, it can seem a little confusing. Which island is the best to visit? How easy is it to travel between islands? What is there to see and do in the Seychelles? And when is the best time to visit? To help answer your questions, here's our expert guide, based on first-hand knowledge from many visits by various members of the specialist Mahlatini team.

Seychelles island-hopping
The many Seychelles islands are extremely diverse, so island-hopping is by far the best way to see their true diversity, especially the nature and wildlife. Perhaps two islands, or if time and your budget allow, even three; there are numerous options and combinations. If you are simply seeking to chill out without leaving your resort, then one island will be enough.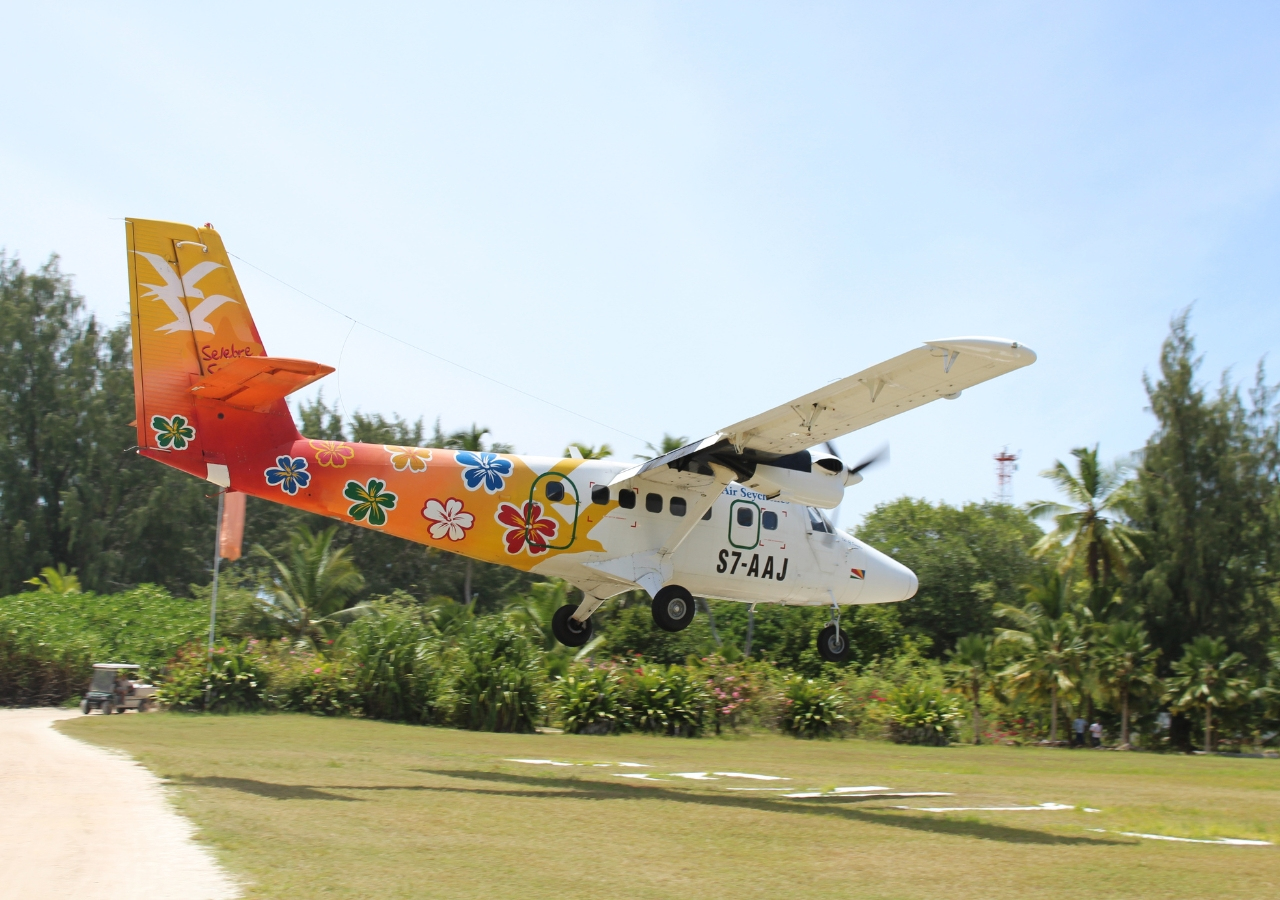 The inner islands
The inner islands are granite and mountainous, including Mahé, Praslin, La Digue and Silhouette. They are the cultural focal point of Seychelles and where the majority of the population resides. The outer islands, over 80 of them, tend to be coral atolls and remain miniature worlds. The closest of these to the inner islands are Denis, Desroches and Bird, while further afield, Alphonse provides an incomparable and untouched island experience.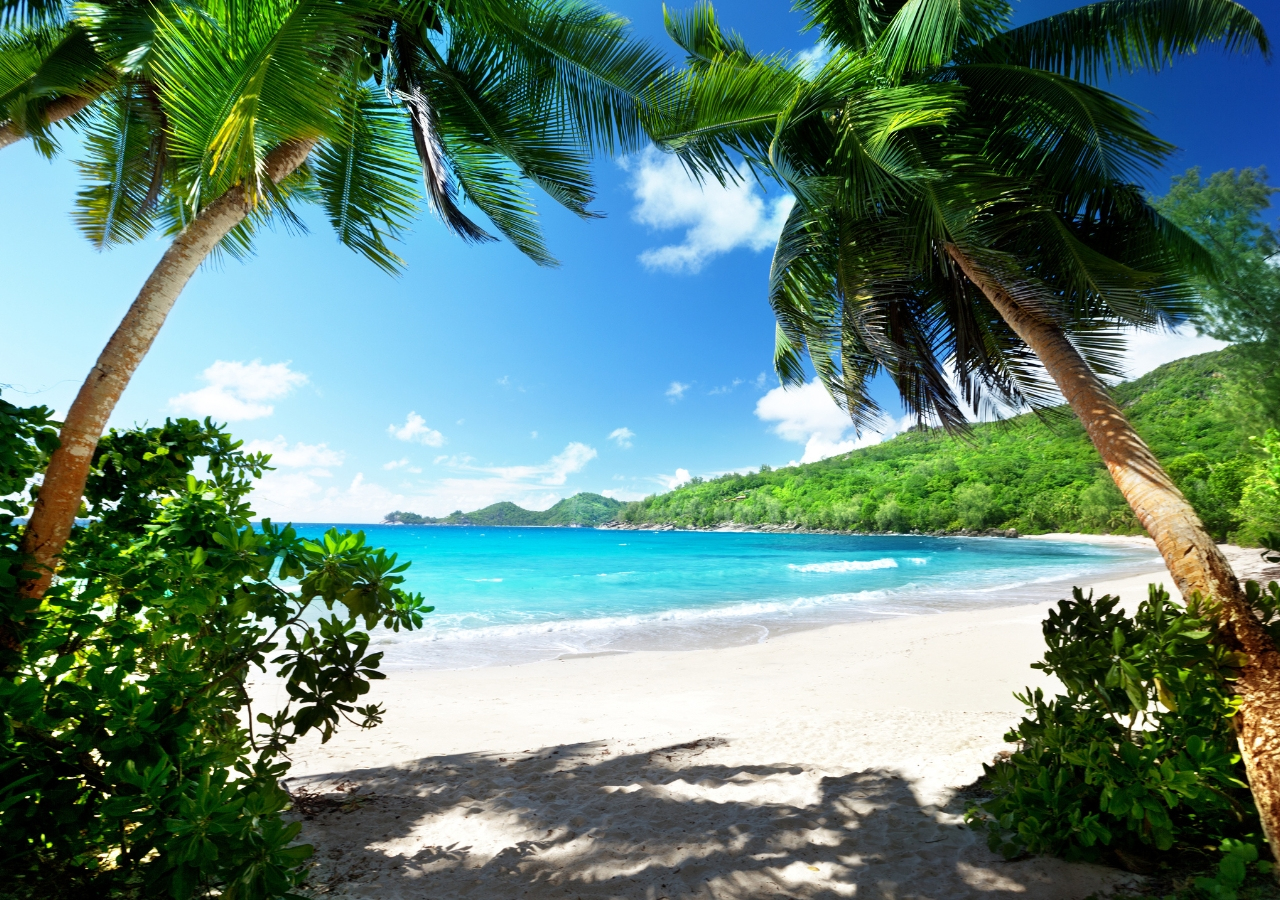 Mahé is the hub for most inter-island flights and ferries, so for example, if you are transferring from Praslin to Denis island, you'll need to travel to Mahé first, then connect to the Denis flight. The only exception would be if you have private helicopter transfers.
Mahé Island
The main island within the inner group is Mahé where 85% of the population lives, including Victoria, the world's smallest capital. The main international airport is located here, and, with ferry connections to several of the inner islands, it is not surprisingly the best place to start a Seychelles island-hopping holiday. If you're visiting the Seychelles following an African safari, and have a relatively short time in Seychelles, Mahé is often your best bet to cut down on a bit of travelling.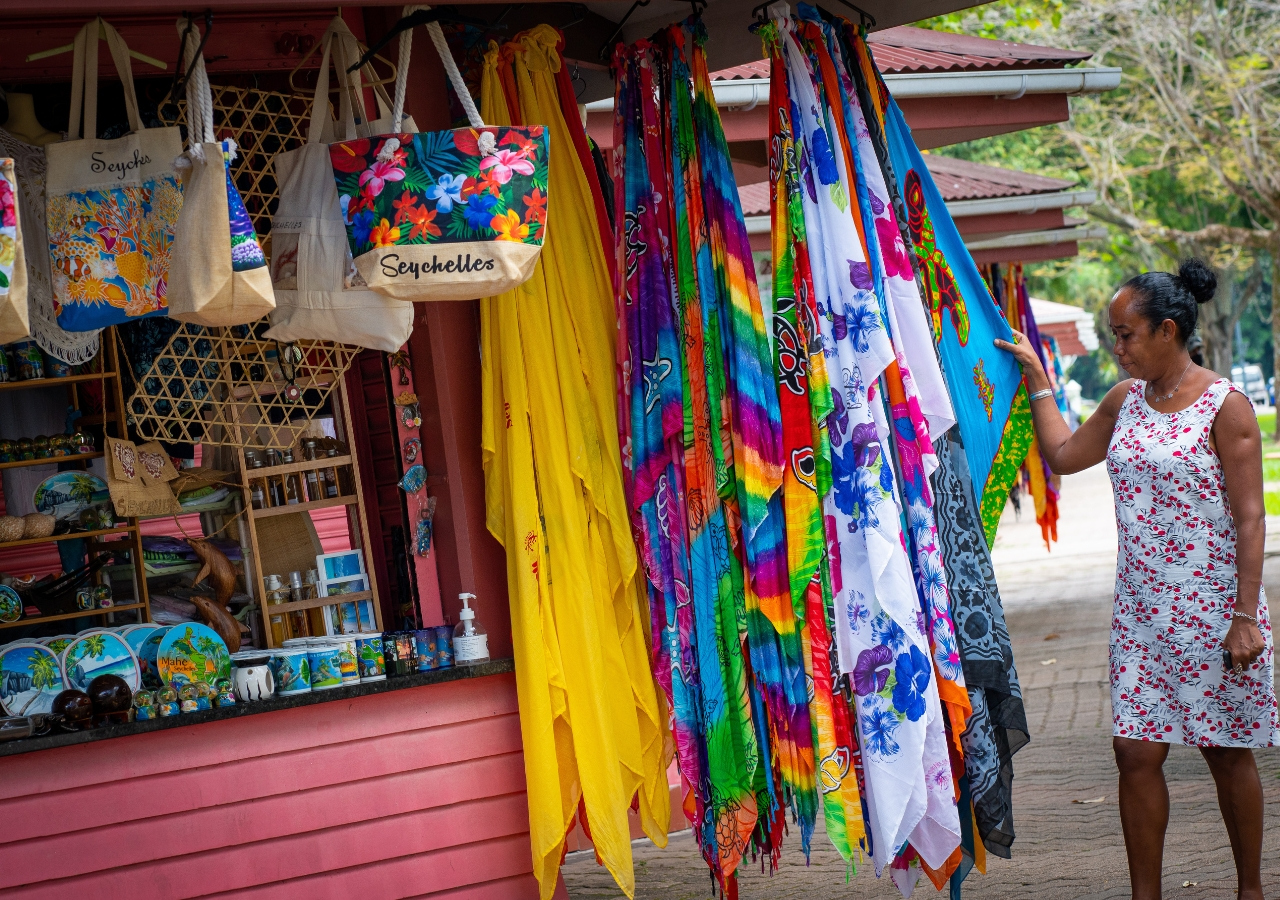 As well as the picturesque capital, it's worth taking an excursion to the quieter, south west coast for picturesque beaches and art galleries; day trips to Praslin are also possible.
Insider tip: If you prefer to explore independently, the local bus service on Mahé links most parts of the island. It's cheap and definitely an experience, but try to avoid morning and evening peaks when buses tend to get very crowded (and they're not air-conditioned!)

Where to stay on Mahe Island
All hotels on Mahé are an easy car transfer from the airport, 30-45 minutes according to location – great if you're travelling with a family after a long international flight. Three of the finest luxury resorts can be found on the quieter west coast and include Four Seasons Seychelles, Maia and Banyan Tree Seychelles. Other five-star hotels in the west include Kempinski plus Seychelle's largest hotel, the popular Constance Ephelia with its superb selection of Suites and Villas. On the north coast the 5* STORY Seychelles is set beside the main Beau Vallon Bay – popular with locals at weekends and the only bay in Seychelles where motorised water sports are allowed. On the northern tip is the popular 4* boutique deluxe Carana Beach hotel.

Praslin Island
Praslin, Seychelle's second largest island, is 15mins by frequent light aircraft or 1 hour by the Cat Cocos fast ferry and has a fraction of the pace of Mahé. The island's most renowned attraction is the Vallee de Mai tropical forest – a UNESCO World Heritage site and the only place in the world where the Coco de Mer palm grows; its seed, the Coco de Mer nut, is the world's largest and heaviest.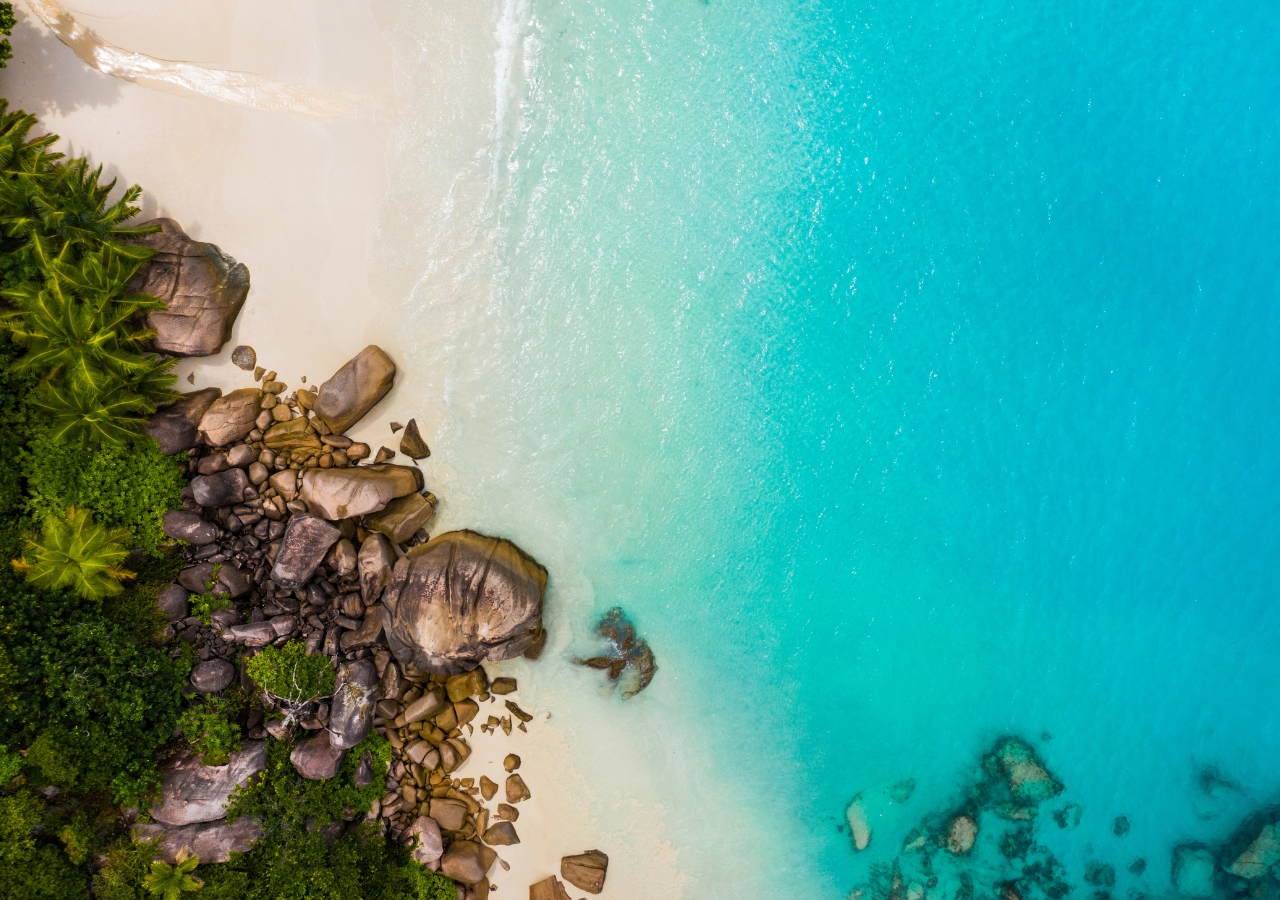 Praslin's sandy beaches are stunning, the best being picturesque Anse Lazio in the north and the seemingly endless Cote dOr on the east - gently shelving so great for families with younger children. It's worth noting, however, that the south & south-east coast is prone to seaweed between late May & September, although most of our featured resorts are not on this coast.
Where to stay on Praslin Island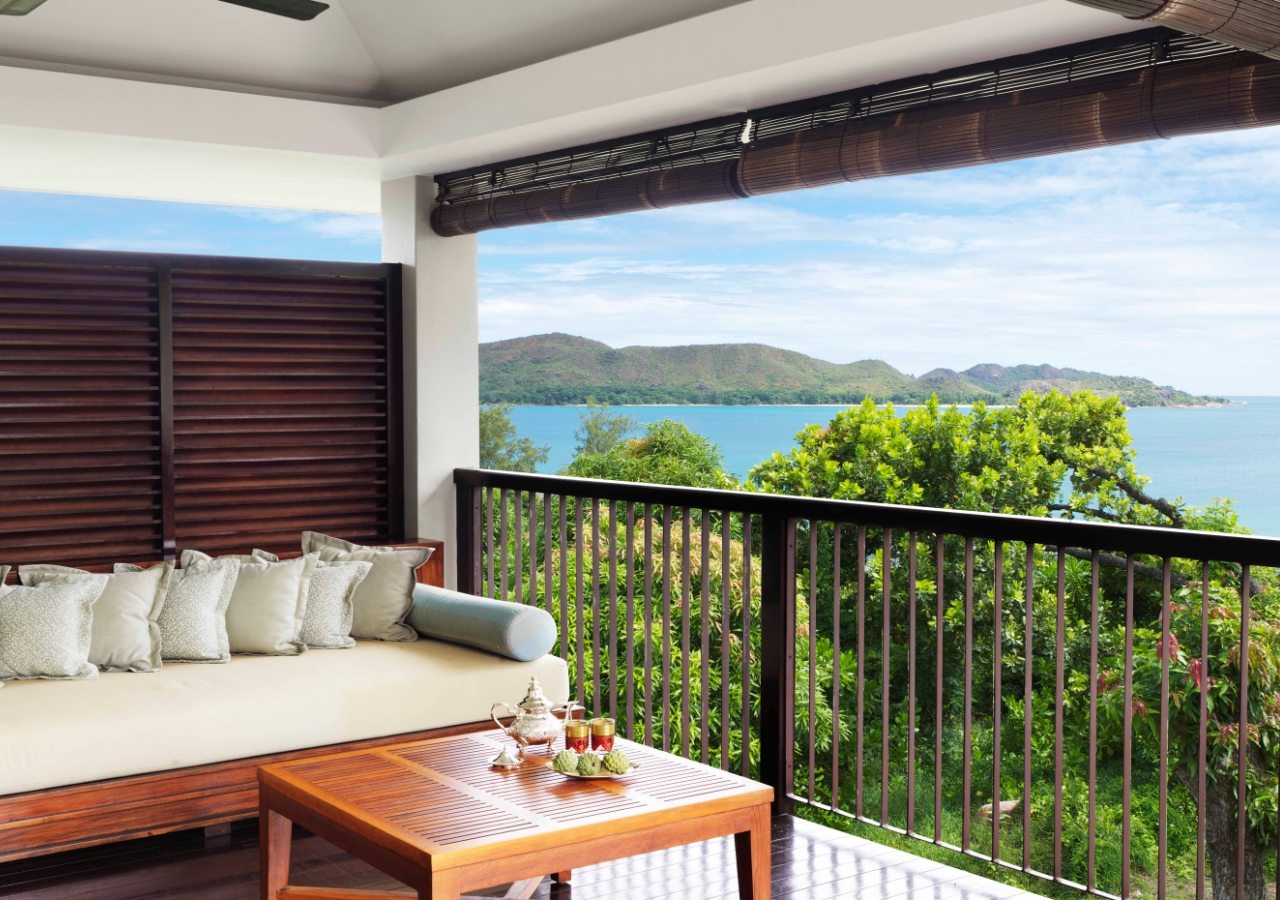 The islands' two main luxury resorts are Raffles Seychelles with its collection of pool villas, and Constance Lemuria, home to Seychelles' only 18-hole golf course. For something with a truly local Seychellois feel, the boutique Hotel L'Archipel is set at the end of the Cote d'Or bay – from here, the sunsets are truly divine!
La Digue Island
From Praslin, it's an easy 20min ferry ride to idyllic La Digue island and thoroughly recommended for a day trip if you are not lucky enough to be staying here. It's like stepping back in time to how 'old Seychelles' used to be with a sleepy island way of life. There are few cars on La Digue, the main form of transport being bicycle, or the occasional oxcart! The main street of La Passe, the village where you disembark the ferry, is packed with bicycles for hire, as well as those of the locals.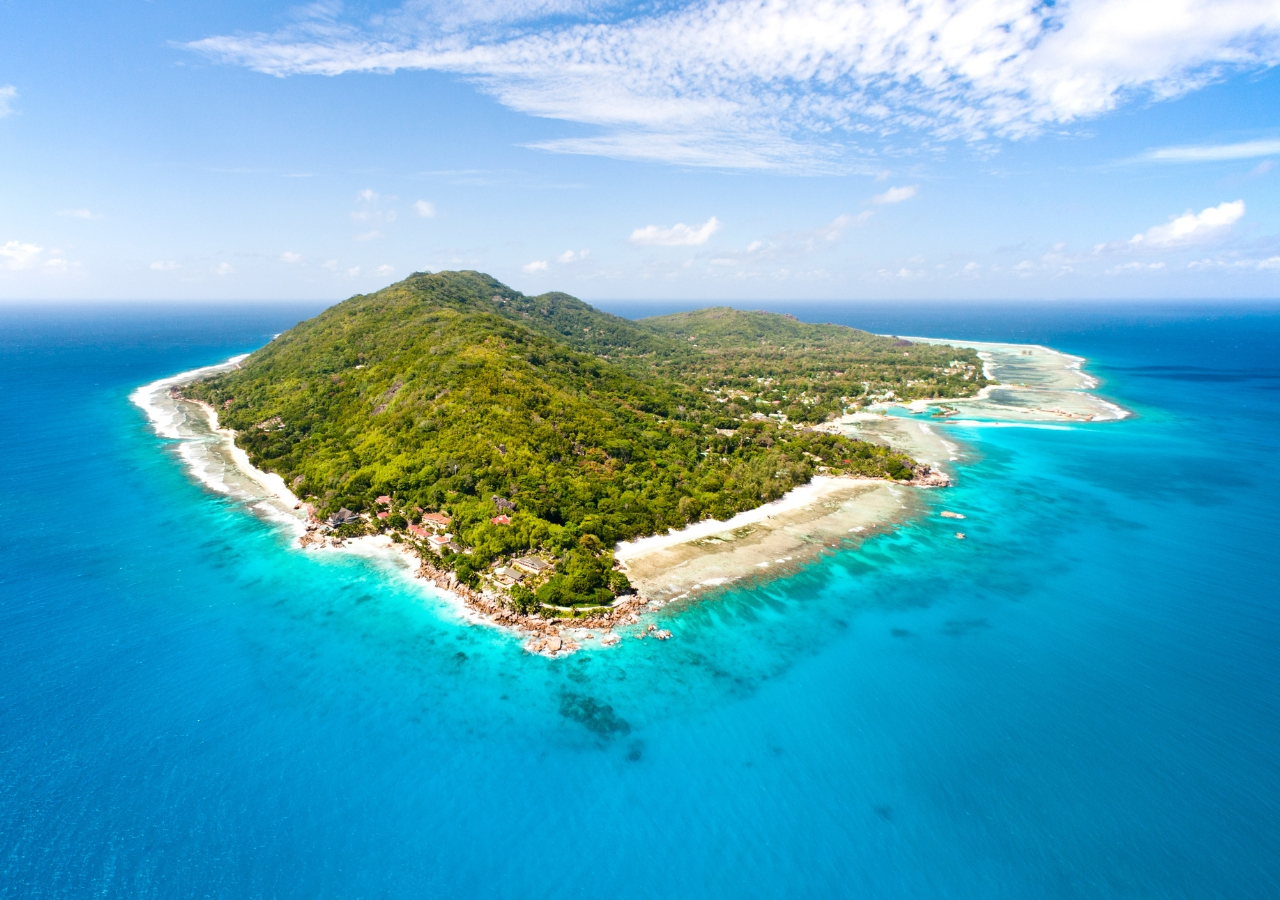 A real highlight is exploring the meandering lanes and discovering the island's numerous picturesque beaches, perhaps the most famous being Anse Source d'Argent. For a slightly longer cycle ride, pack a picnic and head to the east coast for more dramatic beaches, often with hardly another person on them.
Insider tip: La Digue has no airport, so if you're planning to visit from Mahé, it's a long day as you have to travel by ferry via Praslin (1hr 30mins).

Where to stay on La Digue Island

La Digue is packed with guest houses and B&Bs, but the best hotel by far is Le Domaine de L'Orangeraie on the west coast, a boutique 4* deluxe property with just 50 rooms and suites built into the hillside.
Luxury Island Resorts in the inner islands
Seychelles' ultimate luxury barefoot paradise islands are legendary and there are several within the 'inner islands, most requiring helicopter transfers. They are perfect as a base for your entire stay if you simply wish to chill, or can be combined into a tailor-made itinerary with helicopters between different islands.
Seychelle's most iconic luxury island paradise, indeed, one of the most renowned in the world, is North Island. A 20-minute helicopter flight from Mahé, it's a frequent haunt of the rich and famous with supreme levels of privacy with just 11 huge private villas; stays are all-inclusive and also include many of the activities. Fregate Island offers a similar concept. Both islands have strong eco-sustainability programmes.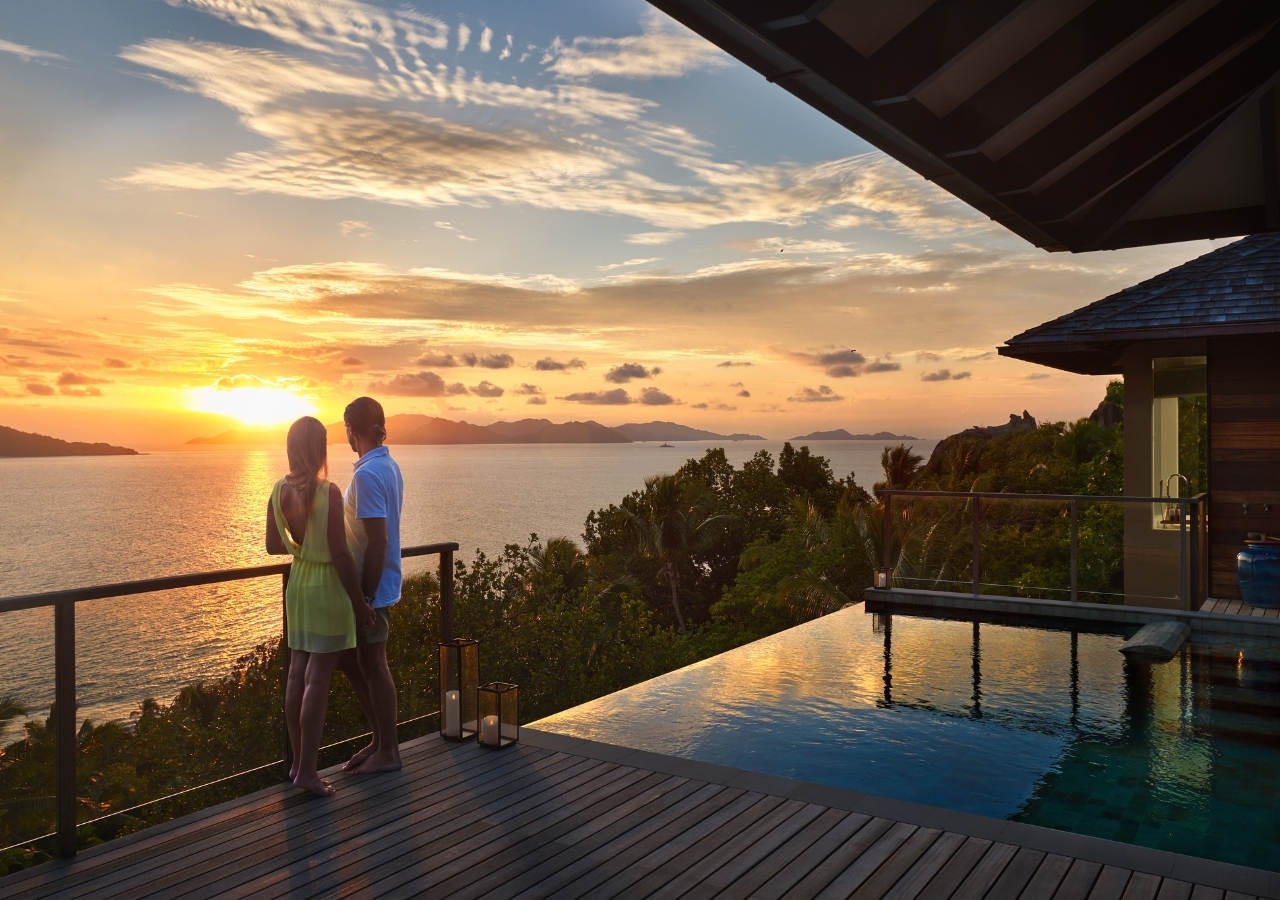 Close to Praslin, Six Senses Zil Pasyon has 30 stylish, spacious private villas and residences on the private island of Felicite. Occupying a third of the island, the resort has a host of sustainability initiatives to protect the island environment. Snorkelling and diving are superb, particularly at nearby Coco and Sisters islands. Another plus is that if you feel the need to escape the island for the day, there's a complimentary speedboat transfer to La Digue.
Just a 10-minute speedboat ride off the coast of Mahé is a tiny island paradise, JA Enchanted Island Resort. Ideal for couples with just 10 Seychellois-style pool villas, this is a tiny island perfect for a few days of solitude. Once you've passed through immigration at the airport, it's just a 10min car transfer followed by a 10min speedboat ride across the bay to your tiny island sanctuary. It twins well with outer islands.
The Hilton Seychelles Labriz resort is set on mountainous Silhouette Island, a 40-minute boat transfer from Mahé. Offering many facilities, including an excellent spa and superb diving, it's a great choice for families.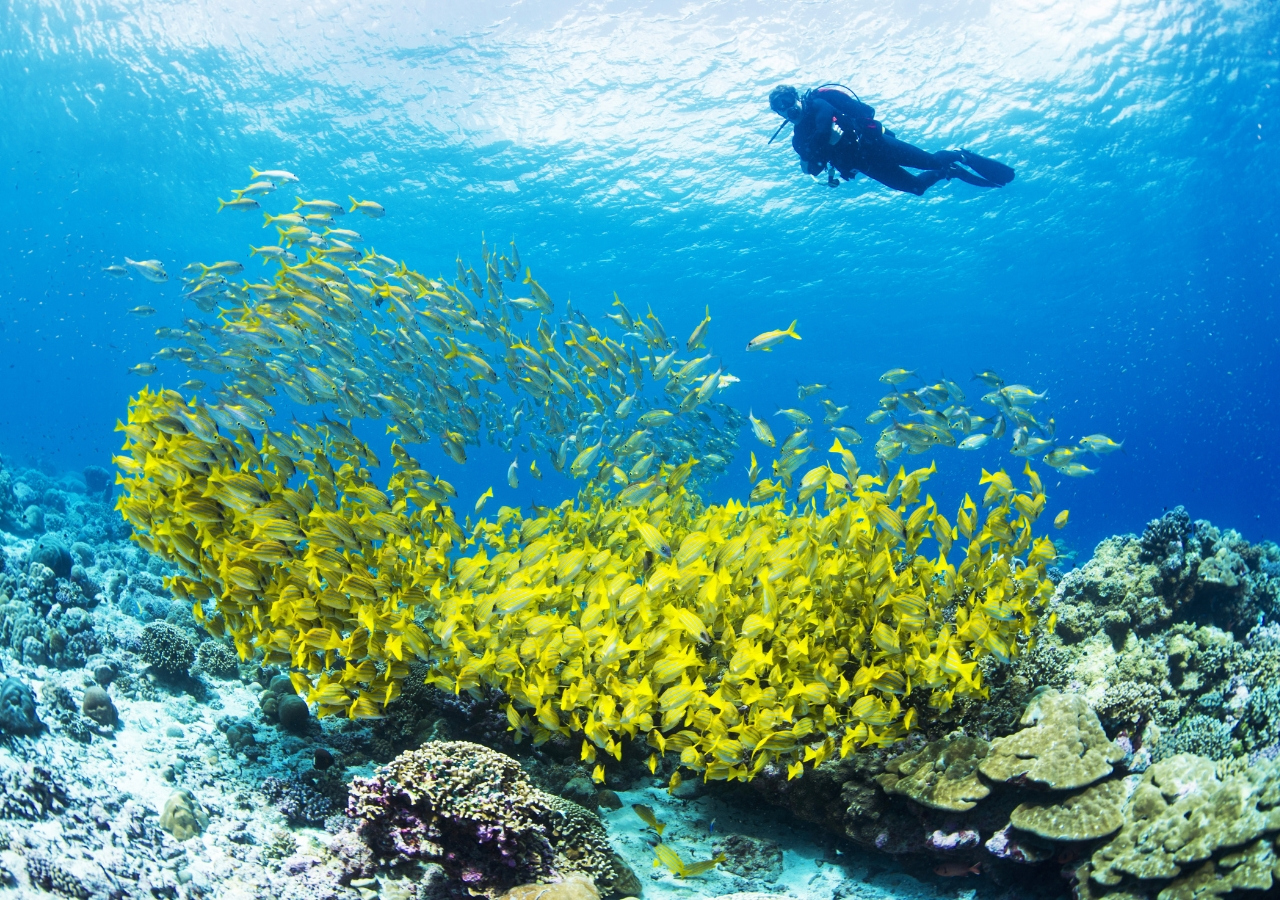 The outer islands – coral atolls
A few of the outer islands have accommodation options. These coral atolls are often perceived as what the whole of Seychelles is like – islands barely rising above sea level, swaying coconut palms, turquoise seas and endless white sand beaches. Main options include Denis, Desroches and also Alphonse - each subtly different but all heavily committed to ecology and sustainability programmes. Reached by light aircraft from Mahé, flight times from 30mins to 1 hour, they combine well with the inner islands of Mahé and Praslin.
Denis Island
For a barefoot island paradise, the captivating outer island of Denis Island is one of Mahlatini's favourites – 30 minutes north of Mahé by one daily light aircraft flight. Privately owned, its 25 beachside cottages have been deliberately designed to offer a little more rustic simplicity combined with a relaxed 5* island experience. The cuisine is out of this world while diving and fishing are excellent as well. The whole ethos of the island is about sustainability and guests are positively encouraged to discover more about it.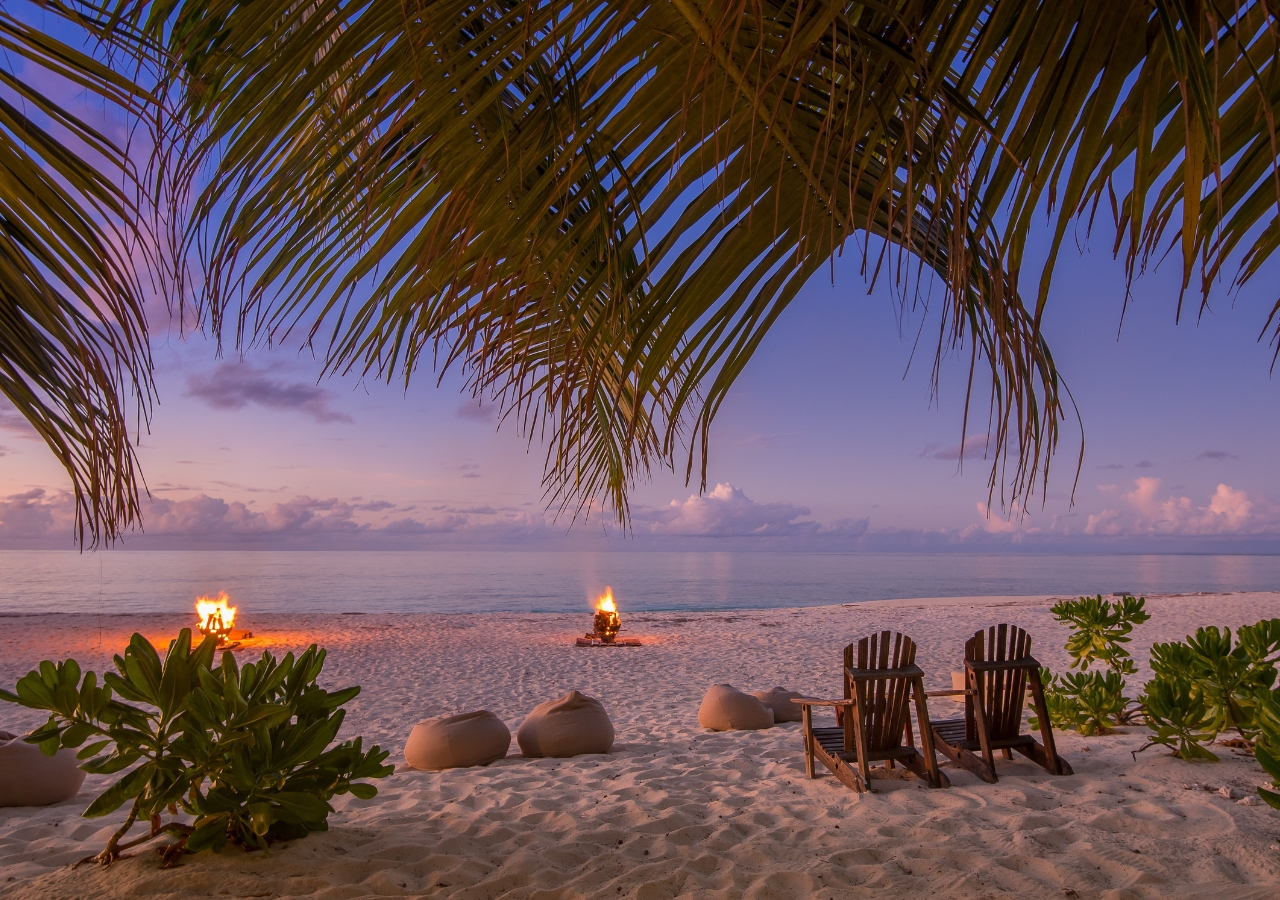 Denis is perfect for a honeymoon or special anniversary, as well as for anyone looking to escape from their daily routine. It is also an excellent choice for a family vacation, where nature plays a central role in everyday activities. Whether you prefer a single center holiday in Seychelles for approximately 7 nights or wish to combine it with another Seychelles island like Mahé, Denis is an ideal option. For those seeking the best value, Carana Beach boutique hotel is recommended as the top budget option, while there are numerous 5-star options available (refer to the information above). In almost all cases, it is advisable to conclude your holiday at Denis.

Four Seasons Seychelles at Desroches Island
Four Seasons Desroches provides a wide choice of suites, villas and residences. The polished, renowned Four Seasons service prevails throughout this outer island resort, including superb cuisine, an excellent spa and a first-class castaway activity centre. You can explore the island at leisure, while the diving and fishing in the surrounding waters are some of the best in Seychelles. 40 minutes south-west of Mahé, there are twice daily flights to Desroches, so it can work well as a single island holiday or when twinned with a hotel on Mahé, such as with its sister hotel, Four Seasons Seychelles.
The best times to visit Seychelles
Seychelles lies just below the equator with a tropical climate and year-round temperatures averaging 28°C. There are generally two seasons that govern the weather in Seychelles, dictated by the prevailing winds. Daily sunshine is almost certain year-round, although the wetter months of December to March tend to have longer periods of rainfall. It is worth pointing out, however, that given the geographic spread of Seychelles, the weather can vary between islands. It's also worth noting that the outer coral atolls tend to have significantly less rainfall.
Here's a general guide for the best times to visit Seychelles for some of the most popular activities: diving – February to May & September to early November with visibility at its best in April & October; snorkelling - year-round; fishing – October to April; walking & trekking – April to October; turtles: October to February.
Things to do in the Seychelles
Whether you're an adventure seeker, a culture lover, or simply looking for something different, the Seychelles has something to offer everyone. There are lots of unique things to do in the Seychelles that you won't want to miss...
Creole cooking classes
Clear kayak tours in crystal-clear waters
Hiking trails
Snorkelling and scuba diving
Guided birding tours
Vallee de Mai Nature Reserve
Tortoise conservation programmes
Boat trips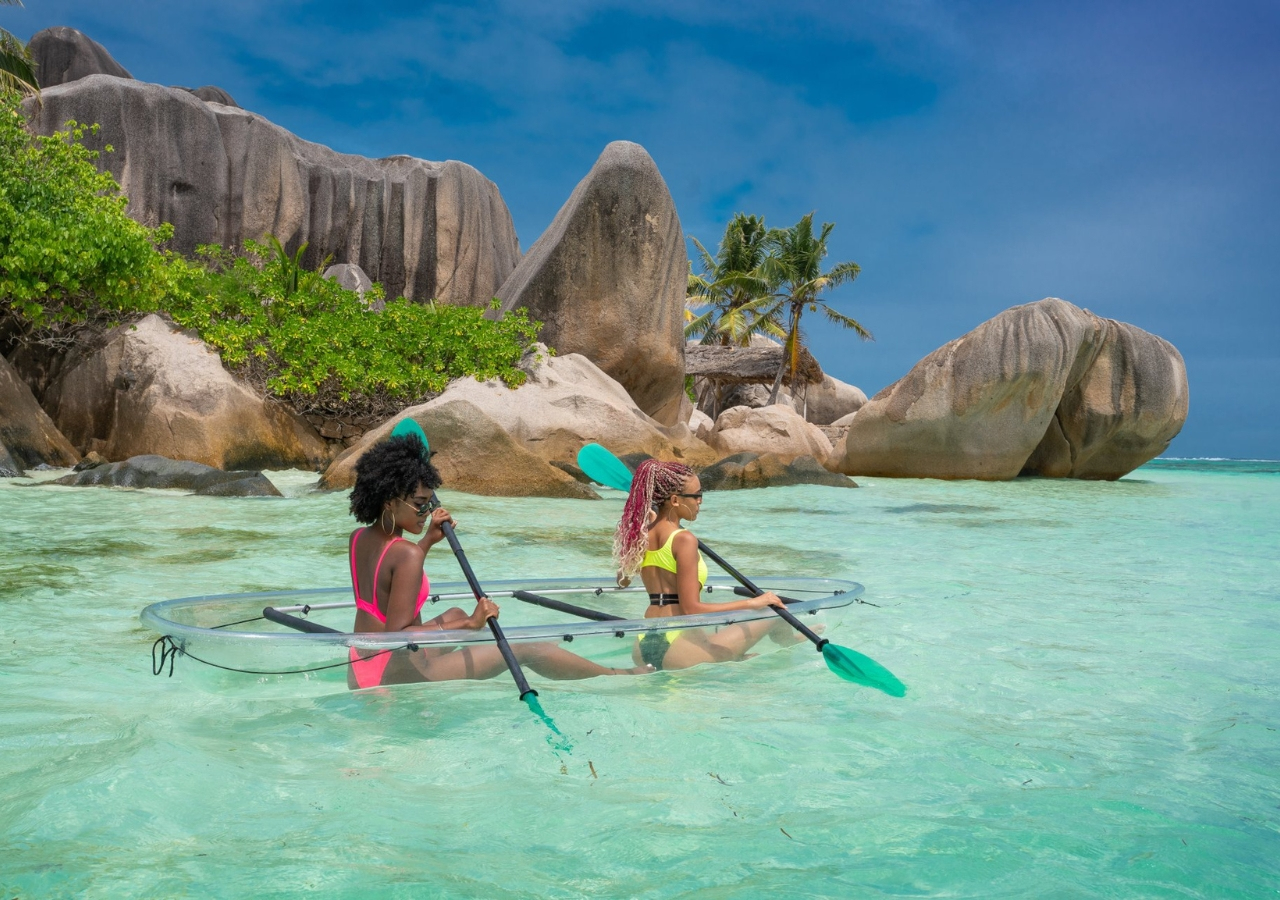 When will you choose to visit Seychelles?
Island-hopping options are numerous, depending on what you plan to see or do. The specialist Mahlatini team will tailor your preferred choice of hotels and islands into the most efficient itinerary, including all inter-island flight and ferry options. Of course, if your preference is simply to chill out in one luxury Seychelles resort for your entire stay, no problem; our Travel Experts will help guide you to the best choice.