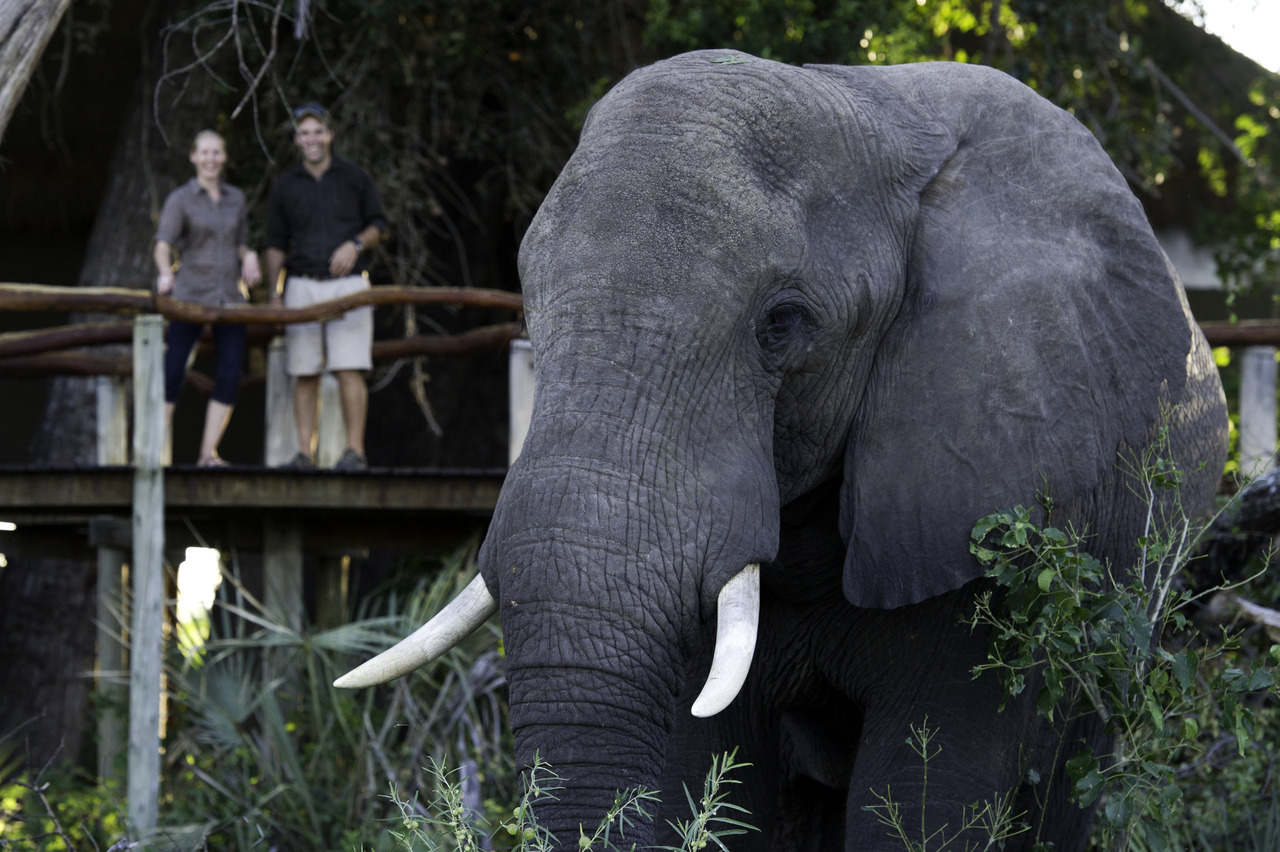 Botswana offers the most authentic and absolute best of Africa without the hordes of tourists. It offers a truly breath-taking and unforgettable experience of Africa that you'll remember for the rest of your life. When most people think about holidaying in Africa, they instantly think safaris, and while yes, a Big Game safari in Africa is an incredible experience, there is so much more that Botswana can offer active couples on their honeymoon.
Your honeymoon in Botswana can be everything you want it to be, and more; from private aircraft tours of wetland islands, tracking with Kalahari Bushmen to watching spectacular thunderstorms from the comfort of your private lodge in the middle of the African wilderness, it's impossible to top a holiday in Botswana. What better way to celebrate starting your new life with your partner?
We go off the beaten track to showcase some of the most unique and exciting activities for active couples honeymooning in Botswana.
An alternative to the traditional safari
The most likely trip for an active couple honeymooning in Africa is to go on a safari and really, why wouldn't you? A honeymoon safari should be that little bit more special, combining luxury and pure exuberance. A luxury safari in Botswana doesn't have to mean having to stay in built-up resorts and large safari lodges, we'd recommend something slightly more eclectic. Botswana's remote, eco-sensitive camps are a step above exclusive, with only a select few sharing the surrounding expansive wilderness, making them perfect for honeymooners. At one with nature you will become attuned to every sound and often enjoy unbelievable wildlife sightings from the comfort of your own room!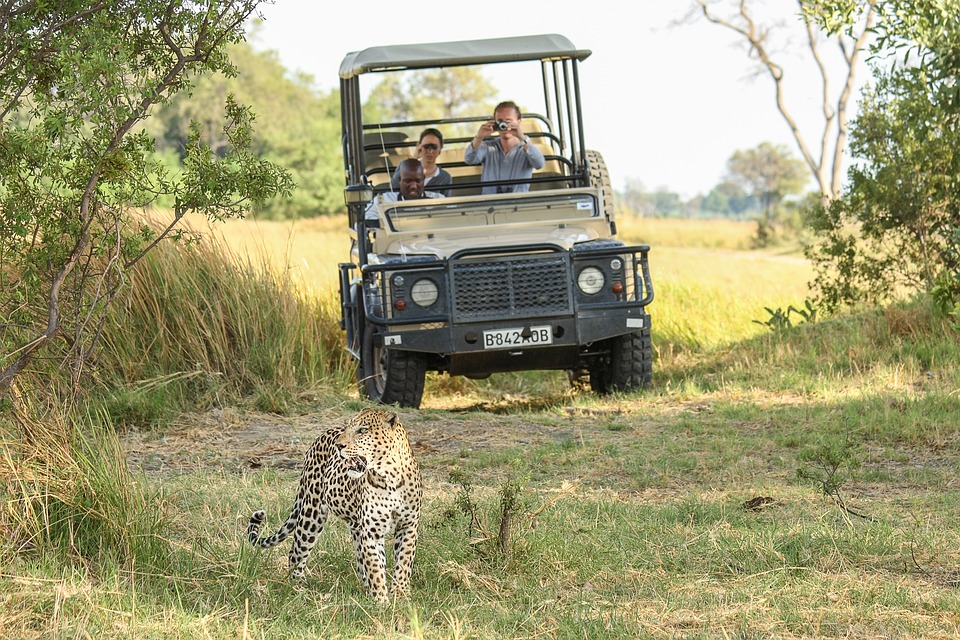 Staying at a variety of Botswana's sanctuaries allows honeymooners to enjoy the best of the active safari experience, including 4x4 game drives, water activities and walking safaris, whilst enjoying the breathtaking uniqueness that staying at sanctuaries can offer. That's what we would call an unforgettable honeymoon.
A mobile-camping safari
This is a no-brainer for adventurous honeymooners! Dinners under the stars, elephants walking through camp, salt pans. We've found that for our customers, the most comfortable way to go about a camping safari is to combine the rawness of road trekking with some home comforts, such as a designated driver, accompanied by a small convoy of camp staff who will set up camp and prepare your meals.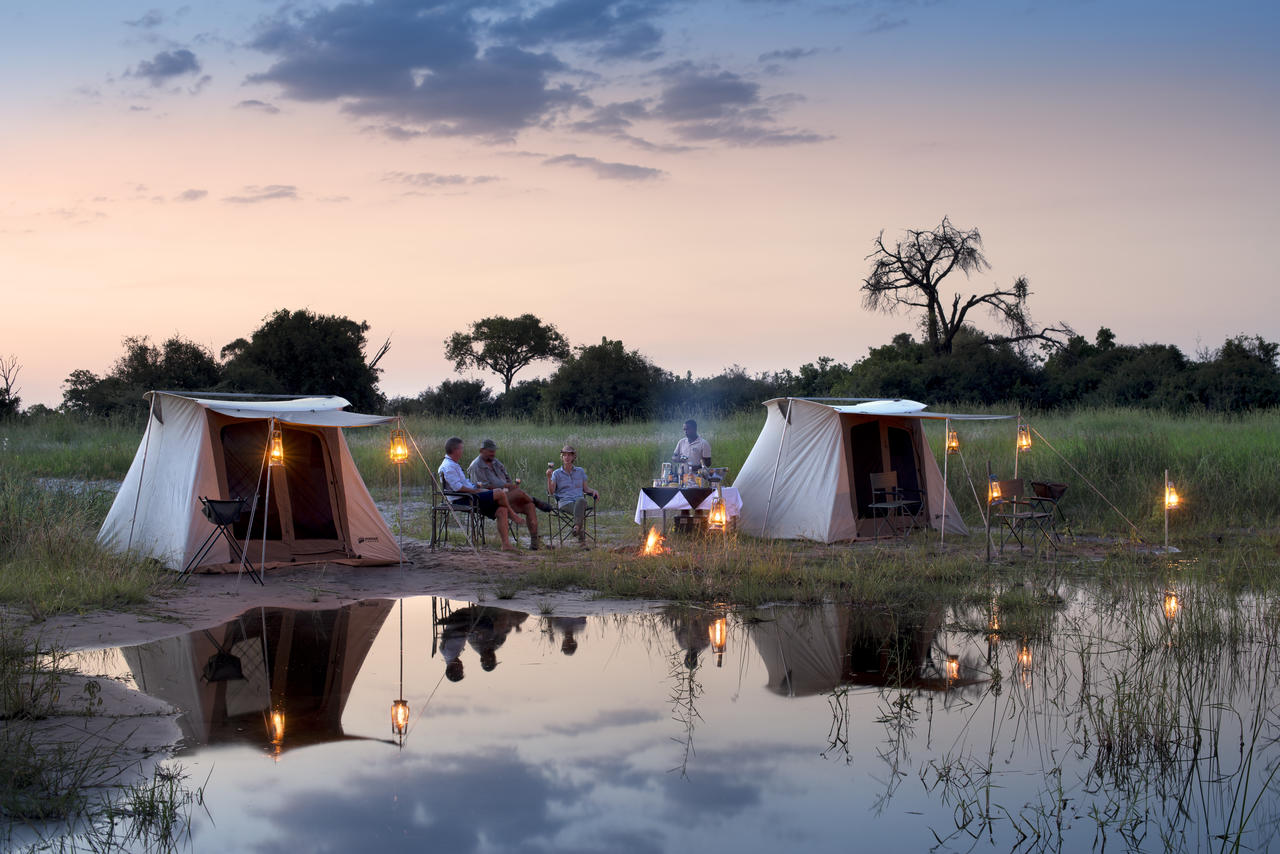 Botswana offers an abundance of areas to explore on a mobile camping safari. There is something magical about the atmosphere created by the soft, warm glow of a paraffin lantern, showering under the starry night sky, and the flicker and warmth of a campfire. In addition to daily game drives, a variety of activities are generally offered over the course of your itinerary. These may include walking trails, boat trips, night drives, scenic flights, canoe trips, cultural tours or other adventure activities, depending on your location.
The thrill of a mobile safari is not only in the destination, but the journey itself.
Canoeing the Okavango Delta
A trip to Botswana wouldn't be the same without a visit to the waterways and lagoons of the Okavango Delta. The Delta is a permanent source of water offering year-round sightings of the most spectacular wildlife including lions, cheetahs, leopards and hippos. The water channels are best explored by traditional Mokoro canoes, followed by a moonlit dinner at one of the nearby luxury camps.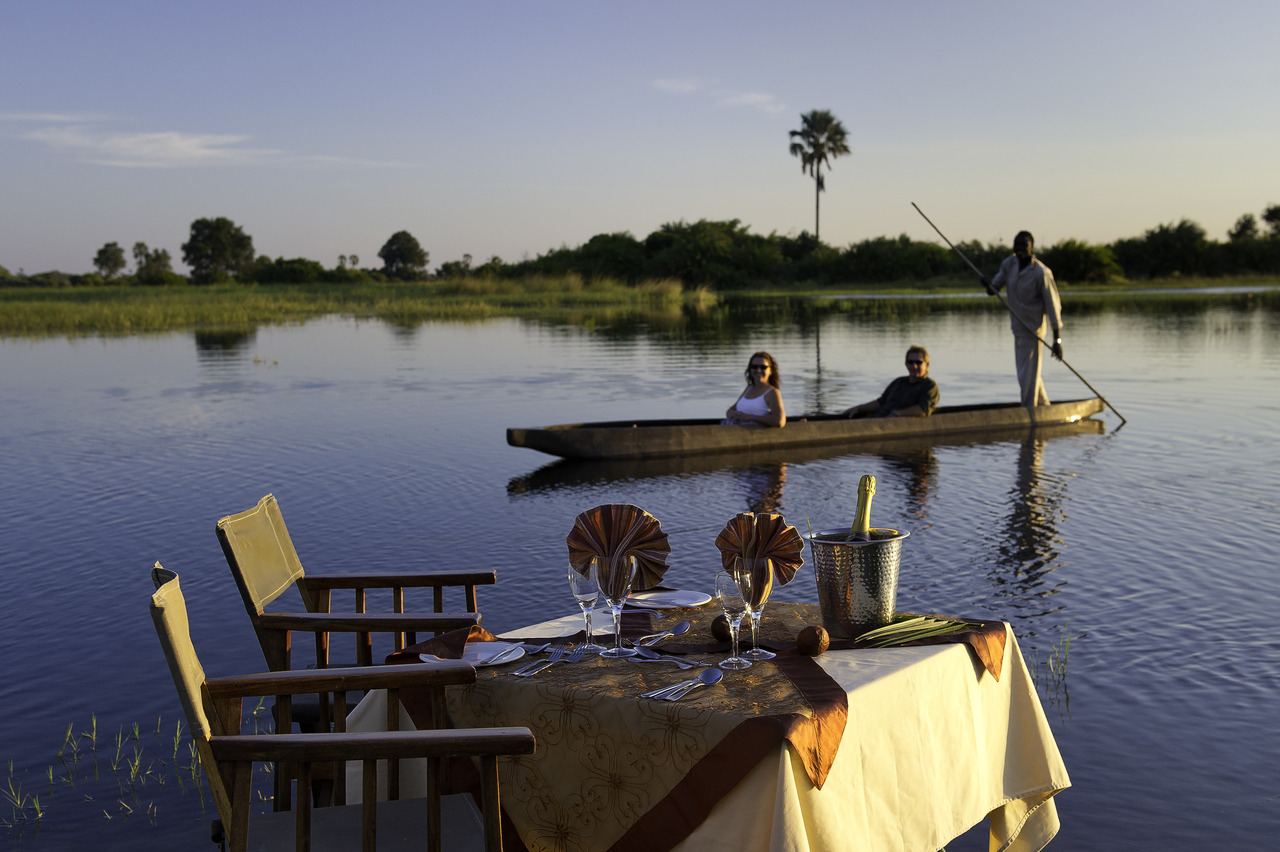 And something a little different...
Travel across Botswana's Makgadikgadi salt pans on 4-wheel drive quad bikes to Kubu Island, a granite extrusion covered with baobabs, one of Africa most beautiful desert habitats. An estimated 2.7 billion years old, the island is an odd break in an otherwise flat landscape of empty pans. Spend 2 nights sleeping under the stars and 2 days exploring the pans where you will have the chance to find flint, beads and glass used by ancient bushmen from years ago and, at certain times so the year, it is also possible to witness the colourful extravagance of 30,000 flamingo, calling at the pan when water is good.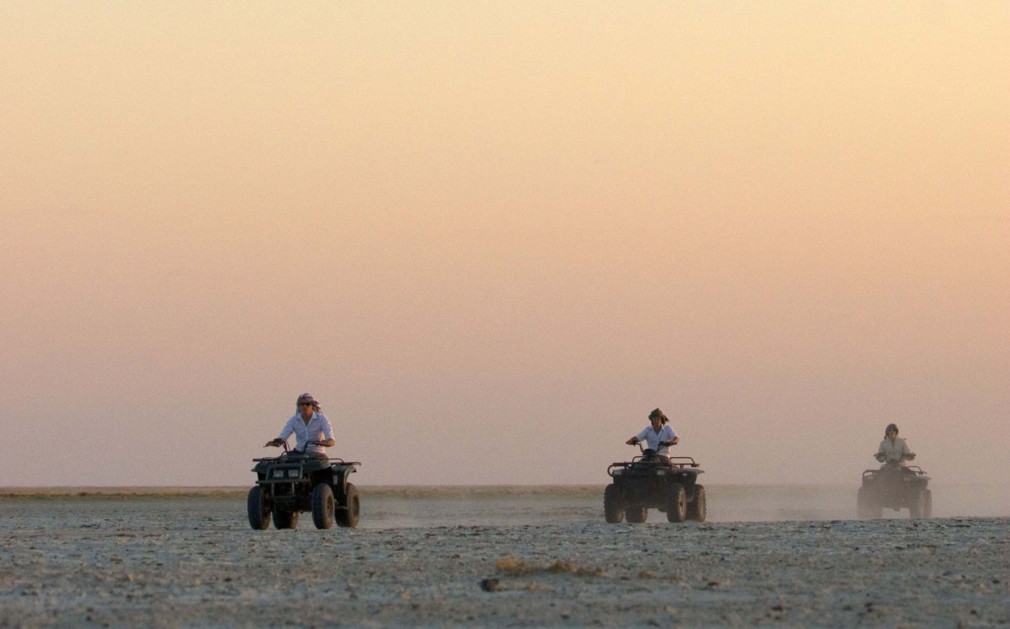 It is one of Africa's finest close-to-nature experiences. Follow this unique honeymoon by spending 3 nights in the luxurious Jack's Camp.
This really is just skimming the surface of what Botswana has to offer, our Botswana honeymoon itineraries will give you a much better idea of everything you could enjoy. Surely we have you convinced you that a honeymoon in Botswana is for you? Start planning today!