It might not be the first place you'd think of as a destination for the most romantic holiday of your life but lush and green Uganda is not to be underrated as a spot for honeymoon happiness. For those seeking a slightly more adventurous experience to share together the country delivers more than most, providing couples a totally unique escape; with out of this world scenery and wildlife that is abundant, ancient and beautiful. Spend time with the locals and uncover a deep set culture and history coupled with a warm and friendly nature that adds a soothing ambience to this ethereal country.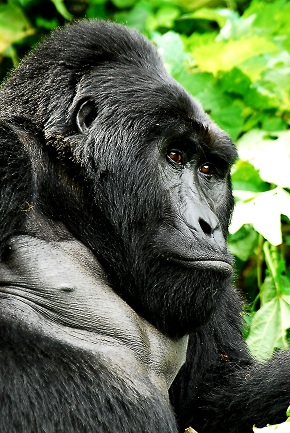 Talk to the gorillas with soothing belches to announce you are a peaceful visitor and mean them no harm. From observing the mighty silverbacks to the playful juveniles find yourself mesmerised by the gentle and expressive nature of these incredible creatures as you are caught up in what is surely the most exciting and poignant wildlife encounter that Africa has to offer.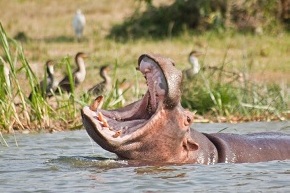 The adventure doesn't stop there; travel to Queen Elizabeth National Park to see the incredible tree climbing lions or enjoy a sunset cruise along the Kazinga Channel and watch as crocodiles and hippos peek up at you from the waters surface, while elephants walk the waters edge. Witness the spectacle of Murchison Falls and through a boat trip to Lake Albert try to catch a glimpse of the prehistoric shoebill stork. Uganda's birdlife is vast and acts as a haven for couples seeking an amazing birding experience. The rainforest of Kibale Forest National Park is home to our closest relatives; chimpanzees. Observe the complexities of their behaviour and the many similarities we share with them.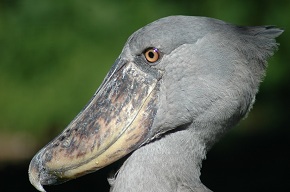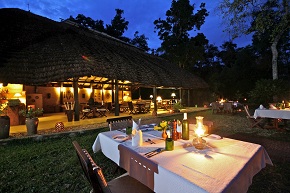 While the chance for romance might seem a distant notion with so much adventure going on around you the truth is quite the contrary. Uganda delivers an incredibly romantic experience by doing very little at all. You are surrounded by some of the most beautiful scenery and untamed wilderness Africa can offer and its free and wild beauty leaves Uganda a blank canvas on which to paint as many memories as you wish. Find further charm in the country's luxury lodges or more affordable options, wherever you choose to stay the Ugandan people are friendly and welcoming. Begin married life in the way you wish it to continue; filled with plenty of fun, excitement, emotion and passion. Turning your Uganda honeymoon into a Twin Centre adventure is also an option, when you combine the country with a beach break on Mauritius or the Seychelles or sunny Zanzibar. A world of honeymoon happiness and exploration is waiting for you to discover it.
Photos courtesy of:
Male gorilla picture by Akorn DMC
Murchison Falls picture by Paraa Safari Lodge