To mark the bicentenary of famous explorer David Livingstones birth Mahlatini have introduced a brand new itinerary to allow you to share in his many adventures and experiences. Livingstone explored Africa for the majority of his life and opened up its centre to the Western world. He was the first European to set eyes upon many of the continent's hidden secrets, making many significant discoveries including the world famous Victoria Falls. As you will be following in his footsteps, there is no better place to start your trip.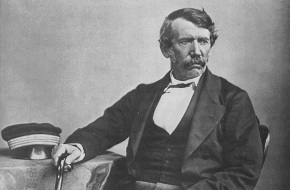 Your trip will start with your arrival at Livingstone Airport in Zambia, before receiving a smooth transfer to the aptly named Royal Livingstone Hotel for your two night stay. The hotel is just a short walk to the entrance of Victoria Falls and stretches along the banks of the Zambezi River. Its interior design reflects the elegance of days gone by using an African architectural style.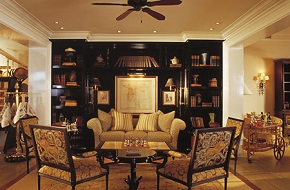 Livingstone discovered Victoria Falls in 1855 while paddling up the Zambezi in a dug-out canoe and first glimpsed them while standing on what is now known as Livingstone Island. Visiting this attraction is a definite must for those wishing to literally stand where Livingstone himself once stood and view the falls in all their glory.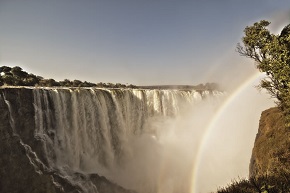 Known by locals as 'Mosi-oa-Tunya' (The Smoke that Thunders) Livingstone renamed the waterfall in honour of Queen Victoria. There are many activities in the area to keep you occupied from helicopter and microlight flights over the falls to white water rafting and bungee jumping. The Devils Pool at Livingstone Island is a particular highlight, allowing visitors to peer over the edge of the rushing falls.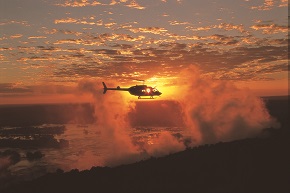 It is then time to fly by light aircraft to Mana Pools National Park in the heart of the Zambezi Valley to provide an even deeper Livingstone experience. You will overnight at Ruckomechi Camp and look out from your luxury room upon the rising mountains of Africas Great Rift Valley. Drink in the surrounding wildlife, including elephant and large predators such as lion by getting stuck into the exciting game drives on offer.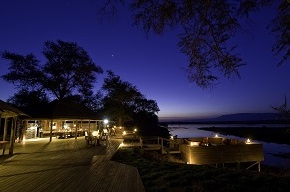 It is now time for a bit of adventure, the famous Mana Pools Canoe Trail. This will see you travelling along the Zambezi River for 3 nights, just as Livingstone once did, making numerous stop offs at mobile tented camps along the way. Rising early, before dawn, the calm waters of the Zambezi provide a quiet and peaceful aura to begin your daily paddle. With around 20 – 25 kilometres from camp to camp your days are broken up by breaks for lunch, walking safaris, well deserved rests and starlight dinners and drinks.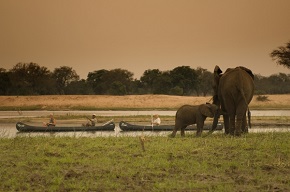 After a soothing break along the river, return to the comfort of Ruckomechi Camp where you can relax after your expedition. Discover further adventure with more game drives and find yourself at home in the wilderness that Livingstone called home for many years.
You can make this holiday a reality by booking with Mahlatini, tailoring your trip to your specific needs and ensuring your experience is as authentic as possible, allowing you to follow in the footsteps of Livingstone himself. See our In The Footsteps of Livingstone Itinerary for further details.