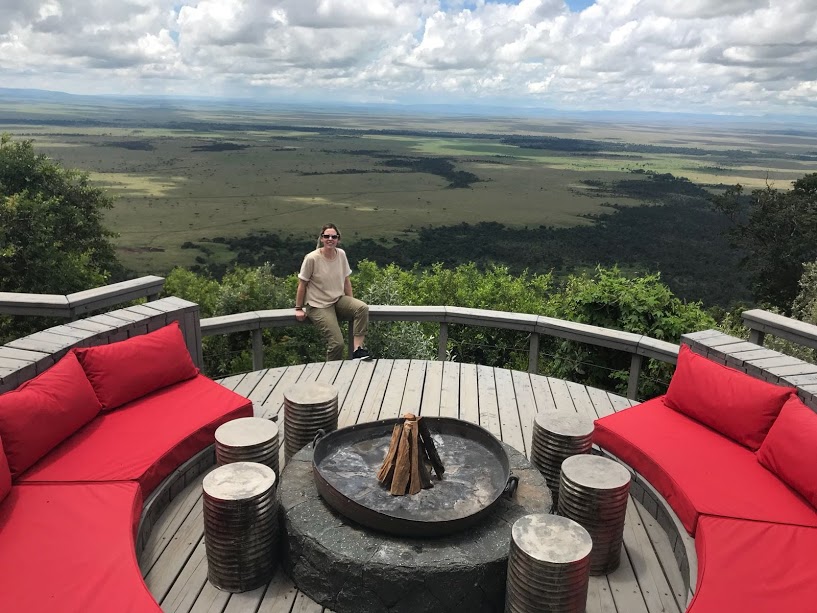 My African travels to date have all been in Southern African countries. Where better to kickstart my exploration of East Africa than in the most famous safari reserve in the world – the Maasai Mara?
My first night in Kenya was enjoyed at the 148 Guest House in Nairobi's quiet suburb of Langata, just down the road from the Giraffe sanctuary and Sheldrick Elephant Orphanage. A former artists residence, the most striking feature of this boutique hotel is the contemporary art adorning every wall, juxtaposed with African artefacts and antiques to create a homely but distinctive feel. As we were catching an early morning flight into the Mara our stay was all too brief. We even missed out on sharing the sumptuous breakfast with a Hollywood A-lister who was the only other resident that evening!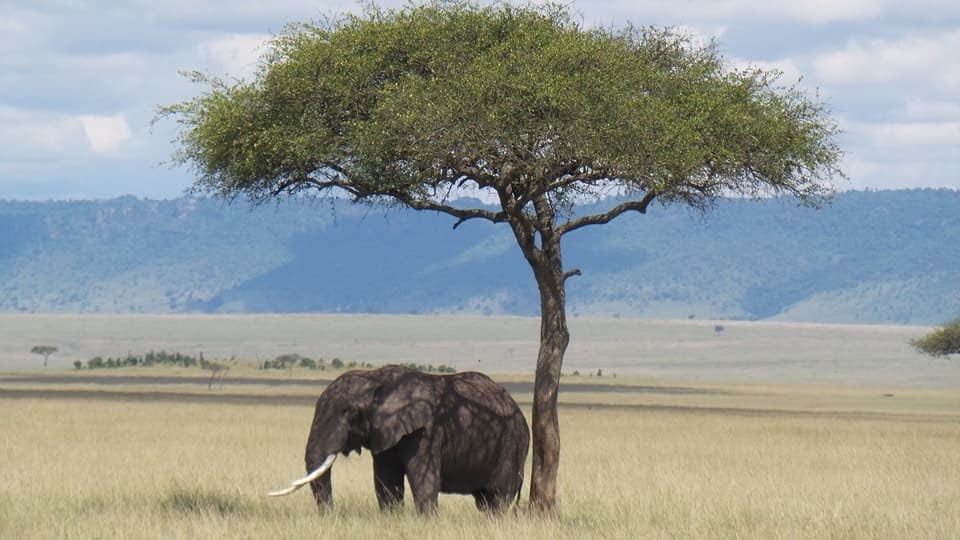 A short transfer by light aircraft across the Great Rift Valley enabled us to absorb the vastness of the Mara plains and start our safari from the air…giraffes and zebra greeted us on the private airstrip of Angama Mara – our home for next 3 nights. Angama is an owner-run safari lodge with a breath-taking situation perched 300 metres above the Mara with views that literally stretch for miles. The lodge is designed to perfection with every central guest area and tented suite availing of a magnificent 180 degree view – the setting for the most iconic scenes from the famous 'Out of Africa movie. The lodge has a contemporary and striking interior design; with the distinctive Maasai red and blue adopted throughout, and warm copper accents working alongside exposed brickwork, hardwood floors and more traditional African materials. This is no ordinary lodge – an infinity pool, equipped gym, a photographic studio, traditional beading room, a library and many other unique facilities mean you could easily spend your days perched high above the reserve, indulging in a rocking chair safari.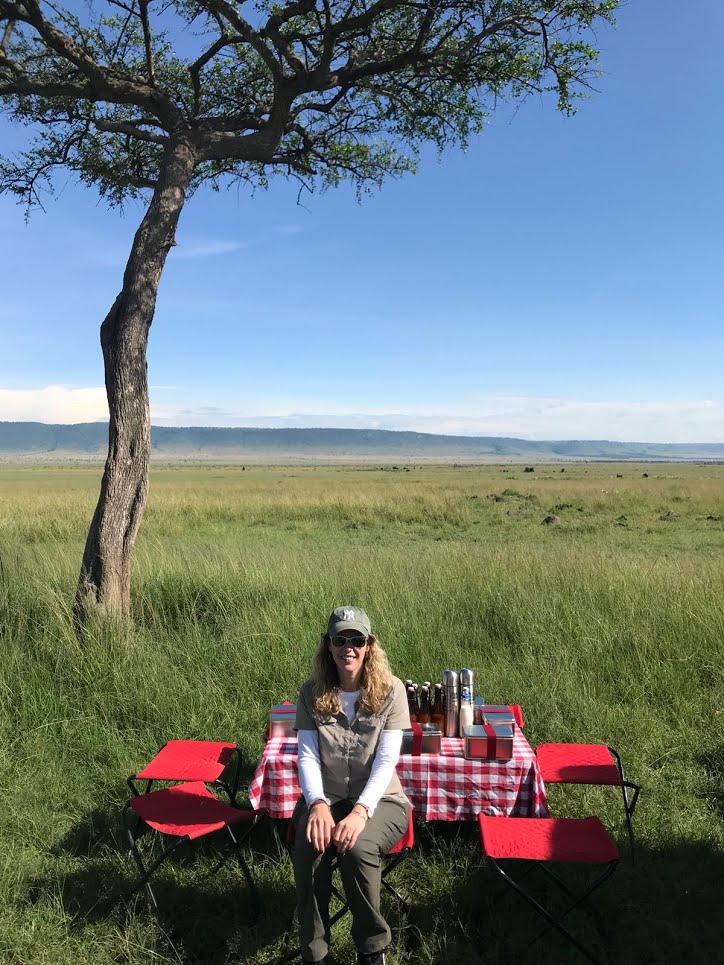 Thankfully, we dragged ourselves away from this luxurious haven and set out on our first game drive that evening. On previous safaris, the initial drive had helped me to orientate myself and ease into the experience with sightings of the most abundant animals. Not here – within two hours we had already ticked off 4 out of the Big 5 and enjoyed an up close and personal encounter with a pride of lions. Our guide Wilson had a tough act to follow the next day but my goodness….how he delivered! It was Friday 13th but it certainly proved to be a lucky one as we were treated to the most spectacular diversity of sightings, including the rare Black Rhino; a glorious bush breakfast under an Acacia tree;…and not one, but two kills from the same vantage point.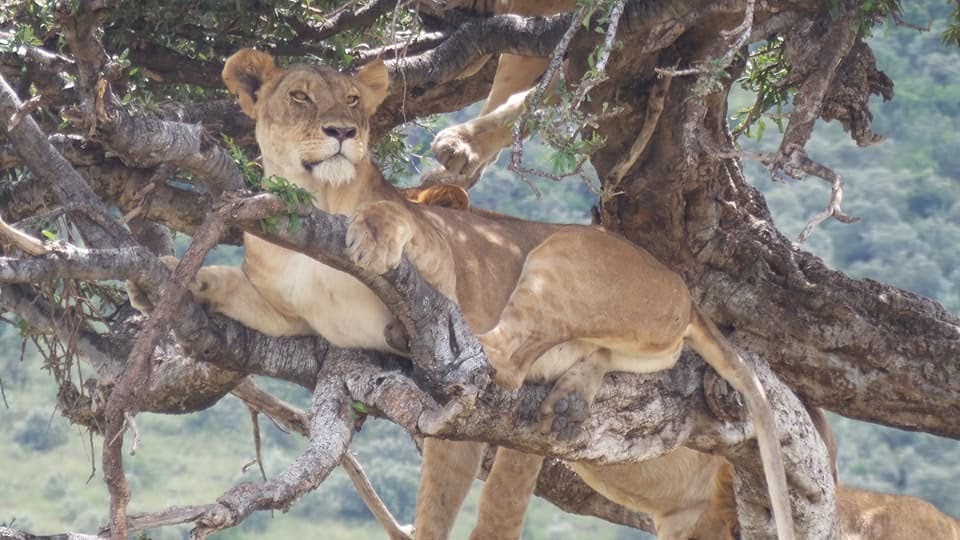 I was totally mesmerised watching a cheetah and her two cubs encircle and take down a Reedbok, that I had been unaware that directly behind our jeep a pack of hyenas was preying on a baby buffalo, born just hours earlier. Id never been certain I wanted to witness a live kill but the reality was so absorbing, and my overriding emotion (once the adrenaline died down), was of how privileged I was to see the natural circle of life played out in front of me. A truly momentous day that still had more to offer – after 7 thrilling hours we were nearly back at camp when Wilson took a sudden detour and treated us to the most memorable sight of all…a pride of 16 lions lazing under and up a tree, practising their own feline form of yoga and zen. A wonderful spectacle that I will cherish forever; and one enjoyed in splendid isolation, with no other game vehicles in sight.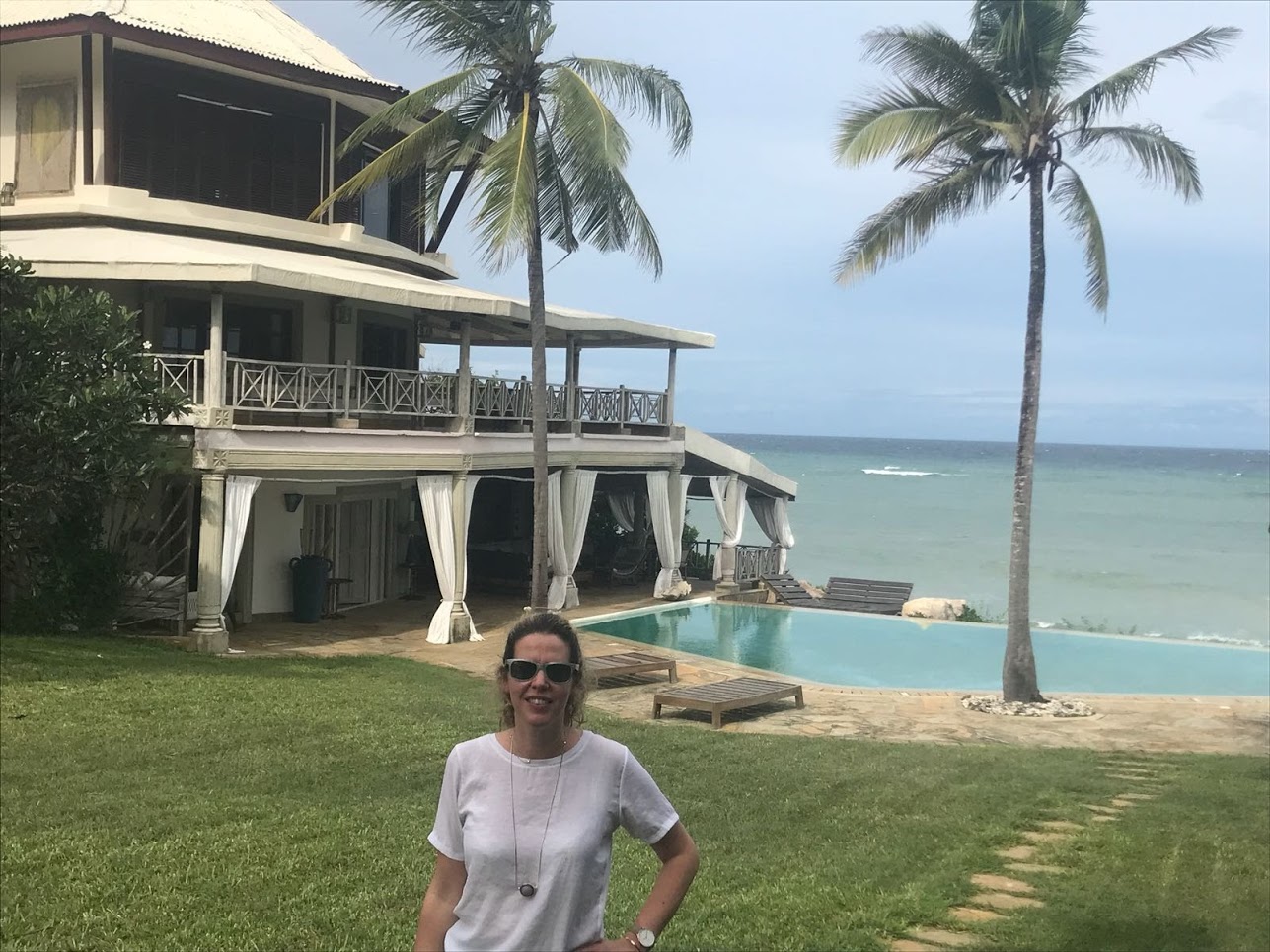 After an action-packed stay at Angama Mara, I was ready for some full-on R&R and my last destination at Diani Beach on the Kenyan Coast proved to be the perfect antidote to the exhilarating safari experience. A short flight takes you directly to Ukunda Airport and from there, a 5 minute drive led us to the opulent and secluded Alfajiri Villas. Again on arrival, I was immediately struck by the stunning view – this time, overlooking the sumptuous guest lounge, pool area and gardens directly onto the Indian Ocean with its azure waters and a powder white beach. A total contrast from the amazing view of the Mara Plains that Id left behind not more than 2 hours earlier. My heart rate and pace instantly dropped and it was so easy to slip into the utterly relaxed vibe that makes you want to stay at Alfajiri forever; especially with the attentive butlers on hand who make you feel truly special. Did I forget to mention that each villa has its own outdoor spa pagoda where I was treated to a daily full body massage?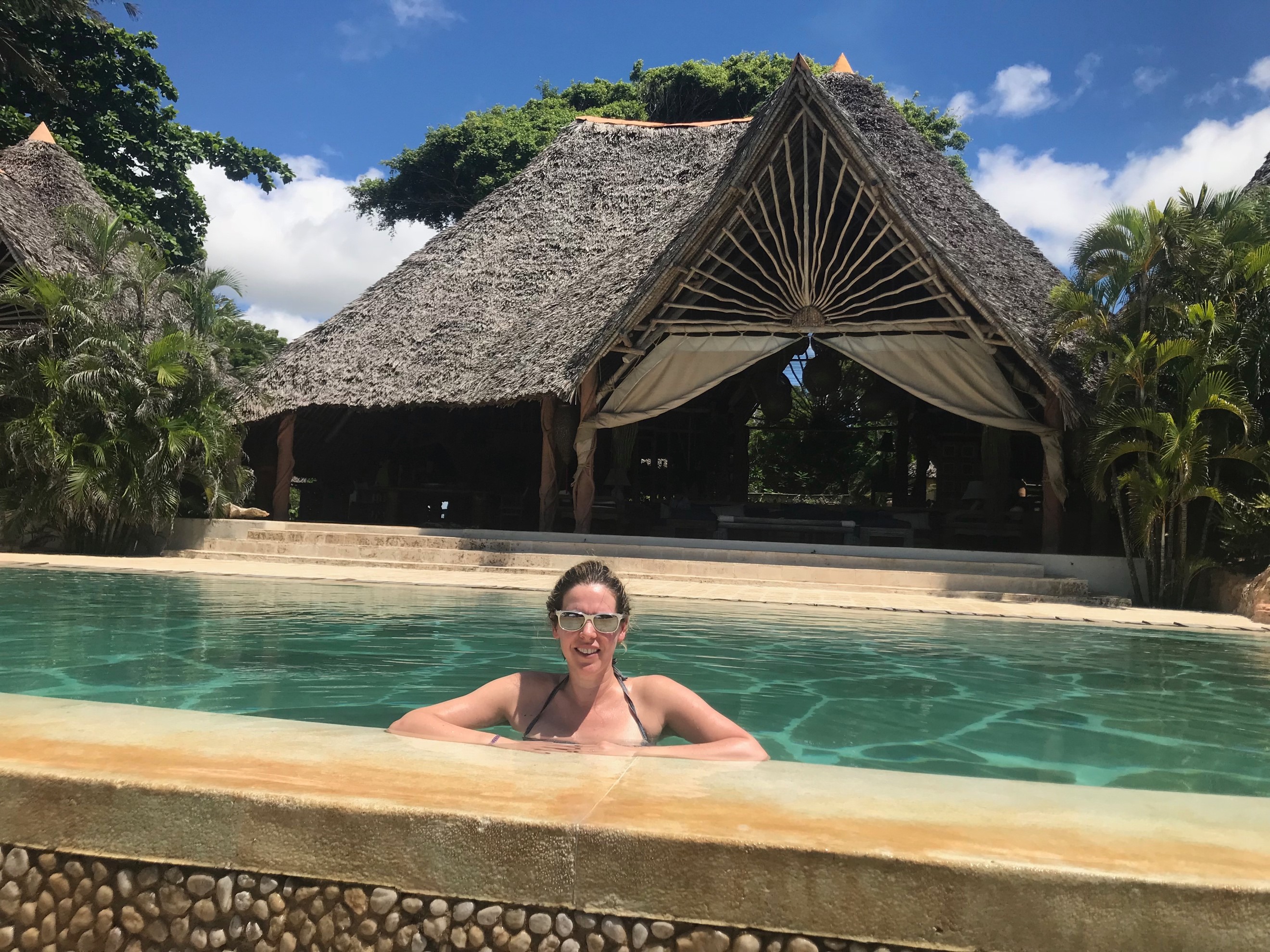 The highlight during my stay at Alfajiri was undoubtedly the food – Im a huge seafood lover and Merika, one of the Italian owners, discussed the menu each morning and literally briefed the fishermen to bring our preferred catch of the day. I certainly indulged my gourmet passion with the freshest crab, prawns and lobster I have ever tasted.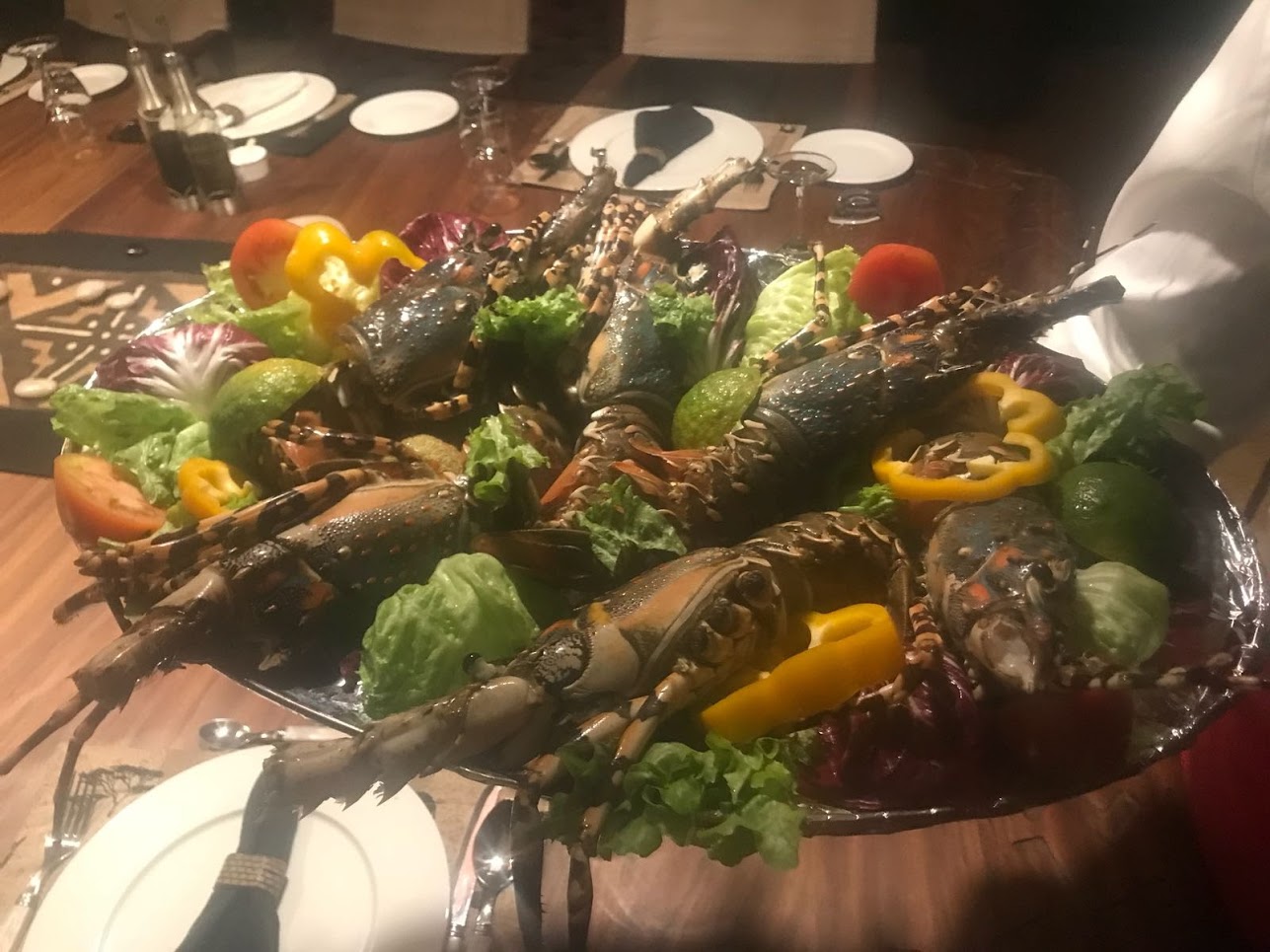 A mixture of lethargy and windy conditions prevented us partaking in the most popular activities at Diani – snorkelling, jet skis, diving and kite-surfing – but the flip side is that gives me plenty of reasons to return and rekindle the lifetime memories made in magical Kenya.