Mozambique's raw, wild beauty and white coastline offers the ultimate castaway experience. With seemingly undiscovered beaches, tropical archipelagos strung together by endless turquoise waters, a melting pot of cultures and delicious cuisine and protected marine and wildlife reserves - Mozambique is one of the best remote, tropical paradise destinations on offer!
Mozambique Beaches
Mozambique is still relatively undiscovered and often you're the only one splashing in the waves or leaving footprints in the sand. If you're looking for a remote and authentic beach resort in Africa, Mozambique is an ideal location. With over 2500km of soft white beaches, swaying palms and clear blue waters, it is truly a remote, tropical paradise. We've picked our top best beach resorts in Mozambique:

andBeyond Benguerra Island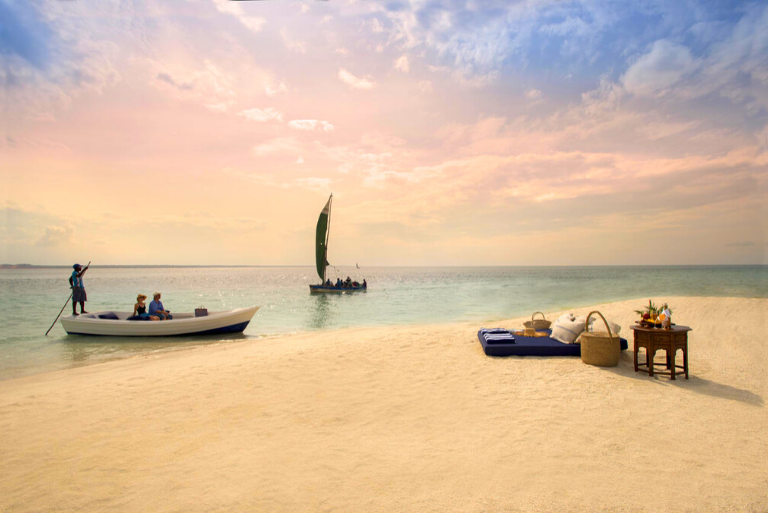 Benguerra Island is an exquisite piece of paradise in the middle of the Indian Ocean where time stands still and legends come to life. It's small and intimate and offers genuine hospitality, personalised service and an intimate knowledge of the natural environment. It has a rich East African/Arabic atmosphere, felt in both the décor and the unique, delectable food. With the perfect balance it has struck between low-key, rustic and opulent indulgence, it's no question why!
Activities on offer: Private castaway picnic, sunset dhow cruise, scuba diving, swimming with horses, snorkelling, sea kayaking and stand-up paddle boarding. At an additional charge, guests can experience deep sea fishing or saltwater fly fishing, catamaran cruises or a scenic helicopter flight.

White Pearl Resort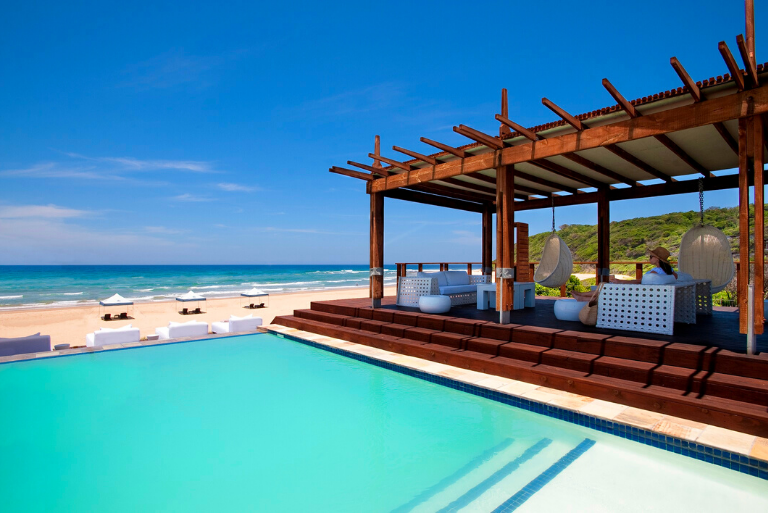 Nestled in a sheltered bay on Mozambique's Lagoon Coast, White Pearl takes advantage its beautiful setting while protecting their fragile eco-systems. White Pearl is a beautifully authentic beach resort that offers exceptional accommodation, service and cuisine along with some of the finest diving and snorkelling in Mozambique. A perfect castaway style eco-honeymoon destination.
Activities on offer: beach picnic, snorkelling, stand-up paddle boarding, kayaking and shoreline fishing. At an additional charge, guests can experience an ocean safari, whale watching (Jul-Nov), turtle nesting walks (Nov-Feb), guided lake walk with sun-downers and pinnacle reef scuba diving.

Mozambique Scuba Diving
Mozambique has some of the most pristine dive sites in the world. Divers will fall in love with the silence and colour of Mozambique's underwater habitats. Visibility is generally over 20 meters and the water temperatures are usually 25°C to 30°C, making it a paradise for even the most experienced diver. We've picked our favourite scuba diving spots in Mozambique:

Bazaruto Archipelago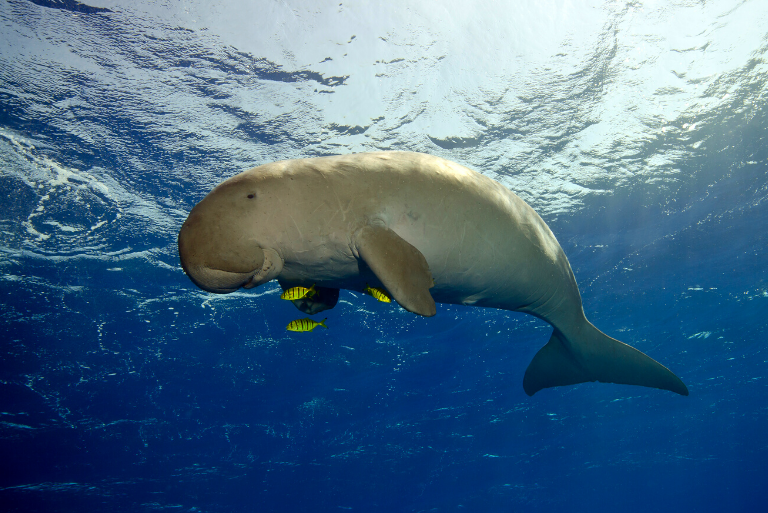 Known as the 'Pearl of the Indian Ocean', the main islands of the Bazaruto Archipelago are Bazaruto, Benguerra and Margaruque. The vast majority of the archipelago is designated a marine national park; home to vibrant coral reefs and the largest population of dugong in East Africa. There is also the chance to spot dolphins and whales along with over 2000 species of fish, including marlin and sailfish. Diving is the gateway to this underwater world, with the archipelago credited as possessing some of the best dive spots in the world.
Quirimbas Archipelago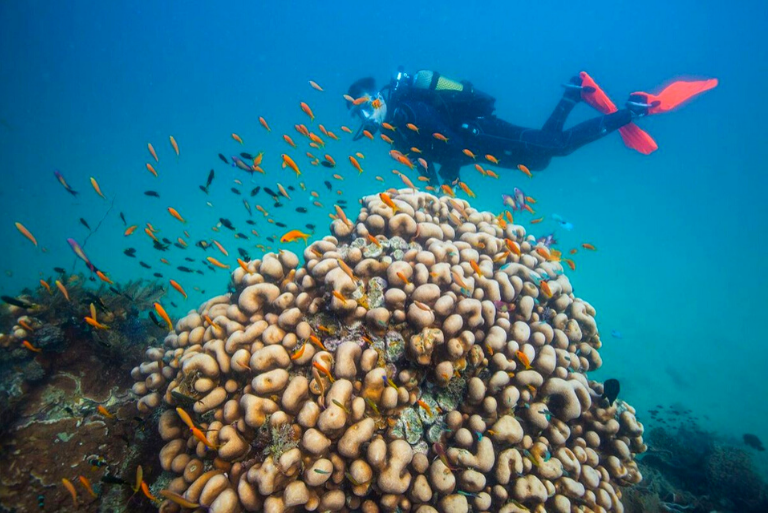 An isolated stretch of beautiful islands, the Quirimbas Archipelago is Mozambique's premier beach destination. Divers can take in an array of colourful fish species and the magnificent beauty of the island's coral reefs. The islands of Quilaluia, Rongui and Vamizi are perhaps the premier dive spots that enthusiasts will get the most out of.
Inhambane And Barra Peninsula - Tofo & Bara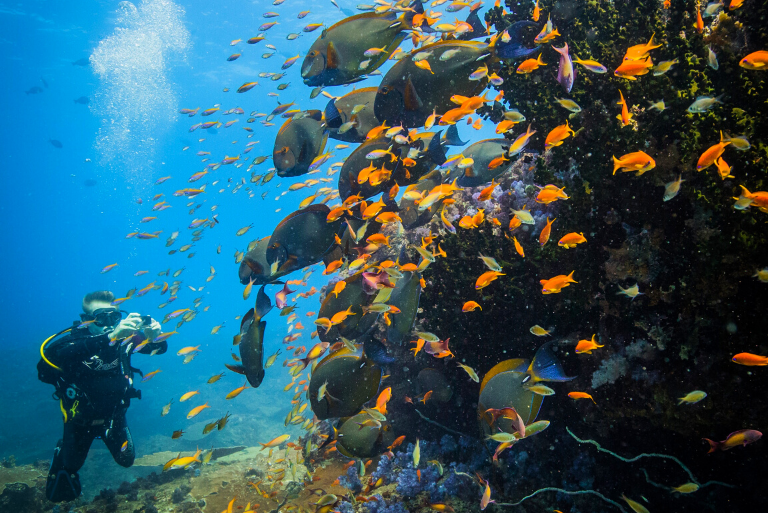 Once a buzzing trade port the sleepy metropolis of Inhambane now acts as an excellent base from which to explore the nearby beaches of Barra and Tofo. The coastline is best known for its large numbers of manta rays, which can be seen by divers throughout the year, and, during the summer months, whale sharks are present. Clownfish reef, located in Tofo Bay is a flat reef with plenty of coral and small tropical fish - a perfect scuba diving spot for beginners.
Ponta Mamoli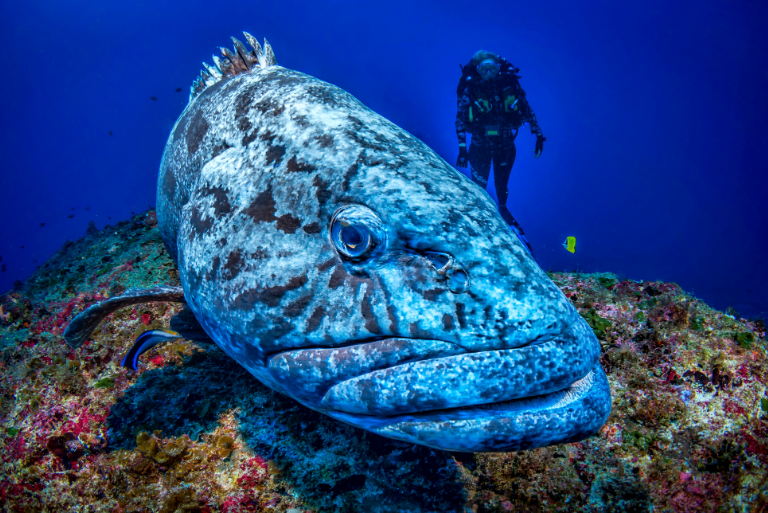 Situated in Ponta Mamoli is one of our favourite resorts in Mozambique, White Pearl, which offers unique diving experiences at one of the world's top pinnacle reefs. If you are looking for an exclusive dive with no one else about, Ponta Mamoli is the ideal location.
Mozambique Wildlife
The coral reefs and secluded islands scattered among Mozambique's Indian Ocean coastline form the largest marine protection area in Africa. Here it offers refuge to diverse shoals of fish, as well as whale sharks, sea turtles, manta rays and the elusive dugong. Whale sharks and mantra rays can be found all year round, and humpback whales can be spotted in the Bazaruto and Quirimbas Archipelagos between July and October, or in the open waters between October and December.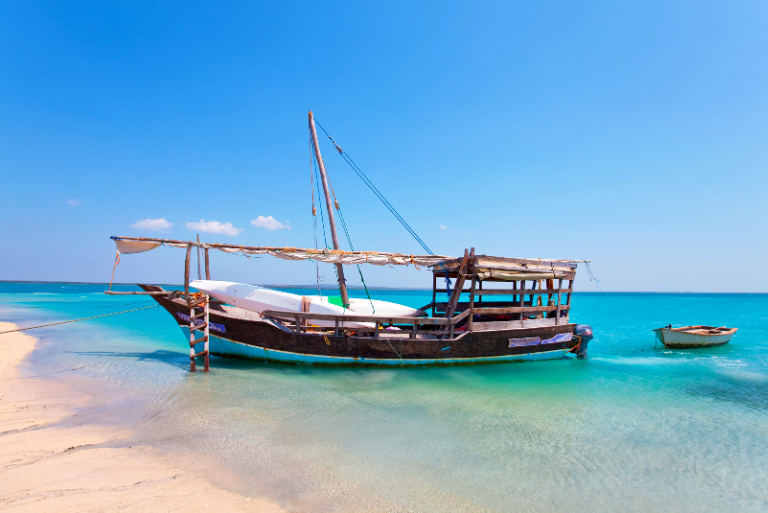 Marine safaris in Mozambique
There are plenty of options to explore Mozambique's waters and experience breathtaking marine life. Here are just a few:
Traditional Dhow - sail from island to island on a traditional Arabian boat while spotting dolphins and whales.
Snorkel - for non-divers, Mozambique has excellent snorkelling opportunities with an abundance of brightly-coloured fish as well as sea turtles and manta rays.
Sea kayak - kayak through the warm, turquoise blue waters of Mozambique and feel the calm sweep over you.
Scuba diving - there's a wide variety of dive sites waiting to be explored in Mozambique and most are suitable for divers of all levels.