As we all know your honeymoon is one of the most important holidays you will ever have. In days gone by, most newlyweds were happy with a bit of sun, a good beach and a nice hotel. These days as people marry later in their lives this often means that the couple have more disposal income at hand and may have already done a substantial amount of travelling before they get married.
Increasingly the travel industry is finding that honeymooners are after something unique. While tropical island beaches still come up as a number one choice for honeymoons, holidays with more adventure are now a lot more sought after. Couples are asking for the type of experience that is "once in a lifetime" that no one they know has done before, something that they are share together and have lasting memories of. Safari holidays in Africa can offer all of these things and as much romance you can muster. They can also offer the best of both worlds if you do want to combine your adventure with the more traditional beach holiday.
African Travel Specialists Mahlatini has compiled a list of their Top 10 memorable activities for a honeymoon in Africa.
1. Gorilla Tracking in Uganda or Rwanda – This is the ultimate in adventure and involves a day of tracking the endangered mountain gorillas of Uganda or Rwanda.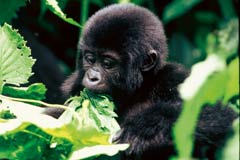 2. Swimming in Devils Pool off the Victoria Falls - a small lagoon enclosed by rocks where, in the dry season, you can swim and even climb up on the very lip looking down at the crashing waters below!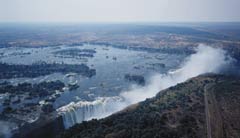 3. A Hot Air Balloon Safari in Kenya or Tanzania – When people think of Africa this is one of the quintessential images – balloons floating over the vast plains of the Masai Mara and Serengeti.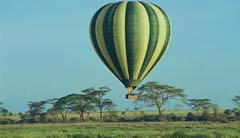 4. Shark Cage Diving in South Africa – This extremely popular activity, which takes place off the Cape coast, allows you to get within touching distance of Great White Sharks!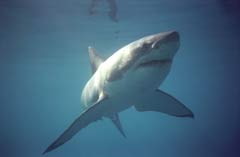 5. A Walking Safari in Zambia – while a safari in a game
drive vehicle is exciting enough, for those wanting to get really close up and personal to the wildlife of Africa we recommend you try a walking safari which can be done across Africa but most recommended in Zambia.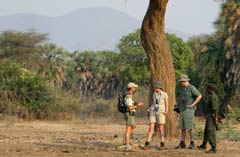 6. A Mokoro Trail in Botswana – these traditional dugout canoes have been used for centuries by the local fishermen. Imagine spending 3 days gliding through the crystal clear waters of the Okavango Delta in search of wildlife and spending your evenings camping on the islands.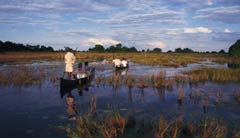 7. Climbing Kilimanjaro in Tanzania – for the really adventurous why not spend your honeymoon climbing Africa's highest mountain. It will take you up to 8 days but image the sense of achievement of reaching the summit!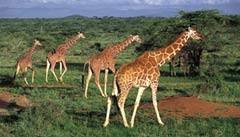 8. Surfing Sand Dunes in Namibia – The Namib desert houses some of the largest sand dunes on the planet. There is no better way to experience these wonders than to zoom down them head first on a sand board.
9. Diving with Whale Sharks in Mozambique – the unspoilt coral reefs and crystal clear waters of Mozambique are just waiting to be explored in the hope of finding these gentle giants and a host of other marine species including manta rays.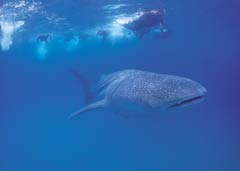 10. White Water Rafting down the Zambezi River in Zimbabwe - Acclaimed as the wildest one-day whitewater run in the World, the Zambezi River is also recognized by rafting and kayaking enthusiasts as one of the top ten paddling rivers on the planet!
Is your budget holding you back from the adventure of a lifetime? Why not consider a honey money scheme where you can ask your friends and family to pay towards your honeymoon or various activities as a wedding present.