It is often said that a safari is a 'spiritual experience – something our busy lives require to remind us of why we exist. This feeling normally comes upon you at some point on your safari and when it does, you will know that you have been bitten by the Africa bug and will have to return! If you havent been on a safari before, hopefully the below list, compiled by the staff at Mahlatini will give you a small indication of exactly what you will experience and why it is so exhilarating. The photos have also been shared by Mahlatini staff members and some of their guests. 1. The feeling of intense heat as you step off the plane, and the knowledge that very soon you will be escaping the rat race, turning off your phone and indulging in the open spaces of this vast continent.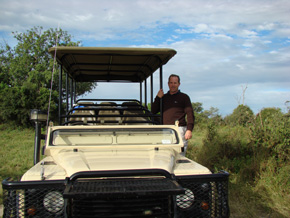 2. On completion of a 'civilised afternoon tea, the excitement of stepping aboard the safari vehicle for your afternoon game drive. The feeling of exhilaration as you desperately grab onto your binoculars or camera for that first animal sighting. 3. Toasting the incredible African sunset with 'sundowners. Those magical words 'Gin and Tonic Madam / Sir? uttered by your driver. Now the holiday has really started!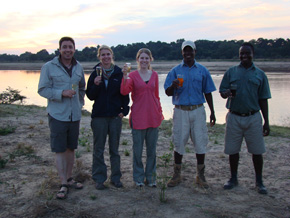 4. Hearing the inevitable 'whoop whoop of the hyena and turning on the spotlights after dark, anticipating the other nocturnal animals making an appearance. Hoping that tonight is the night to catch a big cat on the hunt. 5. Eating dinner under the stars and sharing campfire stories. 6. Falling asleep to soundtrack of the African bush – most certainly crickets; depending on your area, grunting hippos; hopefully roaring lions or wailing jackals and if you listen very carefully, the sounds of bush babies, nightjars and owls.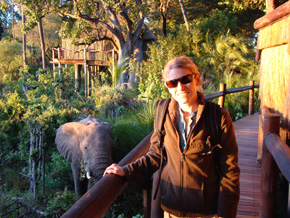 7. Being woken up by the sounds of Africa, perhaps a fish eagle or a few hadedas. As the dawn breaks, you grab your much needed cup of coffee and jump into the vehicle in anticipation of the sunrise. Your awe as the morning light casts its shadows on the bush. Another beautiful day in Africa is about to begin! 8. Spending the heat of the day lounging by the pool or under a shady tree, book in hand. Who knows what animals visitors may catch your eye as they wonder past. Now THIS is the life!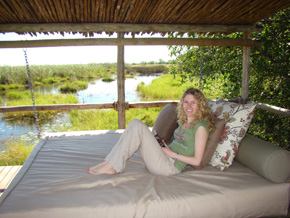 9. Blocking out the noise and turmoil of modern society by joining a walking safari. Simply the best way to re-connect with the sounds of nature and hear the beating of your heart. 10. Getting an entirely different perspective of the game and surrounding scenery from the boat or canoe in one of Africas vast rivers (where available). Aah pure relaxation!