Gorilla trekking in Africa is up there as one of our top bucket-list experiences. Gorillas exhibit human-like emotions, including laughter and sadness, and are skilled at crafting tools to navigate their forest homes. With a genetic similarity of 98.3%, they are our closest relatives after chimpanzees and bonobos!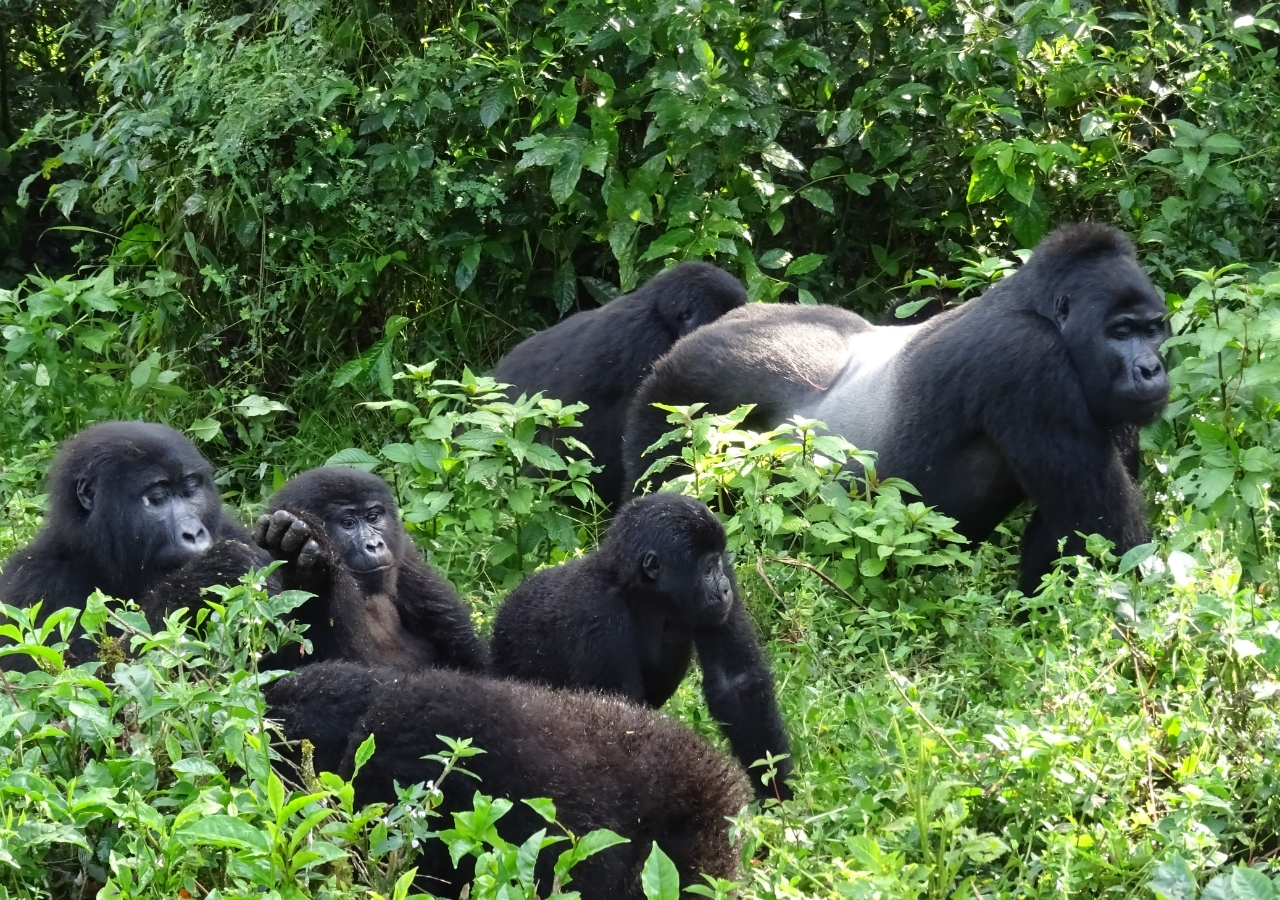 In this blog post, we will guide you through the best places to see gorillas in Africa, specifically Rwanda, Uganda and Congo, and highlight some of the best lodges to stay at.
1. Bwindi Impenetrable National Park, Uganda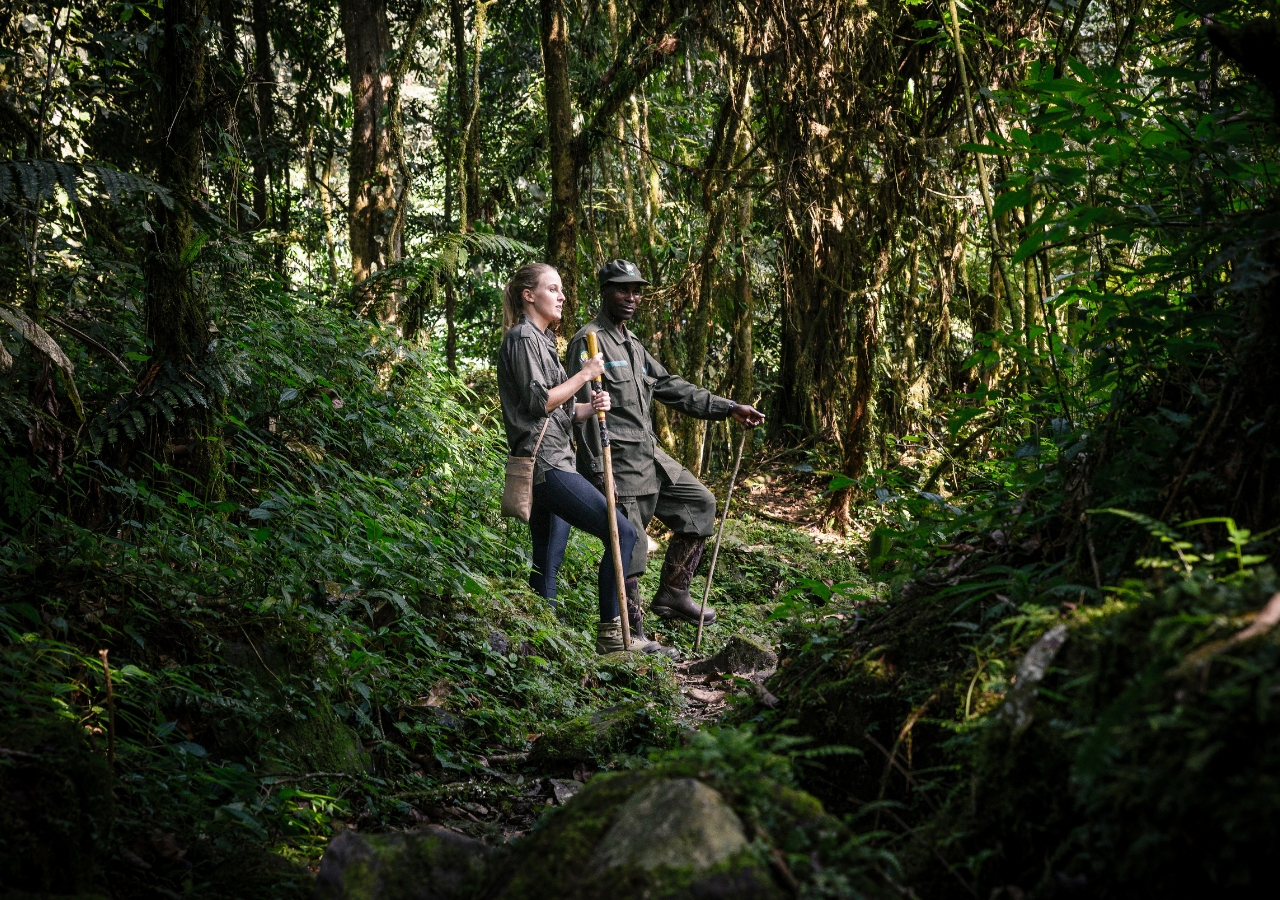 A true rainforest adventure. Bwindi Impenetrable Forest in Uganda is teeming with captivating wildlife and rare flora. In fact, the rich biodiversity found in this lush jungle is regarded as one of the best in Africa.
This UNESCO World Heritage Site is home to roughly half of the world's mountain gorilla population, providing an incredible opportunity for encounters with these gentle giants. The dense tropical rainforest and mist-shrouded mountains create a mystical atmosphere during your gorilla trek.

Where to stay in Bwindi Impenetrable National Park: Sanctuary Gorilla Forest Camp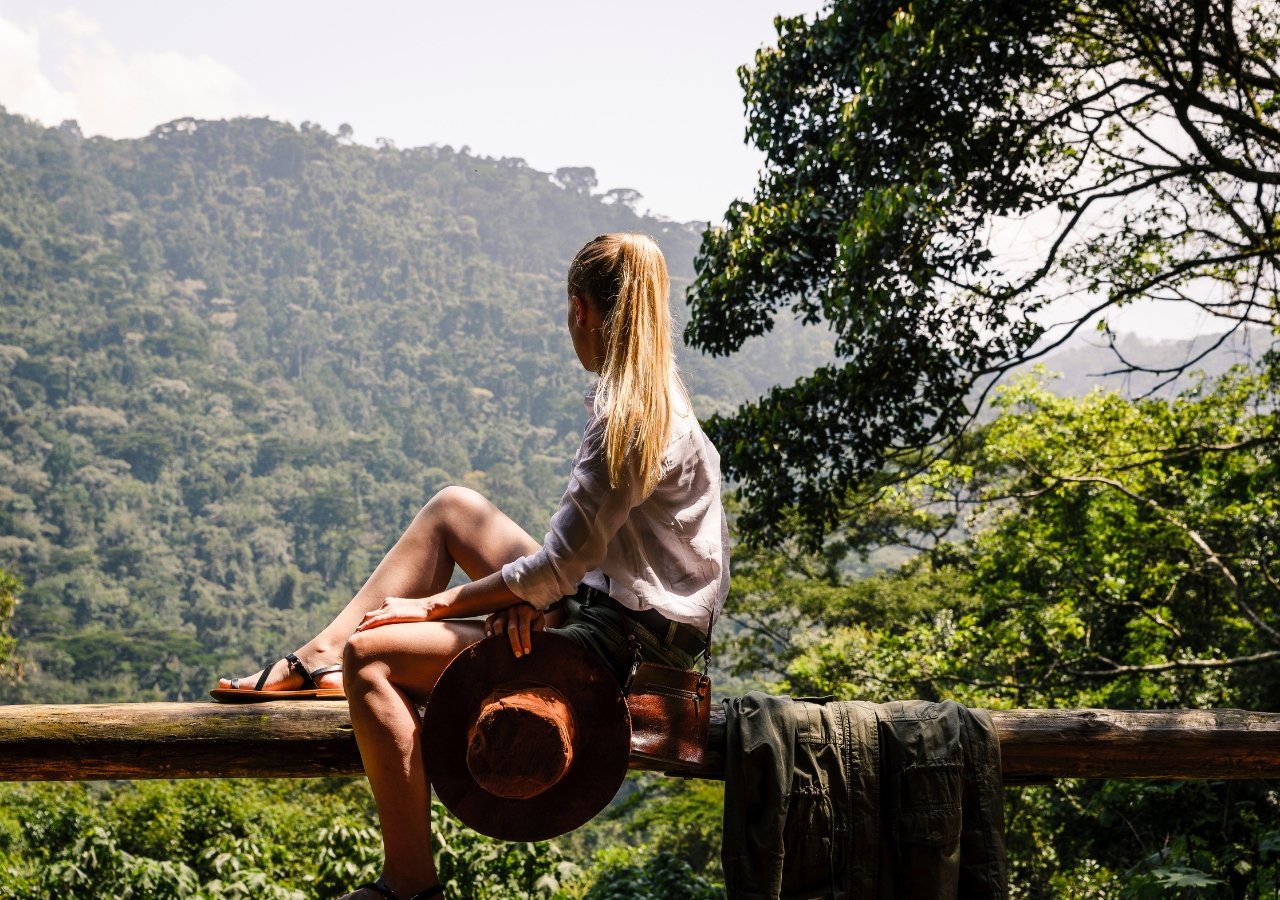 Sanctuary Gorilla Forest Camp is ideally located close to the starting point for the gorilla trekking experience. This 10-tent camp is one of the most remote and atmospheric in Africa - certainly the most luxurious choice on offer in the park. Due to its unique location, it's not unusual for gorilla families to visit the camp itself.
Insider tip: "The lodge offers specially customised sedan chairs with support and harness which allow less able guests to be carried into the rainforest to track the gorillas in their natural habitat."
2. Volcanoes National Park, Rwanda
Located in the Virunga Mountains, Volcanoes National Park in Rwanda is a prime destination for gorilla trekking. The trek through the lush forest is an awe-inspiring experience.
What makes Volcanoes National Park even more special is its historical connection to pioneering primatologist Dian Fossey, renowned for her groundbreaking work with gorillas. This park served as her base and was the very setting for her famous book, Gorillas in the Mist. Here, you also have the opportunity to pay your respects at Fossey's grave.
"In the heart of Central Africa, so high up that you shiver more than you sweat, are great, old volcanoes towering up almost 15,000 feet, and nearly covered with rich, green rainforest - the Virungas." - Dian Fossey

Where to stay in Volcanoes National Park, Rwanda: Bisate Lodge

Inspired by the King's Palace at Butare, Bisate Lodge features six sumptuous en-suite rooms in the shape of thatched pods. These rooms are comfortable and luxurious with exquisite views but also retain environmental principles as well as reflect the culture of surrounding rural Rwanda. It provides easy access to the park for gorilla trekking and a strong conservation and community focus.
Insider tip: "Make a positive environmental contribution by planting a tree towards Bisate's reforestation project during your stay."

3. Mgahinga Gorilla National Park, Uganda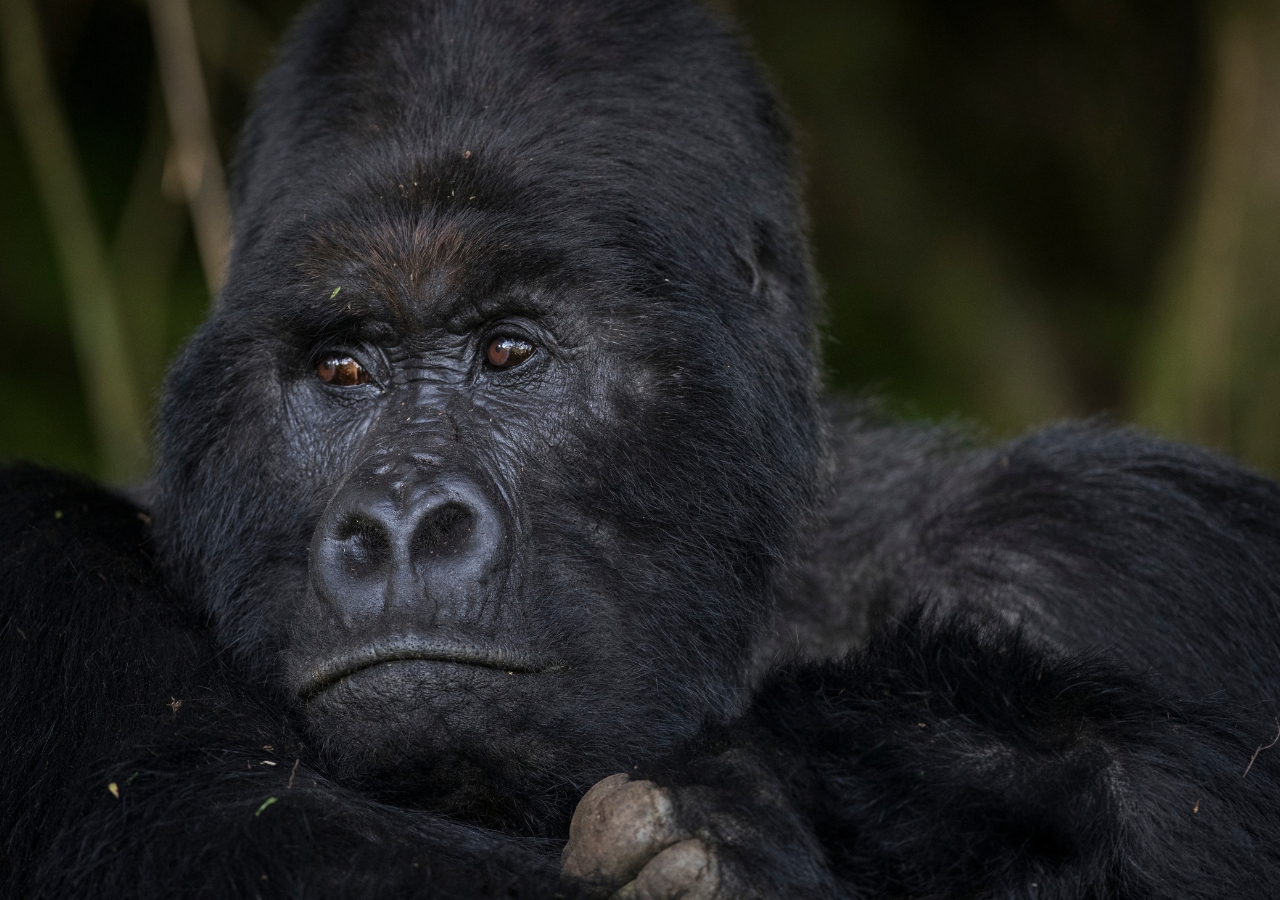 Mgahinga Gorilla National Park is located in the Virunga Mountains and is contiguous with the Volcanoes National Park in Rwanda and the Virunga National Park in the Democratic Republic of the Congo. Gorilla trekking in Mgahinga offers a chance to see the mountain gorillas as well as the captivating golden monkeys.

Where to stay in Mgahinga Gorilla National Park: Mount Gahinga Lodge
Mount Gahinga Lodge is set in the most spectacular location surrounded by tropical gardens. The rustic accommodation pervades old-world ambience and is a true escape from the outside world. There are 8 rooms, taking the form of traditional bandas, with bucket showers.
Insider tip: "Visit the local Batwa community and immerse yourself in the traditional lifestyle of one of Uganda's oldest tribes, supported by the Volcanoes Safaris Partnership Trust."
4. Odzala National Park, Congo

Located in the heart of the Congo Basin rainforest, Odzala National Park rewards the adventurous safari veteran a one-of-a-kind opportunity to explore barely touched wildlands. This hidden gem in the Republic of Congo is famous for its diverse wildlife and lush terrain. Guided gorilla trekking allows visitors to witness Western lowland gorillas in their natural habitat, providing an awe-inspiring and humbling experience.
Where to stay in Odzala National Park: Ngaga Lodge
Located in the Ndzehi Concession, Ngaga Lodge borders Odzala-Kokoua National Park in the Republic of the Congo. Ngaga is a hub for primate research and offers unparalleled primate experiences. The camp features 6 en-suite bungalows, built locally and nestled in the treetops. From here, embark directly into the forest for gorilla trekking.
Insider tip: "You will be one of only a few hundred tourists to visit the region every year (compared with over 300,000 to the Maasai Mara)."