Weather
The weather in Mauritius is great year-round and during the European school holidays (July / Aug) it is warm (mid to high 20s Celsius) despite it being the winter season. As the months June – Sept are the low season this means that you can get some excellent discounts. During school holidays there will be plenty of other families at the hotel providing kids with other children to play with.
Almost all hotels in Mauritius accept children and cater for them specifically in providing excellent kids clubs where your children (and teenagers) will be kept constantly entertained. This also allows mum and dad to get some well earned relaxation time. There are also babysitting services available in the evenings. As well as this, most hotels offer family rooms, 2 bedroom apartments, villas or at the very least, standard rooms with sleeper beds to accommodate one child.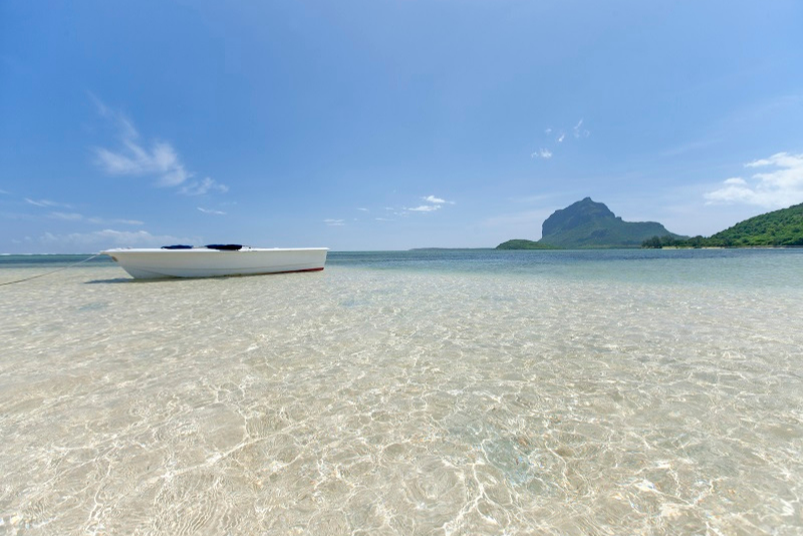 Travel
The flight to Mauritius from Europe is an easy one with no jet lag and is usually overnight. You are not required to have vaccinations or take anti malaria tablets for a visit to Mauritius unless combined with another country. No visas are required either.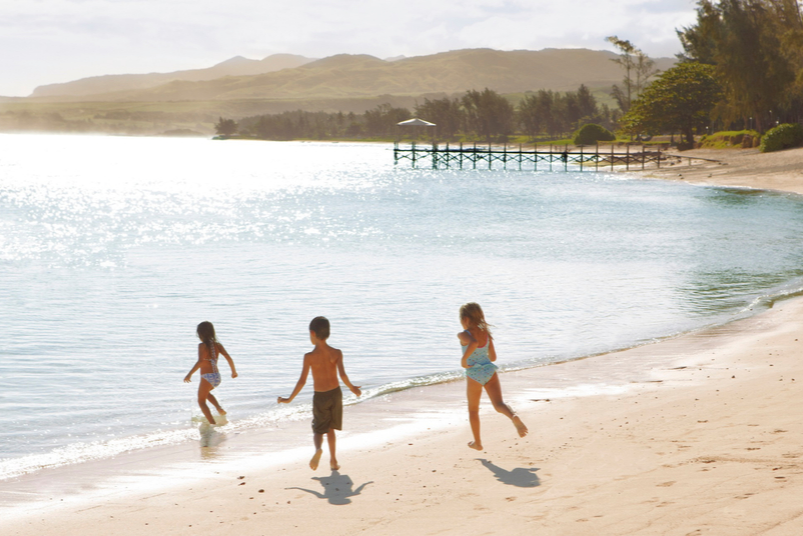 Activities
When you have an active family you are likely to be concerned that there will be enough to do in an island paradise. There is plenty to do in Mauritius, apart from just enjoying the sunshine on the beach or at the pool. All hotels offer a wide variety of land and water sports, many of which are free of charge. There is also plenty to do on the island itself, from excursions to Grand Bay or Port Louis to swimming with dolphins, catamaran cruises, deep sea fishing and even walking with lions!
The sea water is very safe to swim in so you can easily keep an eye on your children from the beach as they frolic safely in the water.
As a whole Mauritius is a very safe country politically so you have no need to be concerned about the overall safety of your family.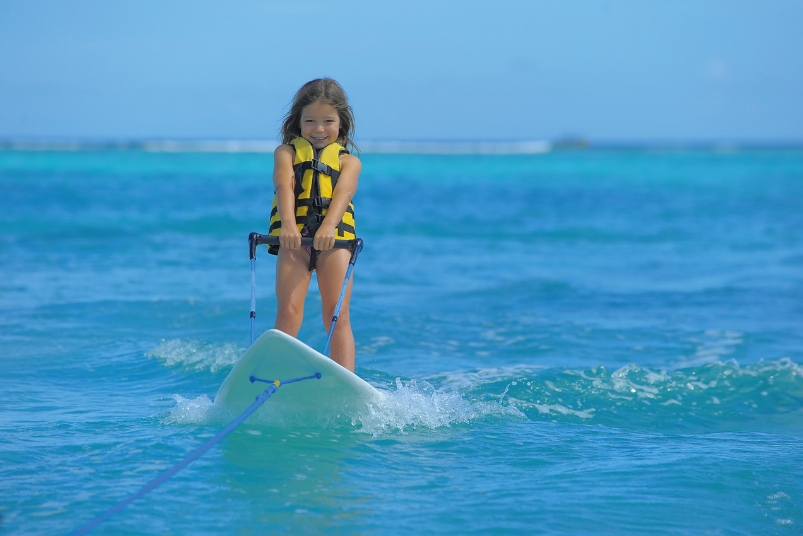 Accommodation
Many hotels in Mauritius also offer an all inclusive meal basis which for many families is appealing. This means not having to continuously worry about every drink or snack being consumed by your children going onto a large bill at the end of your stay.
We also feel that Mauritius will particularly suit extended families who wish to spend some quality time together. Grannies, grandpas, kids, parents, uncles and aunts can all be accommodated together in large, self contained villas or residences complete with private pools, kitchens etc. This way the family have the privacy of a home from home environment but can still make use of all the nearby hotel facilities.
Families of adults or teenagers who like golf would particularly suit resorts offering these above mentioned villa type accommodations such as the Belle Mare Plage or Anahita The Resort.
For more adventure for your family why not combine Mauritius with a safari in South Africa or Kenya.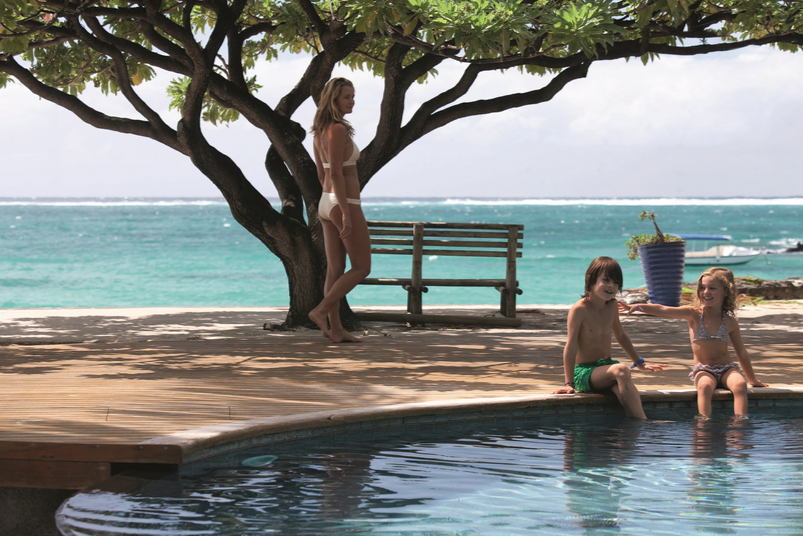 Mauritius Family Holiday Itineraries
Click here for some of our favourite Mauritius family holiday itineraries. At Mahlatini all our Mauritius family holiday itineraries are individually tailored to suit your personal travel requirements and budget ensuring that you get the best possible experience and value from your time away. Contact one of our specialists today for your bespoke mauritius family holiday itinerary