Vanessa knew from the start that she wanted to be involved in the travel industry, and upon finishing school she studied Tourism for 3 years, before entering the world of corporate travel. Vanessa then moved to the UK where she has enjoyed a career spanning over 25 years in several senior roles ranging from sales, operations, and product.
African Destinations Visited
Zimbabwe
Zambia
South Africa
Namibia
Mozambique
Madagascar
Kenya
Tanzania
Uganda
Rwanda
Mauritius
Seychelles
Maldives
Botswana
Most Memorable Trip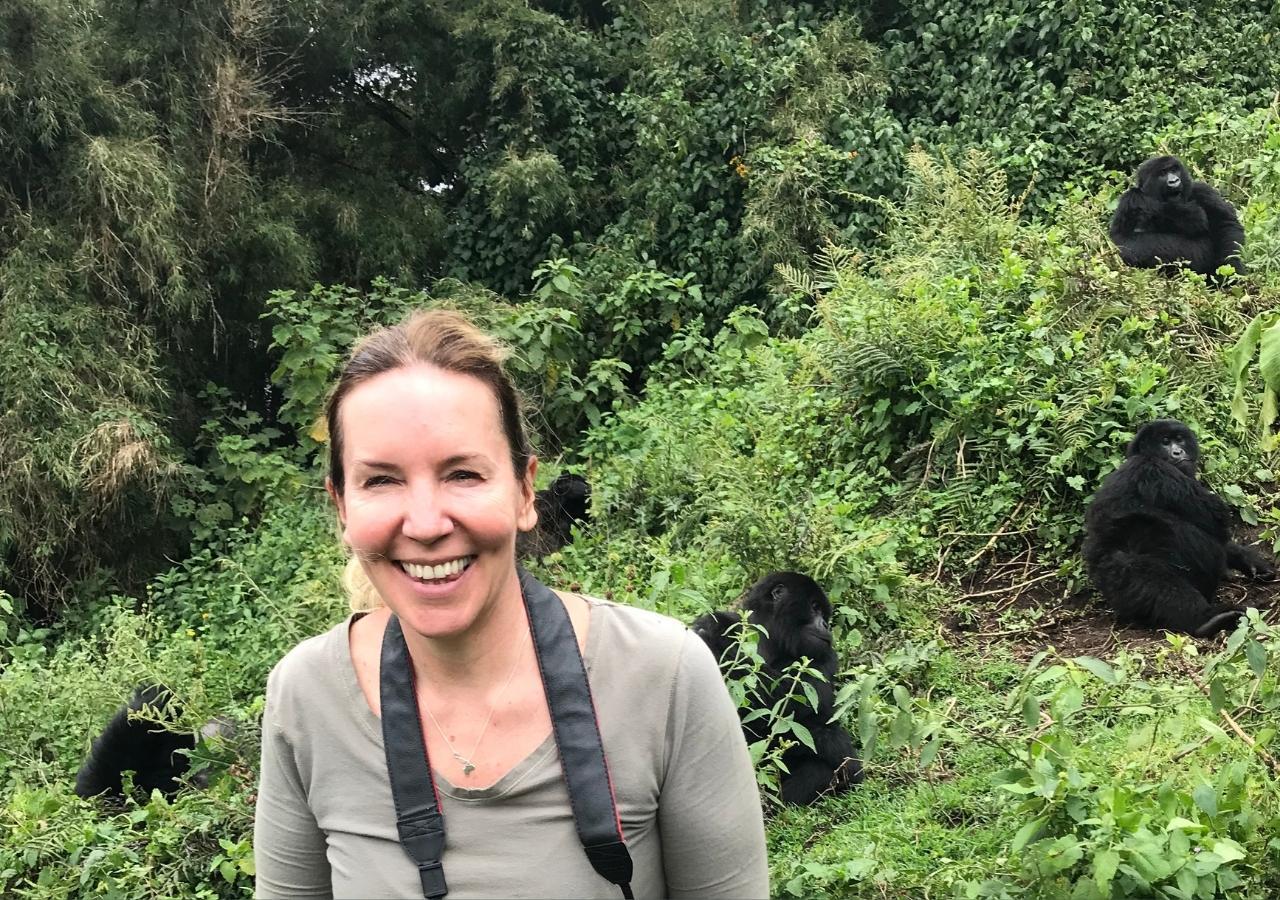 I have had so many wonderful experiences from my travels to the African continent. The most memorable has to be spending time with a family of mountain gorillas in Uganda (a truly humbling experience), having a front-row seat to the Great Migration in Kenya (without a doubt the greatest show on earth), floating silently over the Maasai Mara in a hot air balloon and a 5-night Okavango Expedition in Botswana which included a night fly camping on a remote island in the Okavango Delta... just magical!
Top Of My Bucket-List
Greystoke Mahale in Tanzania. Wonderfully remote, in the far reaches of western Tanzania on the edge of Lake Tanganyika. There is nowhere in Africa like it, white sand beaches, eco-castaway lodges and chimpanzees. A unique and wonderful place, I can't wait to visit!