From the dizzying heights of Table Mountain in South Africa to the roaring rapids of Zambia's Zambezi River, this magnificent continent promises adventures that will set your heart racing. Adventure seekers, discover the thrill of the wild in Africa with these top 10 adrenaline rush experiences.
1. The Table Mountain Abseil - South Africa
Standing tall at 3,558ft, Cape Town's Table Mountain offers breathtaking panoramas of the city and its surroundings. But for those who crave a little more excitement, it boasts the world's original highest commercial abseil. This exhilarating descent promises incredible views, making it one of the world's most scenic abseils.

2. Vet Safaris - South Africa
Vet safaris offer a unique opportunity to get up close with the iconic Big 5 and other wildlife. Here, you can assist expert veterinarians in conservation efforts, from fitting tracking collars to monitoring pregnancies. And for an added thrill, you might even join a veterinarian in the skies during a darting mission.

3. Mount Mulanje Trek - Malawi
Rising from the surrounding flat land, Mount Mulanje in Malawi is one of the tallest inselbergs in the world. Climbing to almost 10,000ft, the mountain offers steep short climbs or easier longer ones. Whichever you embark upon the mountain's plateaus offer fresh streams to drink from and crystal clear swimming holes to cool off in. Its looming presence has given it quite a reputation with the locals, who consider it sacred, so tread carefully on the way up.

4. African Bush Survival Courses
This is your chance to test your mettle against the African bush. With locations as diverse as the content of the courses on offer, these challenges are set to push you to the limit. Brace yourself for the ultimate survival challenge amidst Africa's wild terrains. Whether you opt for a day or a full week, these courses - ranging from survival tactics to bushcraft - take place in some of the continent's most untamed locations. Are you game enough to confront the wild?

5. Swakopmund Sandboarding - Namibia
Swakopmund's massive sand dunes on the Namibian Coast are the perfect terrain for the extreme sport of sandboarding. Choose from six thrilling slopes and two boarding styles - either lie down for a headfirst plunge or stand up and ride the dunes. Speed enthusiasts, be prepared to touch 80km/h when sandboarding in Namibia!

6. Quad Biking in the Namib Desert – Namibia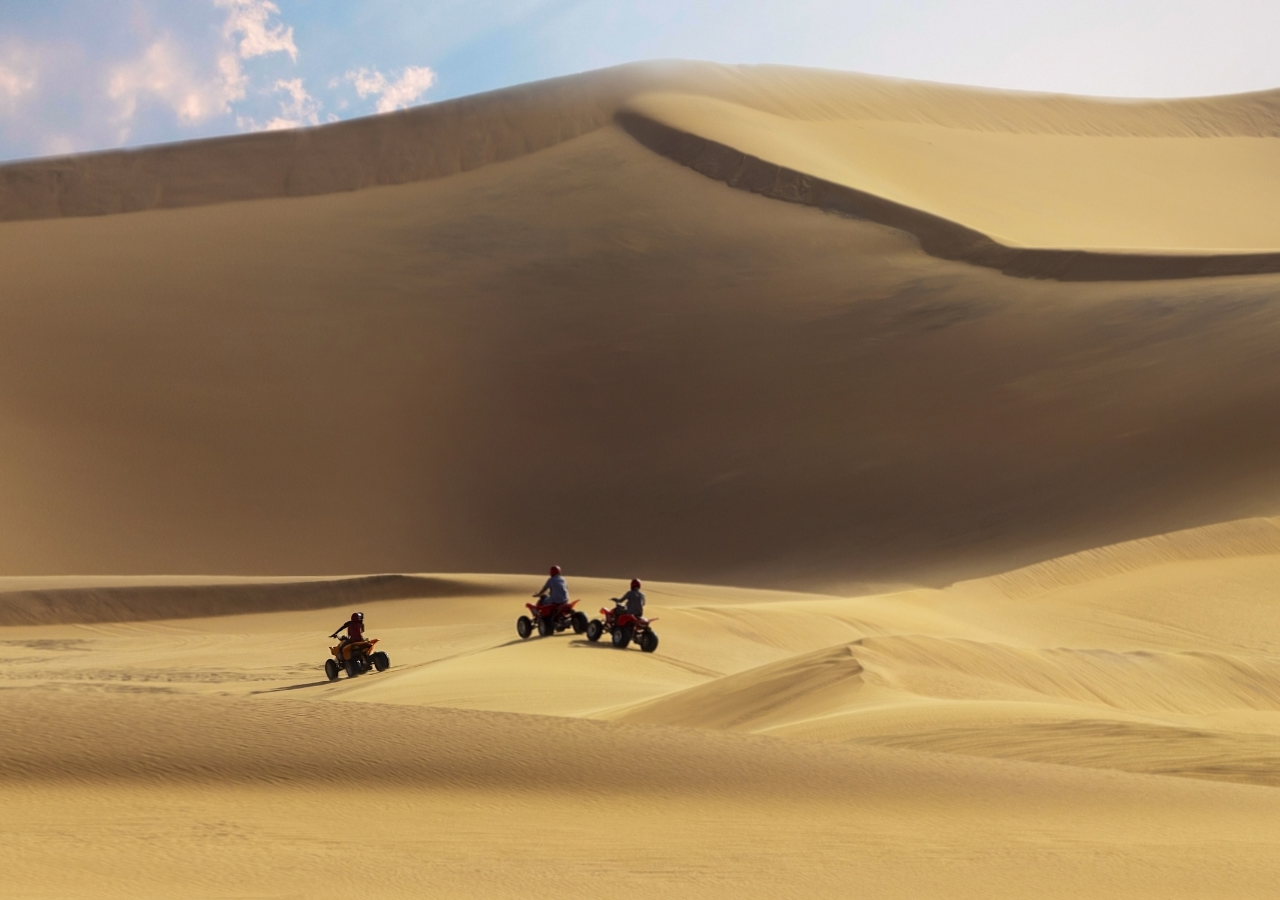 Navigate the oldest desert in the world on a thrilling quad bike adventure. The Namib Desert, with its vast dunes and otherworldly landscapes, offers adrenaline junkies a unique and exhilarating experience!
7. Natal Drakensberg Ice Climbing - South Africa
Get to grips with some ice climbing in the Natal Drakensberg mountain range, the highest and most beautiful Africa has to offer. Ice appears in this region from around mid-June to mid-August and does so every year without fail. While beginners might prefer Sani Pass and Rhino Peak, experienced climbers can tackle the challenging yet mesmerizing routes at Giants Castle.
8. Soweto Power Plant Bungee Jumping - South Africa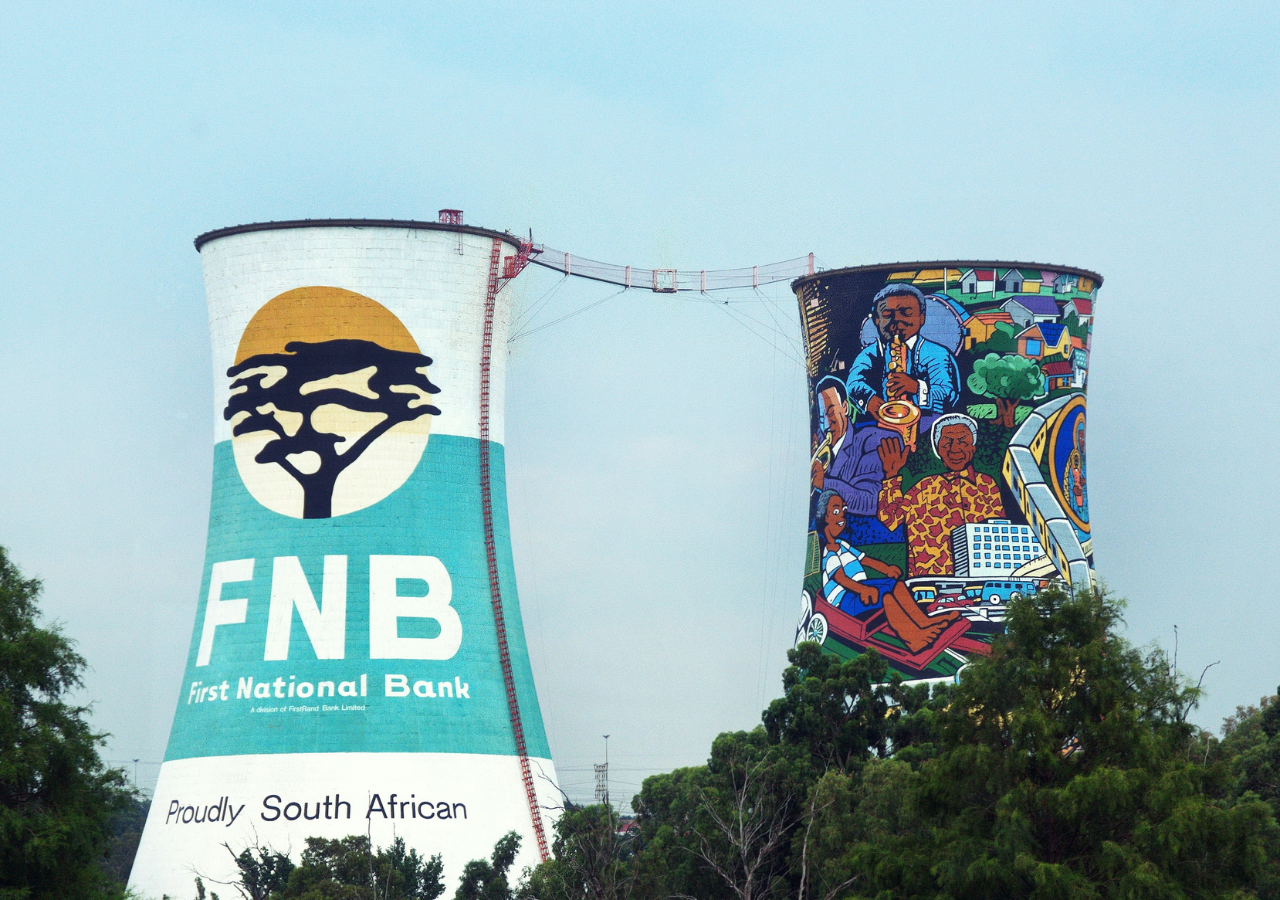 Take the leap of faith from the decommissioned towers of Orlando power station in Soweto. Dive 100m towards the ground in a bungee jump, or opt for other exhilarating activities like abseiling and the power swing. For those who prefer a more laid-back experience, the viewing platform offers spectacular views!

9. Sun City Zip Lining - South Africa
Soar across Africa's longest zip line in Sun City. Traveling at 120km/h along a 2,000-meter line from a height of 280 meters, this experience is not for the faint-hearted! You can give it a go on your own or you can share the thrill with another via tandem slides.

10. White Water Rafting - Zambia
Experience the wild pulse of Africa by navigating the world-class rapids of the Zambezi River in Zambia. Originating from the mighty Victoria Falls, the Zambezi offers one of the world's best white-water rafting adventures. Ranging from calm waters to intense rapids, there's something for everyone. As you challenge the tumultuous waters, soak in the surrounding wilderness and the occasional glimpse of wildlife on the riverbanks.