Denis Private Island is an idyllic, tranquil paradise island retreat committed to nature and wildlife conservation. While exceptional service and delectable cuisine await guests, it's the full 'island experience' and the harmonious proximity to nature that truly sets this place apart. Here are just some of the reasons why you should visit this hidden gem in the Seychelles:
1. Picture-perfect from arrival
From the moment you land on the grass runway at this private coral island, you know you have arrived somewhere special; a Seychelles gem and a Mahlatini favourite. As you approach Denis Island, your light aircraft provides a stunning view of the island's grass runway bisecting the turquoise waters. Disembarking at the open-air airport building – one of the world's most picturesque – you're greeted with smiles, handshakes, and refreshing towels. A buggy ride through colorful gardens leads you to your beachside cottage, setting the stage for an incredible stay.
2. Pure escapism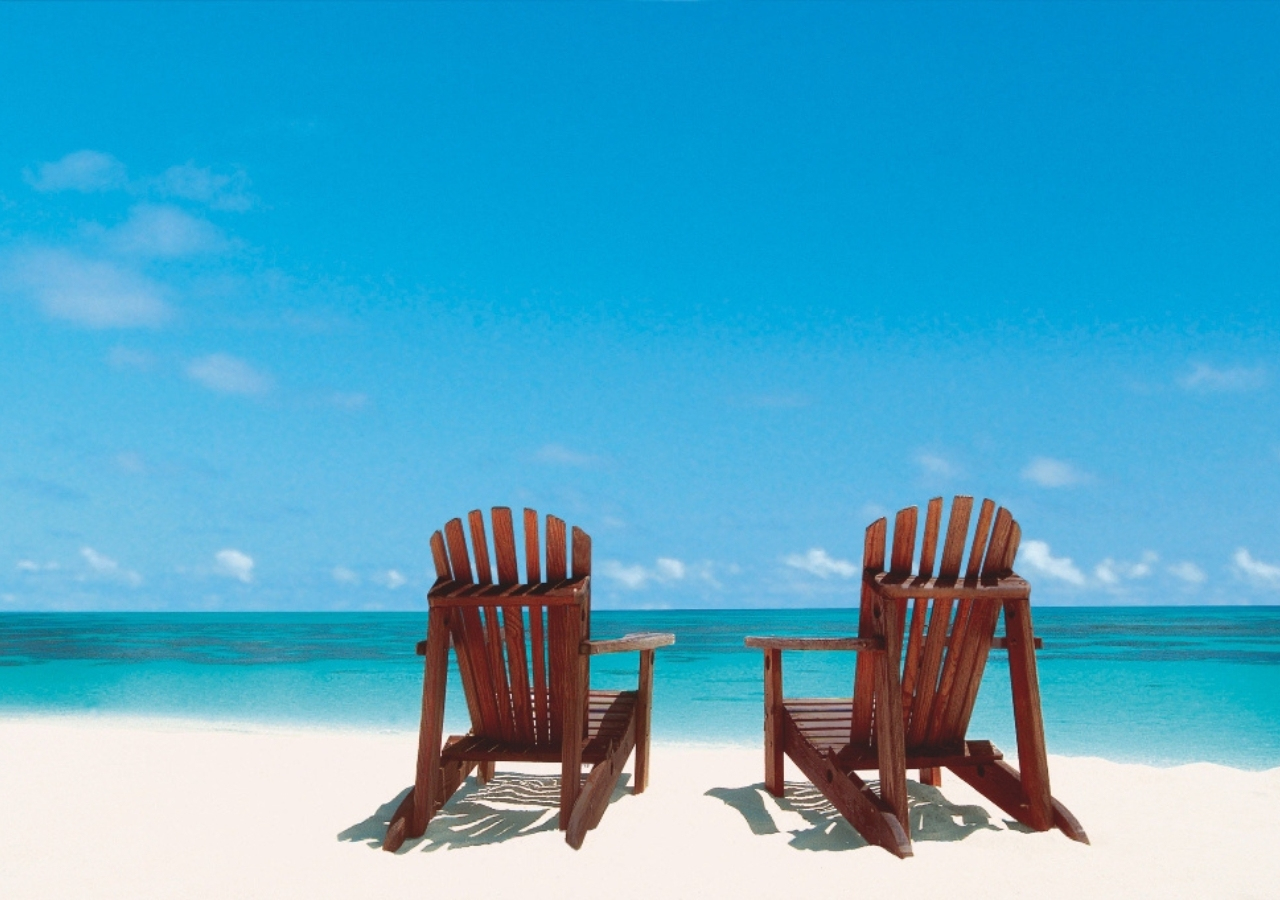 With just 375 acres and 23 spacious beachside cottages, Denis Private Island offers an intimate escape. Even during busier times, the island maintains a sense of exclusivity. Denis Island brings a 'Robinson Crusoe' vibe, infused with luxurious touches. You won't find mobile phone signal or in-room internet here. This is for you to unplug from all the digital distractions. A true digital detox!

3. A wealth of activities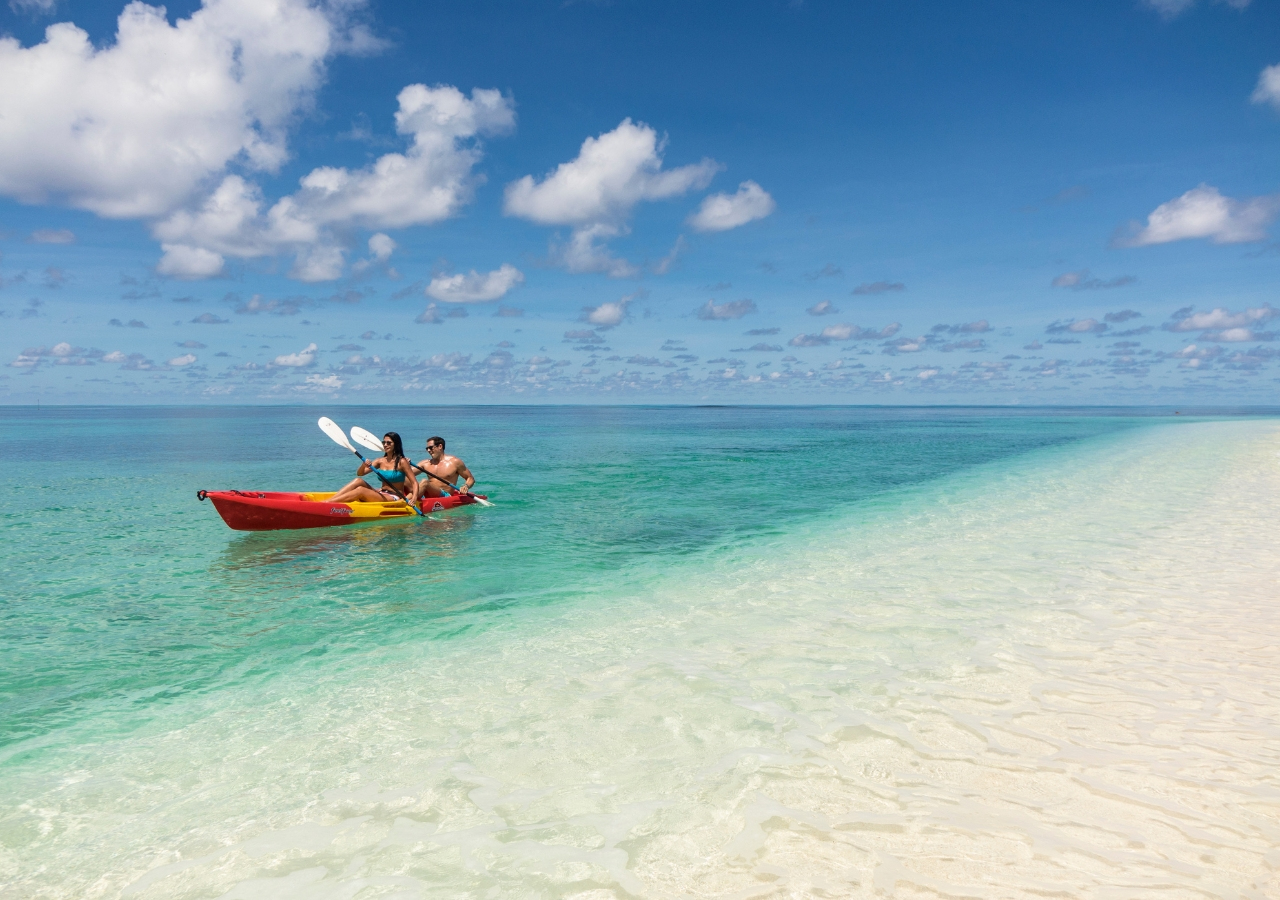 Given its compact size, Denis Island offers a wealth of experiences: fascinating wildlife and nature; pristine white sand beaches – great for beachcombing!; superb diving and fishing; rejuvenating spa treatments; as well as delicious cuisine – expertly created by the island's team of chefs. As all stays are on Full Board, you'll find yourself eating very frequently!

Denis Island encourages a leisurely pace. Whether you're swimming, snorkeling, beachcombing, or enjoying a diving or fishing expedition, the days unfold naturally. Unwind with a sunset cruise, cycle around the island, or indulge in spa treatments. The novelty of a football kickabout on the runway with staff adds to the island's unique charm.

4. Incredible infinity pool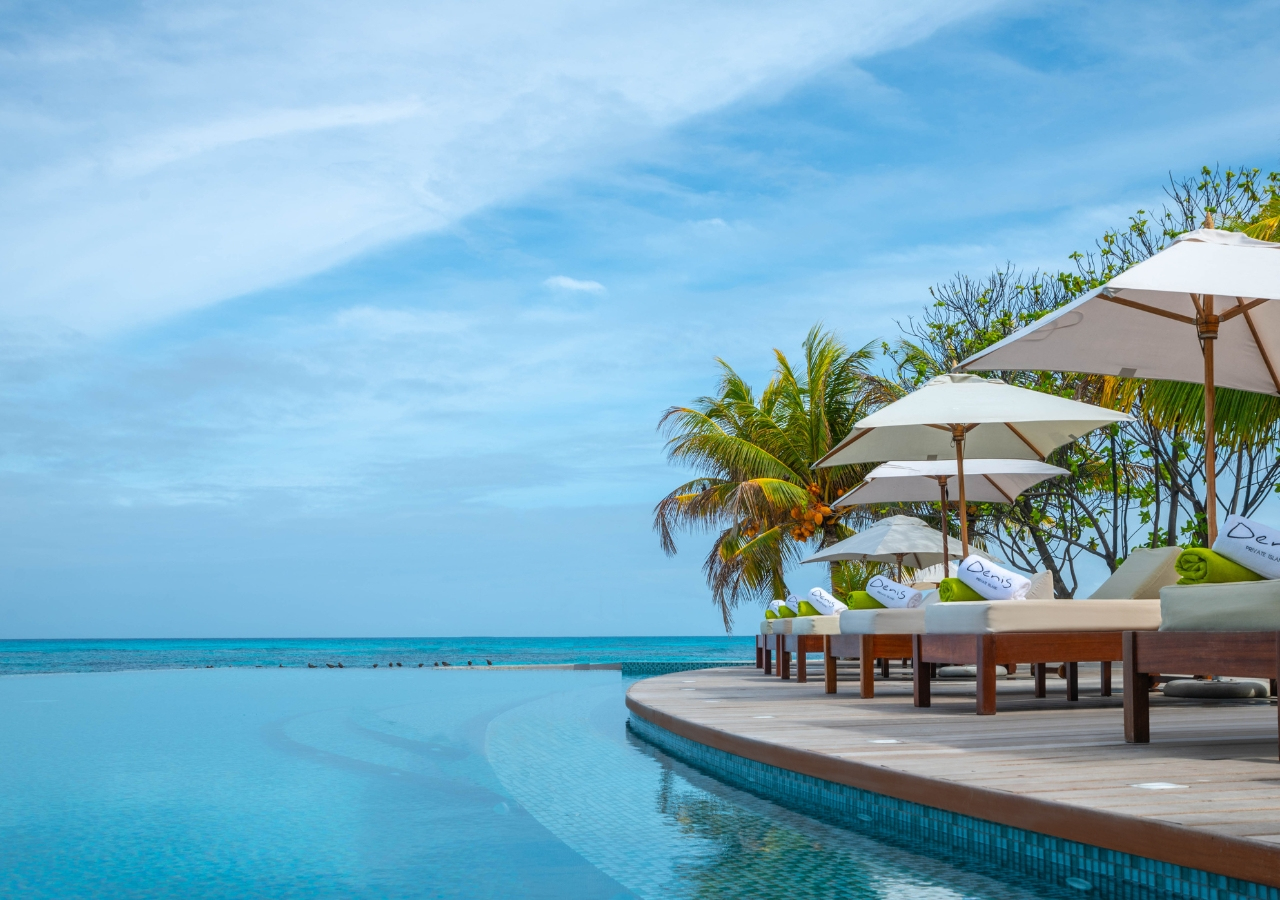 Denis Island's infinity swimming pool provides a wonderful alternative to ocean swims. Take a refreshing dip and then unwind on the deck, cocktail in hand, as a breathtaking sunset fades into a canopy of stars. Magical moments that will ensure Denis is forever in your memory.

5. A true eco-retreat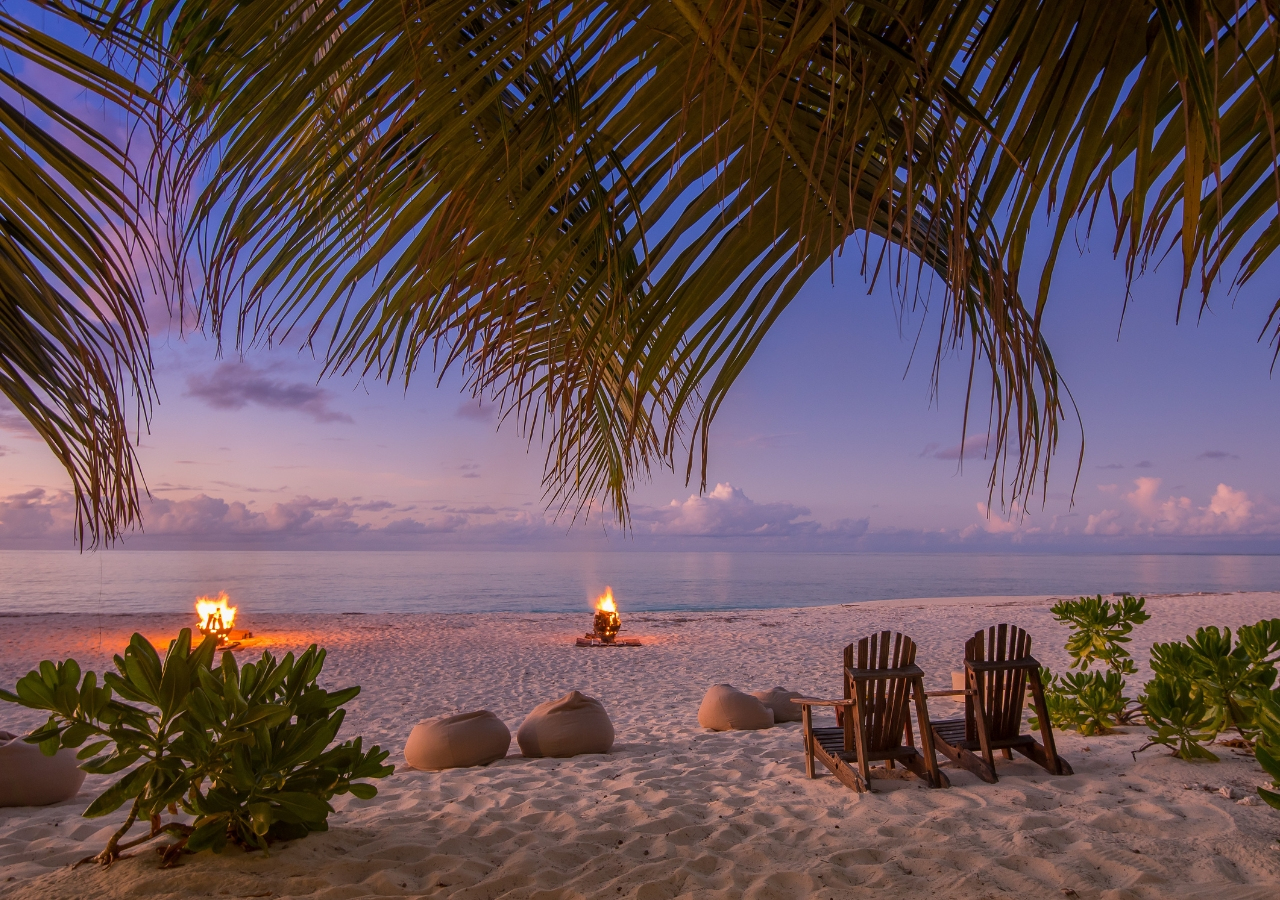 Denis Island is dedicated to wildlife conservation and sustainability. During your stay, reserve time for a private nature tour guided by the island's knowledgeable ecologist. Gain insights into the island's restoration initiatives and discover their organic farm-to-table journey. These experiences offer a profound understanding of Denis Island's dedication to preservation. Notably, Denis Island has previously won the title of Best Sustainable Tourism Destination from the World Travel Awards.
6. Snorkeling and diving opportunities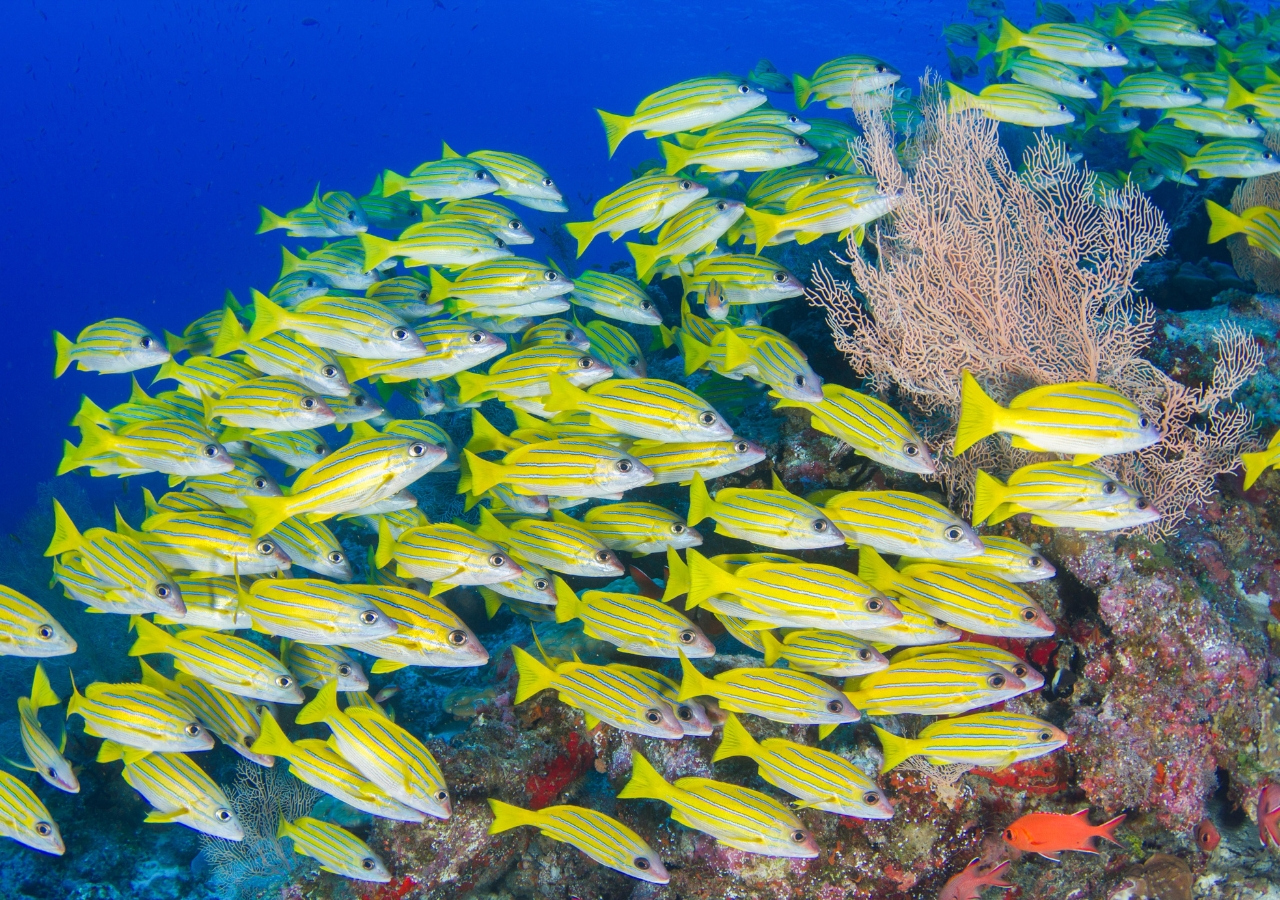 Denis Island provides snorkeling equipment, kayaks and paddles for you to explore the island's surrounding lagoon to your heart's content. The reefs in the lagoon teeming with tropical fish, turtles and other colorful forms of marine life. Dive enthusiasts will find satisfaction in the island's proximity to Seychelles' finest dive sites.

7. Perfect for everyone
Be it a couple seeking romance, a family craving shared adventures, or newlyweds envisioning an island-hopping honeymoon, Denis Island caters to all. Consider pairing a 7-night stay on Denis with accommodations on Mahe or Praslin Island for a romantic island-hopping honeymoon.