When many of us hear the term 'safari' it evokes images of a bygone era where decadence, exploration and adventure were the spirit of the day. We think back on a time ruled by hunters, dark tales of adventure, and an undeniable mysticism. The history of safari is fascinating but how did today's safari as we know it come to be?
The word safari actually originates from the word "safari", which is an Arabic verb that roughly translates to mean 'to make a journey'. The earliest safaris recorded were primarily focused around the trade routes between Africa and Arabia with large caravans of traders travelling across vast landscapes to bring their wares from one city to the next.
Over 100 years ago the safari as we know it began with explorers journeying to Africa in search of adventure and knowledge. Their travels were marked by great discoveries of new species of animal and bird, each one as bright and exotic as the last, and landscapes both treacherous and beautiful. However, naturalism is not what safari is best known for. It was hunting that truly popularised safari, with trips led by men seeking the biggest and most remarkable trophies they could find; from the mighty buffalo to the fearsome lion.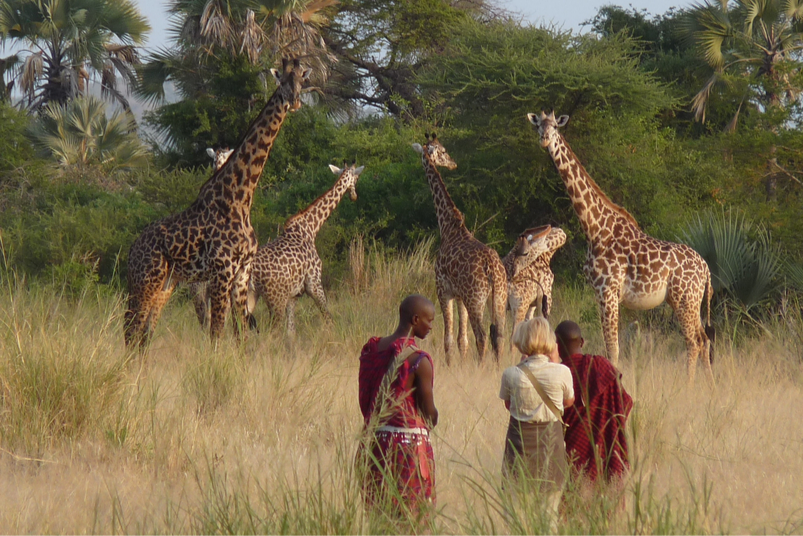 It was this point in the history of safari that gave rise to the familiar imagery we associate with the word today. East African hunting safaris became a fashionable pursuit among members of the privileged classes. As the trophy hunt became an icon of high
society, everyone from Ernest Hemingway to British nobility and Hollywood stars were soon clamouring for a piece of the action.
"White hunters" began organizing and promoting safaris for these affluent outsiders who wanted to bag some of the continent's spectacular game. A hunter would be hired or booked by an outfitting company and they would make the local arrangements which would include gathering and packing supplies and hiring the many African workers required. The British colonial government also turned big-game hunting into a source of revenue, charging the tourists and hunters licensing fees for permission to kill the game animals.
The greatest hunters of the age, men like Fredrick Selous, were treated with the same adoration and high regard as famous sportspeople; some earning the right to rub shoulders with high society. In 1909 former U.S. President Theodore Roosevelt and his son Kermit embarked on one of the most famous safaris in history. Accompanied by their British 'white hunter and 250 African porters and guides the Roosevelts shot more than 500 animals, including 17 lions, 11 elephants and 20 rhinos. The former president published a 1910 book, "African Game Trials," which further enhanced the allure of safaris with its colourful accounts of the adventures.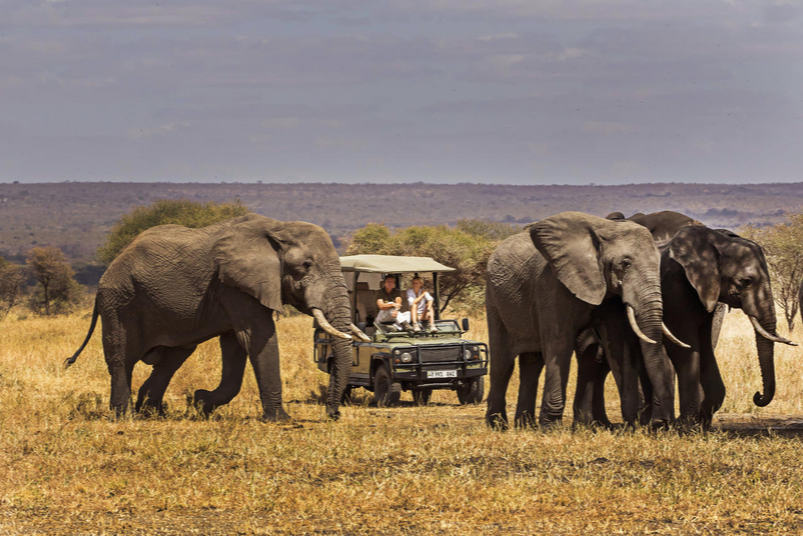 Inspired by these legendary hunts Ernest Hemingway and his wife embarked on a three-month safari through Kenya and Tanzania. This journey provided Hemingway with material and inspiration for the novel Green Hills of Africa, and the short stories The Snows of Kilimanjaro and The Short Happy Life of Francis Macomber.
The intervention of Hollywood provided another huge boost for safari, pushing it into the forefront of world vision like never before. From the making of ''King Solomon's Mines'' in 1920 to ''Out of Africa'' six decades later, films of this genre enhanced the reality of safari and brought to it the thrills and spills of the silver screen; the danger, the passion, the scandals and romantic idealism.
Curiously it was the impact of these hunters that began efforts in conservation. With the lessening population of animals in Africa hunters soon realised there would be nothing left to kill, which could lead to a severe lack of money to line their pockets with. So they became rather keen to introduce laws to protect Africas game. But they werent finished there; throughout lives scarred by deadly clashes with the animals of the bush these men made records, writings and drawings to document them. When these articles were published there was an inadvertent rise in public awareness of Africa and the importance of maintaining its scenery and wildlife for generations to come.
Today, of course, safari is far from what it was. The age of Big Game Hunting is quite behind us, with tourists now hunting the savannahs wildlife with cameras, shooting them with lenses, and mounting them on their wall as pictures and pictures alone. Africas tourism industry provides many jobs for local people and offers them the opportunity to support their families and communities through the strength of ecotourism. This attention also acts as a huge form of income for conservation efforts, providing much-needed funding and a means of keeping the legend of safari alive.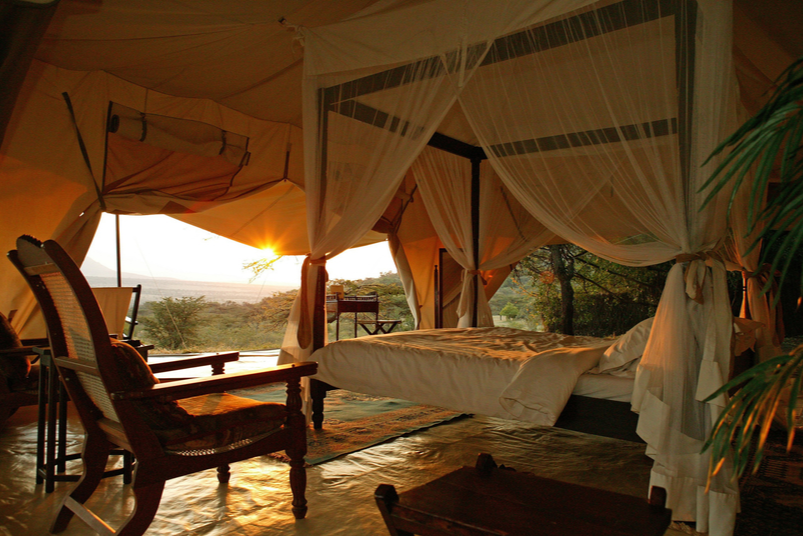 If you long for these iconic safaris of yesteryear dont despair, for while the pith helmets might be in short supply the khaki shorts still abound. Many safari lodges, hotels and camps across Africa have styled themselves with this legacy in mind and offer elegant, colonial-style accommodation which transports you back to a bygone era. We have composed a list of some of our favourites:
Cottars 1920s– situated in a private concession in theMasai Maraof Kenya
Jacks Camp– situated in the Makgadikgadi Pans, Botswana
Kirkmans Kamp- situated in the Sabi Sands Game Reserve (Greater Kruger), South Africa
Kirawira Tented Camp – situated in the Serengeti National Parkof Tanzania
Singita Sabora Tented Camp– situated in theGrumeti Reserves, Tanzania
Londolozi Pioneer Camp– situated in the Sabi Sands Game Reserve (Greater Kruger), South Africa.
Source Information:
SAFARI: A Chronicle of Adventure. By Bartle Bull
The BBC documentary 'The History of Safari featuring Richard E Grant
Wikipedia
Eyes on Africa