Many of Mahlatinis luxury safari destinations in Africa are continually taking great measures to cater for Jewish travellers who follow a kosher diet.
How to plan a kosher safari holiday in Africa

The most important thing you can do is communicate your dietary requirements with your Mahlatini Travel Expert. It is crucial that you are totally open with your Travel Expert about what you cannot eat because many kosher-friendly substitutes may not be readily available where you are staying. Our luxury safari destinations are remote and many have to fly-in the produce they use. So, the more information you give in advance of your journey, the better we can prepare your property for your requirements. Our Travel Experts will also be able to recommend lodges and camps that offer the best kosher-friendly safari experiences.
Our favourite kosher-friendly safari lodges
There are a number of exclusive lodges that can accommodate kosher diet. Here's a few of our favourite kosher-friendly safari lodges which have their own separate kosher kitchen:
Angama Mara, Kenya
Dreaming of a kosher safari in the Masai Mara, Kenya? Bordering the Mara triangle, and with breath-taking views of Africa's Great Rift Valley, Angama Mara is ideally positioned above the ever magnificent, game rich Masai Mara.
Angama Mara has a small kosher kitchen which caters for up to 12 kosher guests. This kitchen is separate from the lodge kitchen and is fully equipped to prepare kosher meals. Kosher wines are also available, and with notice and at an extra cost, Jewish guests can enjoy kosher French champagne.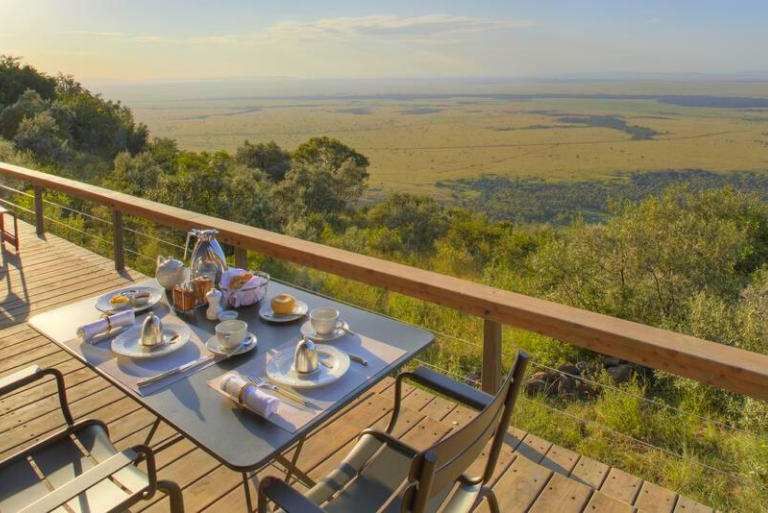 Savanna Lodge, South Africa
Situated in the eminent Sabi Sands Reserve, Savanna Lodge provides guests with rich game and beautiful scenery. Lion, elephant, buffalo, rhino and leopard comprise Africa's Big 5 and most often all of them can be found within a single game drive from the lodge. Savanna Lodge is a great place for a kosher safari in the Sabi Sands, South Africa.
The Savanna Suite at Savanna Lodge has a private kosher kitchen where fresh kosher meals are prepared. If you are going as a large group and taking over the entire lodge, the main kitchen can also be made kosher.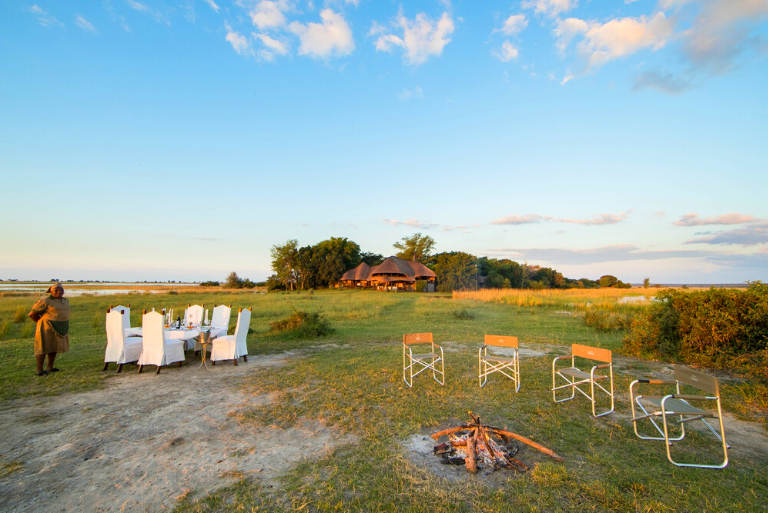 Royal Malewane, South Africa
Looking for a kosher safari in the Kruger, South Africa? Royal Malewane offers a comfortable base from which to explore the wildlife rich Kruger and expertly accommodate for Jewish travellers. Step back in time to the safaris of yesteryear while you take in the majesty of the Big 5 and the stunning bush veld surrounding the lodge.
Royal Malewana has a kosher compliant kitchen which sources the finest kosher ingredients of the highest quality, having previously welcomed Mashgiach and Rabbi guests. Kosher wines are also available on request.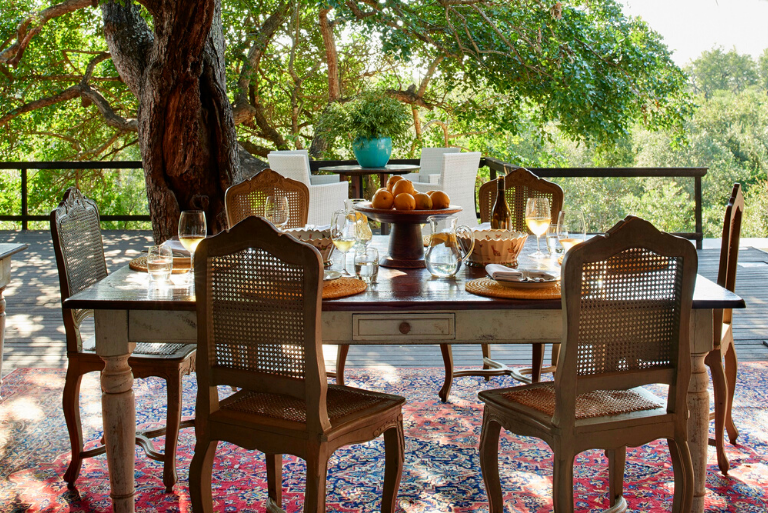 Kings Camp, South Africa
Kings Camp is situated in the Timbavati Private Nature Reserve which borders the Kruger National Park. The camp faces an open savanna plain with a waterhole, which is frequented by a wide variety of wildlife by day and night. The reserve boasts a diversity of animal life including the Big 5 and the famous white lions.
Kings Camp has a kosher kitchen which offers top quality Kosher meals. Whether it's a bush breakfast or dinner under the stars, all catering is supervised by a Mashiach appointed by the Beth Din Kashrut Supervisor in the fully-equipped, Beth-Din Council certified Kings Camp Kosher kitchen. Additionally, kosher wines and beers are available.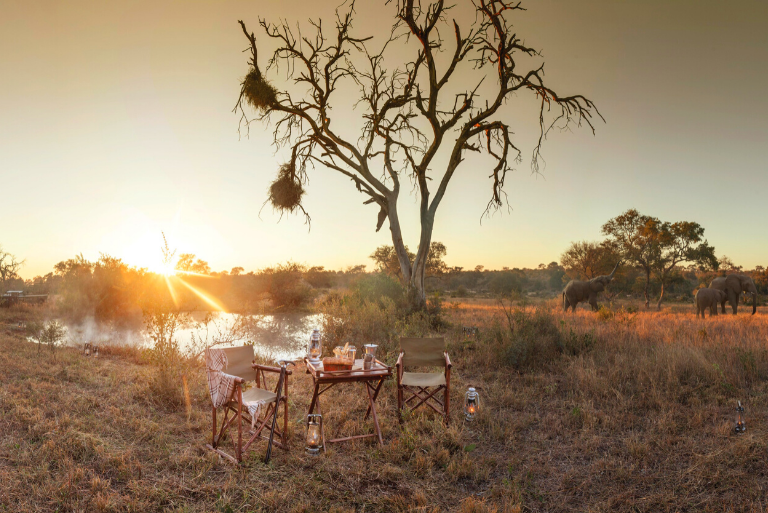 Savute Elephant Lodge, Botswana
Set amidst the beautiful wilderness of the Chobe National Park, Belmond Savute Elephant Lodge is the perfect gateway to some of Botswana's most captivating scenery and wildlife. Guests can expect a tented camp with the twelve spacious tents raised off of the ground on solid wooden platforms. This is the perfect place for Jewish travellers to go on a kosher safari in Botswana.
Savute Elephant Lodge was one of the first lodges in Botswana to offer fresh kosher meals to Jewish travellers. The lodge provides fresh Kosher meals made by chefs in a separate kosher kitchen with dedicated stoves, utensils, crockery and cutlery on site.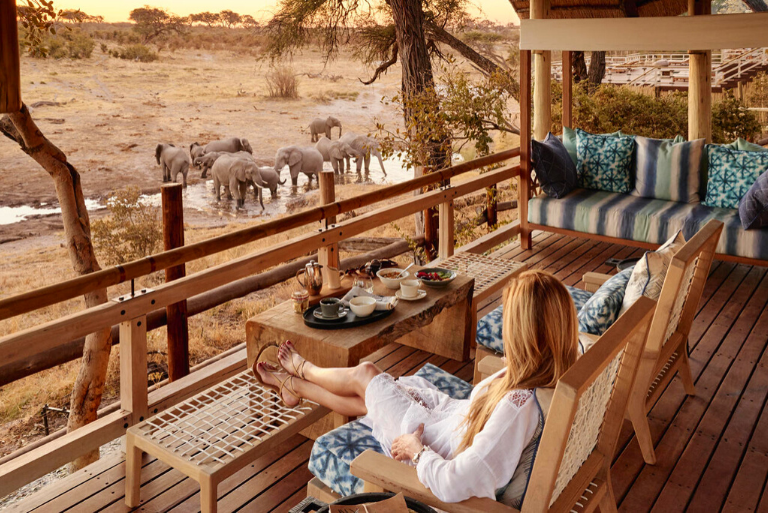 Get in touch with one of our Travel Experts who will create you a tailor-made luxury kosher safari holiday.