Mahlatini Reward Partners
We believe our clients are the best judges of our merits, which is why the entire Mahlatini family is always overjoyed to hear how much a client loved their adventure. When a client thinks so highly of their Mahlatini experience that they recommend us to their inner circle we want to say 'thank you' in a meaningful way.
MAHLATINI REWARDS* is our way of showing you how much we appreciate you recommending us to your friends and family. When a new client referred by you books** their Mahlatini trip, we show our appreciation with a gift from our curated collection. All our MAHLATINI REWARDS partners share our sustainability ethos so every gift also gives back to local conservation programmes.

Our Reward Partner
Elephant Gin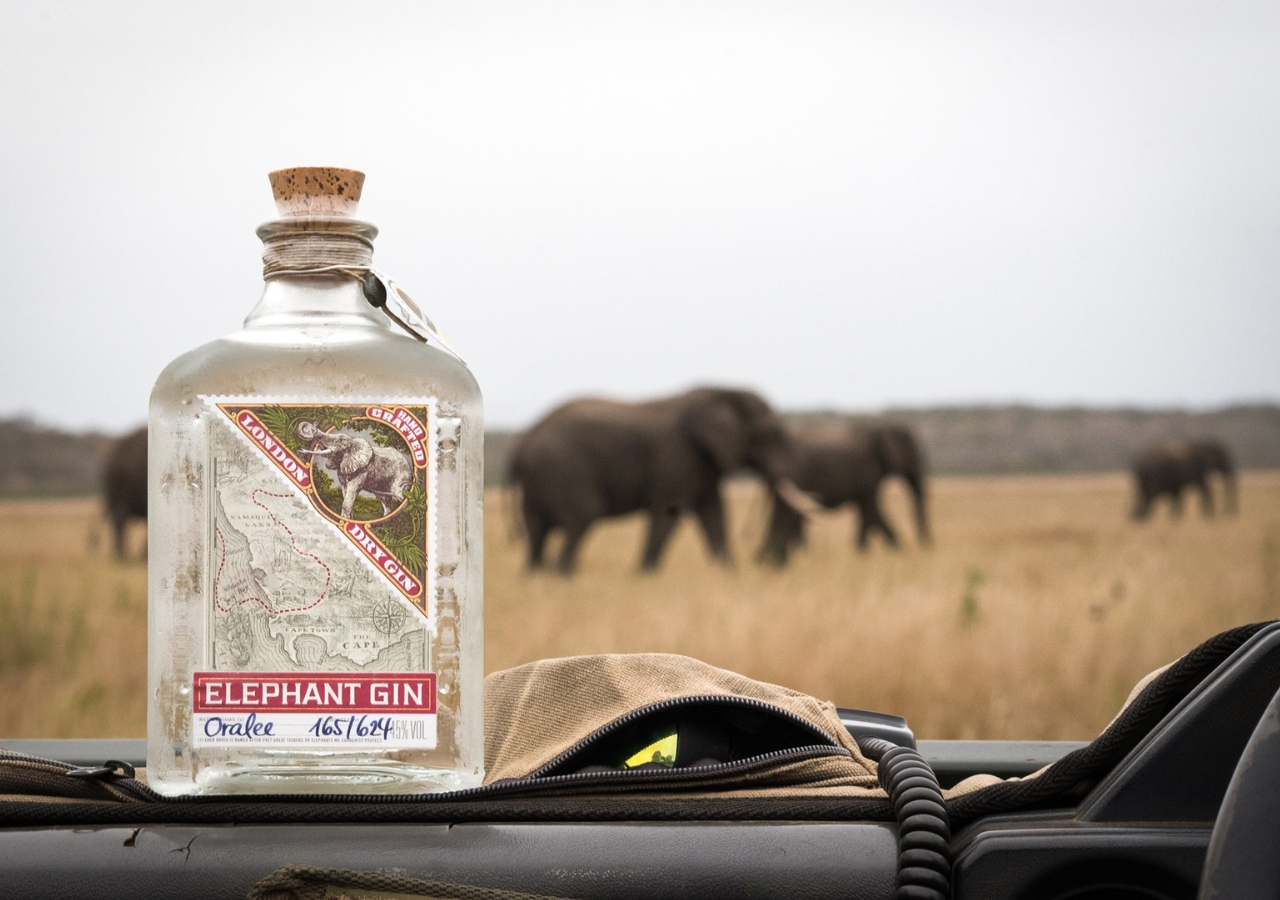 Inspired by the quintessential safari sundowner experience, Elephant Gin produces handcrafted premium gin products using fourteen botanicals, including rare African ingredients. Certified B-Corp, the company is committed to giving back to one of Africa's most iconic animals and contributes 15% of bottle profits to elephant conservation. They also work alongside other leading conversation organisations such as Sheldrick Wildlife Trust.
Focused on sustainability and committed to reducing their carbon footprint, Elephant Gin's "eco-bottle" is 100% plastic free, recyclable, uses natural cork and hand-sealed hemp string or glass Maasai beads. To add a personal touch each bottle gifted by Mahlatini has a hand written label and will be accompanied by a selection of Elephant Gin branded items to help recreate your perfect safari sundowner moment at home.
"What a lovely, lovely package I received in the mail from you and the wonderful staff of Mahlatini Travel! It was a wonderful surprise and further proof of the incredibly high standard you set in the industry. We have been reminiscing about the fabulous adventure you created for us, and lamenting the fact that we aren't sipping sundowners on the Serengeti. With your thoughtful gift, we'll be raising our glasses this afternoon to you and the memories of jewelled African sunsets."
Our Reward Partner
Elizabeth Scarlett
Elizabeth Scarlett's iconic designs capture the beauty of the natural world on luxury fabrics, woven with intricate embroidery that represent wildlife that you may have encountered on your Mahlatini journey. They share our commitment to wildlife conservation and a percentage of their annual sales is donated to conservation programs.
Since 2019, Elizabeth Scarlett's donations have provided more than 100,000 bottles of specialist formula milk to the elephants at the Sheldrick Orphanage. They have also helped the Blue Marine Foundation restore vital habitats and protect turtle hatchings in the Dutch Caribbean.
"What a lovely gesture. We have recommended you to a few friends as we were so pleased with the service that you provided. The gifts are so beautiful. Thank you again for taking the time to send them."
Our Reward Partner
Babylonstoren Wine
Babylonstoren is one of the oldest working Cape Dutch farms in the Winelands region, and is also a well-known luxury property celebrated for their garden and winery. They are a member of the Biodiversity and Wine Initiative, a unique partnership between the conservation sector and the South African Wine Industry. They adopt only sustainable farming initiatives and set aside hectares of natural veld to minimise the further loss of threatened natural habitat, alongside contributing to community support initiatives.
As one our favourite properties in the Cape Winelands, loved by our team and clients alike, we are always delighted to gift our MAHLATINI REWARDS earners with a case of impeccable Babylonstoren wine. What a way to transport yourself back to carefree days sipping local finery in the breath-taking surrounds of the Western Cape.
"We received the best surprise delivery today! Thank you so much for the Babylonstoren wines! We are so excited to drink them and reminisce about our wonderful time in South Africa. Thank you for thinking of us and for the very generous gift!"
Travel Treats
ADD TO YOUR TRIP
If your personal contact books their trip and you are yet to embark on your own Mahlatini journey, your travel expert can arrange a special surprise for you to enjoy while you travel. Every MAHLATINI REWARD experience will be carefully selected and arranged to enhance your tailormade itinerary. In the past, MAHALTINI REWARDS have included gifted spa treatments, private dining experiences and special excursions.
"We were treated to a special private dinner in the boma, complete with candelabra and the 'resident' leopard checking us out on her evening nearby stroll!"
Trip Credit
TRAVEL VOUCHER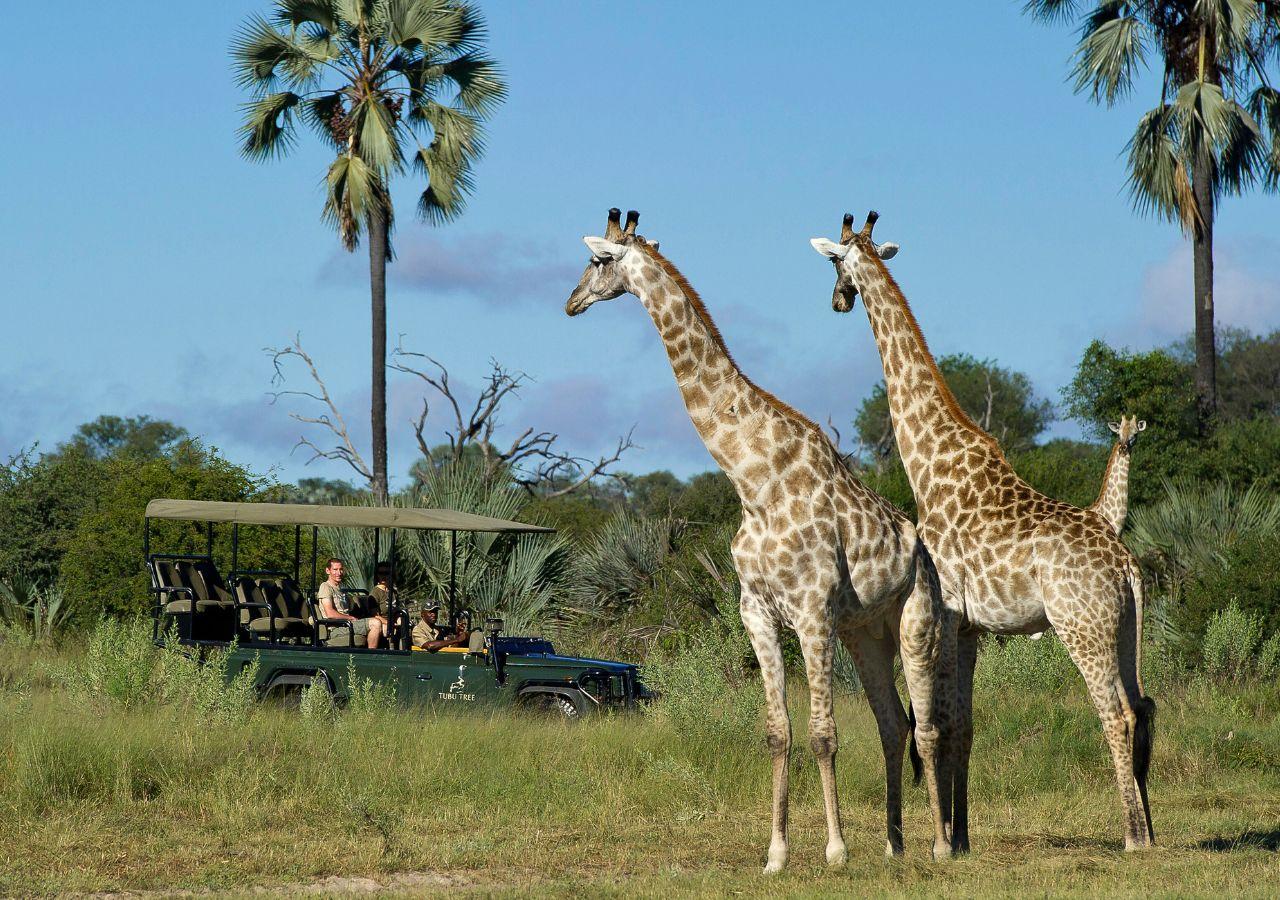 If you are ready to embark on another of life's great journeys, avail of a Mahlatini Travel Voucher worth $300 USD. To enjoy your reward and start planning your next tailormade trip, your friend simply needs to quote your name when they enquire. Your dedicated Travel Expert is ready to help curate your next adventure and transform your travel credit into an extraordinary travel experience.
*All 'MAHLATINI REWARDS' are chosen at the discretion of the Mahlatini team and are subject to availability.
**Booking only confirmed on payment of deposit.