How does an off the grid safari sound? Do you dream of immersing yourself in the untouched nature of the remote African wilderness? Perhaps you have ticked off the big bucket list experiences and want to explore the roads less travelled in Africa. Our travel experts have picked some of the best places to go off the grid in Africa...
Magashi Camp, Rwanda
Overlooking a beautiful lake in Rwanda's diverse Akagera National Park, Magashi Camp offers luxury accommodation in one of the most scenic savannahs in East Africa.
Magashi's home is 6,000 exclusive-use hectares of Akagera National Park, like Rwanda itself, a miraculous story of survival and regeneration. Drive across one of the most lovely, calming landscapes imaginable, for up-close-and-personal wildlife encounters.
Bumi Hills Safari Lodge, Zimbabwe
Set on a range of remote hills overlooking the great expanse of Lake Kariba, Bumi Hills Safari Lodge is a hidden paradise just waiting to be discovered.
Offering luxurious lakeview rooms, Bumi Hills provides a truly immersive off the grid safari wildlife experience amongst the peace and quiet of this remote area. Not only is the shoreline of Lake Kariba wildlife-rich, but the lodge's proximity to the unspoilt and unparalleled Mutusadona National Park provides endless game viewing. Despite this are abeing less travelled, Matusadona still offers sightings of the Big 5.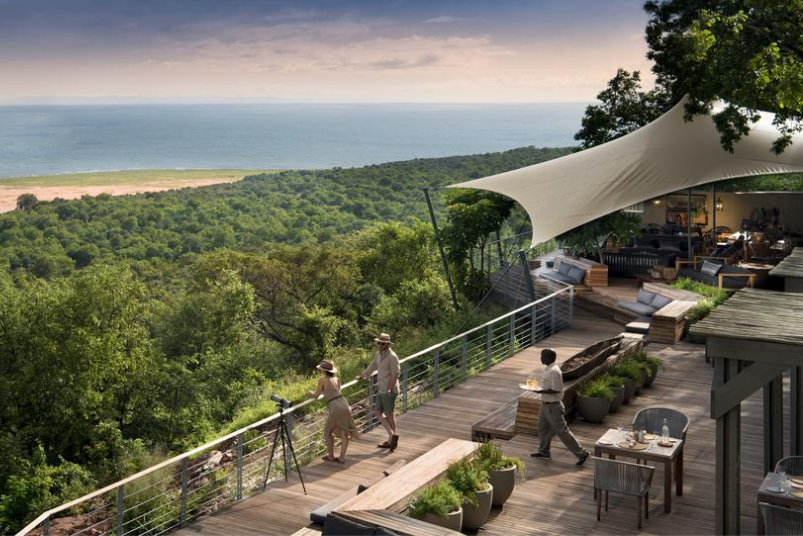 Lake Manyara Tree Lodge, Tanzania
The remote and romantic Lake Manyara Tree Lodge is cradled in the heart of a lush mahogany forest, offering an exciting, interpretive off the grid safari experience in game-rich surroundings.
Each luxurious stilted treehouse promises exclusivity in a remote and secluded area of Lake Manyara National Park. In fact, the lodge is the only one in this scenic and wildlife-rich park. The 10 stilted treehouses that float in a sea of green boast a sophisticated blend of intimacy and romance with elegant décor, outdoor showers and freestanding baths with an incredible forest view.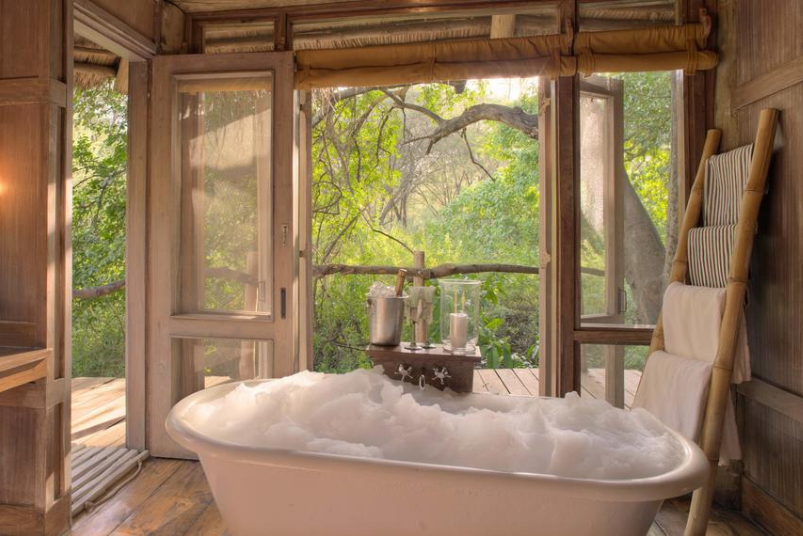 King Lewanika Lodge, Zambia
Situated at the heart of the vast and remote wilderness of the Liuwa Plain National Park, King Lewanika Lodge is arguably one of Zambia's most exclusive camps.
With just 6 luxury villas, each raised on a wooden platform, this lodge promises absolute exclusivity and total immersion in the vast landscape of this untouched wilderness area. Thanks to their remoteness, you feel totally spoilt as you enjoy the abundant wildlife sightings all to yourself, including the second biggest wildebeest migration in Africa, a famous lion pride and a growing cheetah population.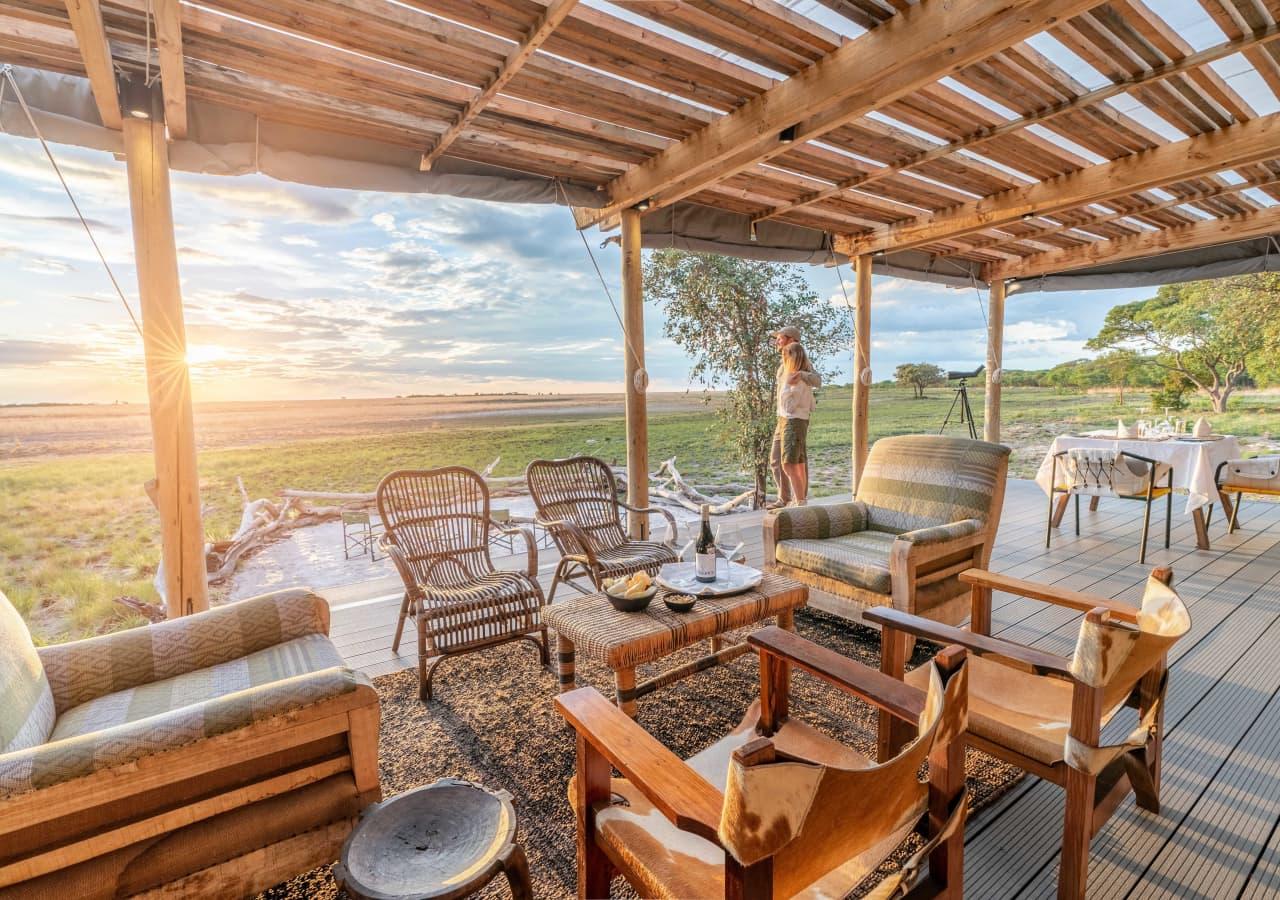 Desert Rhino Camp, Namibia
Set in the heart of the untamed Damaraland region, Desert Rhino Camp is surrounded by rocky hills with scattered euphorbia, ancient welwitschia plants and iconic scrubby vegetation.
The camp offers 8 large, luxury Meru-style tents raised from the ground, guaranteeing remoteness and exclusivity in the vast north Namibian wilderness. These beautiful canvas tents open onto a veranda which offer panoramic views of the dramatic, alien landscape. What's more, Desert Rhino Camo is one of the last remaining places on earth to see the critically endangered black rhinos which freely roam the area. Here you'll also discover a diverse array of desert adapted wildlife that survive in this stark and barren landscape.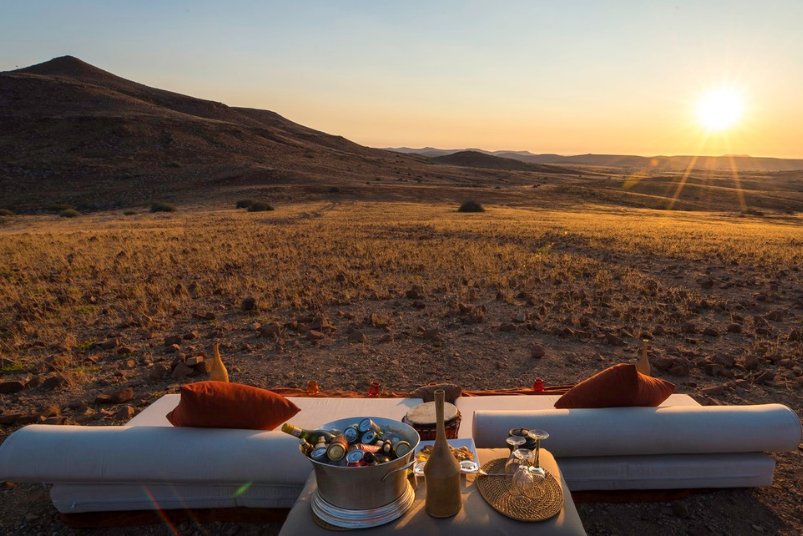 Kalahari Plains Camp, Botswana
Recognised for its stark beauty and remoteness, Kalahari Plains Camp is situated in the renowned and unspoilt Central Kalahari Game Reserve, one of the largest and least-visited conservation areas in the world.

The Kalahari Desert biome is a place famed for its outstanding wildlife with vast herds of antelope and legendary black-maned Kalahari lions. Due to the remote location, stargazing is especially spectacular... there's even a sleep-out deck available for those guests who wish to spend an unforgettable night sleeping under the stars.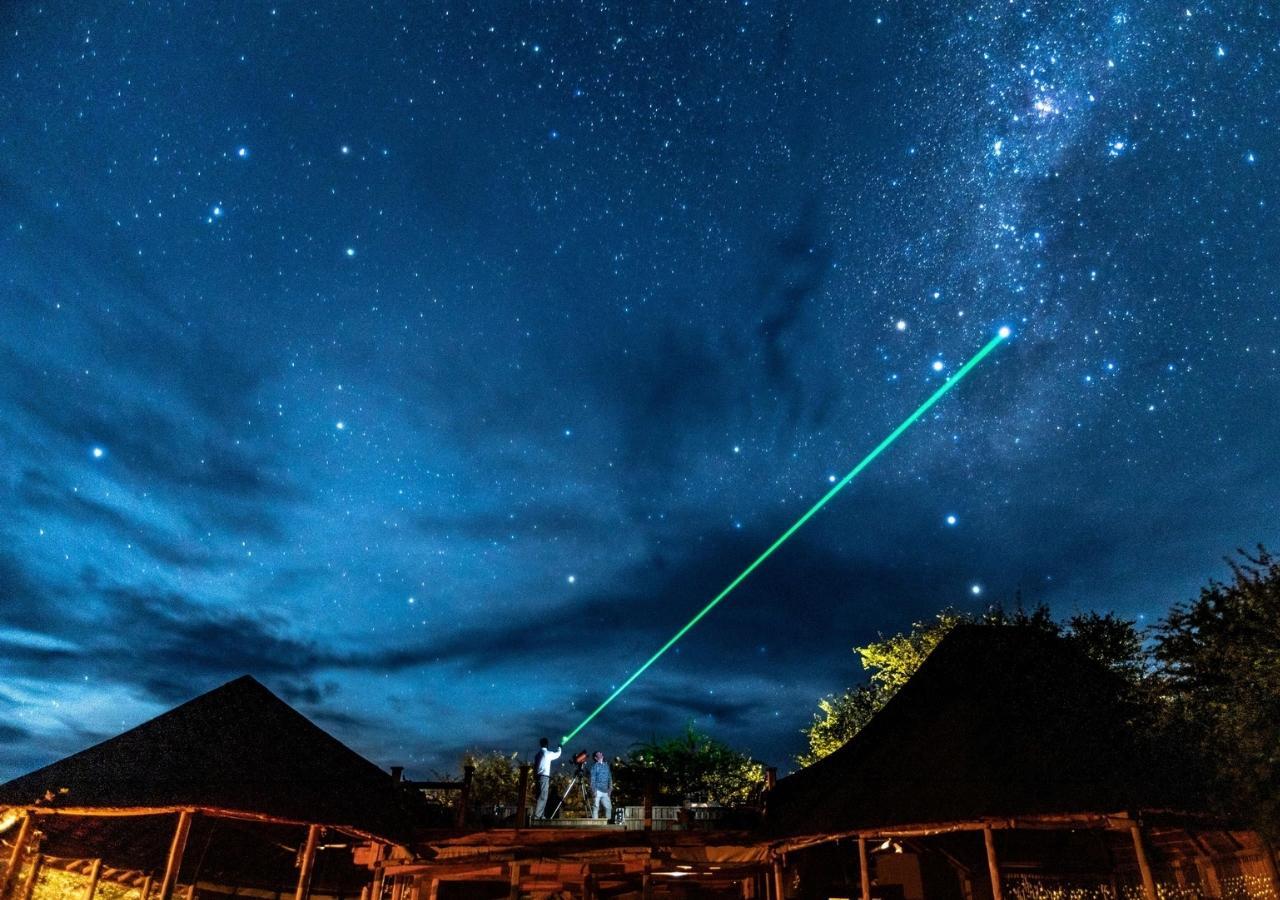 If your wild side is feeling ignited, why not start planning your off the grid safari by contacting our Travel Experts.