Mahlatini ran a competition in 2022 in search for a Healthcare Hero who was going above and beyond to help save lives during the pandemic in which the winner would win a luxury trip to South Africa. We asked the public to nominate a Healthcare Hero they knew and with an overwhelming number of nominations and votes by the public, pediatric intensive care nurse Martha was crowned our winner.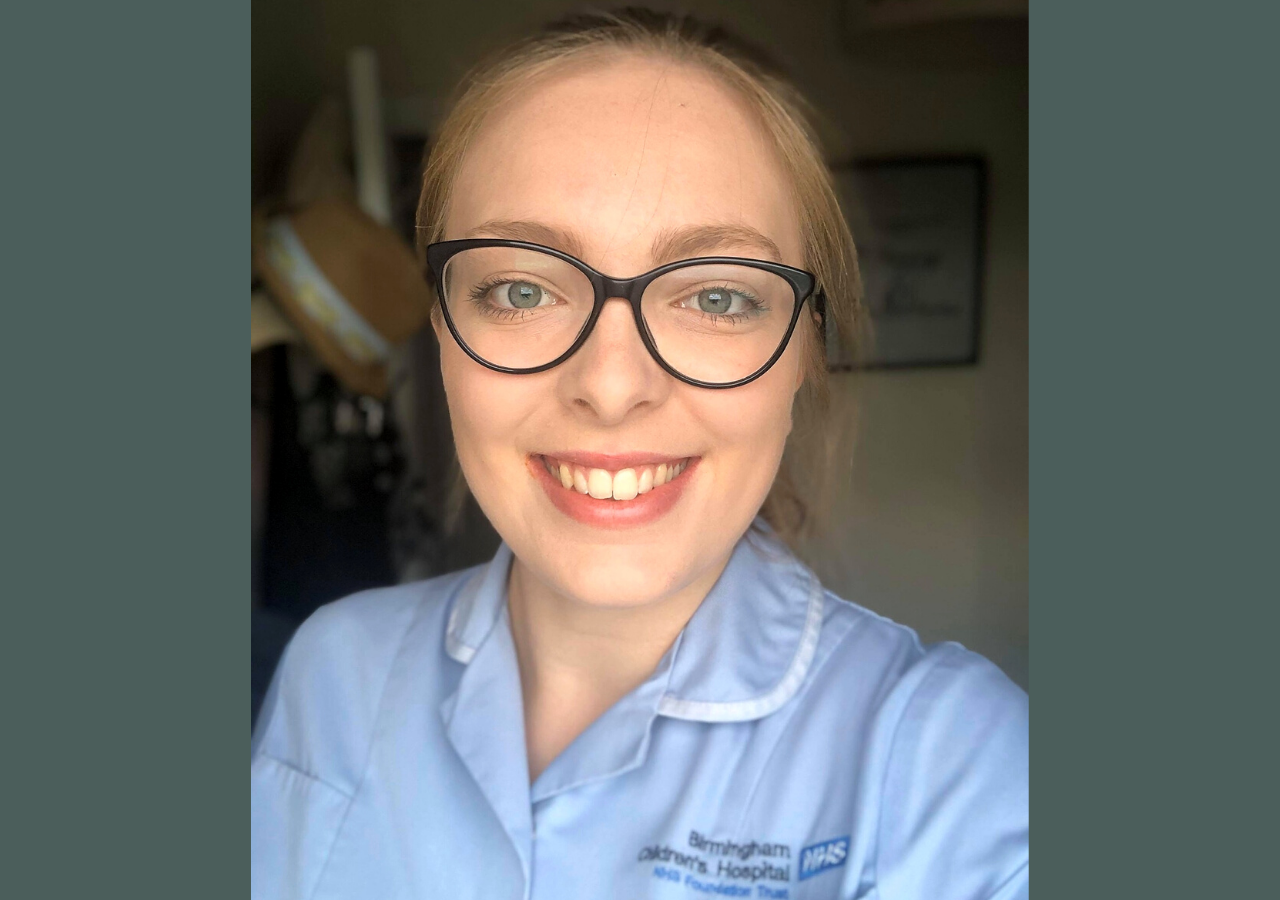 After much rescheduling (due to the ongoing effects of the pandemic) Martha finally headed off on a well-deserved trip of a lifetime with her childhood sweetheart and paramedic Ben, who she married since winning the Healthcare Hero competition. When they returned we sat down with our travellers for a Q&A session about their South African Cape Winelands and Kruger safari experience:
How did it feel when you won the Mahlatini Healthcare Heroes competition?
"Being nominated for the competition had come as a complete surprise. There were so many other hard-working healthcare heroes working during the pandemic, so I felt honored to have been shortlisted for the competition. We got the all-important email whilst I was asleep in the middle of a row of night shifts. I remember coming out of a dream to Ben waking me up with the incredible news that we had won the Healthcare Heroes competition. I felt overwhelmed by the support and lovely messages that we had received from the local community and it was a dream come true."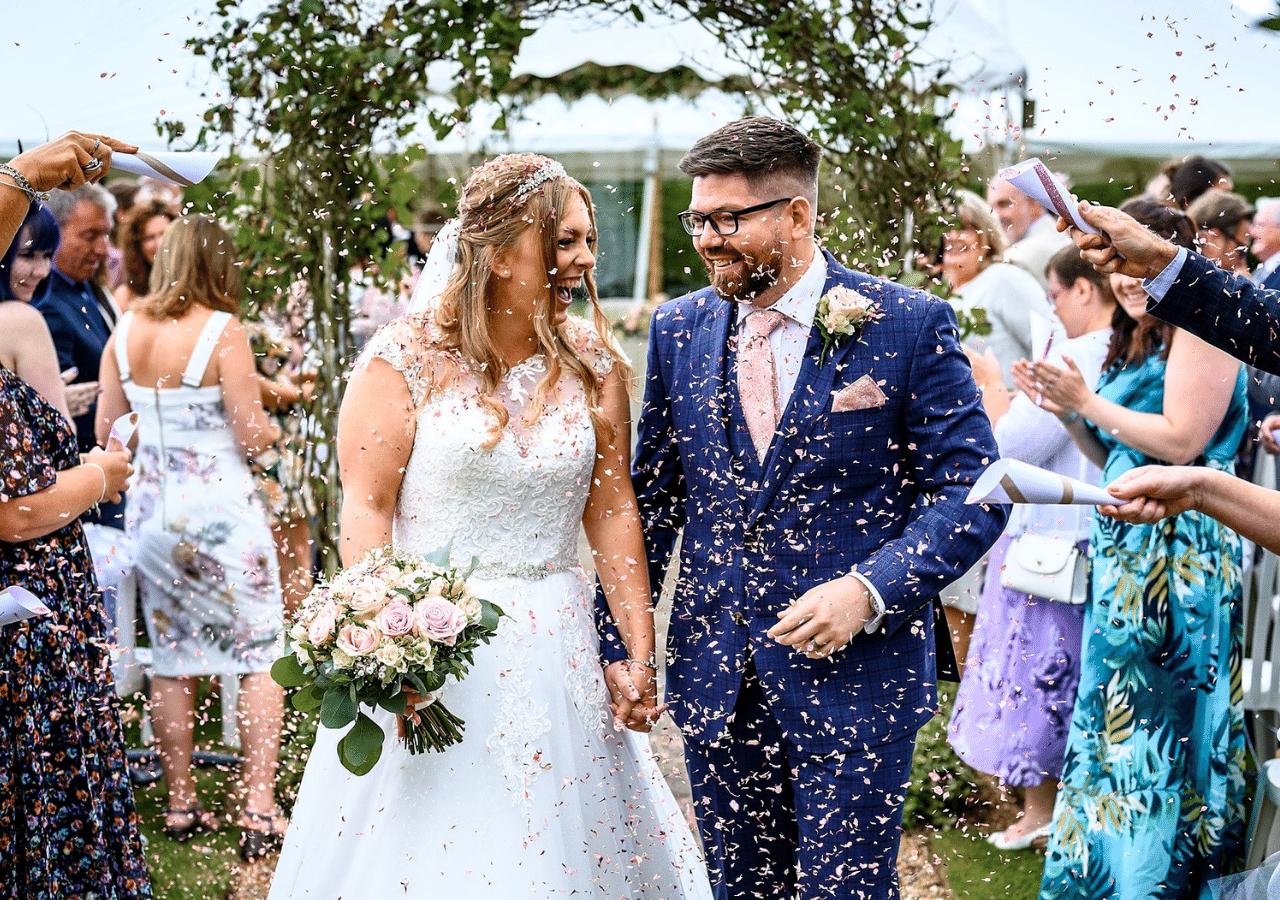 How was it working with your dedicated Travel Expert, Nicki?
"Nicki became a great friend right from the start of our journey with Mahlatini. We had to rearrange the travel plans multiple times due to varying restrictions on international travel due to the pandemic, but she was always so kind and accommodating. Nothing was ever too much trouble! She would always respond to emails very promptly and would follow up each and every query we had. Nicki had a wealth of knowledge about South Africa and built a great personalized itinerary for our holiday, including the essential "must-visit" places, beautiful viewpoints and the best restaurants. However, she also included plenty of time for rest and relaxation. She listened to what would work well for us and helped us achieve it. Nicki also took the time to come and visit us whilst we were in South Africa which was really lovely and showed how genuine and caring she was!"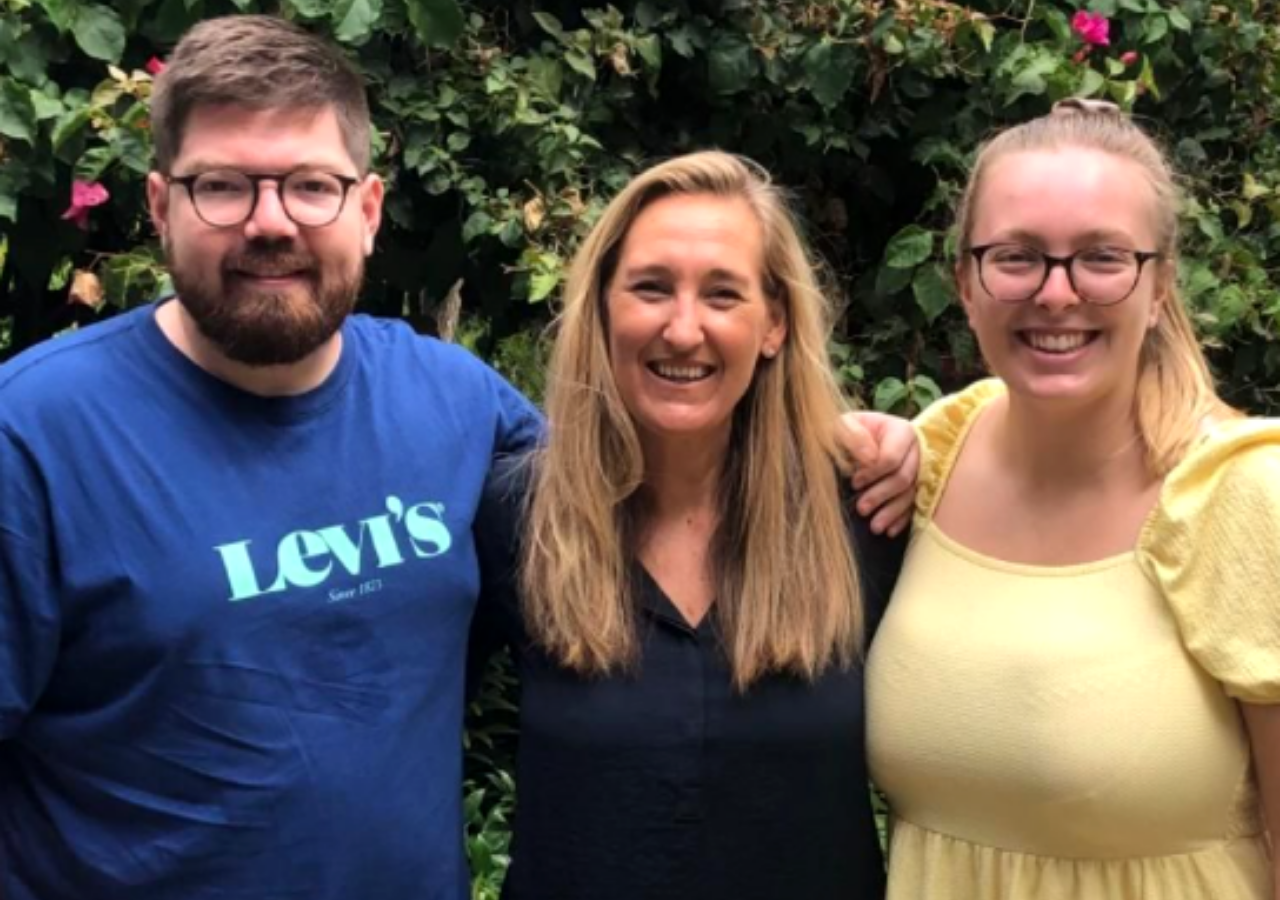 How did it feel when you finally received your Mahlatini booking pack?
"It was so exciting to receive our booking pack in the post! Finally, the time was nearing and it was happening! Everything was so professional with a personalized itinerary that included all the essential details such as flight times, booking details, and essential contact numbers. Everything we needed was in one place and this was invaluable to refer to whilst we were in South Africa. A beautiful suede Mahlatini travel wallet was included, which was great to store our documents in during the long journey and we also used it to store a few memorabilia for our scrapbook for when we got home!"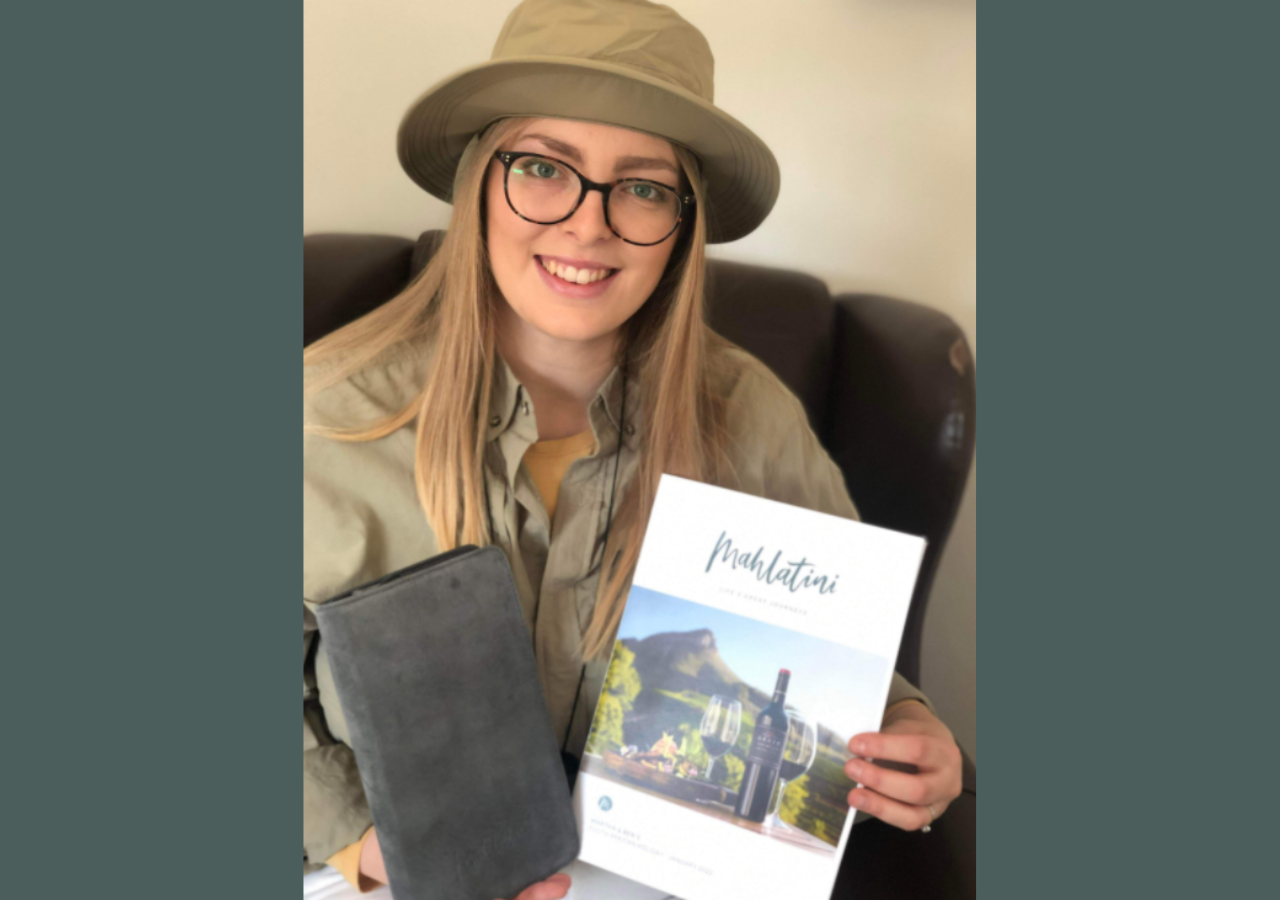 What was it like to finally touch down in South Africa?
"Even after a long journey, arriving in Cape Town was just incredible. The warmth hit us as we stepped off the plane and we couldn't believe that we were there! The whole experience felt like we were in a dream. We were greeted straight away at the airport and taken through health screening and security by a very helpful gentleman who couldn't do enough for us. Then we met our driver, Pierre, who took us from the airport to The Last Word Constantia in Cape Town. He was very knowledgeable and taught us lots about the history of Cape Town and the areas we were driving through."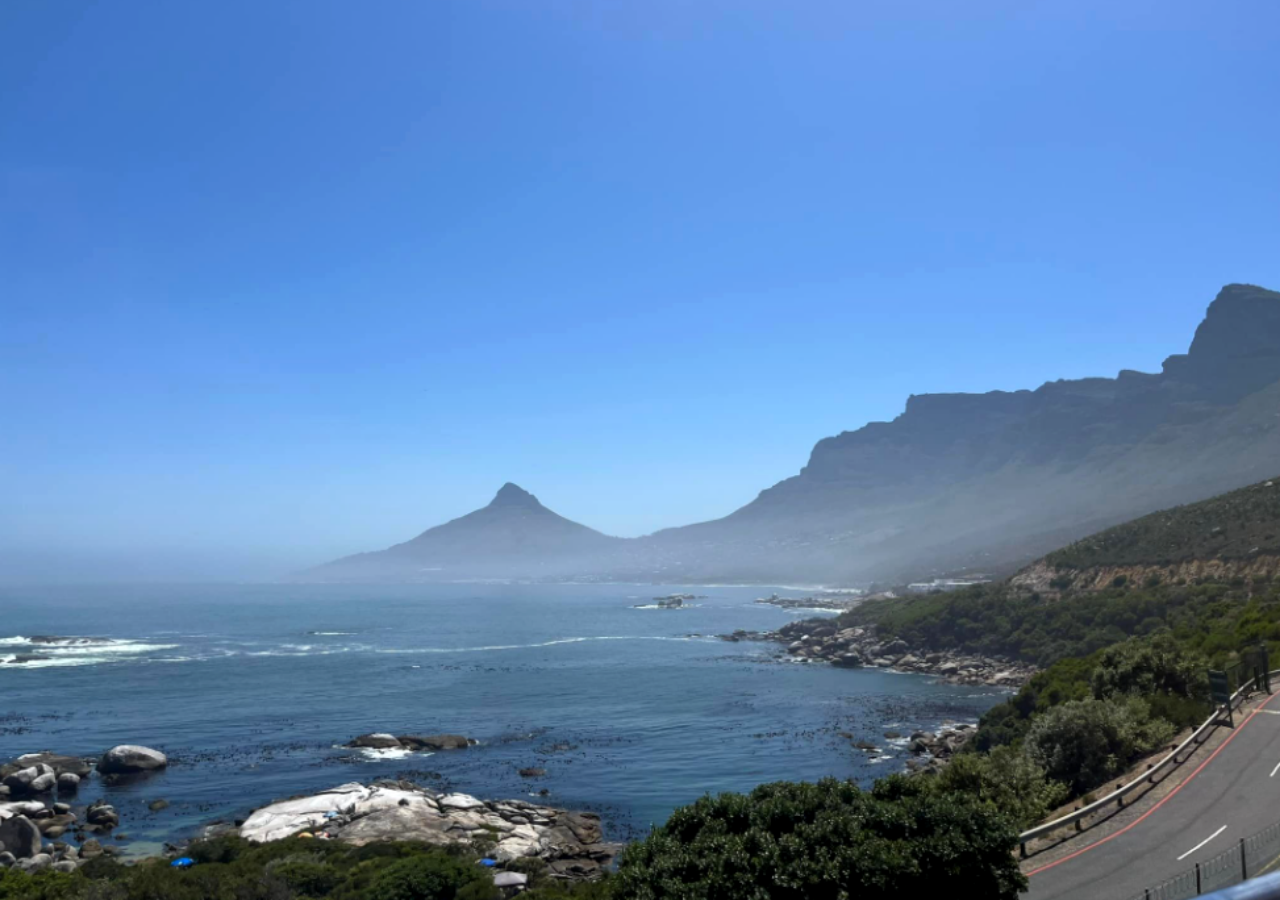 How was your stay in Cape Town?
"The Last Word Constantia was the ultimate exclusive honeymoon getaway. It has beautiful gardens, is serene and private and the staff made so many finishing touches which made everything perfect. The suite was luxurious and had everything we needed and more! We had a handwritten congratulations card and tasty treats every day, with the butler John becoming a welcoming, friendly face who made the best drinks!
With only one full day in Cape Town, we tried to have a taster of all the best views and experiences and fit as much as we could in a short space of time. The City Sightseeing hop-on hop-off red bus tour was so much fun! For only £20 we were able to travel on the open-top bus all around the coastline of Cape Town, through the city and half way up Table Mountain. Some amazing views and the highlights of Cape Town in a really easy way. We had lunch at the V&A Waterfront in a restaurant overlooking the harbour and with a great view of Table Mountain, whilst drinking a delicious glass of local wine and watching the seals dipping their tails in the water. Cape Town is truly spectacular."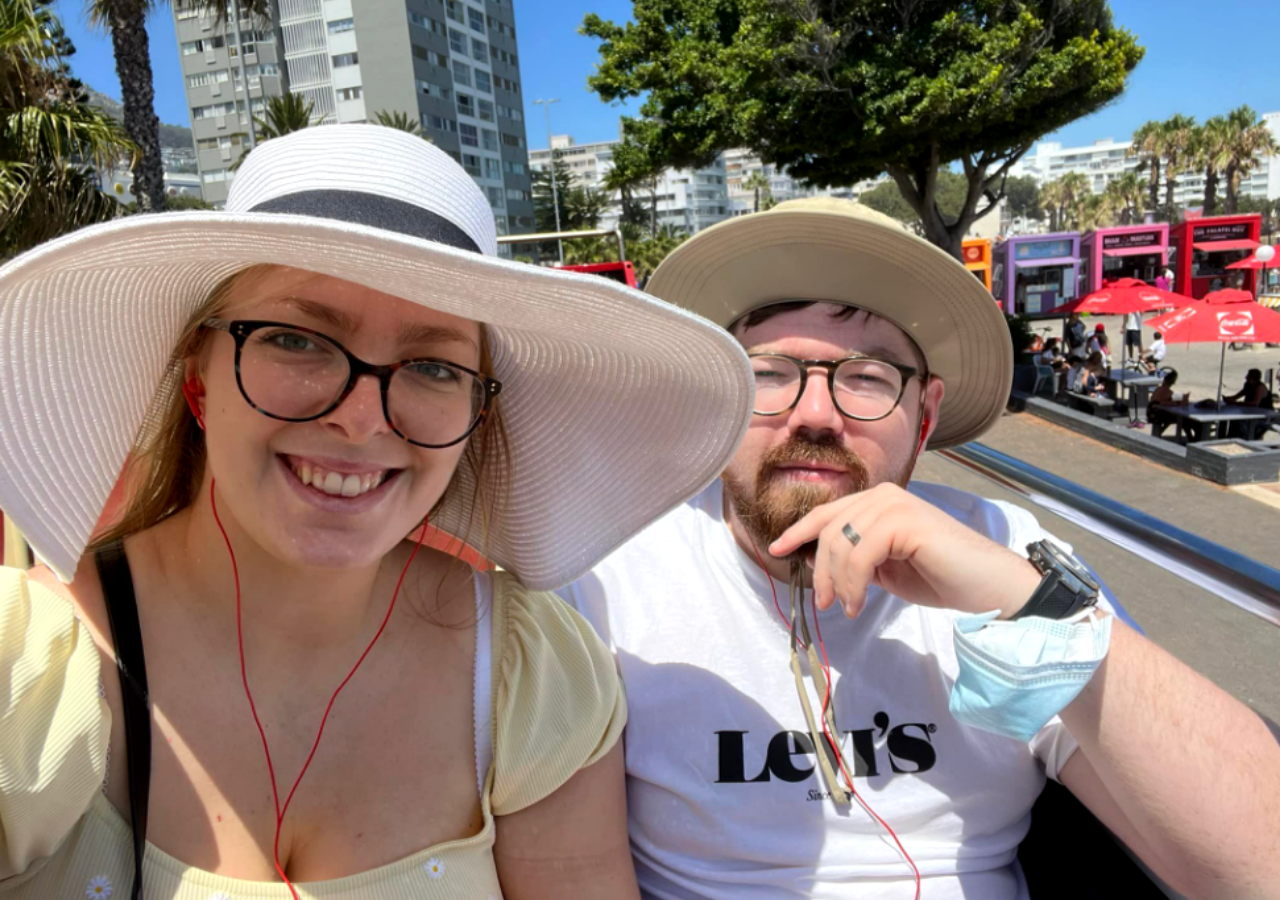 Your next stop was the Cape Winelands, how was your time there?
"The Last Word Franschhoek was ideally located in Franschhoek, tucked away off the main road, so only a short stroll out the main gates you had a wide choice of shops, cafes and restaurants to wander through. The hotel itself was a home away from home. The suite was luxurious and provided everything we needed. With only a few exclusive rooms, we had the swimming pool to ourselves and a sun deck for those lazy afternoons with a Gin from the help-yourself hotel bar.
The Winelands itself was breathtakingly beautiful. Nicki suggested the Wine Tram, and it is a must-do! An easy and fun way of seeing the best wines South Africa has to offer."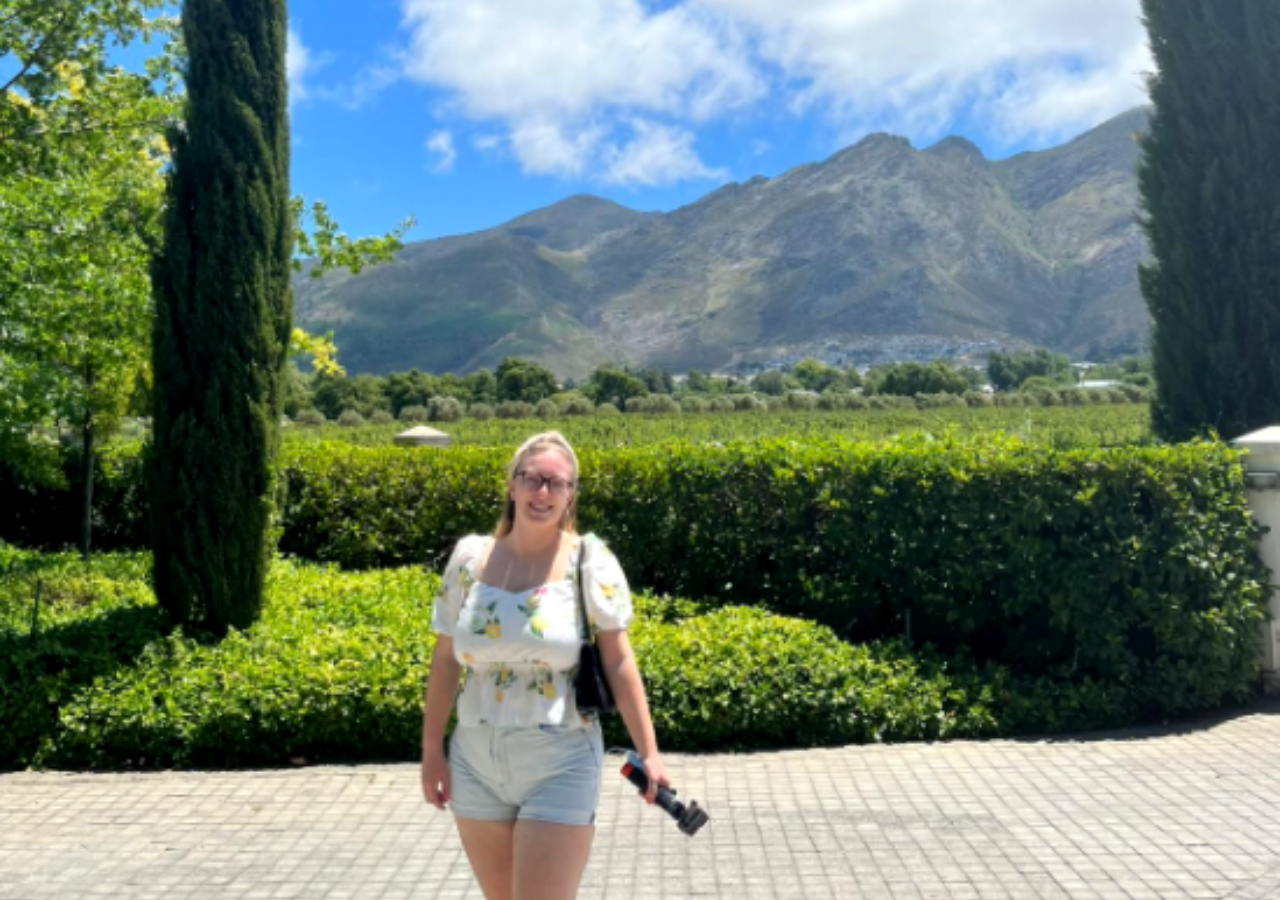 Tell us about your anticipated Kruger safari with The Last Word Kitara.
"The Last Word Kitara was an unbelievable luxury lodge and the staff were all waiting to greet us as we pulled up. The lodge itself is exceptionally situated and an ideal place to take a dip in the infinity pool whilst watching out for wildlife coming down for a drink. It was a little slice of heaven! The food was out of this world and we had new dishes for each meal every day. I ate 5 different meals at each sitting just to try all of the incredible homemade delicacies. Even down to the finer details, everything was very thoughtful. Toilet rolls adorned with flowers, poems with snacks left on our bed for when we returned in the evening, and bath salts for a soak overlooking the African bush. Though I was a little too scared to use the outside shower in case a leopard decided to stroll past!"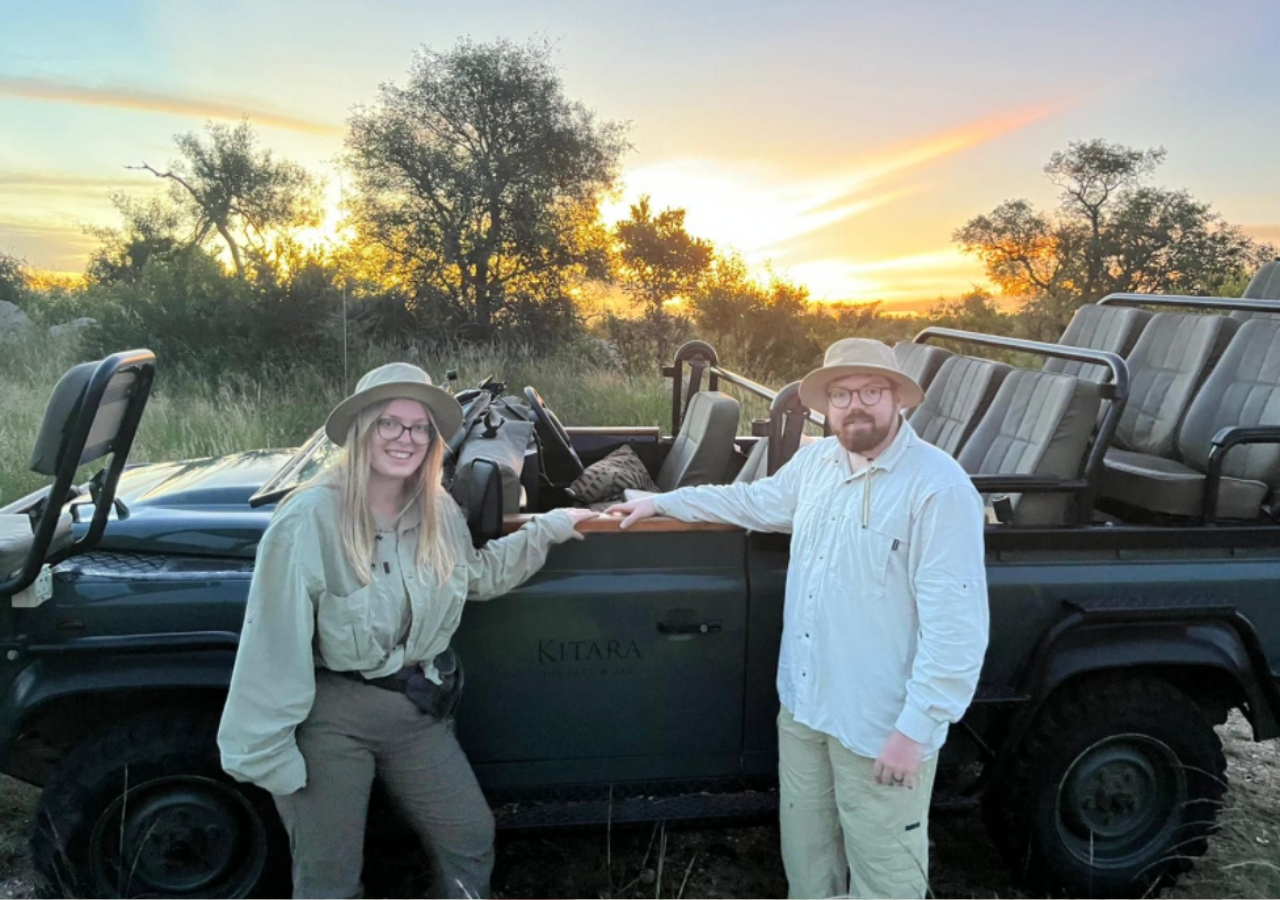 What was the highlight of your Kruger safari?
"The highlight had to be the twice-daily game drives. Such an immersive experience. We were expertly directed by Craig, who had a vast knowledge of the specific herds of animals in the area, how they move around the private nature reserve and how to read their behavior. He enabled us to experience some incredible sightings, such as a mother leopard and her cub with their fresh kill trying to put it in a tree, and a pride of lions lazing in the sun. We were surrounded by so many different animal species that we wouldn't have ever dreamt of seeing with our very own eyes. We couldn't believe how lucky we were. We even cried with laughter on the bumpy roads when an impromptu African storm decided to arrive. We feel like a piece of our heart will forever live in South Africa."
"But our truly extra special #MahlatiniMoment was watching an elephant walk down the river in front of us, eating bushes as he went along, before crossing the river right in front of our bedroom. He ended up being within 5 metres of us, as we stood on our balcony. It was a pinch ourselves moment!"