As the world opens up after months of lockdown due to the Covid-19 pandemic, many of us are wondering what travel will look like in our 'new normal'. In keeping with our pioneering ethos, Mahlatini were keen to be one of the first to explore once again. Our Cape Town based co-founder Greg Fox, his wife Sarah and their children travelled west to Madikwe Game Reserve and Limpopo Province in South Africa, after almost 6 months in lockdown!
For most of us, we want two things; firstly, to travel safely with our nearest and dearest; and secondly, to still have amazing experiences that arent hindered by Covid protocols… and an African safari delivers! Upon their return, we asked Greg and Sarah to share their personal experience and honest opinions of travelling during the pandemic:
How did you travel?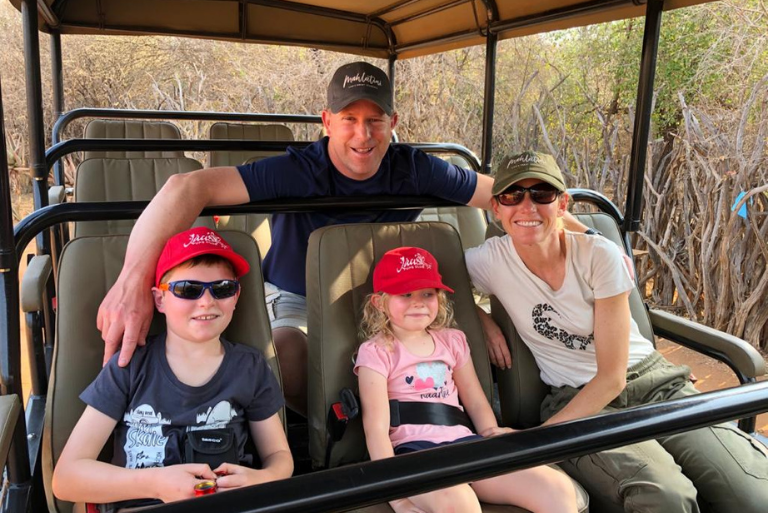 "We flew from Cape Town to Johannesburg. Everyone in the airport and on the plane wore masks and the airline had sanitising stations everywhere. Both airports were quieter than usual and we all were required to have our temperatures checked at the entrance to the airport and complete forms for contact tracing. One thing that was most noticeable on the flight was that no food and drink was offered or sold as usual, which is useful to know if you're flying with young children.
Once we landed in Johannesburg we picked up our hire care which had been sanitised and cleaned, but the process didn't take any longer for us, which again is vital when travelling with kids.
Where did you stay?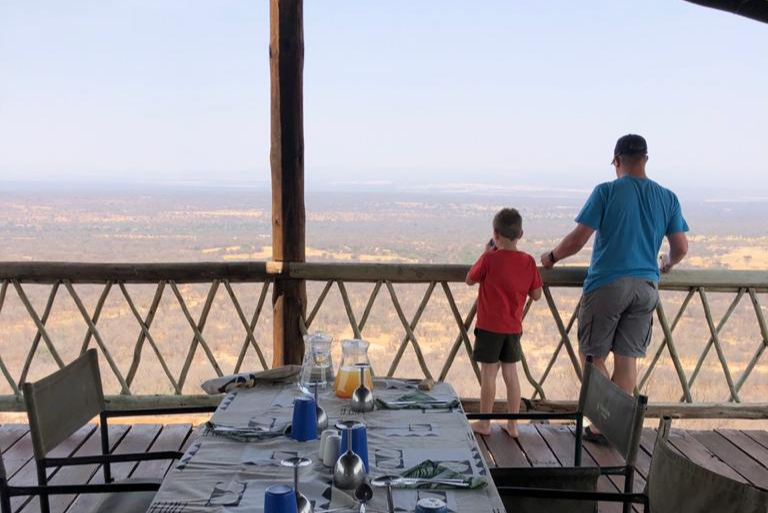 "We stayed at Sun City in the North West Province, Jacis Safari Lodge in Madikwe Game Reserve and Ant's Nest in the Waterberg, Limpopo Province."
What precautions were in place at the lodges and camps?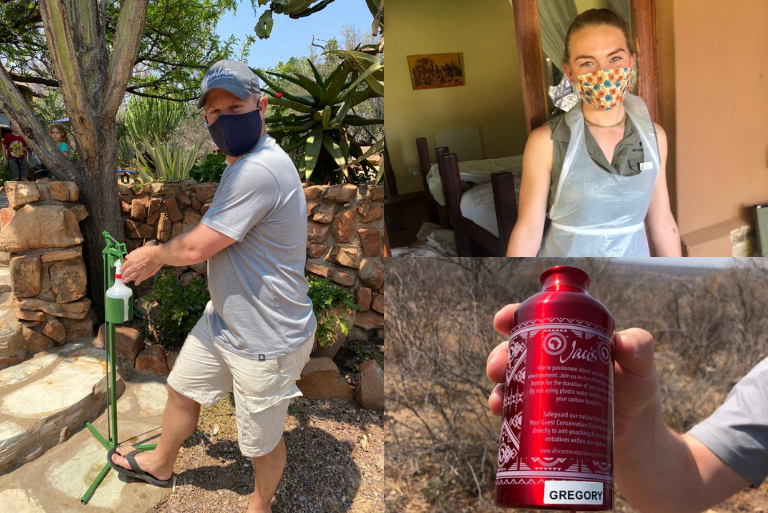 "You can really sense that everyone is doing their best to restrict the spread of the virus and no one seemed to be taking unnecessary risk.
While staying in Sun City, every time we entered the building they took our temperatures. Everyone wore masks in the hotel and wider complex but guests weren't required to at meals or around the pools. The buffet breakfasts were behind glass partitions and served by waiters also.
At Jacis Safari Lodge we were required to send our temperatures to them ahead of time. On arrival, and every day whilst we were there, we had our temperatures taken again. The staff all wore masks and we saw signs of extra cleaning and sanitising taking place around the lodge. There was always sanitiser available for guests. We were staying in the Nare Suite at Jacis Lodge and we ate all of our meals in our own suite, prepared by our own private chef and served by our private butler. We also had a private guide and vehicle, which while much safer was an absolute dream!
At Ants Nest they had their covid protocols very clearly explained to the guests on arrival and signs were on display around the lodge. Again it was masks, sanitiser and extra cleaning throughout.
We all felt safe and even more so because of the open space and fresh air. The vast space of safari allowed for easier social distancing and all our properties offered in-room dining for further privacy and safety.
As safari veterans, what hasn't changed?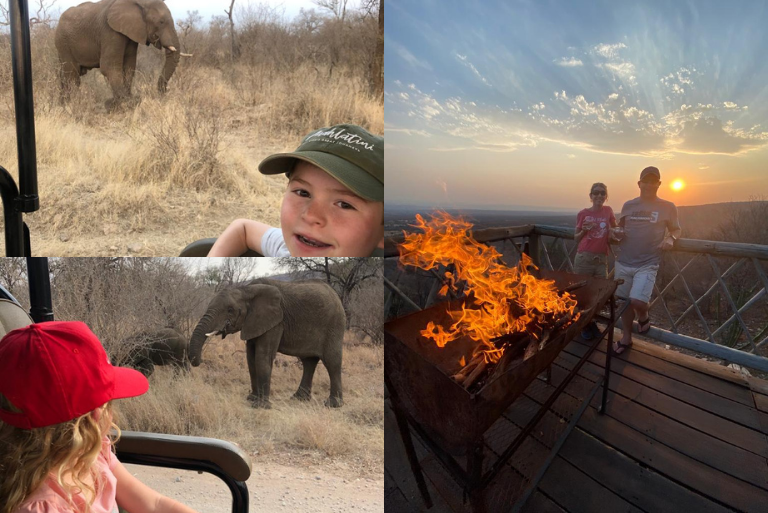 "The incredible wildlife experience is unchanged, the sunsets are unchanged, the enthusiasm and passion of the guides is unchanged, the starlit skies are unchanged, and the sense of adventure is unchanged. Ultimately, the essence of safari has remained untouched by Covid-19."
Are there any perks to travelling in a post-lockdown world?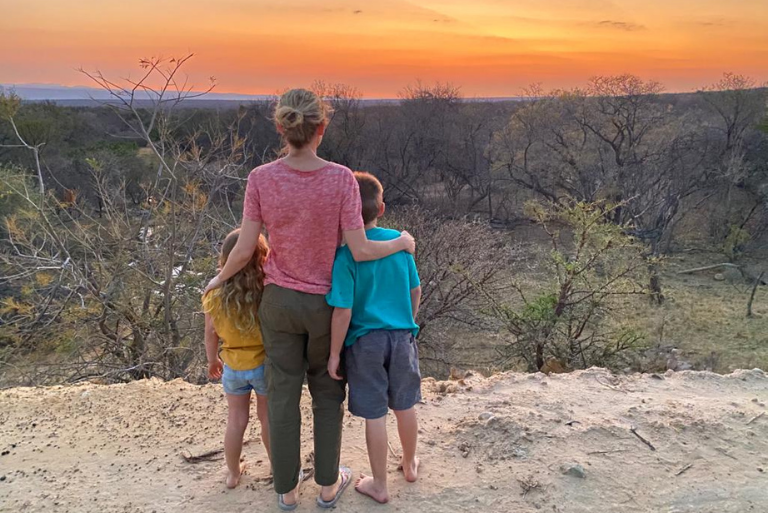 "Although we dont send our clients to crowded places anyway, they are definitely quieter. What already are incredibly exclusive and private properties, feel even more so. We really felt we had the place to ourselves, but with the wonderful staff and the African bush around you, the atmosphere is still electric."
Did your children enjoy travelling again?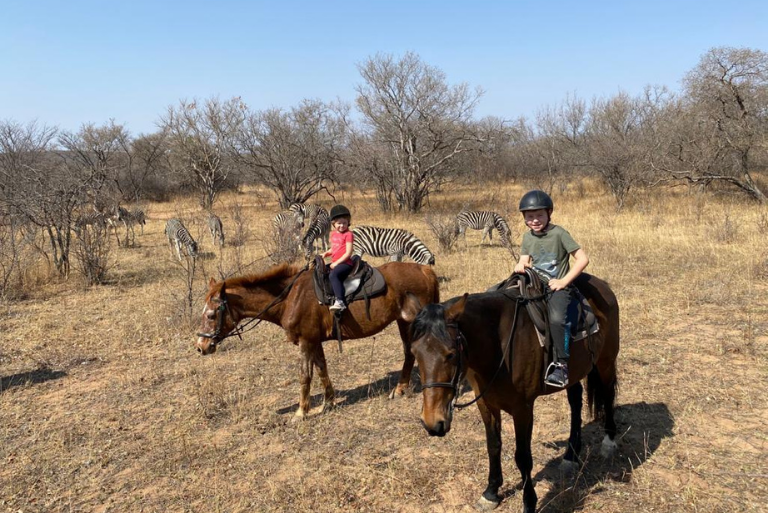 "The kids had a ball! They are crazy about safari in general and also used to wearing masks and using sanitiser now, so they certainly didnt feel restricted by it - neither did we, to be perfectly honest! I think because all the staff were so wonderful, they made everyone else feel relaxed about the increased safety measures. "
If you're dreaming of a tailormade African adventure, get in touch with our dedicated travel experts via the enquiry form below or check out our Travel with Confidence guarantee.