Dereck and Beverly Joubert are known the world over as Emmy award winning filmmakers and are admired for using their talents to highlight the plight of big cats everywhere. In conjuncture with National Geographic they founded the Big Cat Initiative or the BCI; a conservation effort that since its conception now operates in 7 countries and currently instigates more than 20 projects. However, it is their filmmaking prowess that we wish to focus on, as when it comes to filming the wildlife of
Africa
nobody does it better. Their films are both beautiful and inspirational so we have handpicked some of our favourites for you to enjoy.
The Eye of the Leopard
Were kicking things off with one of the duos most famous films. Filmed in the Mombo region of the
Okavango Delta
Eye of the Leopard
follows the life of the leopard Legadema. The film journeys with her until she is 3 years old and verging on adulthood, taking in her every stumble achievement and the heart-warming relationship with her mother.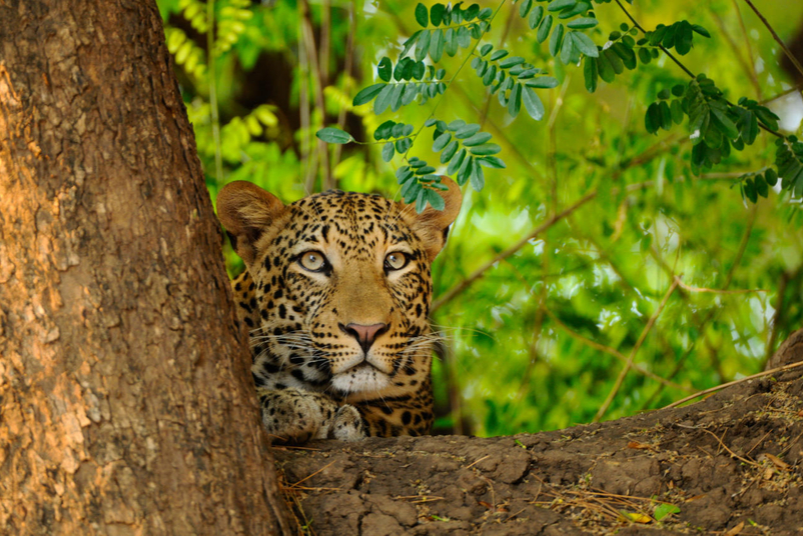 The Last Lions
This poignant tale follows the desperate efforts of the lioness, Ma di Tau, in an incredible journey of survival against the harsh reality of the bush. Many challenges await her and her family as she faces off against a rival pride and their cub killing matriarch, endures skirmishes with crocodiles and buffalo and does her best to fight for the life of her cubs. Its guaranteed to make you cry.
Relentless Enemies
Shot in
Botswana
this documentary examines the intense struggle between three prides of lion and a population of just over a thousand buffalo. But this is in no way a one sided battle of lions against lions, the buffalo fight back; chasing, frightening and sometimes killing their pursuers.
Ultimate Enemies
It is almost beyond comprehension that a lion could take on and kill the largest land animal on earth. This incredible documentation of the relationship between a young lion pride and elephants focuses closely on their battle for dominance, placing in perspective the raw power and hunting finesse of one of our planets mightiest predators.
Eternal enemies
The after dark feuds between lions and hyenas are documented in nail biting fashion as the two opposing forces struggle for survival. Focusing on the battles between one pride of lions and one clan of hyenas this award winning film uncovers the secret interactions of their behaviour during the cool Botswana nights.
Zebras – Patterns in the Grass
Patterns in the Grass
follows the yearly migration of zebras in Botswana as they journey 300km across African grassland. The film observes the relationships and hierarchy of these beautiful creatures, the many dangers that await them and the spectacle of their yearly ritual caught impressively within the Dereck and Beverlys experienced lens.
Reflections on Elephants
Uncover the silent and gentle nature of the worlds largest land animal. Travel with the herd of elephants highlighted in this film in search of water and find yourself touched by the story of two young calves. This film also provides great insight into the soulful way these animals react to death, a profound and engaging watch.
Rhino Rescue
This moving documentary features the struggles of reintroducing rhinos into the Botswana wilderness. It is defined by the efforts of those against poaching and in particular follows the plight of one man, Mpho and his unique understanding and relationship with rhinos.