Solo travel is synonymous with a thirst for adventure, an authentic love of travel and inspires a sense of independence. From years of experience planning tailor-made African safaris, our team appreciate that many solo travellers want something different when travelling alone. When embarking on a solo safari, travellers often consider things like solo supplements, communal dining and added privacy.
An African safari can be the ultimate luxury adventure, especially when you travel with Mahlatini! Our experienced team have assisted many solo travellers during our 19 years of business and we appreciate that a solo traveller may have different needs than a group or couple. To help you plan your next solo travel adventure, our multi-award winning team have hand-picked our 'Best Safari Lodges and Camps for Solo Safari':
Angama Mara, Maasai Mara, Kenya
For solo safari goers, Angama Mara waive the single supplement. This incredible safari property is located in Kenya's Maasai Mara, one of the most iconic safari destinations in Africa. Here solo travellers can enjoy shared game drives, walking safaris and even hot air balloon trips. The selling point at the luxurious Angama Mara is undoubtedly the views. One of the views being the site where many of the most memorable scenes from the movie Out of Africa were filmed.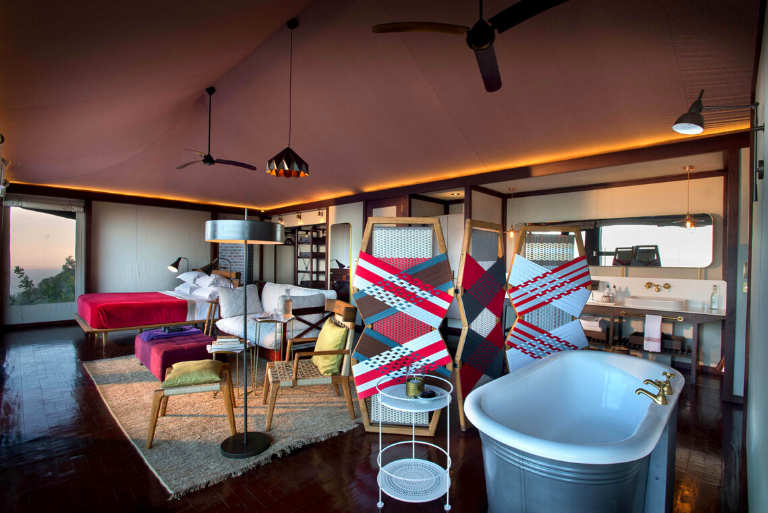 Jackalberry Lodge, Great Kruger, South Africa
Set in the Thornybush Private concession, this safari lodge offers understated luxury and African hospitality. South Africa's Big 5 Thornybush Reserve offers no single supplement. It's the best of both worlds, where you can join the staff and other guests on game drives, at hosted meals and at pre-dinner drinks around the camp fire. You can enjoy plenty of 'me' time, in the form of spa treatments, and lounging on your private deck enjoying the views. Jackalberry is a place to slow down and unwind. It overlooks a nearby waterhole often visited by elephants and antelope, perfect for 'deck-chair' game viewing.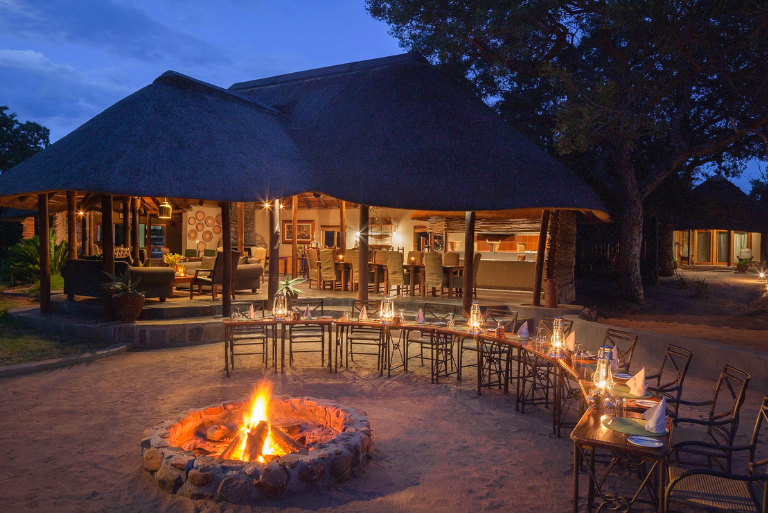 Mwiba Lodge, Serengeti, Tanzania
Peeking out from the tree canopy and surrounded by boulders, Mwiba Lodge is an incredible Serengeti safari lodge for the solo traveller. Offering no single supplement this camp is simultaneously relaxed and intimate, while still being ultra-luxe. You can spend time with other guests over shared meals and activities, as well as magical evenings under starlit skies as you reminisce about the day's adventures around the campfire. However, if you're seeking a more private experience, Mwiba offer the option of private game vehicles.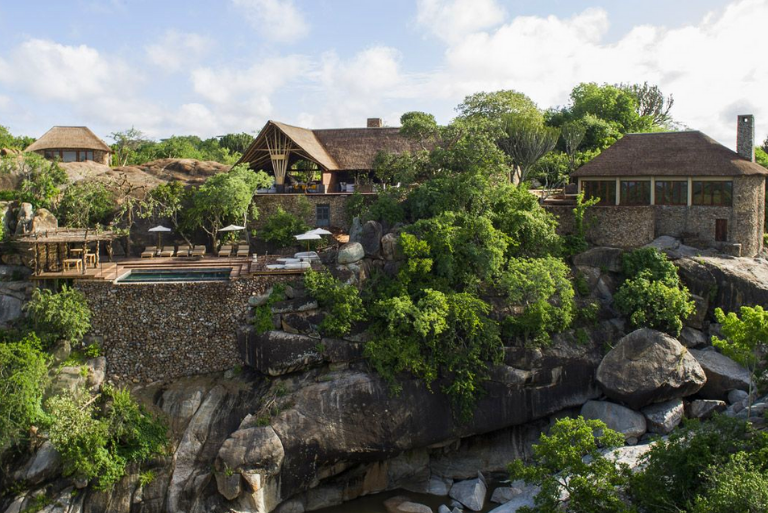 Somalisa Camp, Hwange National Park, Zimbabwe
Currently offering no single supplement as a limited time offer, Somalisa Camp is a true luxury safari experience. A comfortable and elegant camp both inside and out, each tented suite has en-suite facilities and even a glass wood-burning fireplace for a cool Zimbabwean night. Indoor and outdoor showers and copper bathtubs complete the rooms, while the main areas offer a splash pool and decks overlooking the camp water hole.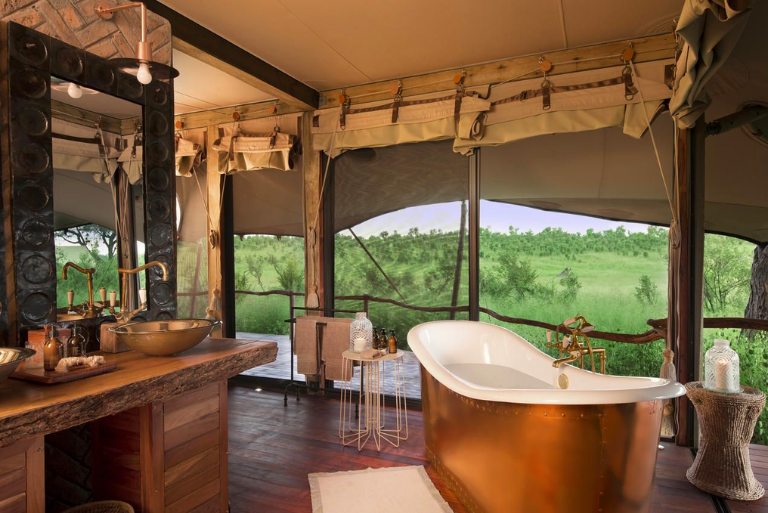 Khwai Leadwood Camp, Okavango Delta, Botswana
Situated in Botswana's Okavango Delta, Khwai Leadwood Camp is an elegantly designed camp, which effortlessly bridges the gap between luxury accommodation and feeling like you are in the great African outdoors. During your solo safari at Khwai Leadwood Camp you will experience shared day and night game drives, walks and mokoro safaris (dug-out canoes), all in search of Botswana's big attractions, including lion, cheetah, leopard, wild dog, elephant, buffalo, hippo and many more.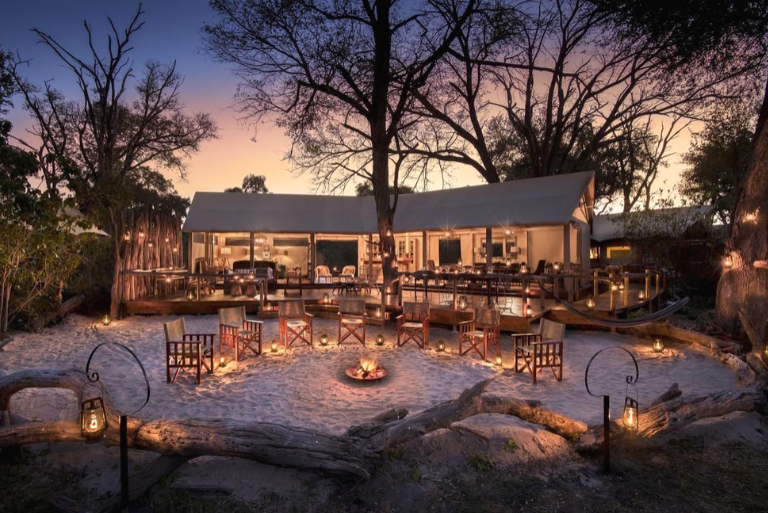 Little Chem Chem, Tarangire National Park, Tanzania
Little Chem Chem is a vintage-style tented camp situated on the edge of an acacia forest and overlooking the freshwater lake, Lake Burunge in the Tarangire National Park. With no single supplement this is the perfect option for a more off-grid Tanzania safari. Small, inclusive and informal, Little Chem Chem offers solo travellers the option of sharing meals and game drives with like-minded guests. There are only 5 tents at Little Chem Chem, each with a large bedroom, a vanity area with dressing room, a rocking chair and study desk as well as an en-suite bathroom with shower and toilet. Uniquely each tent also offers a private fire pit.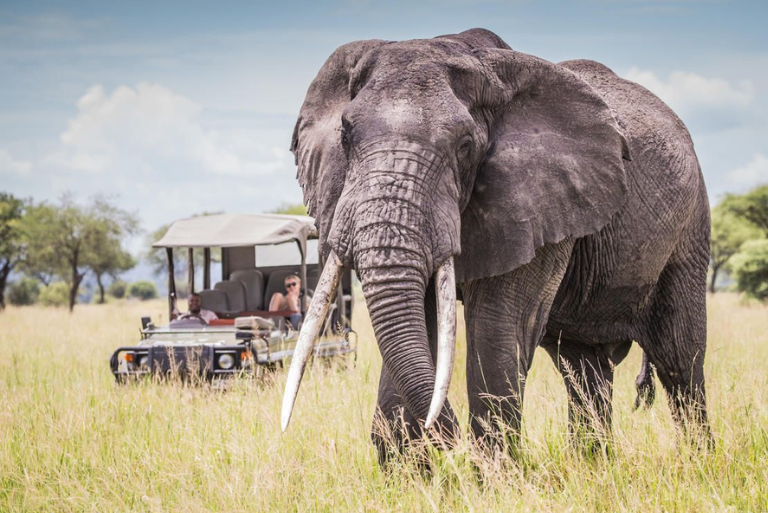 Tena Tena Camp, South Luangwa National Park, Zambia
With private views of the Luangwa River, this tented camp is stylish and with a charmingly traditional nature. Perfect for an intimate solo safari experience. With no single supplement, Tena Tena Camp accommodates solo travellers wonderfully. The camp is small and laid-back, perfect for a Zambia solo adventure. If you want to enjoy some 'me-time' eating meals whilst gazing at the spectacular river views, there is certainly the space and the peace to do so, but there is also the option of sharing meals and campfire or sundowner drinks with the other guests at the camp too.