Are you inspired to travel to places you've seen on Instagram and want to recreate those amazing images for your own feed? Africa stands as a canvas for countless Instagram-worthy experiences that promise not only breathtaking photo opportunities but also unforgettable memories. From vast savannahs to vibrant cultures, here are Africa's top 10 Instagrammable experiences that will undoubtedly ignite your wanderlust:

1. Sunrise balloon safari over Maasai Mara, Kenya
A hot air balloon ride over the open plains of the Maasai Mara is definitely an Instagram-worthy experience. Beginning at sunrise, the balloon rises giving you breathtaking views of the plains, forests and the Mara River. The magic of wildlife encounters from this unique vantage point will redefine your appreciation for nature's beauty.
Insider tip: Plan a hot air balloon safari during the migration season for a chance to witness the breathtaking spectacle of thousands of wildebeests and zebras crossing the Mara River.
2. Gorilla trekking in Uganda
Gorilla trekking is perhaps one of the most unique Instagrammable experiences in Africa. These majestic creatures share our planet, and a snapshot of them in their natural habitat is not only Instagram-worthy but also a testament to conservation efforts. Consider Sanctuary Gorilla Forest Camp in Uganda, where gorilla families occasionally grace the camp with their presence!
Insider tip: Flash photography is typically not permitted on your gorilla trek, as it can startle or disturb the gorillas.
3. Capture the Big 5 on safari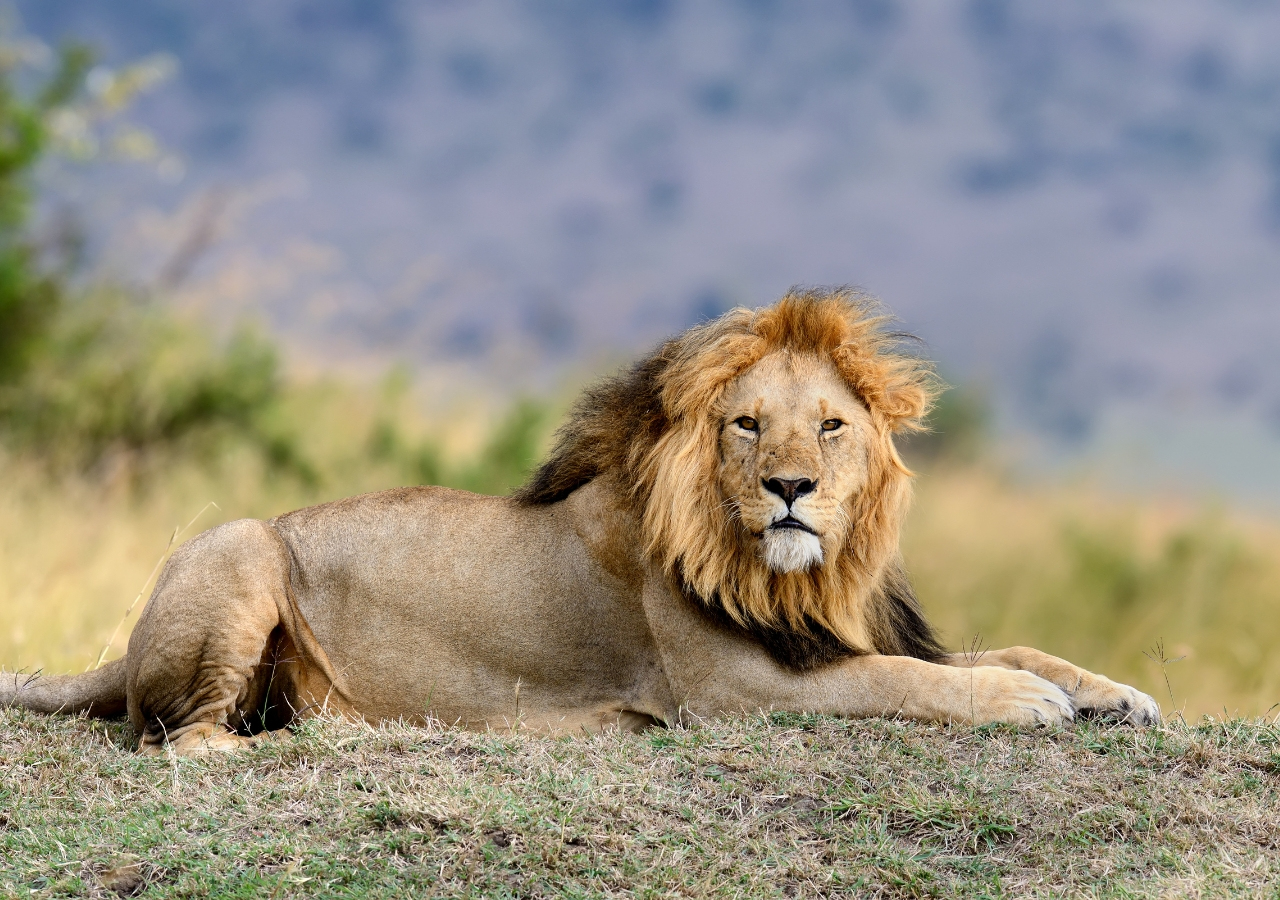 No trip to Africa would be complete without an up-close encounter with wildlife on a safari game drive. A Big 5 safari includes sightings of the 5 most desired animals for safari visitors: lion, leopard, rhino, elephant and buffalo. The thrill of witnessing these iconic animals in the wild is immeasurable and worthy of your bucket list.
Insider tip: Opt for early morning or late afternoon game drives, as this is when the wildlife is most active and the lighting is ideal for photography.
4. Breakfast with giraffes at Giraffe Manor, Kenya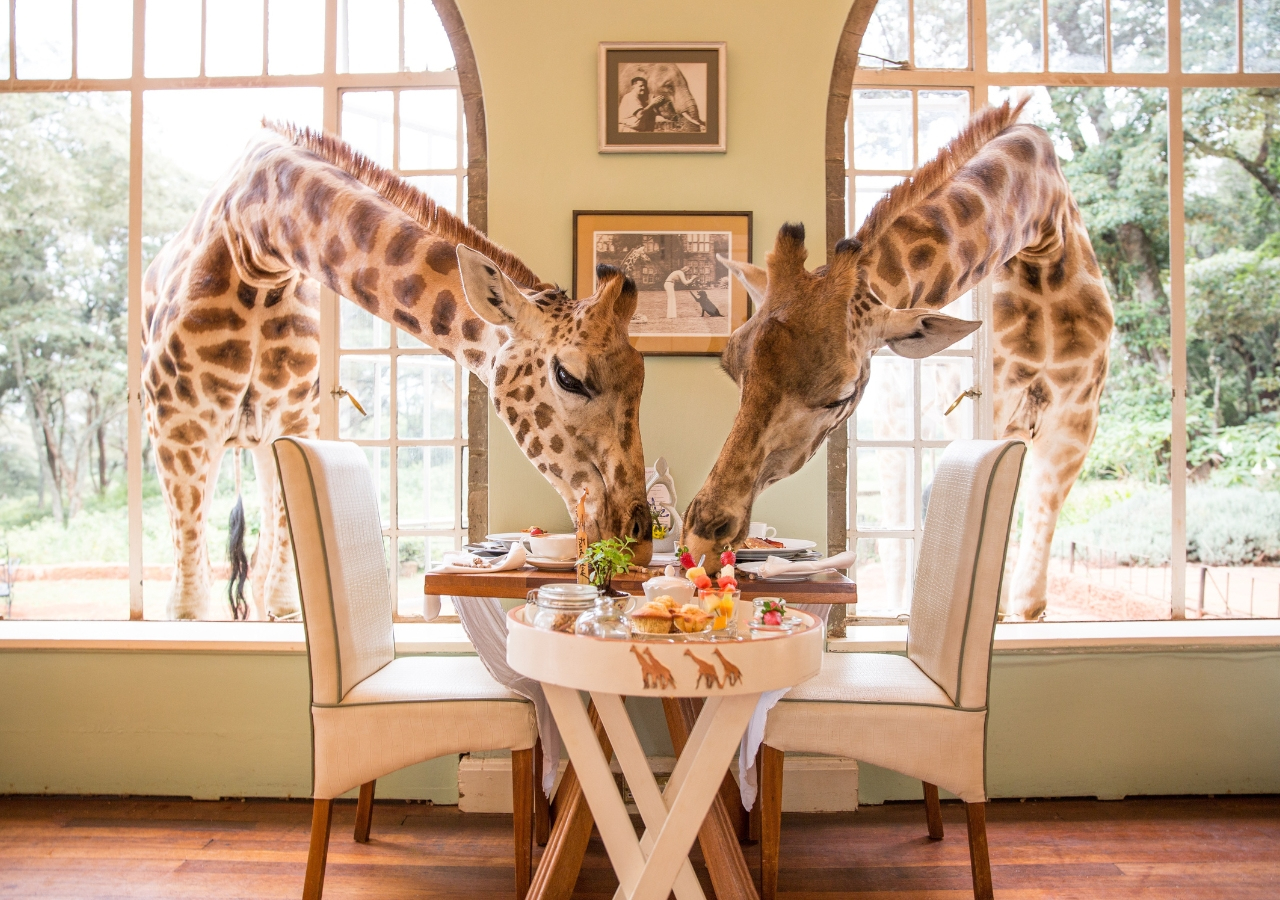 Imagine sharing your morning meal with giraffes, their elegant necks reaching through windows in anticipation of treats. The famous Giraffe Manor in Nairobi, Kenya, is definitely an Instagram favorite. A pre- or post-safari stay here is a must!
Insider tip: Because of its limited availability and popularity, it's best to book a stay at Giraffe Manor well in advance!
5. Infinity pool bliss at Jabali Ridge, Tanzania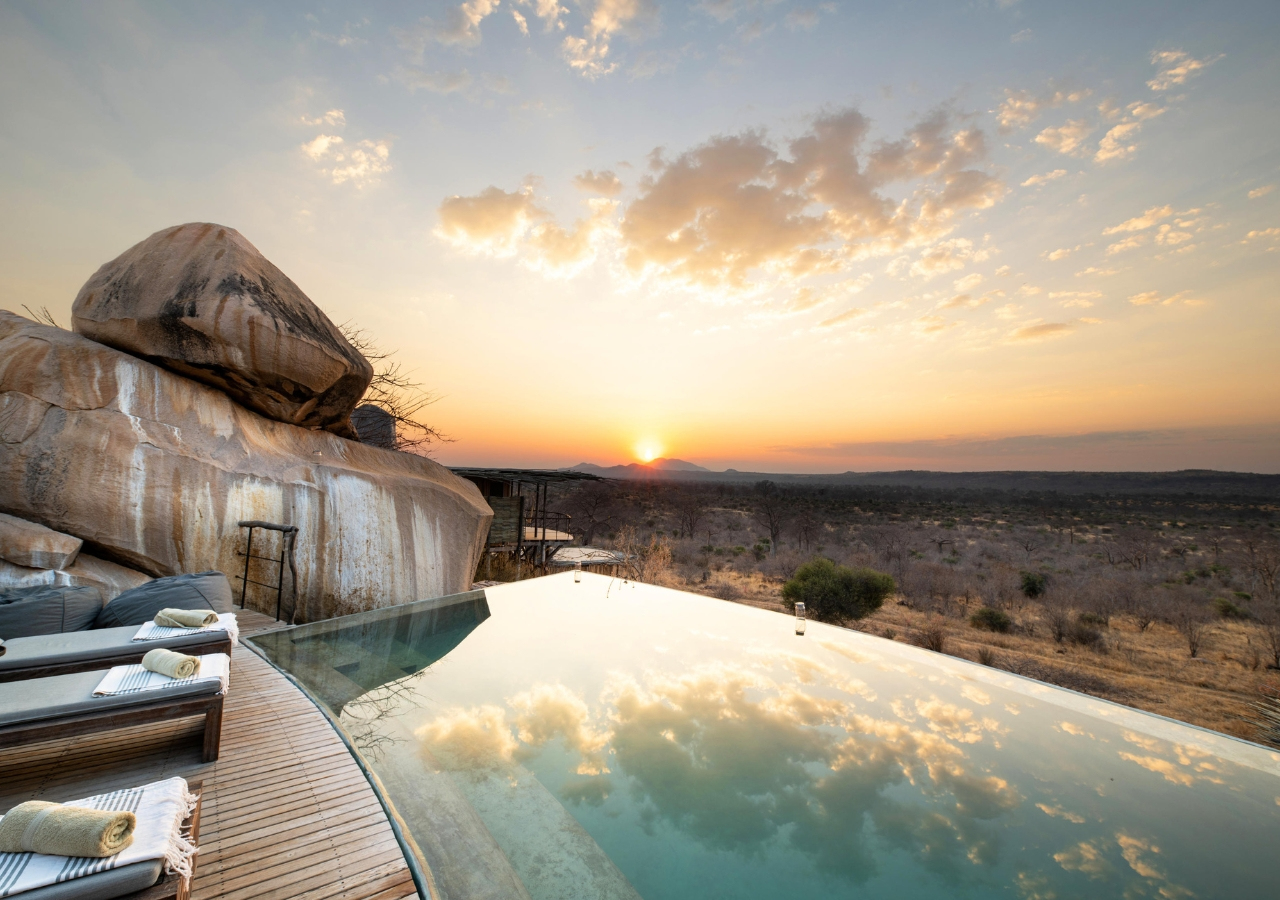 A photo in Jabali Ridge's infinity pool is truly Instagram goals. This infinity pool drops off into the wide park expanse, the perfect place to relax after a long day of game drives and excitement. Overlooking the spiky palms and bulbous baobabs provides you with the most stunning backdrop for some seriously amazing Instagram shots!
Insider tip: Capture your photos during the "golden hour" just before sunset, when the light is soft and magical.
6. Victoria Falls, Zimbabwe
As one of the natural wonders of the world, Victoria Falls is the perfect place to capture one of Mother Nature's most valued accomplishments. Only a 10-minute walk from the Falls, we recommend staying at the Victoria Falls Hotel. The hotel even has a private walkway that guests have exclusive use of. Guests can also enjoy lunch on the grounds of the hotel with the smoke from the Falls visibly rising in the background - another Instagram-worthy opportunity.
Insider tip: To capture the falls in all their glory, take a helicopter or microlight flight over Victoria Falls. This perspective provides a unique angle for breathtaking aerial shots.
7. African sunset over Serengeti, Tanzania
Easily one of Africa's most famous national parks, the Serengeti holds the highest concentration of mammals on earth. The stunning park, with its endless savannah grasslands, acacia woodlands and rocky kopjes sets the scene for an iconic and beautiful African sunset. This African experience is definitely one for the 'gram!
Insider tip: Experiment with silhouettes by framing animals or trees against the setting sun. A wide-angle lens can help you capture the vastness of the Serengeti's landscape.

8. Elephant herds at Abu Camp, Botswana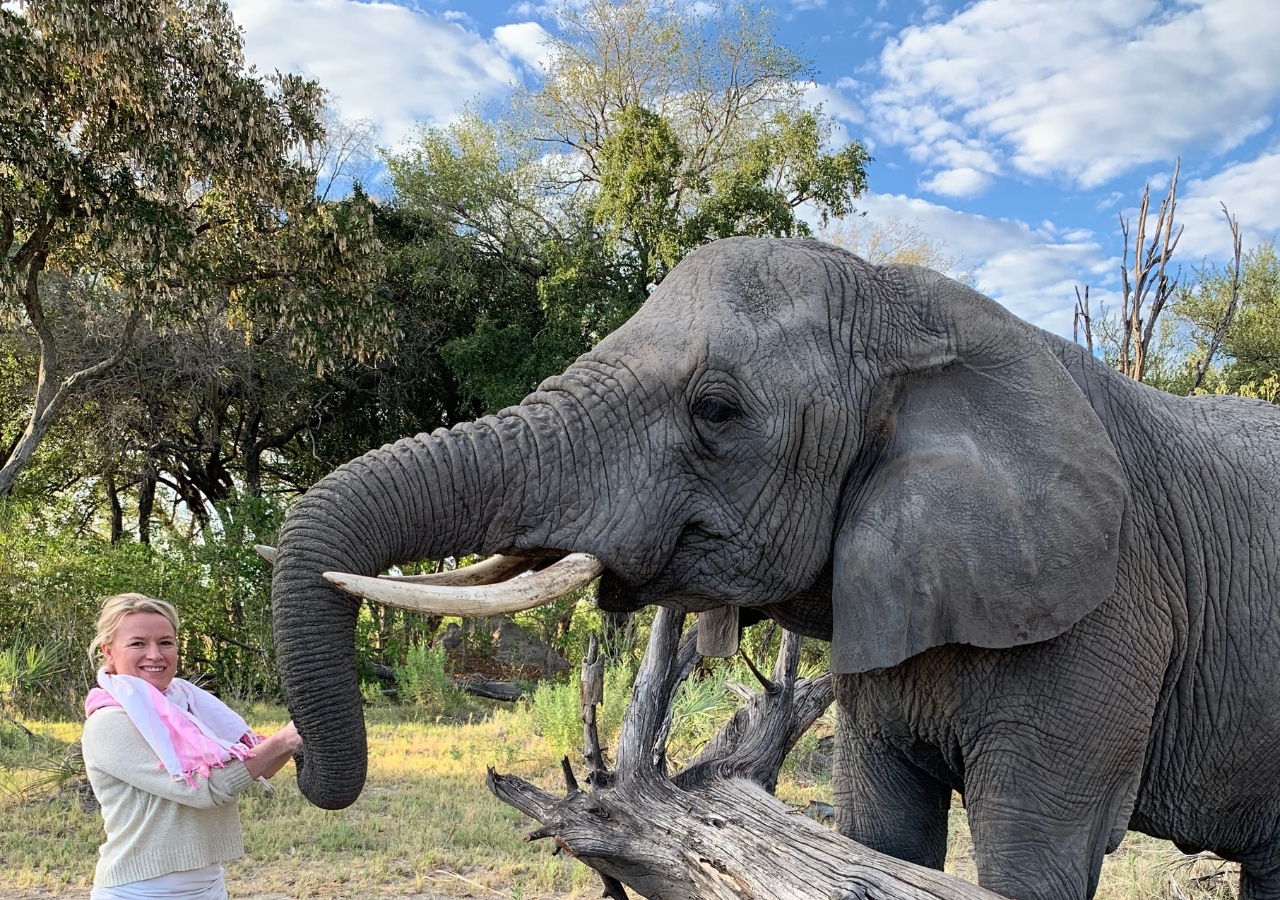 Abu Camp in Botswana offers a unique chance to interact with elephants and gain insight into their lives and conservation. Your lens will capture the awe-inspiring moments of these interactions, enriching both your Instagram feed and your understanding of these majestic creatures.
Insider tip: Capture more Instagram-worthy photos on a traditional mokoro ride in the Okavango Delta whilst at Abu Camp.
9. Penguins at Boulders Beach, South Africa
Cape Town is known for having stunning beaches that are extremely photogenic but Boulders Beach is an extra special spot and one of the world's most visited as it is home to one of the largest colonies of the African penguin. Against a backdrop of weathered boulders and turquoise waters, these adorable penguins create an Instagrammable scene that's both quirky and captivating.
Insider tip: Visit Boulders Beach early in the morning to avoid crowds and capture the penguins in their natural habitat. Respect their space and maintain a safe distance.
10. The Great Pyramids of Giza, Egypt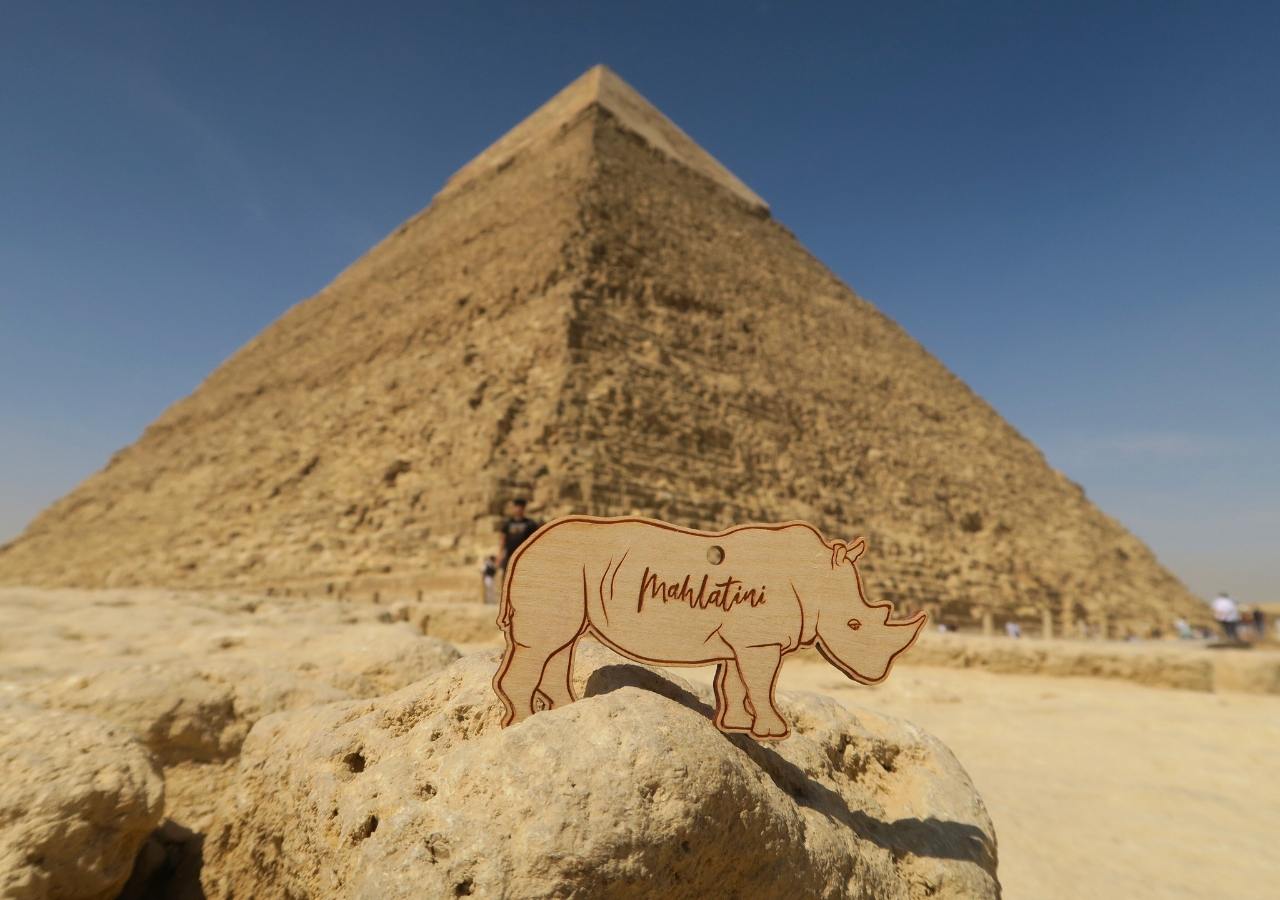 Breaking away from Africa's usual scenes of landscapes and wildlife, the Great Pyramids of Giza stand as a remarkable symbol of human achievement. Nothing can quite prepare you for your first visit to the enigmatic Sphinx and the Pyramids of Giza, the only remaining example of the original Seven Wonders of the Ancient World. An absolute must for your Instagram feed when visiting Egypt.
Insider tip: Be patient with your photography, eventually there will be a gap in the crowds and you can catch that magical picture!