Gorilla trekking in Africa is up there as one of our teams top bucket-list safari experiences. Why? Because we LOVE Gorillas!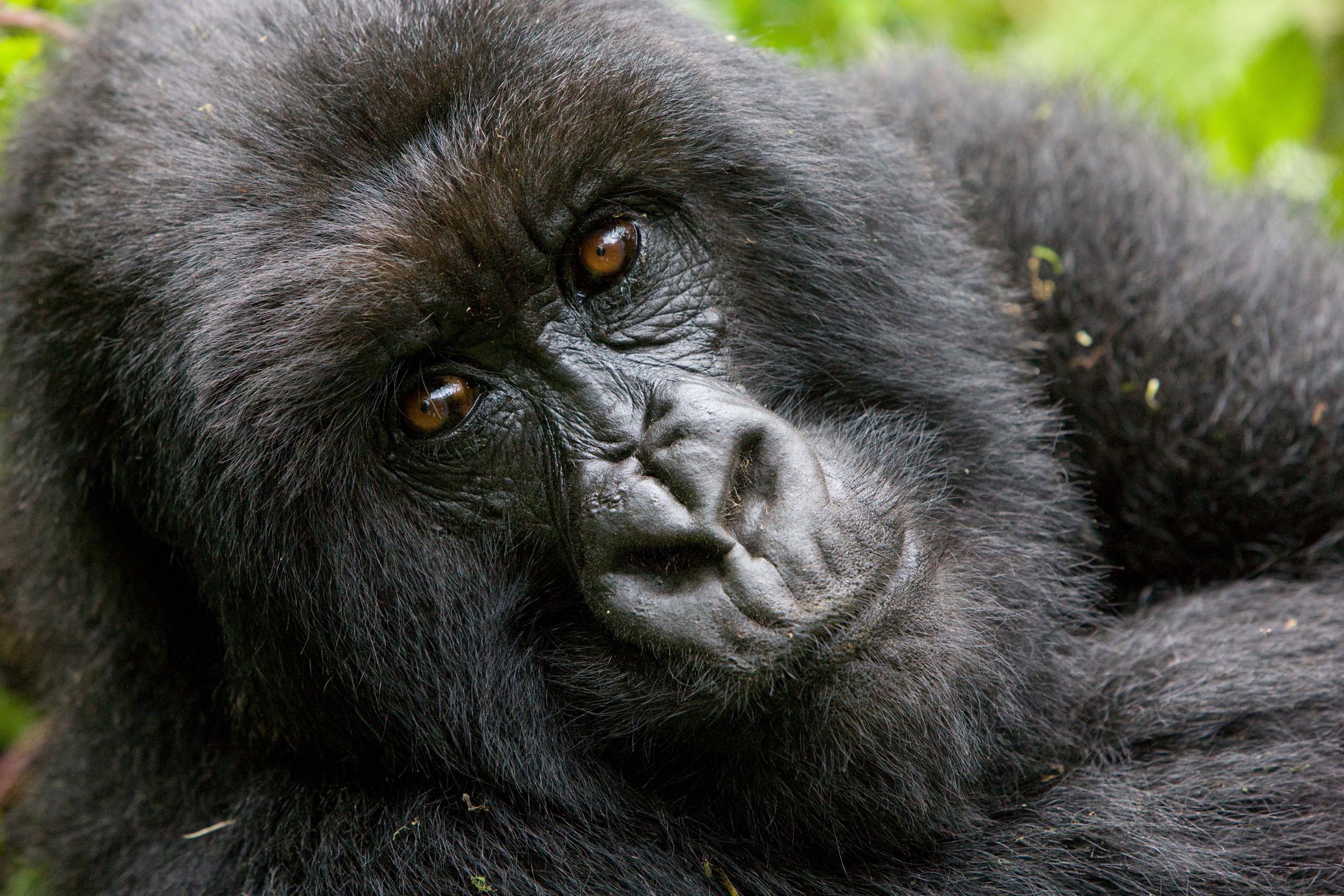 Did you know gorillas display many human-like behaviors and emotions, such as laughter and sadness. They even make their own tools to help them survive in the forest. In fact, after chimpanzees and bonobos gorillas are our closest cousins, as we share 98.3% of their genetic code.
We could fill this post with all the reasons we love Gorillas, but instead we will share the best places to find Gorillas, along with our favourite lodges to trek from. After all, returning to luxury is the icing on top of a great day trekking through the forest.
Bwindi Forest National Park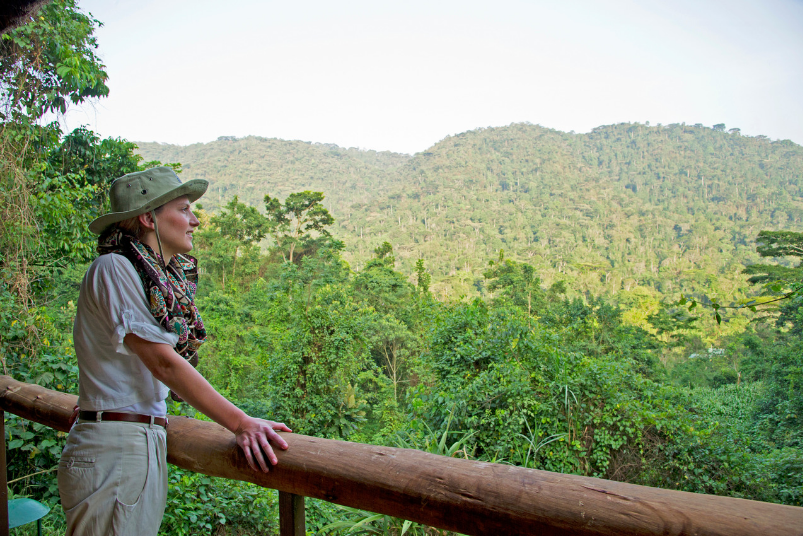 A true rainforest adventure. Bwindi Impenetrable Forest is teeming with captivating wildlife and rare flora. In fact, the rich biodiversity found in this lush jungle is regarded as one of the best in Africa. Dense and ancient, the deep river gorges and high ridges have remained forested for millions of years, ensuring Bwindi lives up to its impenetrable status. One of our recommended lodges in Bwindi to trek from is the recently refurbished Sanctuary Gorilla Forest Camp. Secluded and beautiful the secretive Sanctuary Gorilla Forest Camp is found nestled deep within the Bwindi Impenetrable Forest. The eight tent camp is one of the most remote and atmospheric in Africa and it's not unusual for the gorilla families to visit the camp itself!
Volcanoes National Park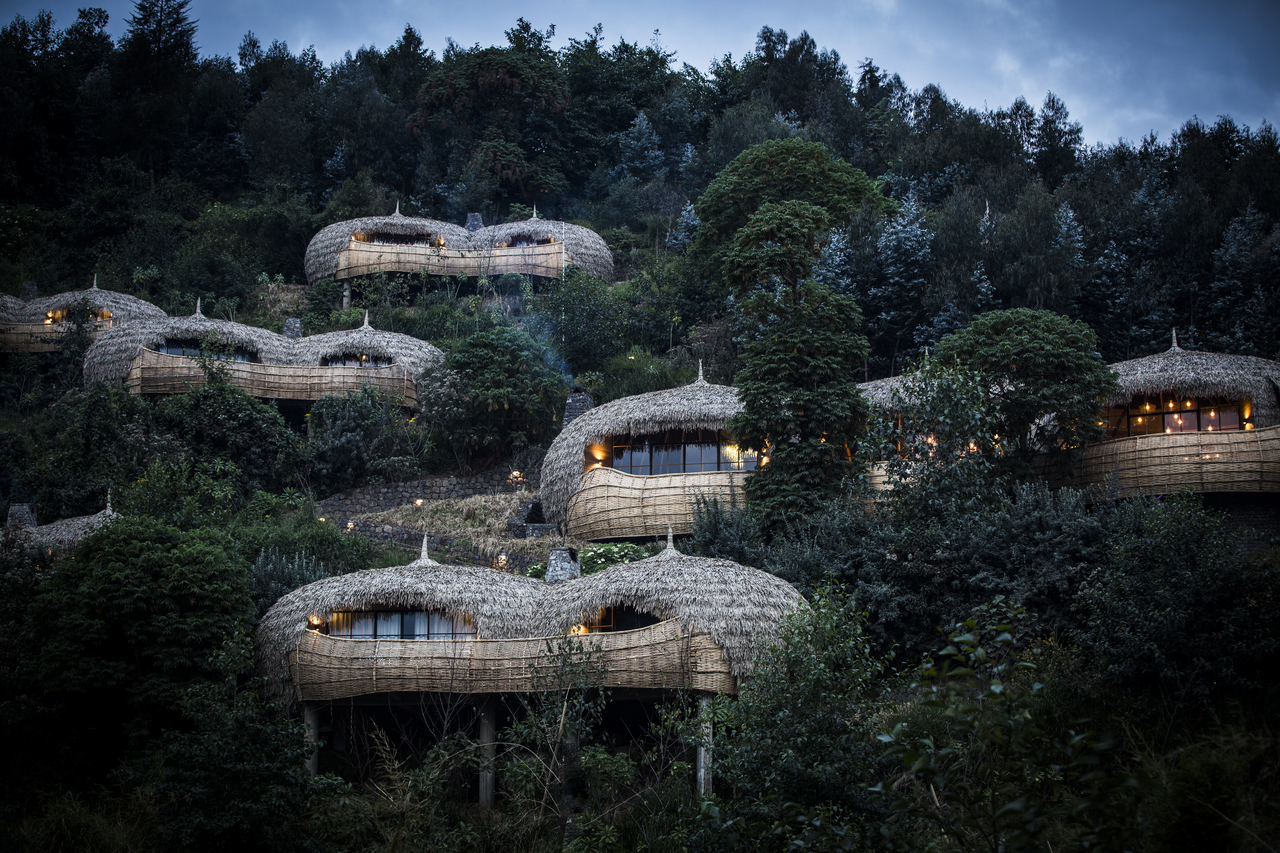 The eminent primatologist Dian Fossey once wrote: 'In the heart of Central Africa, so high up that you shiver more than you sweat are great, old volcanoes towering up almost 15,000 feet, and nearly covered with rich, green rainforest - the Virungas'. One of our recommended lodges in Volcanoes National Park to trek from is the iconic Bisate Lodge. Inspired by the King's Palace at Butare, the Bisate lodge features six sumptuous en-suite rooms in the shape of thatched pods. These rooms are comfortable and luxurious with exquisite views but also retain environmental principles as well as reflect the culture of surrounding rural Rwanda. It provides easy access to the park for gorilla trekking and a strong conservation and community focus.
Mgahinga Gorilla National Park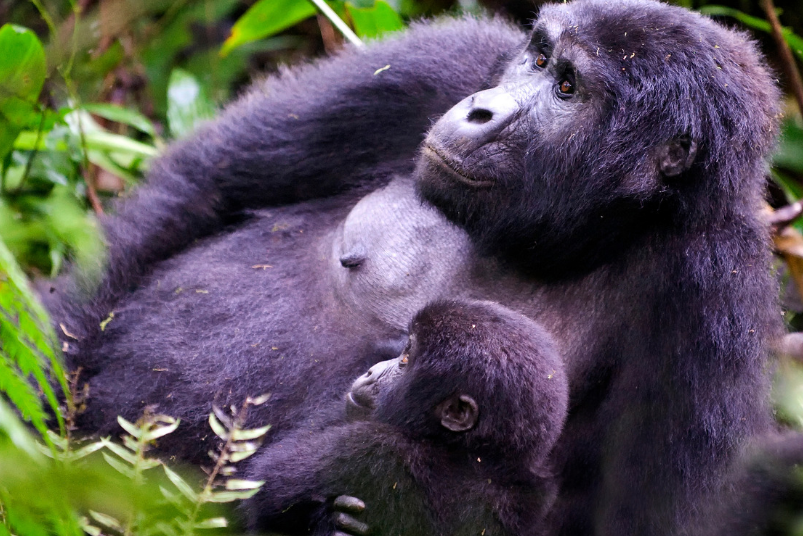 Mgahinga Gorilla National Park is located in the Virunga Mountains and is contiguous with the Volcanoes National Park in Rwanda and the Virunga National Park in the Democratic Republic of the Congo. It is situated in Kisoro in south western Uganda about 540km from Kampala and is the smallest gorilla national park in Uganda. One of our recommended lodges in Mgahinga to trek from is Mount Gahinga Lodge.
Mount Gahinga Lodge owns a most spectacular location surrounded by tropical gardens. The rustic accommodation pervades old world ambience and is a true escape from the outside world. There are 8 rooms, taking the form of traditional bandas, with bucket showers.