Last year, Mahlatini celebrated its milestone 20th anniversary - two decades of crafting personalized itineraries, igniting wanderlust, and exploring Africa's most loved destinations. To mark the occasion, we hosted an exclusive competition with our friends at African Bush Camps, giving our loyal Mahlatini community the chance to win a luxury Zimbabwe safari valued at over $20,000.
The lucky winner, Ebony Montgomery, couldn't contain her excitement when she learned that she would be the one embarking on this once-in-a-lifetime journey! Since then, Ebony and her husband, Scottie, set off on their African adventure, immersing themselves in wildlife encounters and cultural experiences while enjoying the hospitality of two of Zimbabwe's most beautiful and eco-conscious safari lodges.
Below, Ebony reflects on her unforgettable journey through Zimbabwe's untamed landscapes.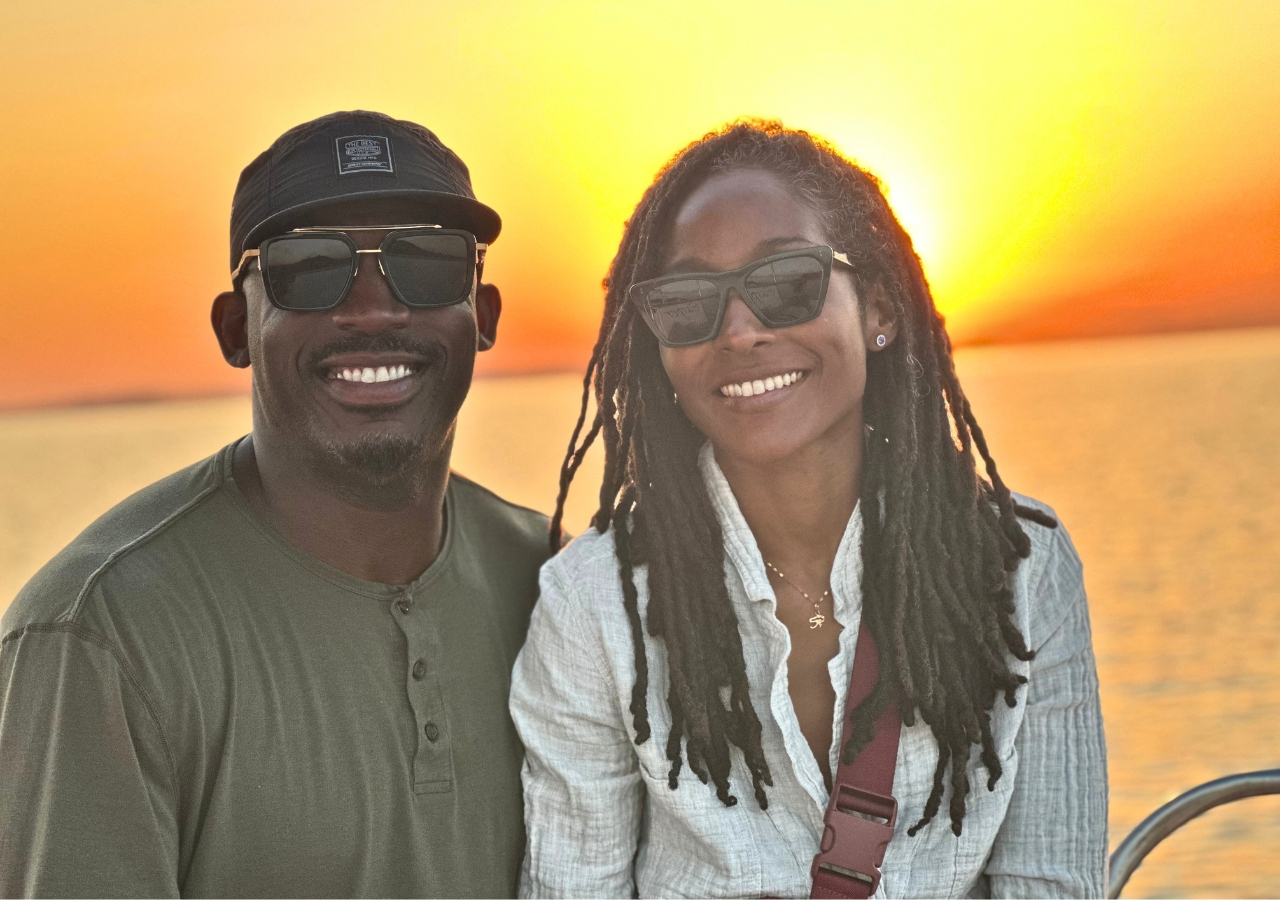 How did it feel when you found out you had won?

"I was in complete disbelief that I had won. Shock was the overwhelming feeling for a while. However, I was still very happy and felt very fortunate. I literally called everyone I knew so that I could share this amazing news. And everyone was just as shocked as I was! It's because you often feel that no one ever wins these types of giveaways, and if they do, the accommodations and services are meager. So, for it to happen to me was just unbelievable. Then, I became extremely excited because having utilized Mahlatini in the past, I knew that everything would be of superior quality! Therefore, I felt ready for Zimbabwe and incredibly blessed!"
How do you feel about your time in Zimbabwe?
"An unbelievable experience. It is hard for me to put into words how wonderful this trip to Zimbabwe was! In just seven days, we had such fulfilling experiences that I will never ever forget. From the people to the natural landscapes, to the service, to the accommodations, everything was absolutely amazing! I am so grateful! We feel so grateful!"

Do you have a favorite moment or memory that you'll cherish forever?
"There were so many experiences, but I can narrow it down to three! Firstly, seeing Boswell, the famous elephant that stands on his hind legs in Mana Pools. We watched him stand up in his natural habitat and this was unforgettable. He possesses such a palpable presence.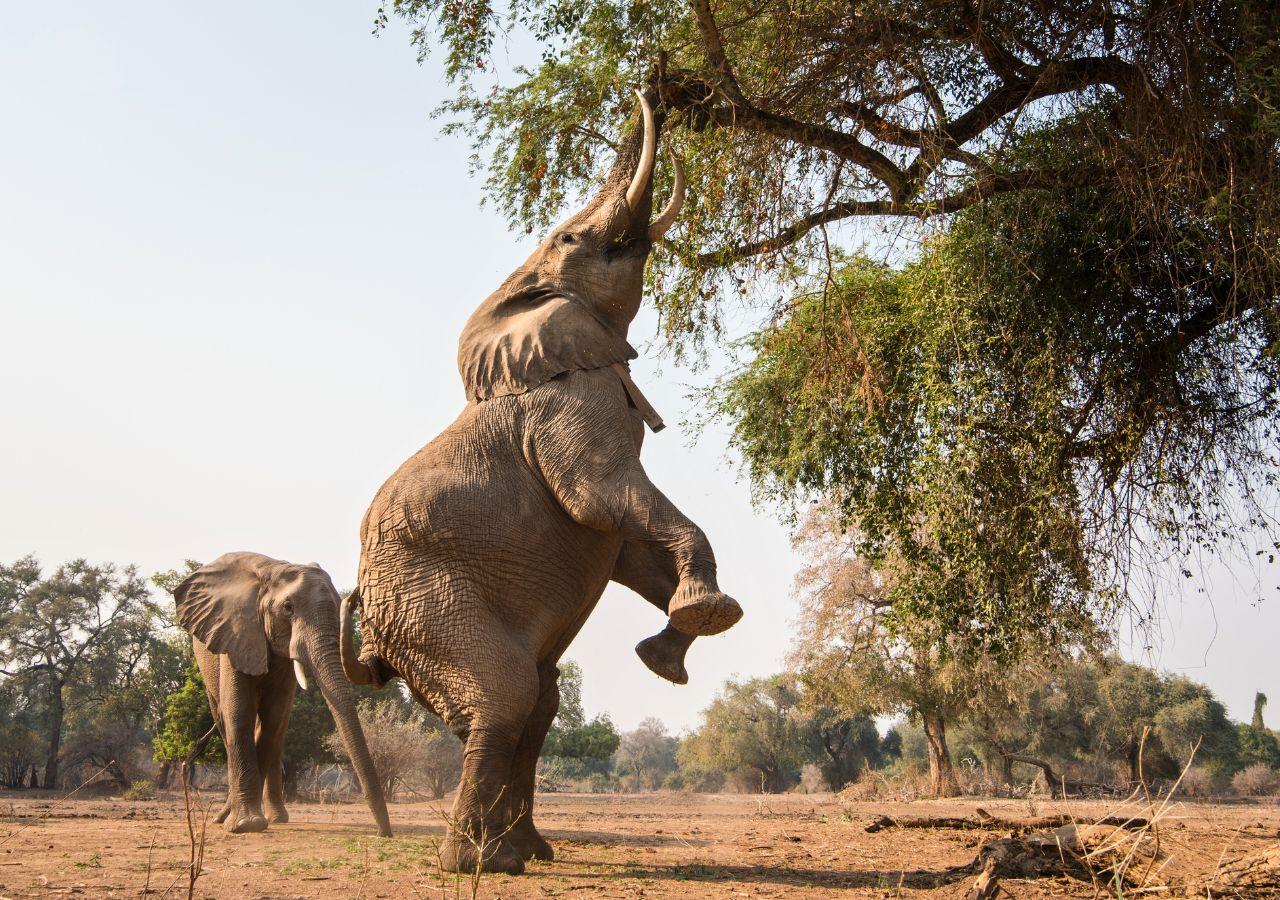 Secondly, after our evening attempt to track a pride of male lions, we a roar just as we began our evening sundowner. Swiftly gathering our belongings, our amazing guide, Tatenda, led us - solely based on the lion's roar - to a location that couldn't have been more than 100-200 feet from where the lion was. We had been about 1.5-2 miles away during the sundowner. The lion never emerged from the bushes, yet the vibrations of his roar were still palpable. Evidently, he had been separated from his brothers and was searching for them.
Lastly, our final night was absolutely magical. The staff had built a fire right on the banks of Lake Kariba, where we all danced to the drums, sipped wine, savored a wonderful meal, and shared the most beautiful night. It was an intimate experience, where I didn't feel as if they were dancing and singing for us but rather with us. We felt like a part of their community that night. It was incredibly special, and I will never, ever forget that night."

What was a cultural or community experience that stood out for you?
"The day we tracked a female lion and her five cubs to a nearby village to ensure the safety of both the lions and the villagers. During our time there, we came across a sweet family where both the mother and father were artists. We purchased baskets that the mother had created and a wooden toy tractor that the father had crafted. Coincidentally, we later encountered three little boys - and we have three little boys ourselves - so my husband, Scottie, decided to stop them and talk to them.
Coincidentally, we later saw these three little boys - and we have 3 little boys - and so my husband decided to stop them and talk to them. It turned out to be the children and friend of the two artist parents that we had met earlier, and so we took a picture. They were so welcoming and gracious to share their time with us and I am so glad that we decided to capture that moment with a photograph!"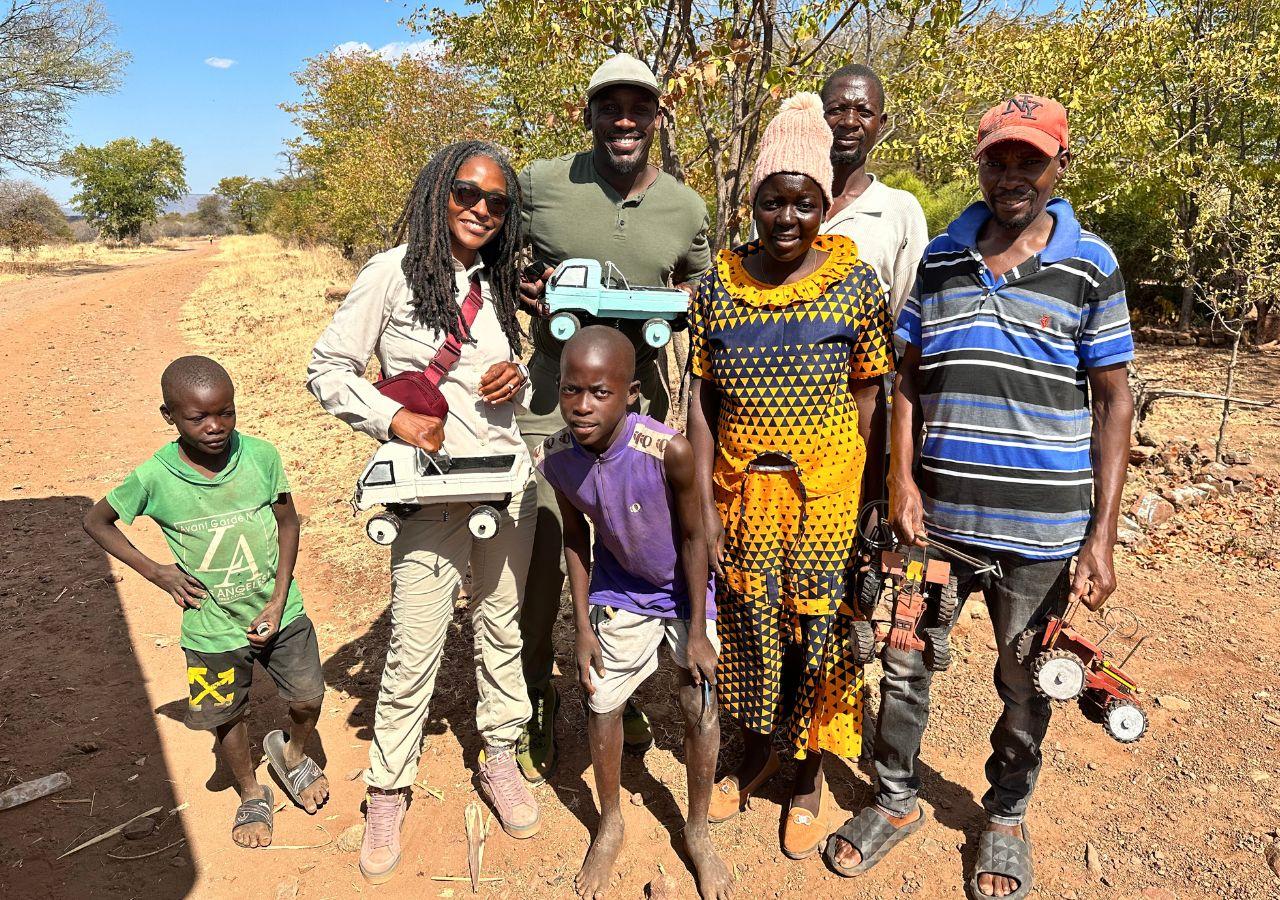 What is something unique about Zimbabwe compared to your other travel experiences?
"We had never had the opportunity to immerse ourselves in the people, land, and culture the way we did with this trip. The daily conversations that we would have with the staff were really something to look forward to at the end of the day. Everyone was just so warm and open, and it was amazing to have these intimate gatherings by the fire or over lunch and dinner every day. But also, there is a profound difference in being able to get out of the vehicle and place your feet on the ground to walk around in the bush with the animals.In our previous safari, we remained in our safari vehicle during all of our game drives, and although that too was amazing, it does create separation - as it's intended to do - between you and your surroundings. Being able to actually get out of the vehicle and traverse the land with the animals and your guide was incredible. This aided in creating a connection to your surroundings that I had never experienced before."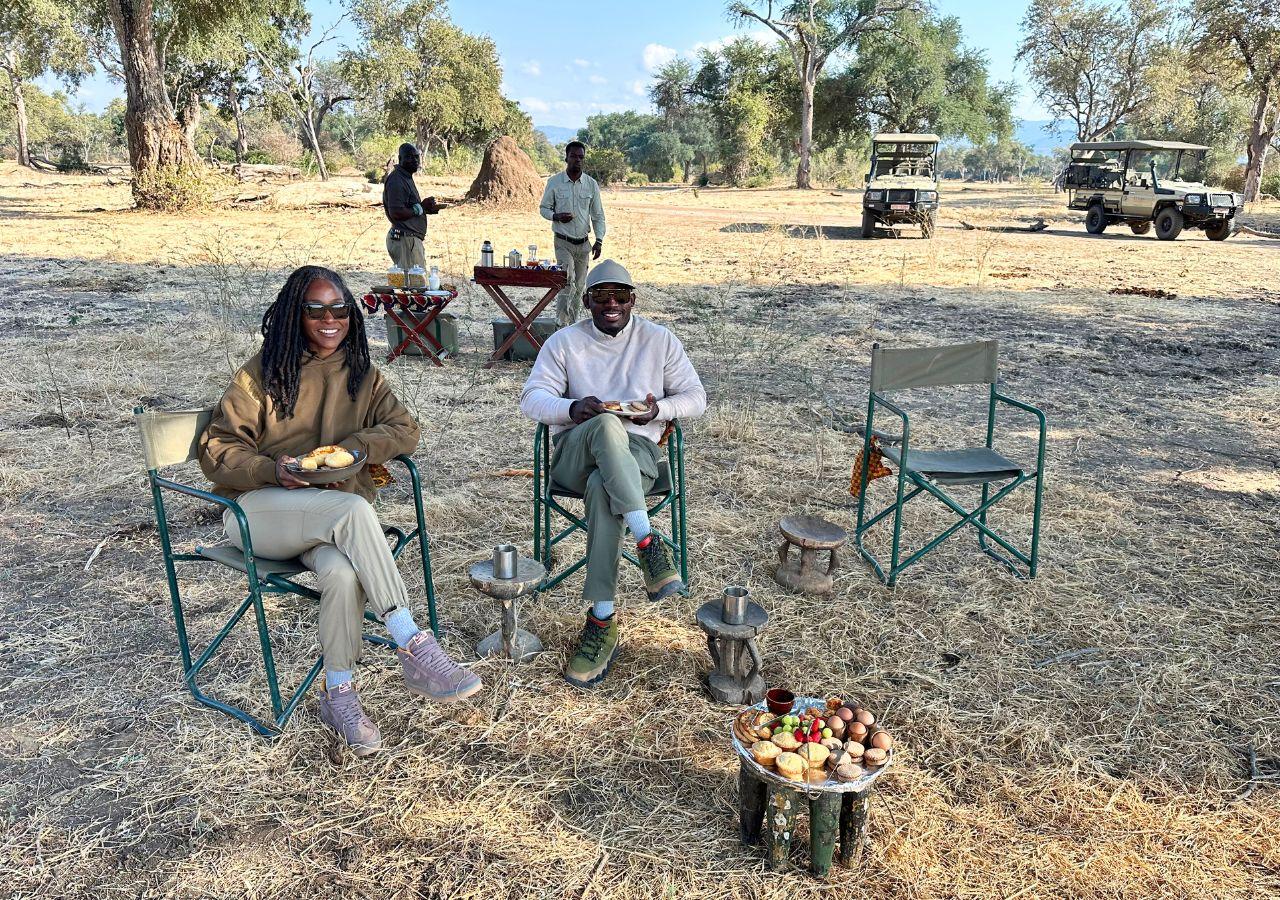 What is your travel tip for those who haven't visited Zimbabwe before?
"The people of Zimbabwe are absolutely amazing! Be kind to them as well!"
Where would you go if you could book another trip tomorrow?
"I would like to go back to Zimbabwe, specifically to Victoria Falls, and drive to the four corners of Africa, so that I can visit Zimbabwe, Zambia, Namibia, and Botswana. I would then end my trip in the Seychelles, for a beach vacation! We will definitely be planning this soon!"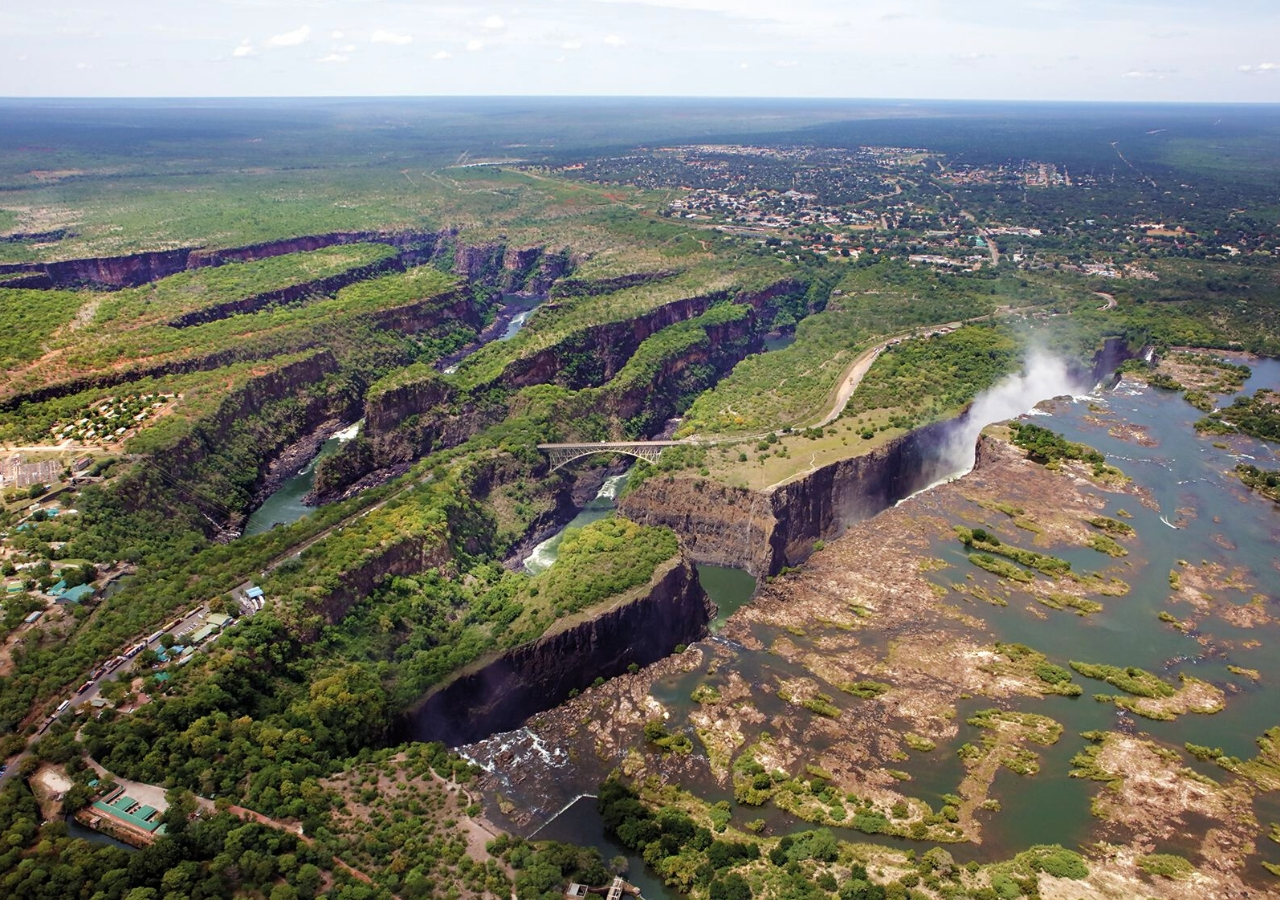 This competition was exclusive to our loyal Mahlatini community. Make sure you never miss out on future competitions and offers by subscribing to our e-newsletter now. Learn more about Mahlatini's commitment to sustainable tourism and conserving wildest Africa for the next generation, or learn more about Zimbabwe by exploring our destination guide and sample itineraries.