Africa is not a single bucket list destination, but a continent rich with diversity, adventure, culture, color and or course, incredible landscapes and wildlife. We have identified 12 of Africa's most iconic journeys that should be added to your Africa bucket list:
1. Maasai Mara, Kenya
The Maasai Mara is known for its big cats, tree-climbing lions, and the annual migration of over one and a half million wildebeest. Big 5 game viewing (lion, buffalo, rhino, leopard and elephant) is extraordinary and while game drives are the traditional way to explore the reserve, a hot air balloon ride over the grasslands is a once-in-a-lifetime safari experience. It's not only the wildlife that makes the Maasai Mara so special, but the chance to engage with the rich culture of the local Maasai people. This iconic destination has to be on everyone's Africa bucket list.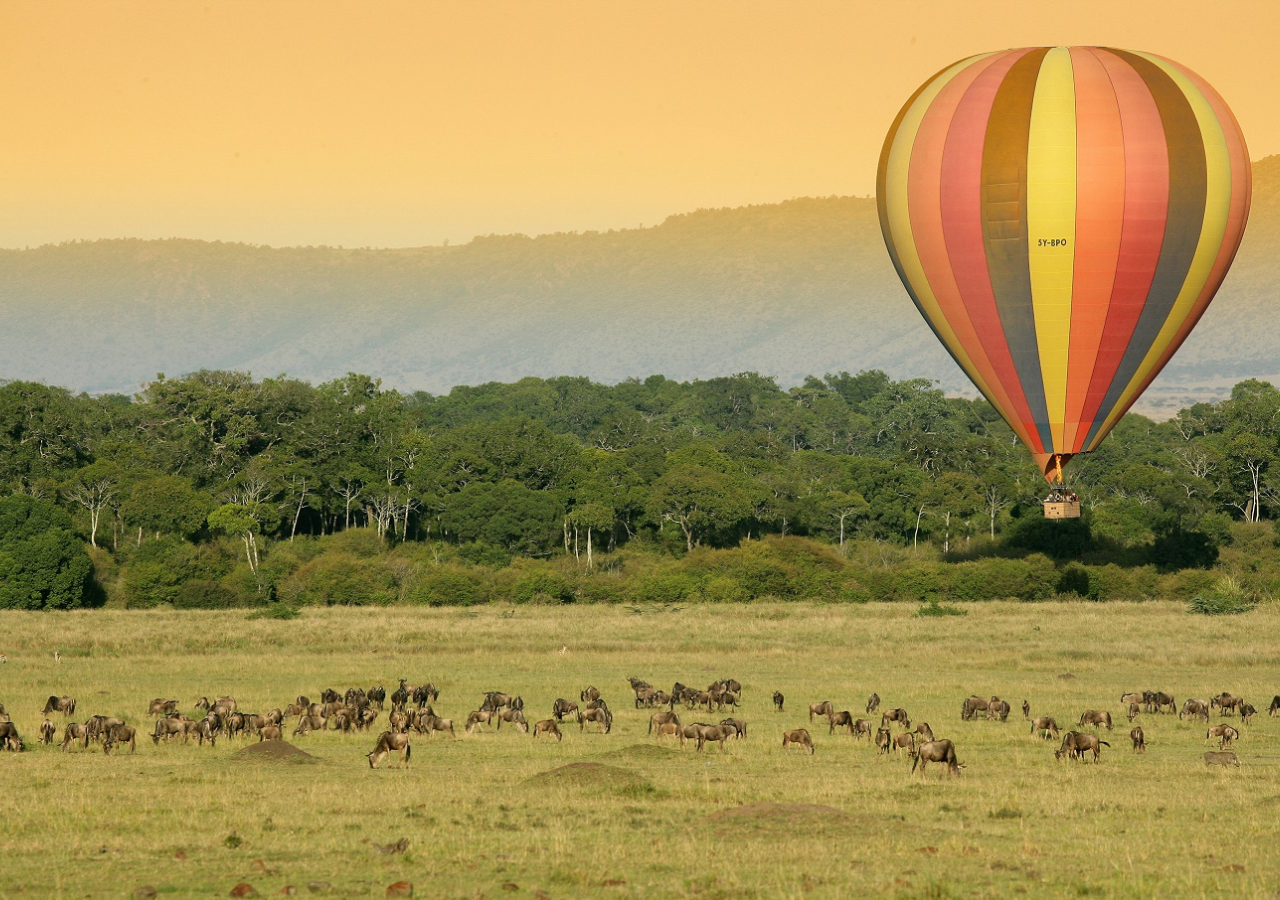 2. Victoria Falls, Zimbabwe & Zambia
It's no Africa bucket list without the iconic Victoria Falls, one of the seven natural wonders of the world. You can view the Falls from both Zimbabwe and Zambia, with each country offering a uniquely diverse way of experiencing it. For the brave and adventurous, experience the adrenaline-surging walk across Zambia's Knife-Edge Bridge which swings about 100 meters above the gorge or go white water rafting on Lower Zambezi's fierce waters. For interesting facts about Victoria Falls, check out our other blog.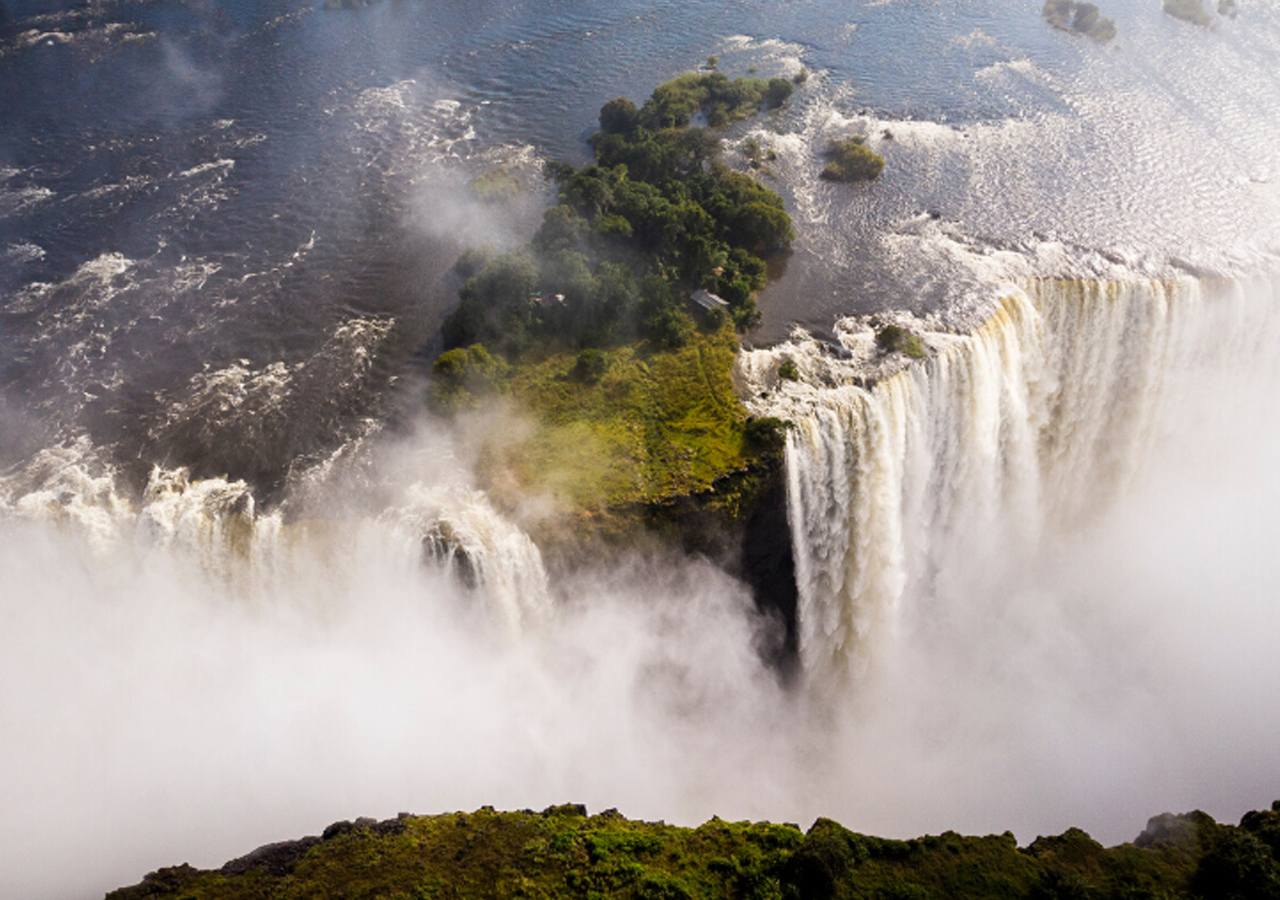 3. Western Cape, South Africa
The Western Cape is undoubtedly South Africa's most eclectic, vibrant and stunning province and one for your Africa bucket list. The Western Cape has it all - vast mountain ranges, long sandy beaches, nature reserves protecting marine life, floral and wildlife, world-class vineyards and incredible fine dining. Visit Cape Town for culture, cuisine, nature and city life, discover the Cape Winelands for world-class wines and restaurants, or explore Hermanus for some amazing whale watching.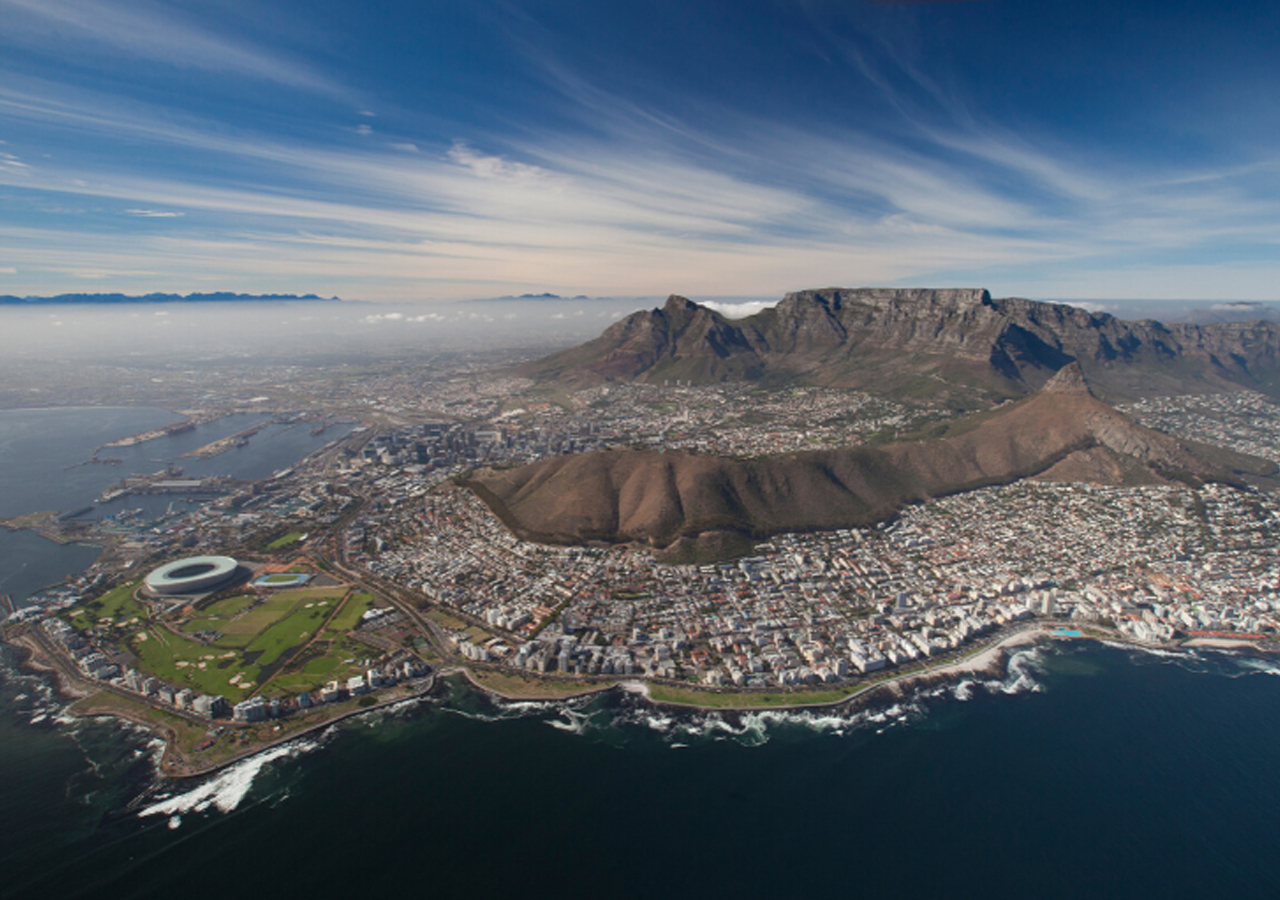 4. Okavango Delta, Botswana
Known locally as the 'river that never finds the sea', the Okavango Delta is a lush intricate web of waterways, islands and hillocks. It is one of Africa's richest and most diverse concentrations of bird and wildlife including the Big 5, wild dog, and the extremely rare Pel's Fishing Owl. Explore the Delta in a traditional dug-out canoe called a mokoro for a unique game-viewing experience. For other unique safari tours, check out our other blog.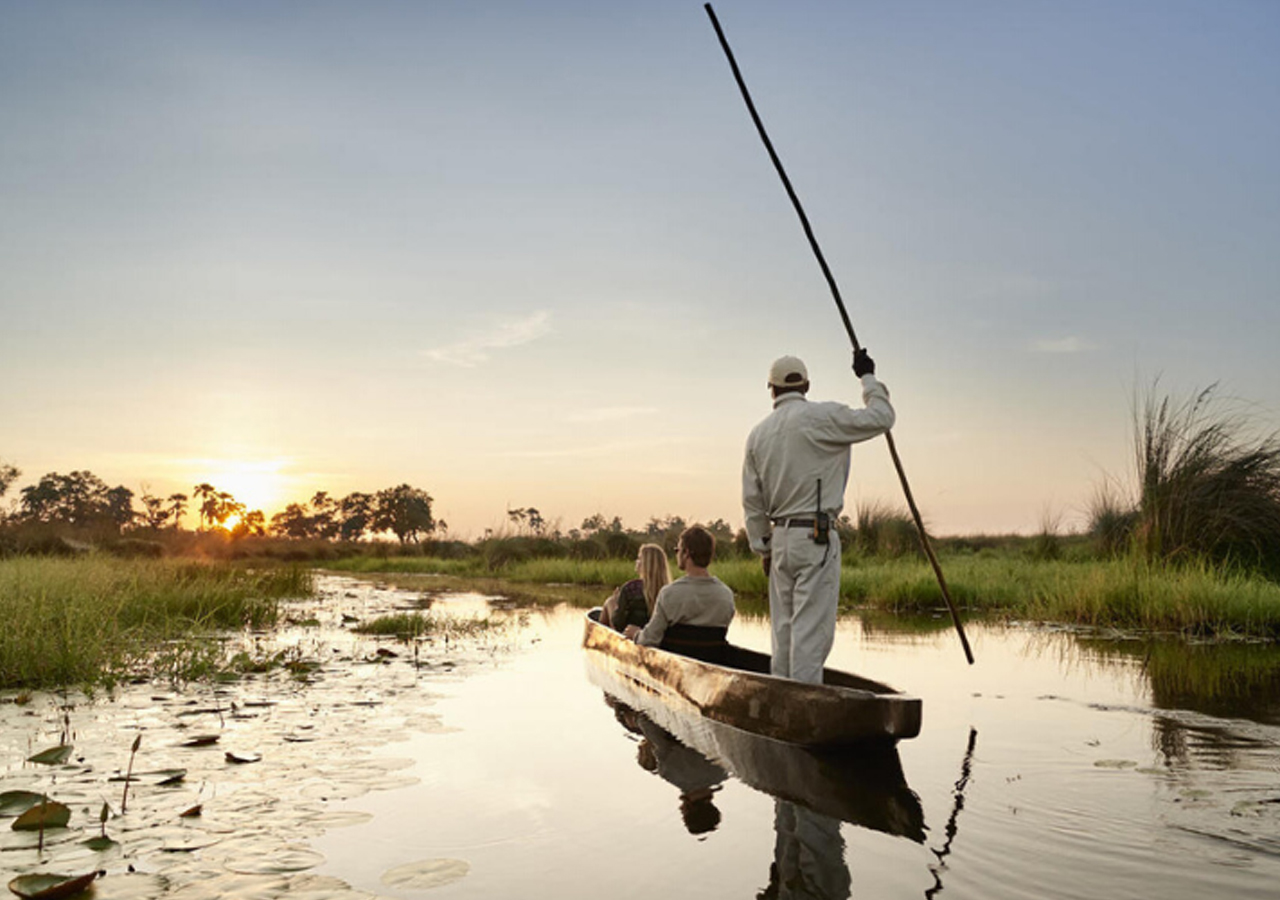 5. Marine Safari, Mozambique
Mozambique is one of Africa's most idyllic and wildest secrets. The coral reefs and secluded islands scattered along Mozambique's Indian Ocean coastline form the largest marine protection area in Africa. Snorkel, scuba dive, sea kayak or explore it all from the bow of a traditional Dhow. Home to whale sharks, sea turtles, dolphins, mantra rays and the elusive dugong, a marine safari in this tropical paradise is a unique one for your Africa bucket list.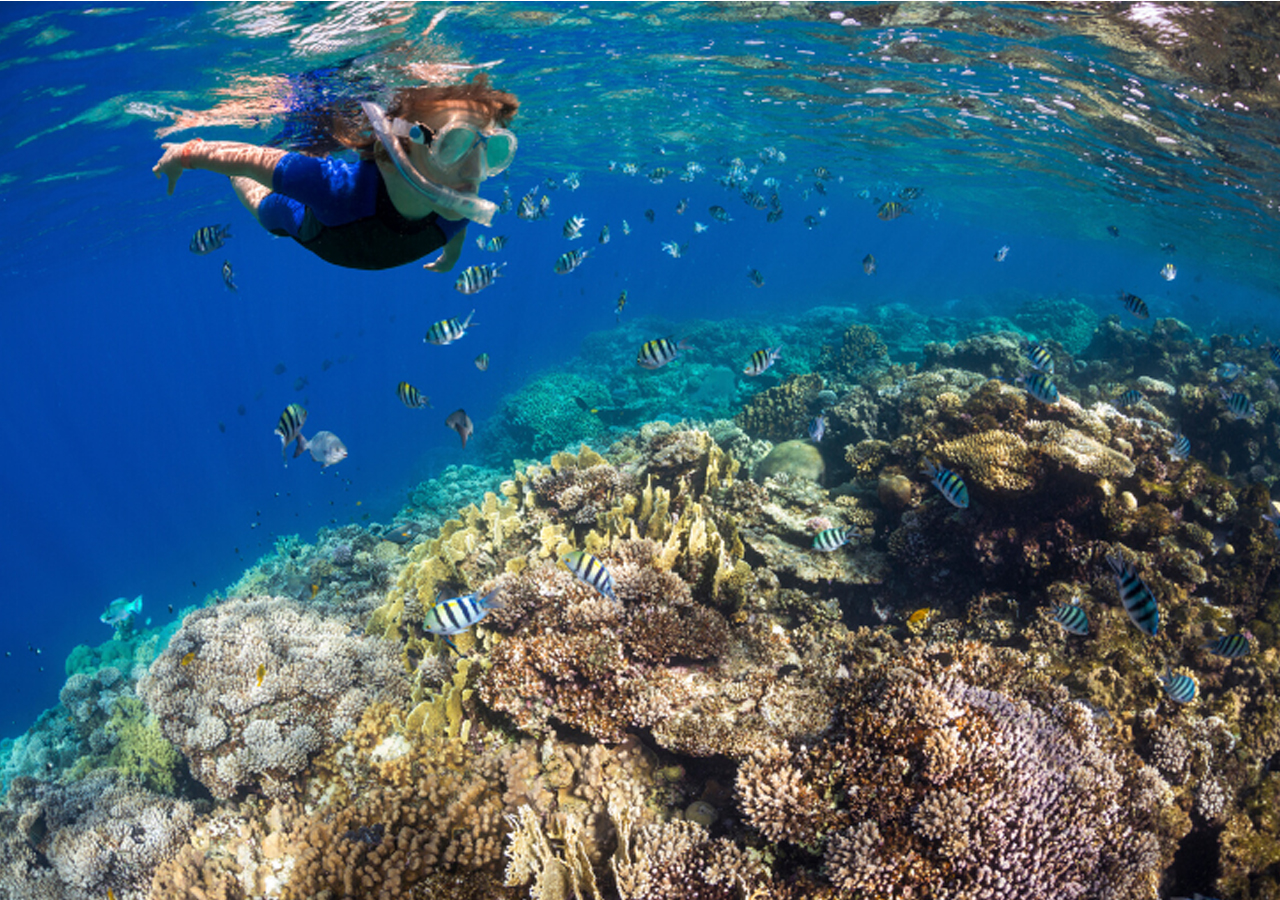 6. Gorilla Trekking, Uganda & Rwanda
Only around 1000 mountain gorillas still survive with almost all of them living in three heavily protected national parks: Bwindi Impenetrable Forest and Mgahinga Gorilla National Park in Uganda, and in Rwanda's Volcanoes National Park. Only a number of permits are granted for each park every year to protect the gorillas and their habitat, making this a very special, exclusive and immersive Africa bucket list experience.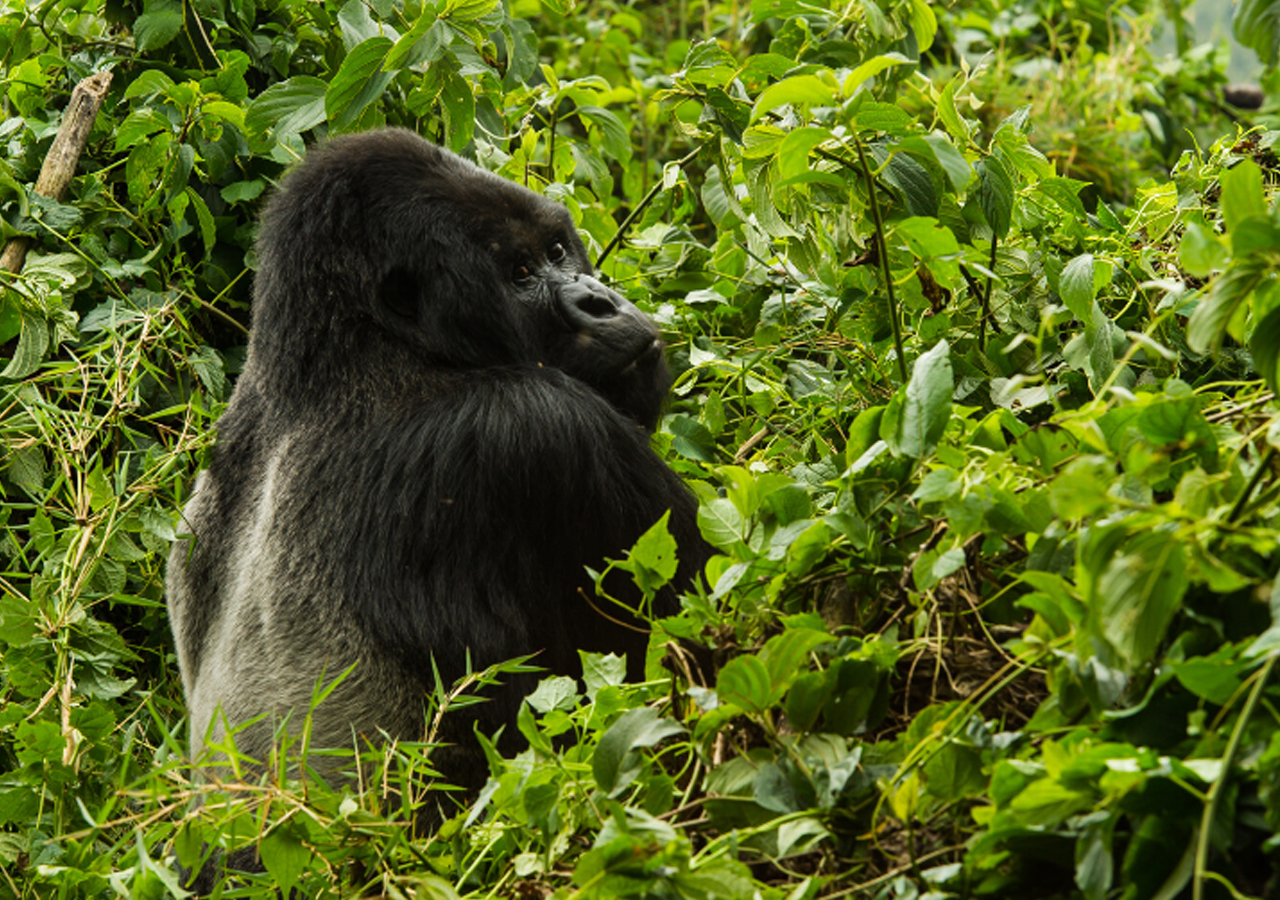 7. Kruger, South Africa
Home of the iconic Big 5 safari, Kruger National Park is one of the oldest, most prolific wildlife reserves in the world. A safari in the Kruger is ideal for first-time, and seasoned, safari goers. The Kruger is also home to over 500 bird species and the more difficult-to-spot 'little five' - the ant lion, leopard tortoise, elephant shew, buffalo weaver and rhino beetle.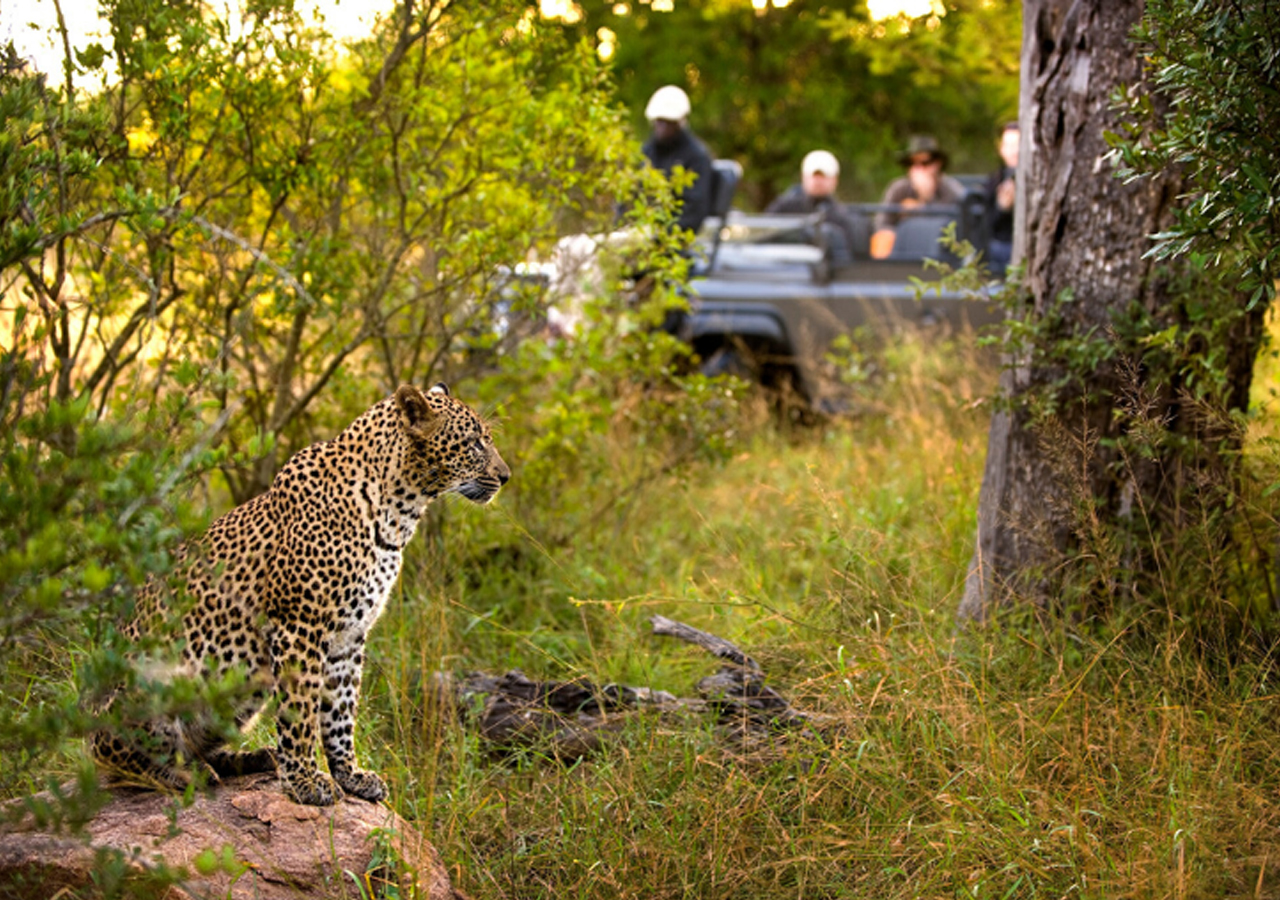 8. Skeleton Coast, Namibia
The Skeleton Coast is one of the world's great natural wonders. It's where a blistering desert meets a treacherous, icy ocean current to create a wild, untouched and barren landscape. This is a safari destination like no other. If you are an adventurous traveller it is a must for your Africa bucket list. Climb the soaring sand dunes, photograph historic shipwrecks, hot air balloon over the vast landscapes, engage with local Himba people or go on a game drive to spot the famed desert-adapted lions.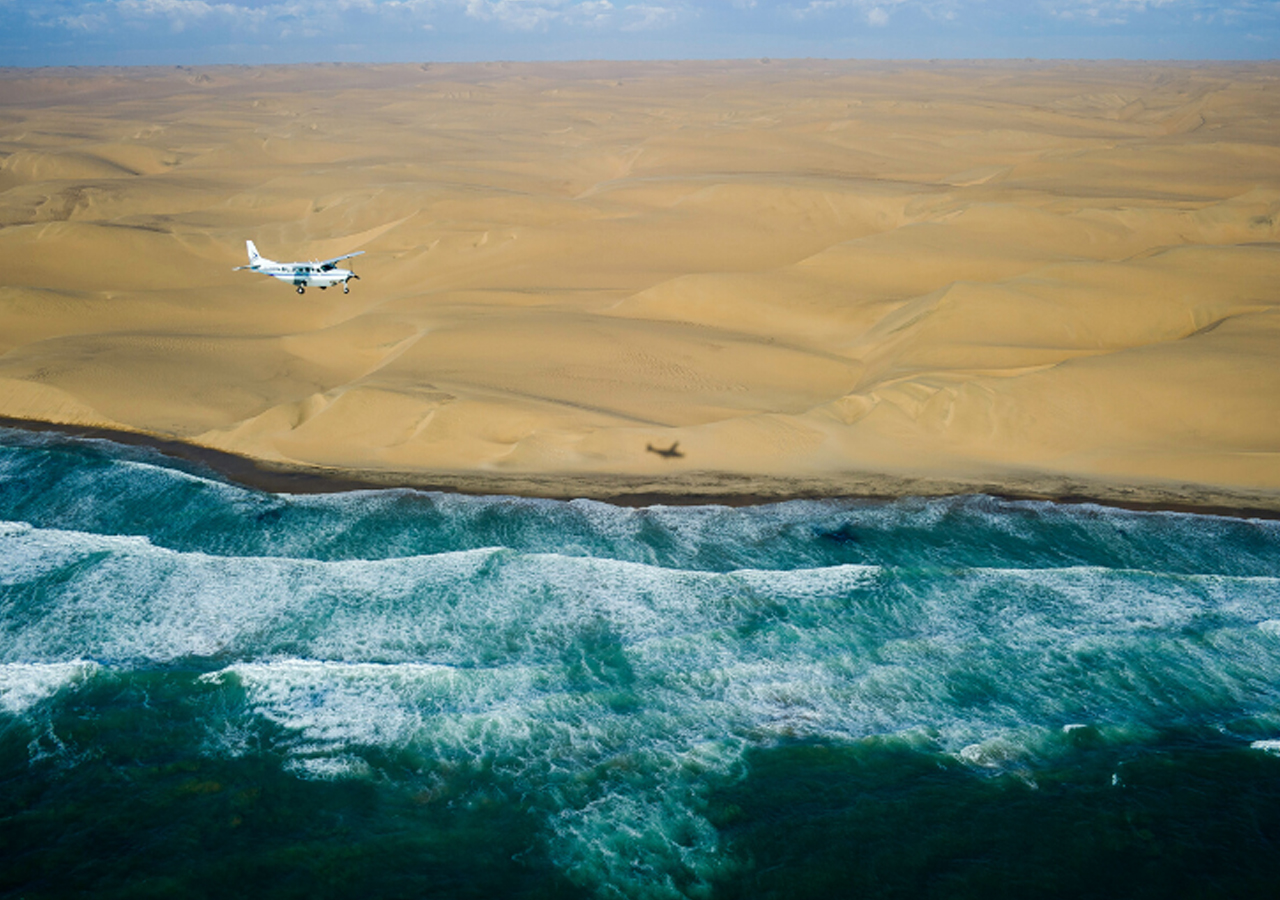 9. Island-Hopping, Seychelles
The best way to explore the Seychelles is by hopping between the main islands and some of the more secluded outer islands. You can do this either by ferry, light aircraft or yacht. Although some of the most exclusive private islands can only be accessed by helicopter. Spend your days drifting between your villa's private pool deck, untouched beaches, indulgent spa treatments, or snorkeling or diving in turquoise seas over expansive coral reefs teeming with wildlife. Sounds dreamy doesn't it?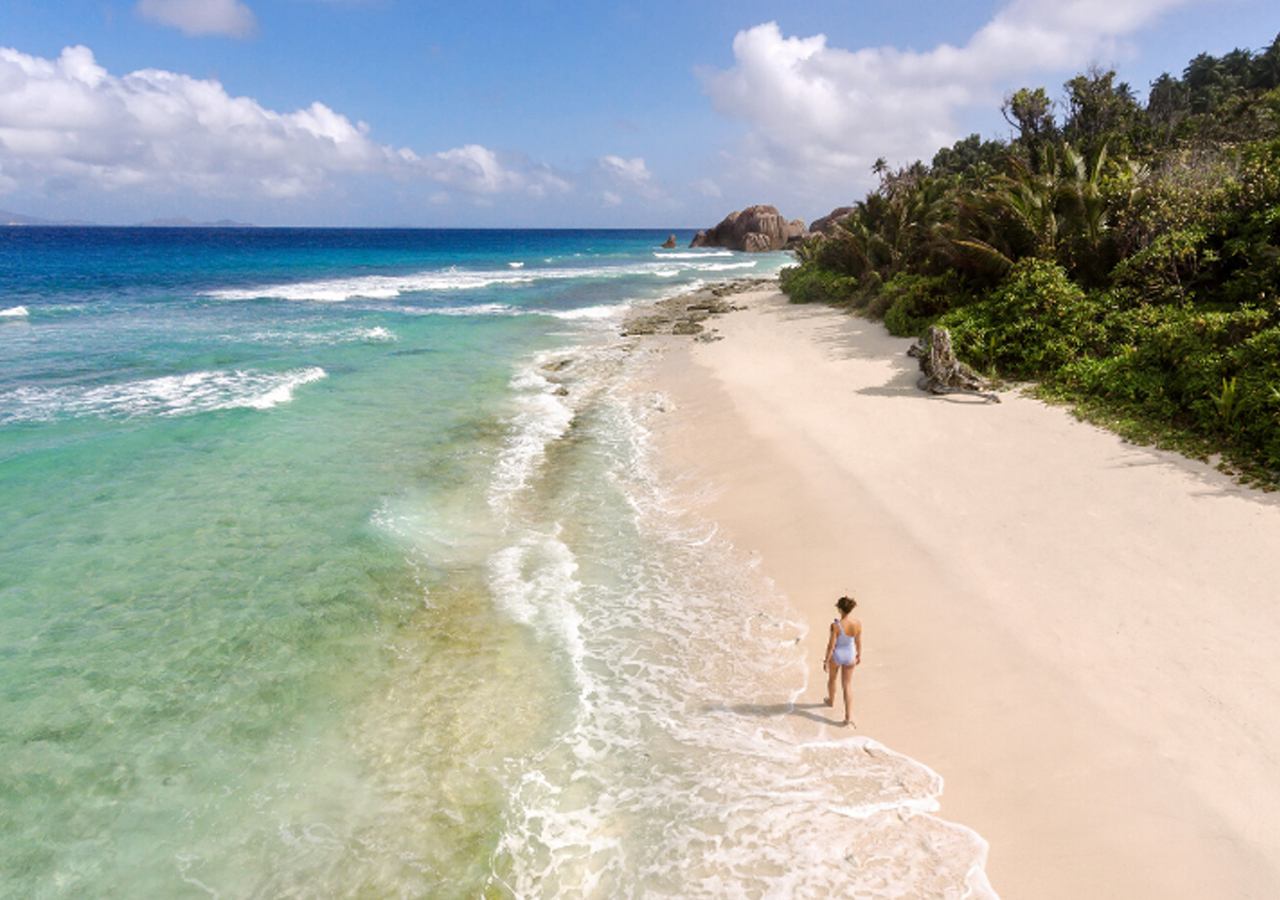 10. Great Migration, Serengeti, Tanzania
The Great Migration is one of Africa's best-known, and most epic, safari experiences. It's the annual journey of nearly two million wildebeest (accompanied by almost a million zebra, gazelle and other antelope, all watched over by a mass of predators) as they chase the rains across Tanzania and Kenya in search of better grazing. Viewing this wildlife spectacle will take your breath away. To find out more about the Great Migration, check out our other blog.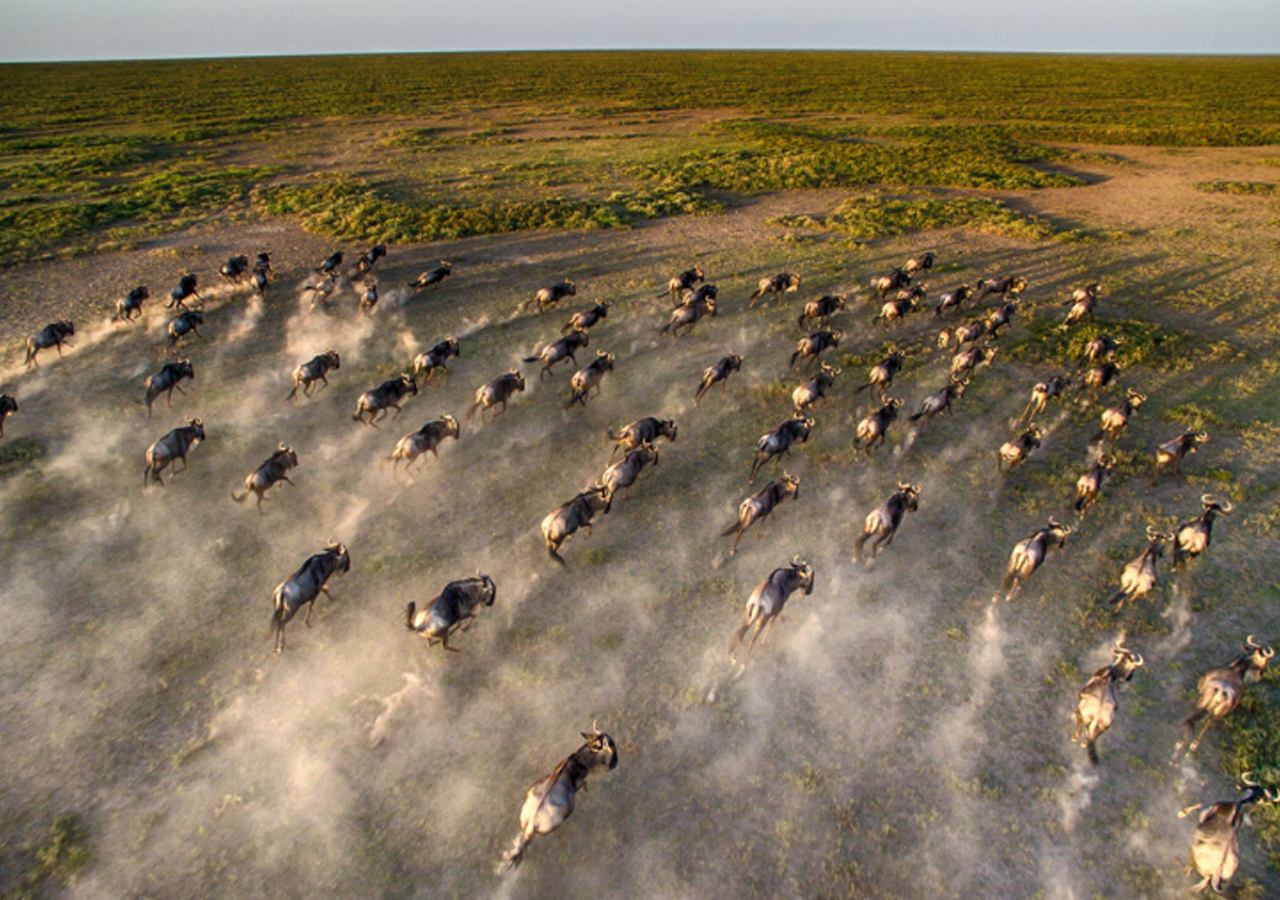 11. Cairo, Egypt
With its rich history and iconic landmarks, Cairo offers an unforgettable experience that deserves a top spot on your Africa bucket list. Marvel at the awe-inspiring pyramids of Giza, one of the Seven Wonders of the Ancient World, and stand in awe as you witness the mystical Sphinx guarding these ancient structures. Explore the bustling streets of the Khan el-Khalili bazaar, a labyrinth of colorful stalls and aromatic spices where you can indulge in traditional crafts and savor delectable street food. Cairo is a natural starting point to witness Egypt's many archaeological treasures.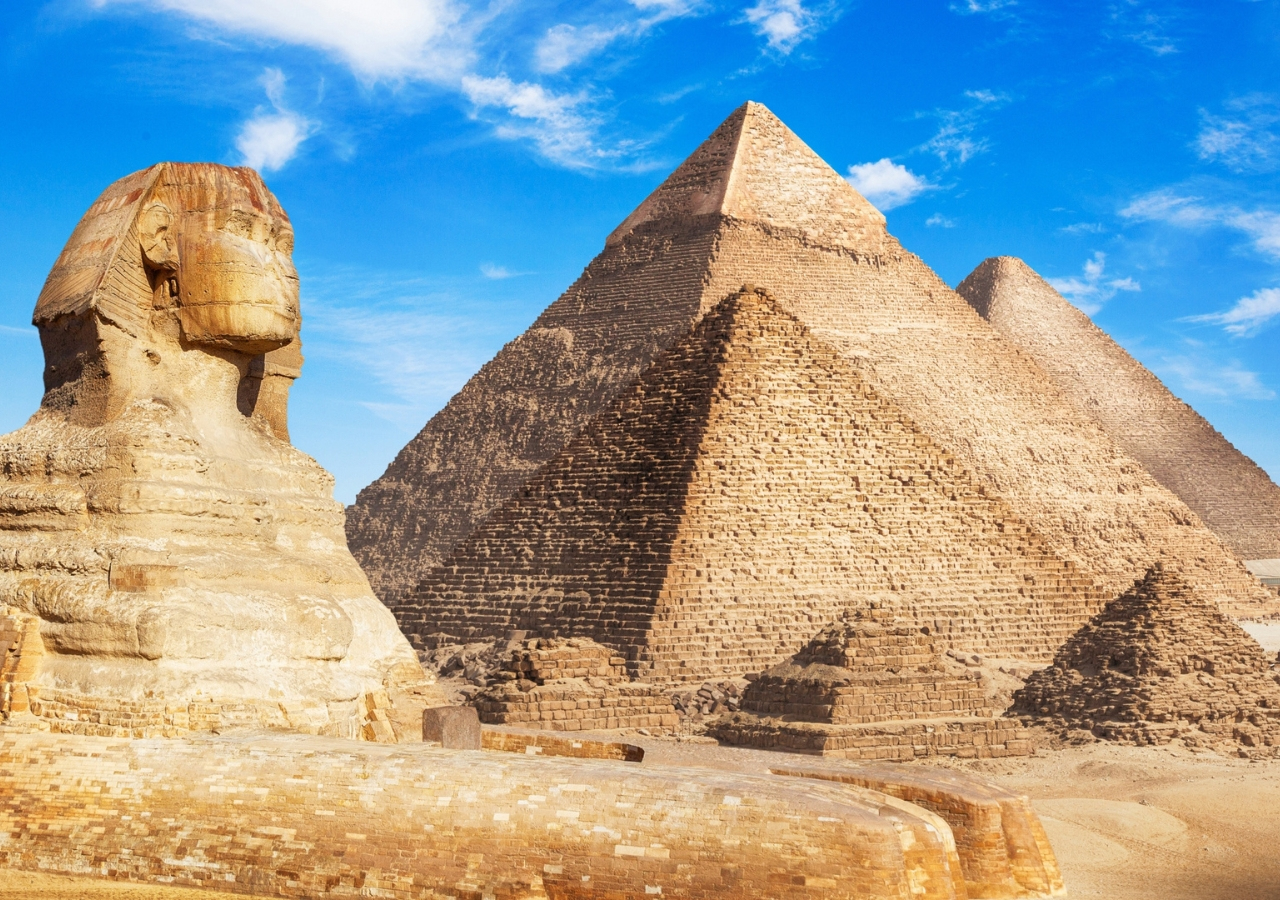 12. Walking Safaris, Zambia & Zimbabwe
Immerse yourself in the wilderness of Africa by walking its lands. This is as close to authentic Africa as you can get. You can find some of Africa's best and most exhilarating on-foot experiences in Zambia's South Luangwa National Park (said to be the birthplace of the walking safari), as well as in neighboring Zimbabwe's Hwange or Mana Pools National Parks.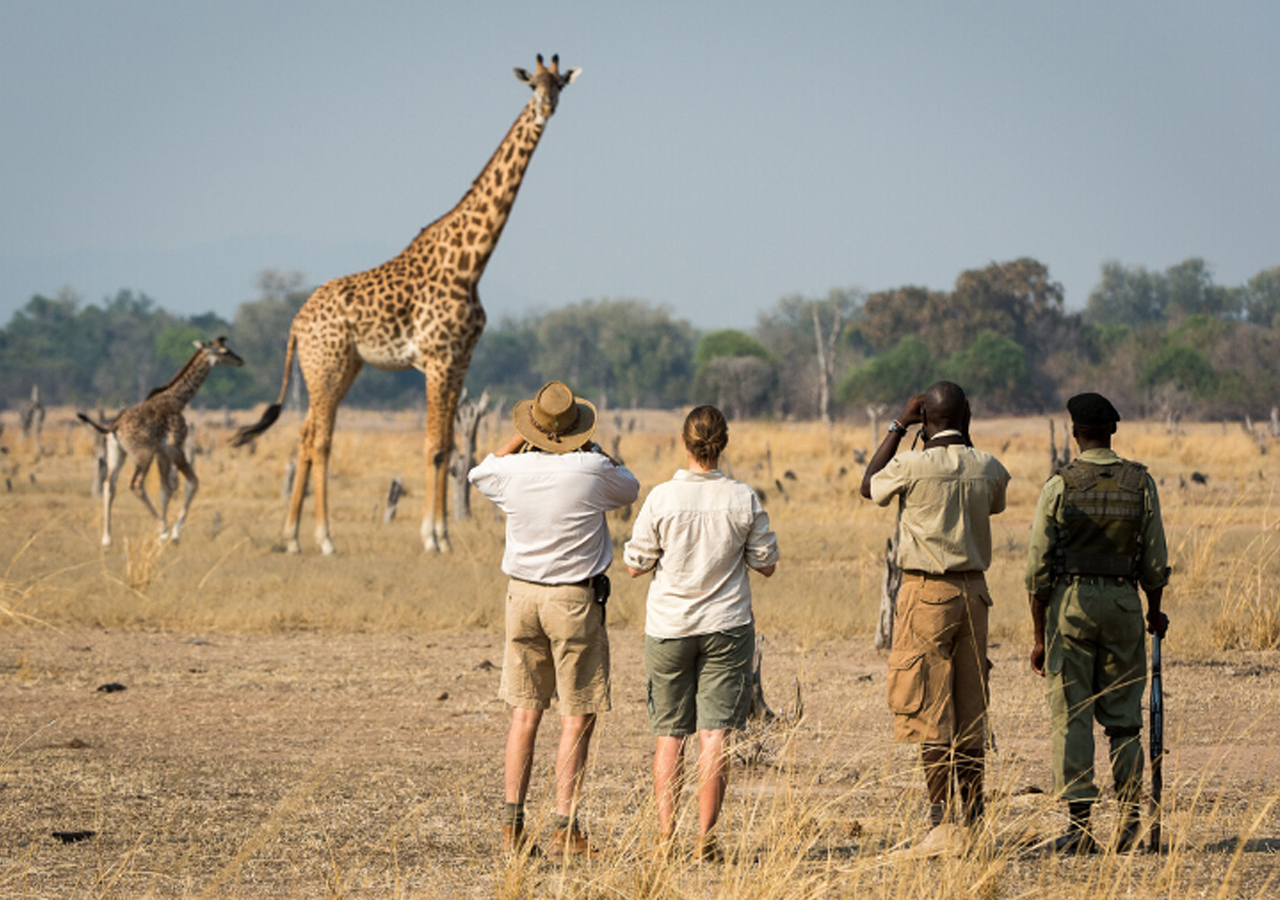 Feeling inspired? Click here for steps and tips on how to create a travel bucket list.