Did you know, over a quarter of the world's live coral cover has been lost in the last 30 years as a result of climate change? Coral bleaching is when coral loses its vibrant colours and turns white, and this is happening across the world. Not only this, but marine pollution is another major problem. In fact, it is predicted that by 2050 there will be more plastic in ocean than fish (Ellen MacArthur Foundation, 2016).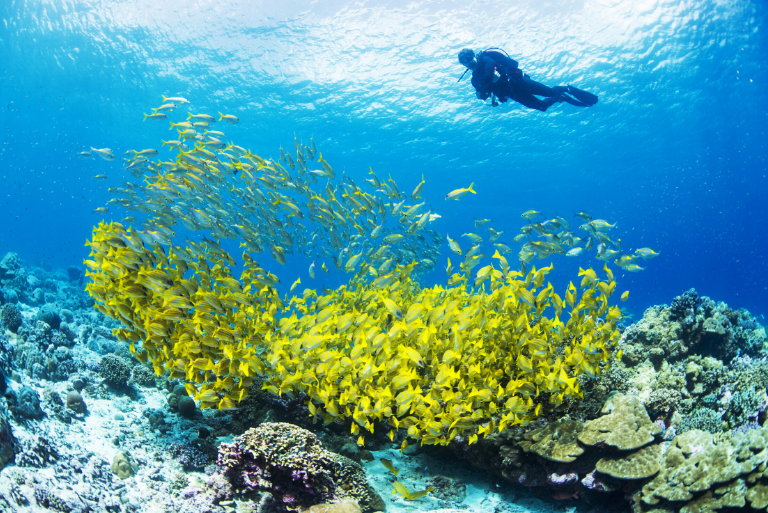 The Western Indian Ocean contains 16% of the world's coral reefs and is thought to host the second largest coral reef biodiversity in the world. Some of our favourite beach destinations are located in the Western Indian Ocean: Mozambique, Seychelles and Zanzibar. Whether you're an eco-conscious or marine-loving traveller or simply looking for a different type of holiday, you can help support vital marine conservation work on a luxury marine conservation holiday - tailor-made by one of our Travel Experts.
Mozambique marine conservation holidays
Scuba or snorkel Bazaruto Archipelago National Park
Visit Mozambique's only marine park which protects the natural habitat of sea turtles, whales, sharks, stingrays and dugongs. Known as one of the world's top diving locations, there are also opportunities to assist in data collection of the marine and coral life whilst scuba diving or snorkelling in Bazaruto Archipelago National Park.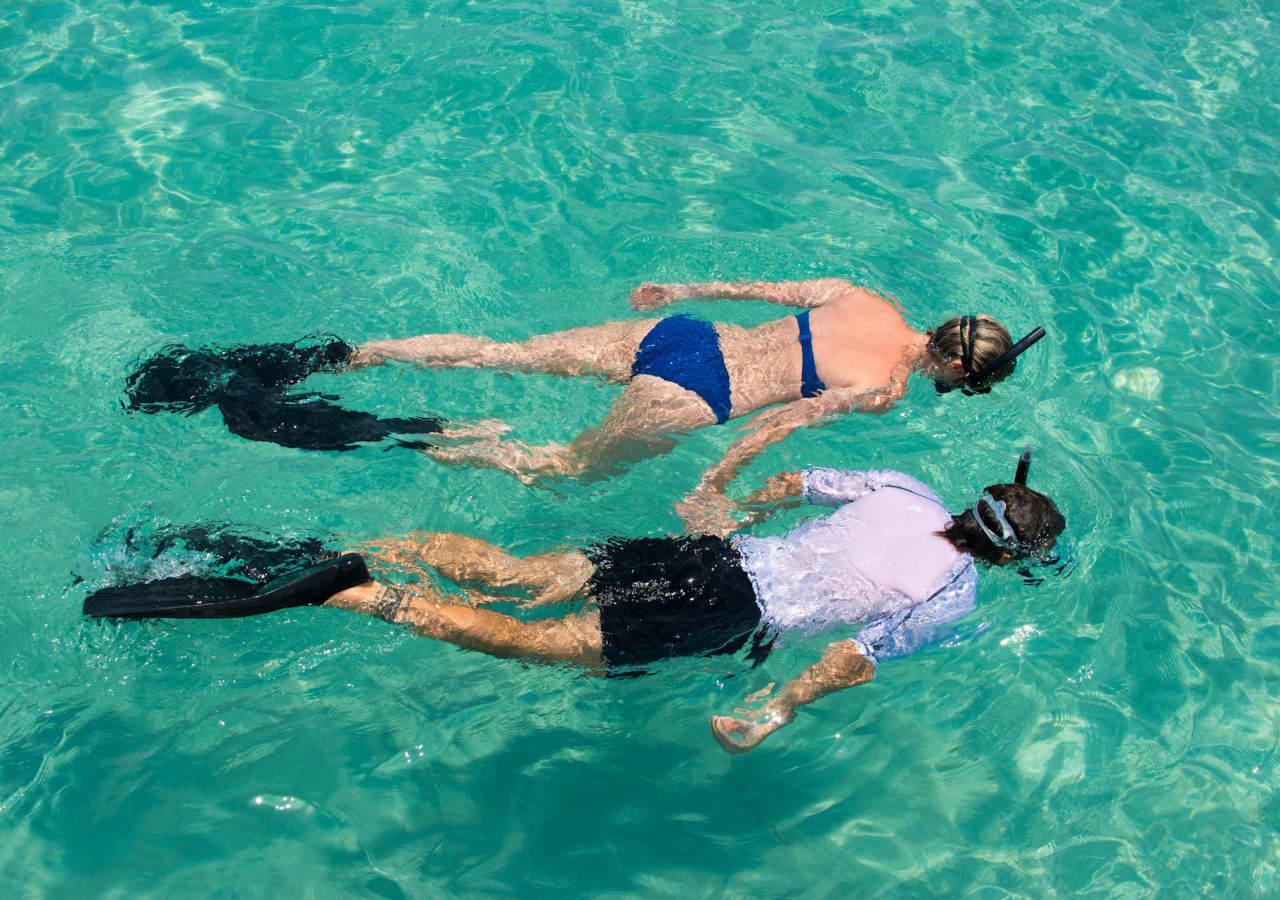 Release turtles at Vamizi Island

Vamizi Island has the largest population of green turtles in Mozambique. Take part in The Green Turtle Project which is a conservation project to monitor and protect the green turtles. You can help release the turtles between December and July.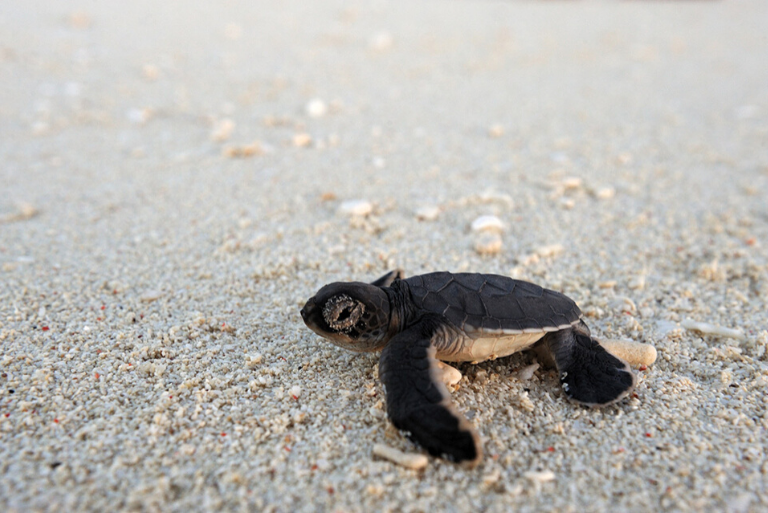 The best eco-lodges in Mozambique (our favourites)
Vamizi Island Lodge
Vamizi Island Lodge lies off the coast of northern Mozambique in the Quirimbas Archipelago. Pristine and beautiful, this island getaway boasts incredible privacy and a distinct remoteness. This is the personification of remote island living, with the small island a paradise escape from the outside world.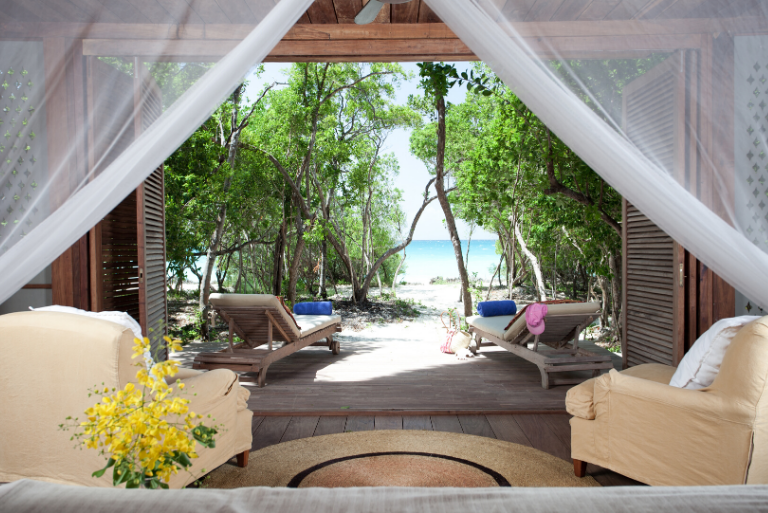 Nkwichi Lodge
Tucked away on the shores of Lake Malawi, Nkwichi Lodge is the ideal place to escape the outside world. The lodge upholds strong eco policies, aiding the local people through tourism and conserving the beauty of the surrounding area. Accommodation at Nkwichi is luxurious and of a very high standard, with various special touches that ensure a stay here is memorable.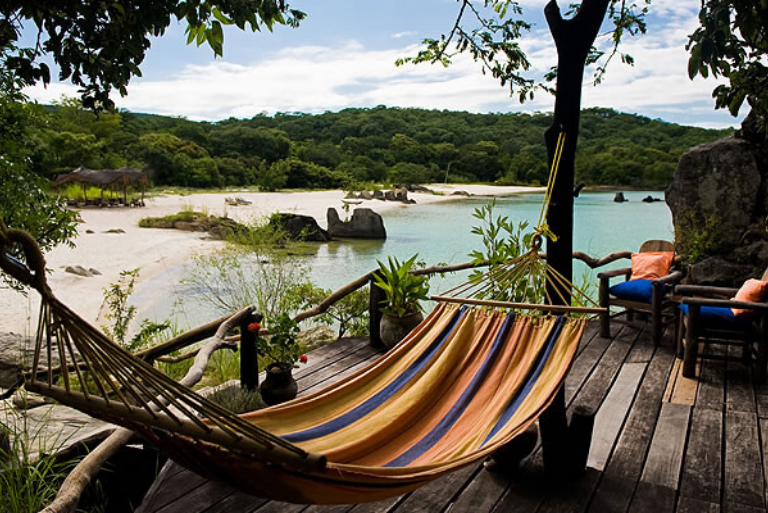 Seychelles marine conservation holidays
Native vegetation restoration
Many of the islands and resorts in the Seychelles have on-going programmes to maintain their pristine and natural state. Guests of the islands can get involved in the conservation efforts.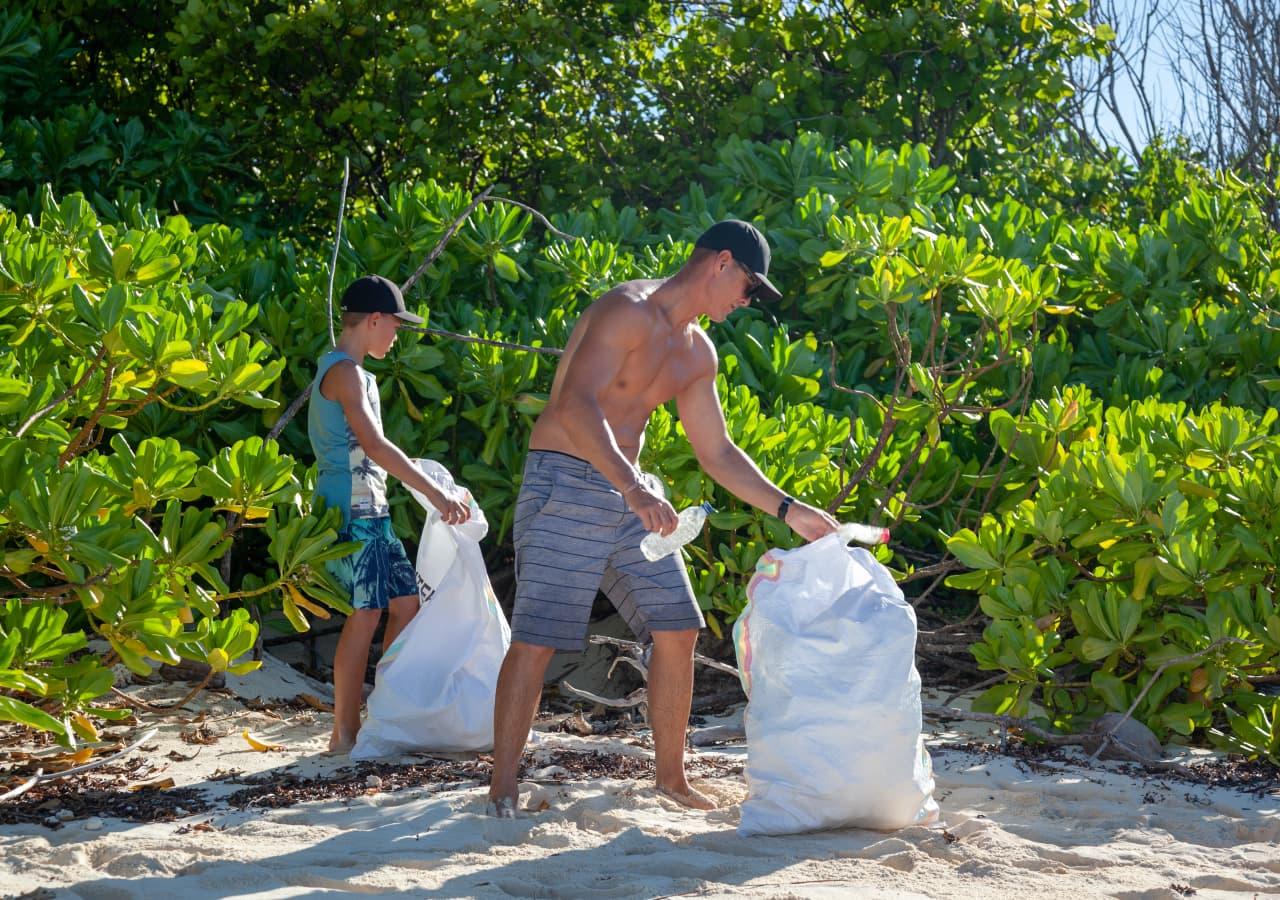 Study and monitor Aldabra Giant Tortoises
These fascinating creatures are found in only two places on earth, Galapagos and Seychelles. Around 70 roam freely on Alphonse Island with many more on Astove. Guests of these islands can assist the ICS team as they study their growth, movement and behaviour.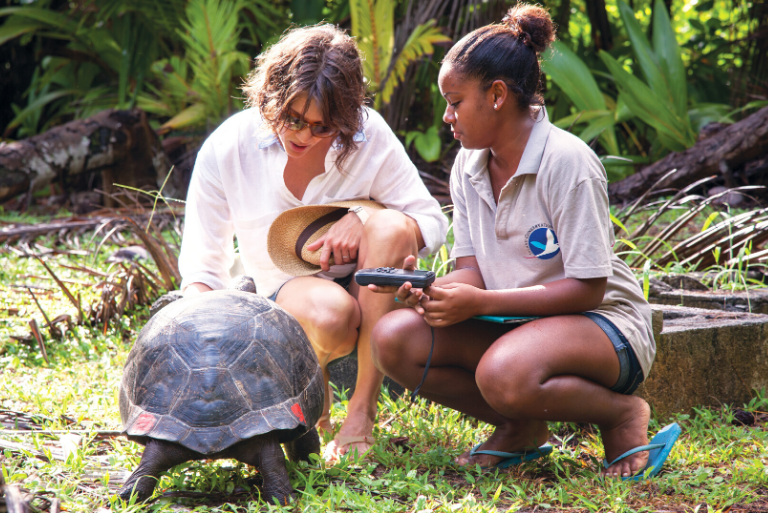 The best eco-resorts in the Seychelles (our favourites)
Six Senses Zil Pasyon
Embracing nature and its natural surroundings, Zil Pasyon offers real seclusion with just thirty luxuriously appointed pool villas set within the spectacular tropical landscape, complimented by the renowned Six Senses service and hospitality. The Six Senses ethos is very much about conserving the environment. They're passionate about sustainability and you'll see this on the island. There is also a turtle conservation and a coral reef restoration project off the shore at Anse Peniche.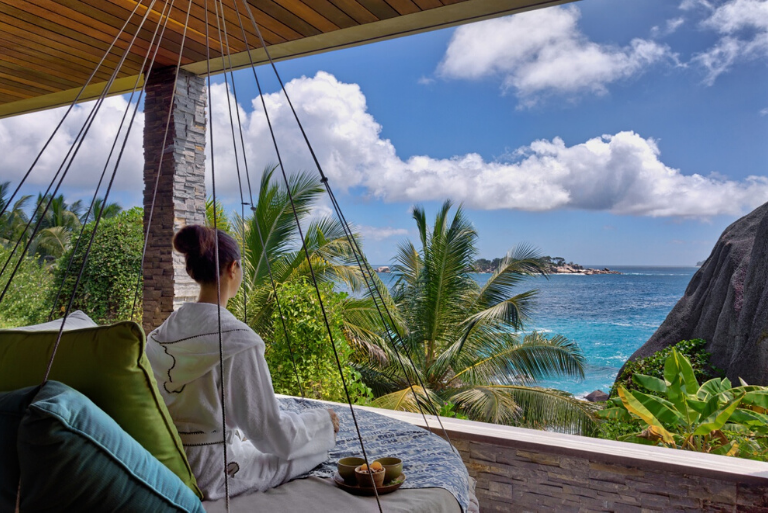 Alphonse Island
Alphonse Island is part of the Amirantes group of islands. It is a barefoot luxury tropical paradise of undisturbed solitude that provides the perfect tonic for blissful relaxation, but also a place where mesmerising encounters with nature and incredible marine life provide exhilarating experiences. In partnership with the Island Conservation Society (ICS), various long-term projects and monitoring programmes are underway which guests can be involved in.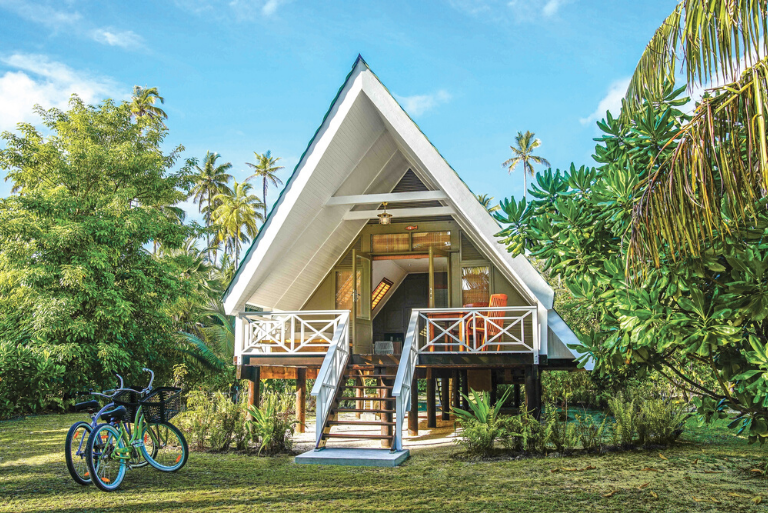 Zanzibar marine conservation holidays
Mnarani Marine Turtle Conservation Pond
This turtle conservation lagoon cares for injured turtles as well as turtle eggs until they are released. You can be part of this release and assist the rehabilitated turtles and newly hatched baby turtles.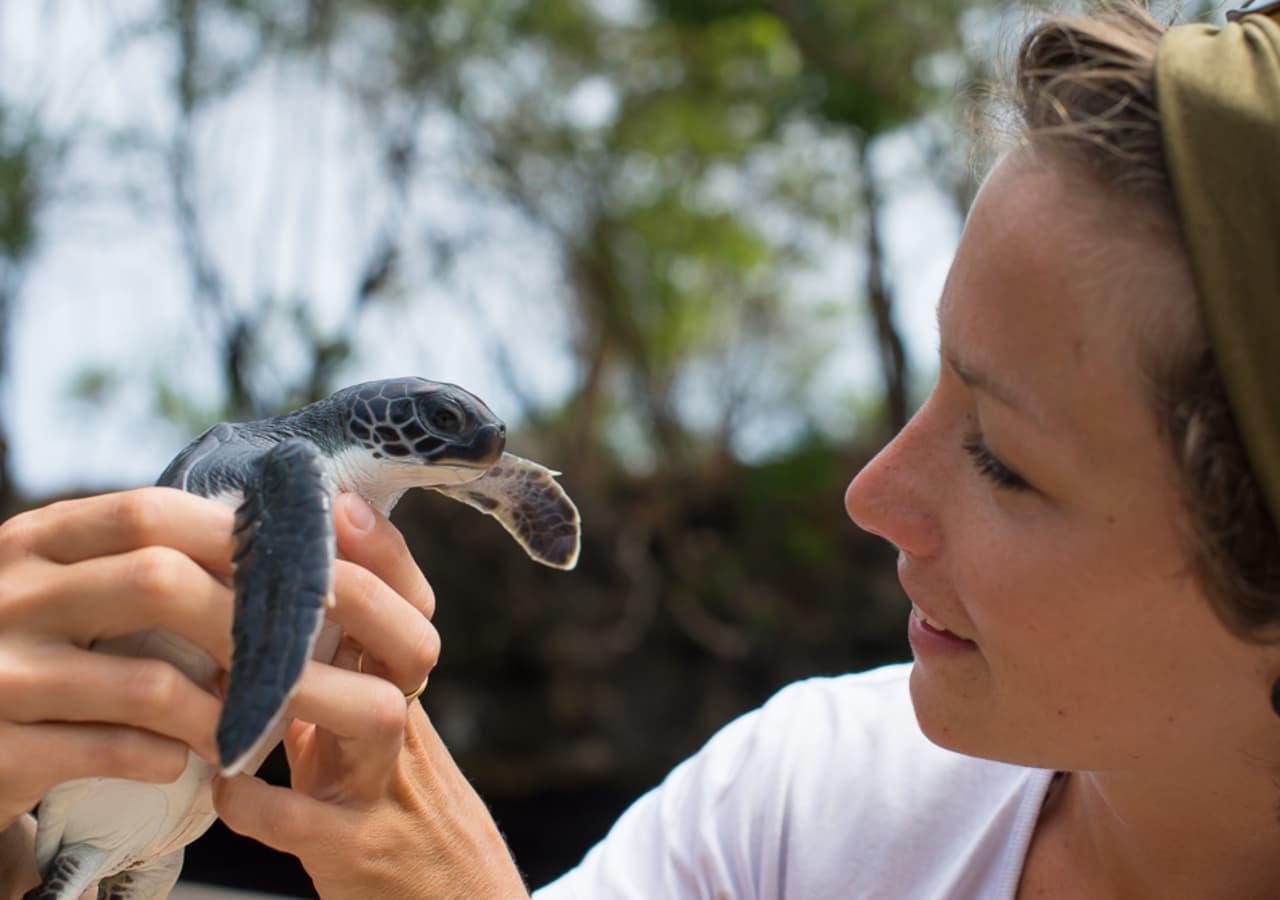 Dolphins at Menai Bay Conservation Area

Take a day trip to Menai Bay Conservation Area which is famed for its dolphin populations. Here you can swim with dolphins in their natural habitat in an ethical and sustainable way. Alternatively, you can assist with the monitoring of the dolphins' behaviour or educate yourself in a workshop on ethical dolphin eco-tourism.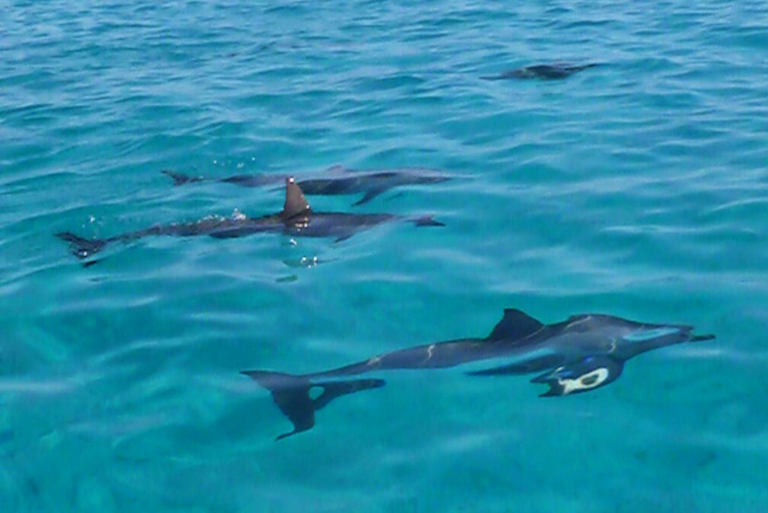 The best eco-resorts in Zanzibar (our favourites)
Zuri Zanzibar
Located in the north of Zanzibar, the environmentally friendly designed property has exclusive private beach access, opening out onto the sparking sapphire waters of the Indian Ocean. Zuri Zanzibar implements several long term initiatives for a cleaner environment and ocean as well as to promote employment, education and awareness in Zanzibar.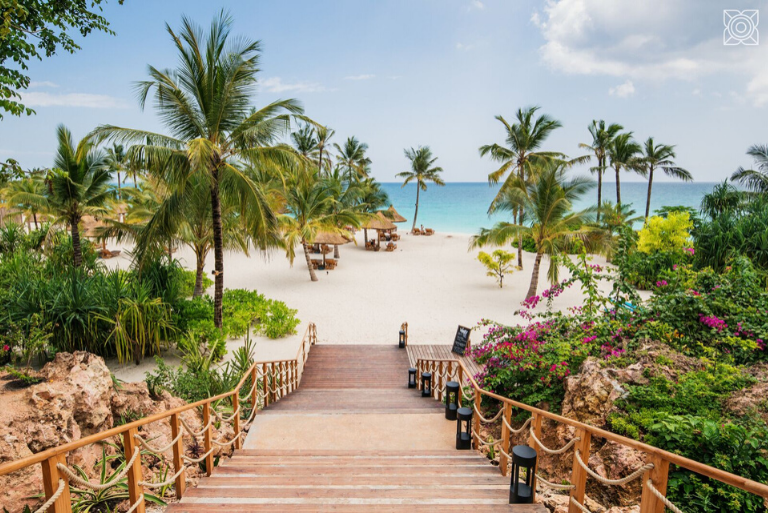 Mnemba Island
For true barefoot luxury, Mnemba Island is the perfect escape. Less than a mile in circumference, the island offers a remote and serene beach experience. The island is surrounded by reefs that have been declared a Marine Conservation area providing guests with some of best dive sights in Africa. Turtle season is around April to August time.