Combining a thrilling Big 5 safari in the bush with a relaxing stay by the azure waters of the Indian Ocean offers the ideal twin-centre trip. My recent trip twinning Tanda Tula Safari Lodge in the Timbavati (part of the Greater Kruger National Park), and Benguerra Island, Mozambique is certainly a bush and beach combination I will be recommending to my clients.
First port of call when arriving into Tanda Tula was my gorgeous tented suite. I set down my bags and took up residence on a sun lounger by the pool watching as herds of elephants came down to the adjacent waterhole to drink and play.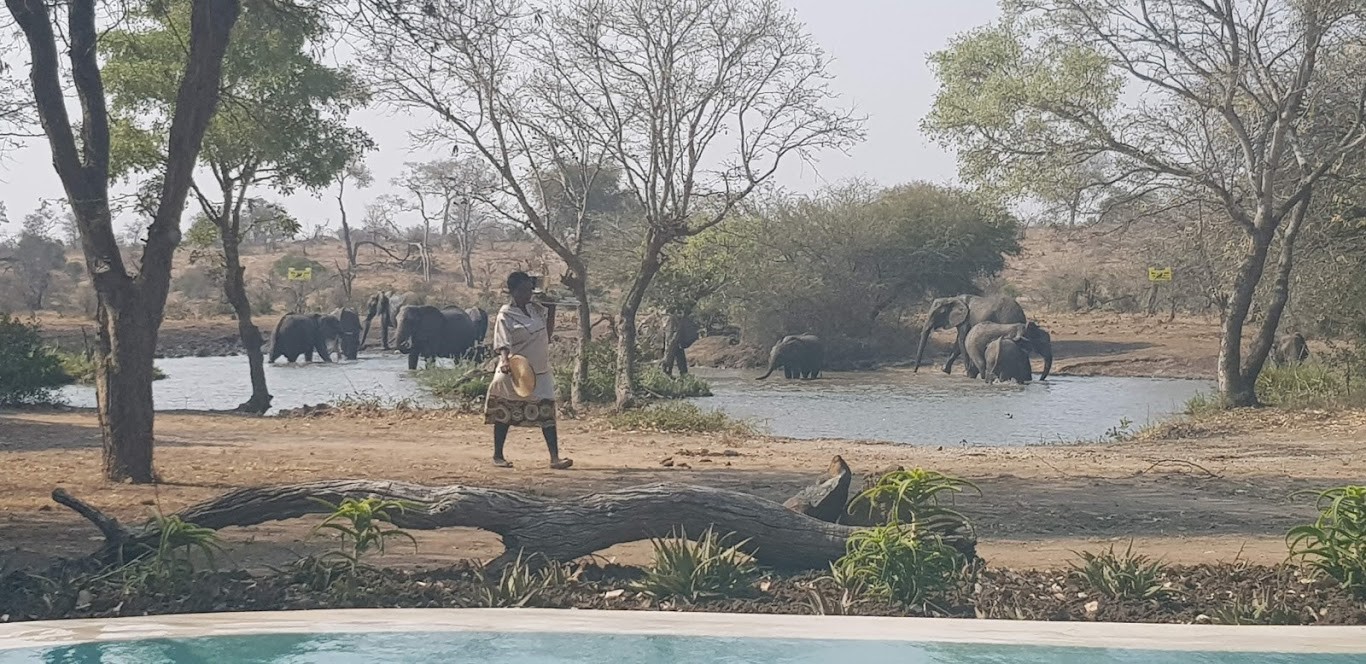 Soon a huge herd of buffalo, maybe 200 strong, made its way to the waterhole, scaring away a family of warthog. When we were called for our first game drive, I honestly could have stayed by the pool all day with so much animal interaction on view from our poolside vantage. Our evening game drive did not disappoint as we spent time with a huge herd of elephants, followed a lioness on the prowl for dinner, enjoyed being amidst the huge herd of buffalo which had been at the waterhole earlier and were thrilled during sundowners as a giraffe walked across the riverbed in front of us. Three of the Big Five spotted and it was only day one! As if in celebration, we were welcomed back at camp with champagne and an incredible dinner in the riverbed being serenaded by the wonderful camp staff.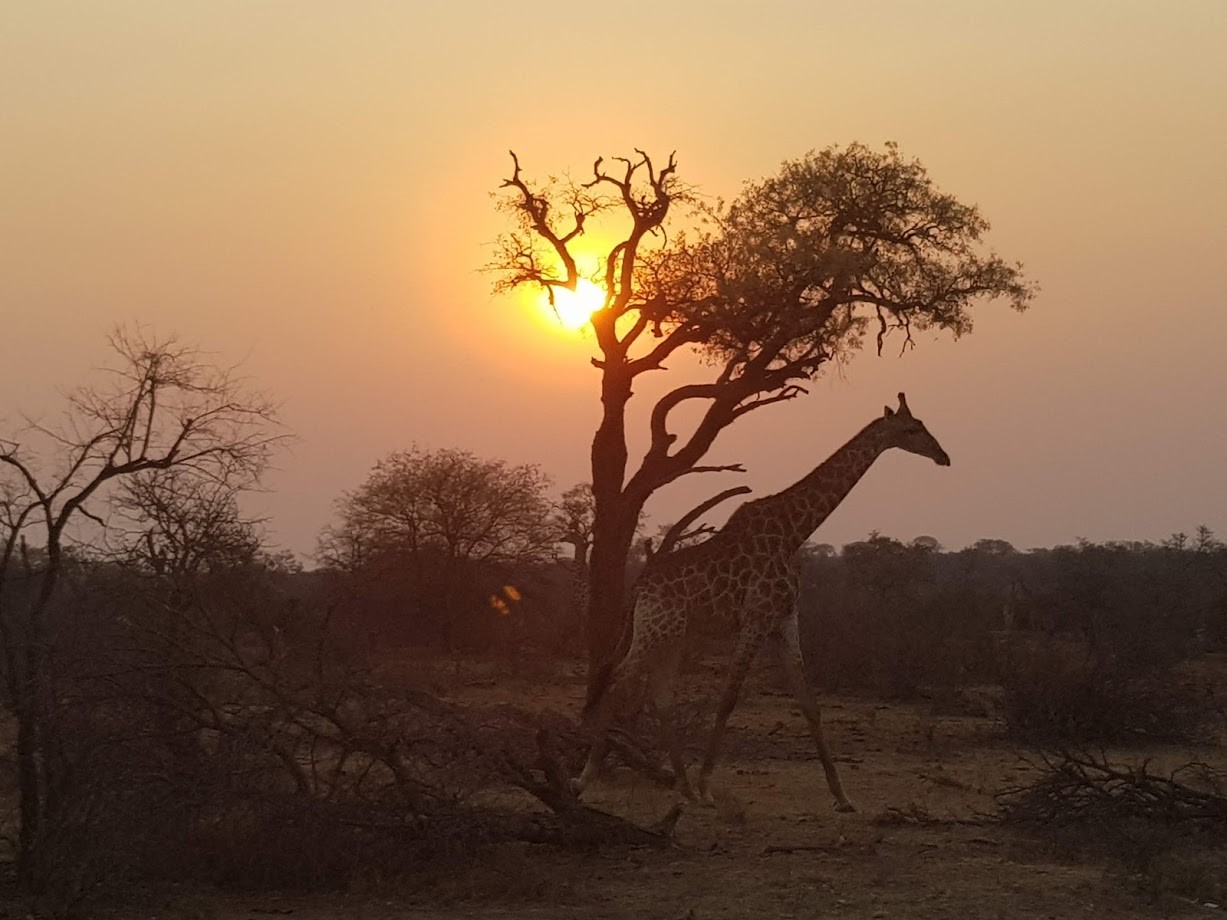 The following day we had incredible sightings of leopard, rhino, elephant and all the incredible plain game the Timbavati has to offer. What was special, if surprising, was the lack of other vehicles which gave a really exclusive feel to our safari experience (and has spoiled me for future trips!)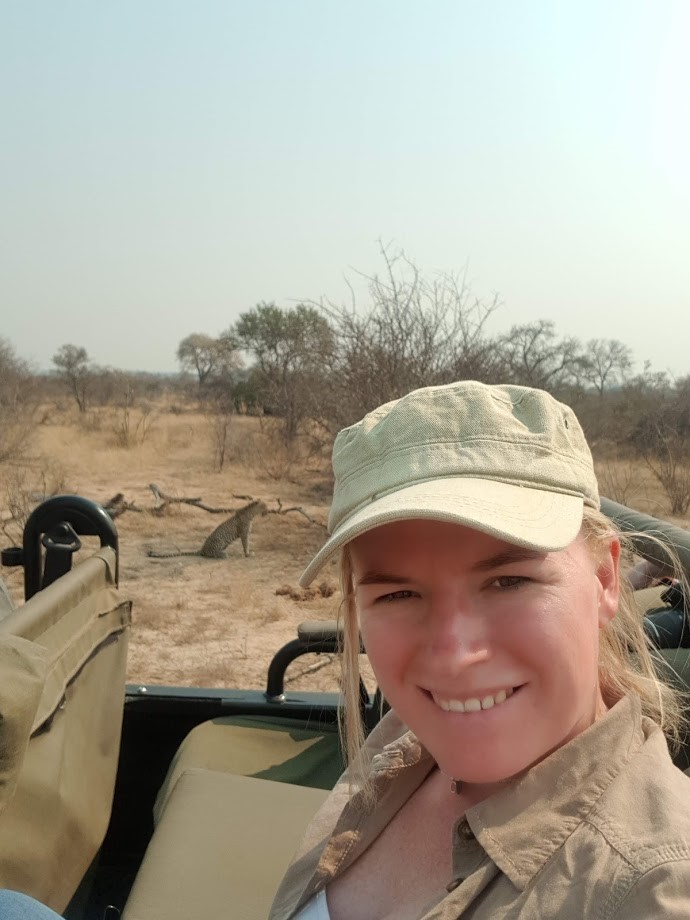 Next stop was Tanda Tula Field Camp which was developed for walking safaris and offers guests exclusive use of four tents, a full complement of staff and excellent guides and trackers. Glamping on a whole new level. We arrived at night to the chorus of hyena and settled down for a delicious dinner under the stars. The following morning at dawn we set off to track rhino. With Ginger as our tracker and Ant as our guide the rhino were not getting away. After two hours of walking through the bush seeing giraffe, springbok, incredible birds and dung beetles, we were delighted to find a rhino with her baby. This thrilling encounter was the highlight of my entire stay and the memory will remain with me always.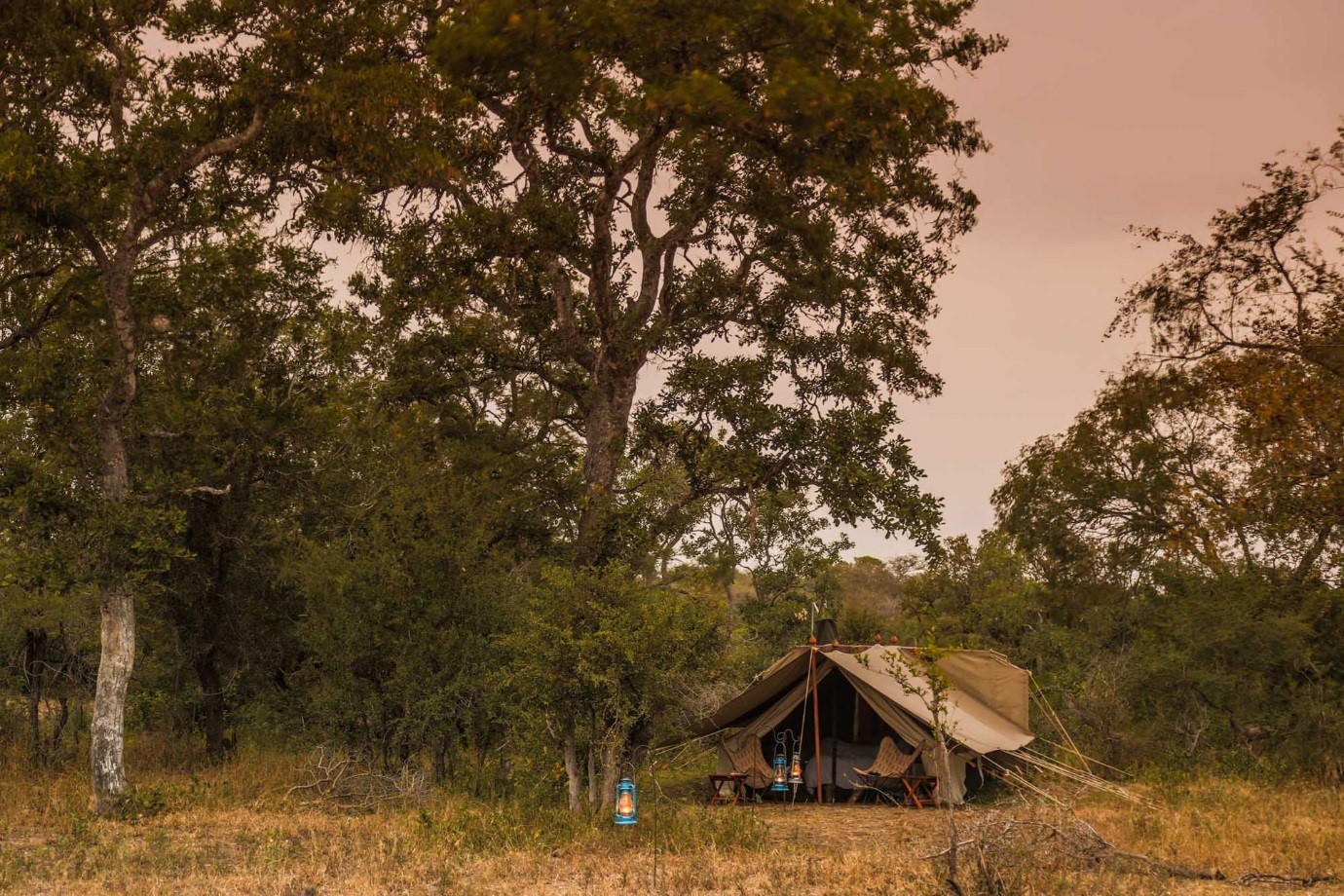 All too soon it was time to say goodbye to the Timbavati, and onto fresh pastures. Even our journey was exhilarating as we flew via helicopter over the Kruger, dipping into the canyons and flying through riverbeds to arrive Mpumalanga Airport for an easy one hour flight to Vilanculos in Mozambique. On landing, customs was a simple 30 minute process and then onto the next helicopter for a 10 minute flight over the most stunning water landscapes I have ever seen.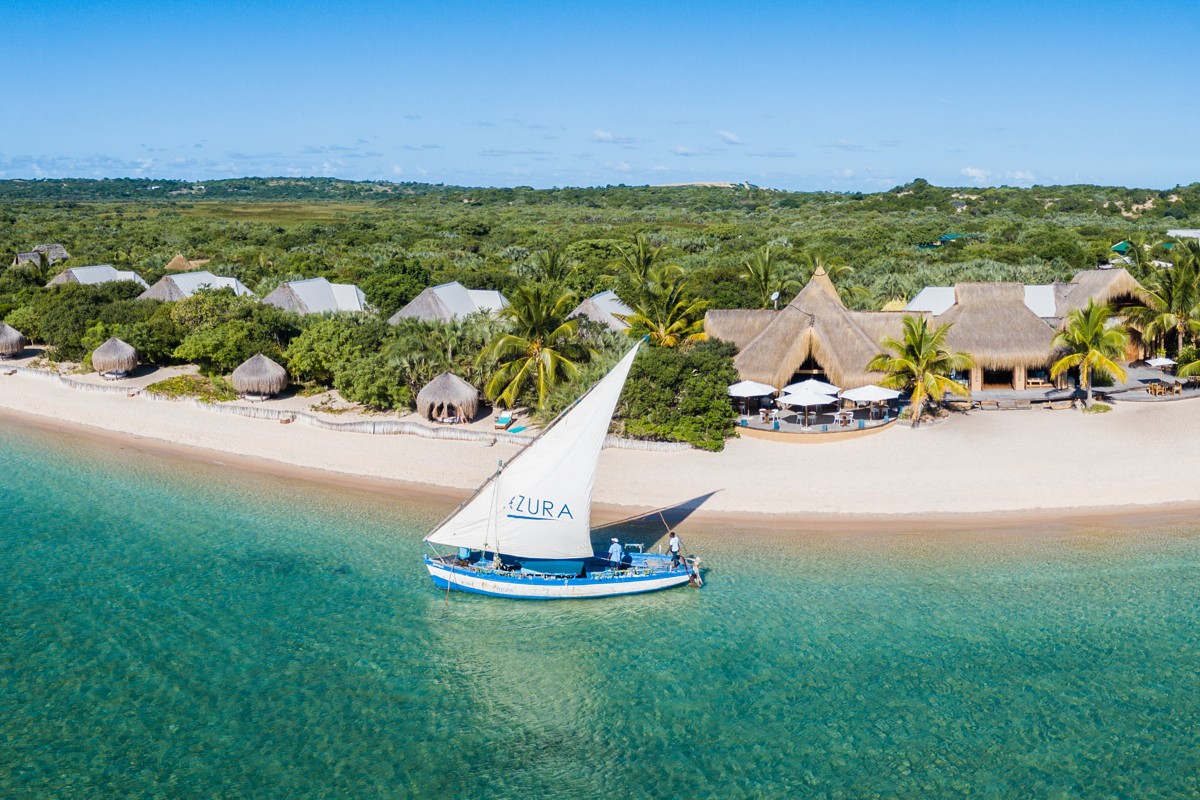 The contrast between bush and beach felt so stark but so perfect. We had come from dry, wild Africa to a pristine paradise complete with a personal butler. I was swiftly shown to my stunning villa, with private plunge pool and a bottle of Azura fizz on ice. A lazy afternoon was tempting but the azure blue of the stunning ocean was too big a draw.
Our sundown sail was aboard an Azura dhow, a traditional wooden boat. Delicious canapes and ice cold drinks in hand, we sailed across the ocean watching the red and orange hues of the most exquisite sunset. Back on dry sands, we toasted the falling sunset from the comfort of our beach beanbags, reflecting on the most extraordinary, diverse scenery and experiences that day.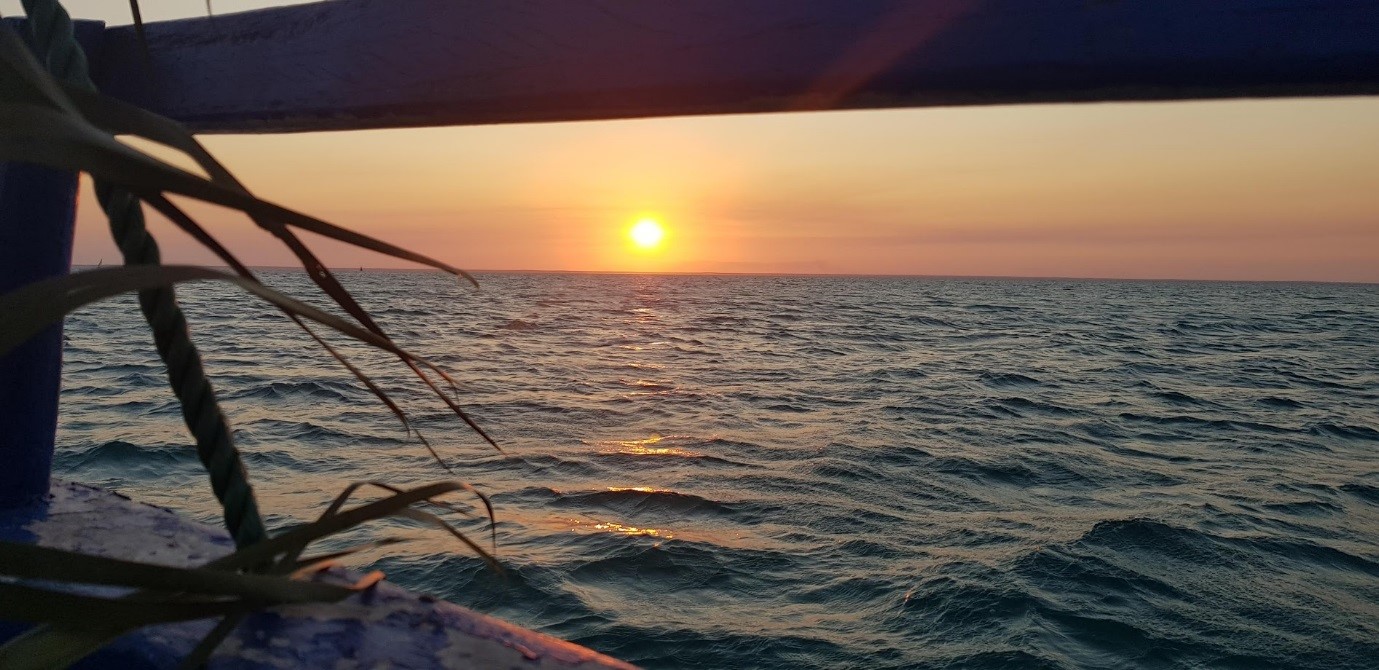 Top of the agenda for the next day was the signature Azura Retreats activity…effectively, a luxury island hop. Onboard the speedboat, our excellent skipper Carlos sped away to our first reef destination. The snorkelling at 2 mile reef can only be described as the most exotic, pristine paddling pool on earth. The coral is alive and the array of fish species was quite breathtaking. I am not easily bowled over having been a diving instructor at Aliwal Shoal and Quilalea Island. I have also dived extensively in the Caribbean, the Seychelles and Zanzibar; but this was the definitely the best snorkelling experience I have ever had.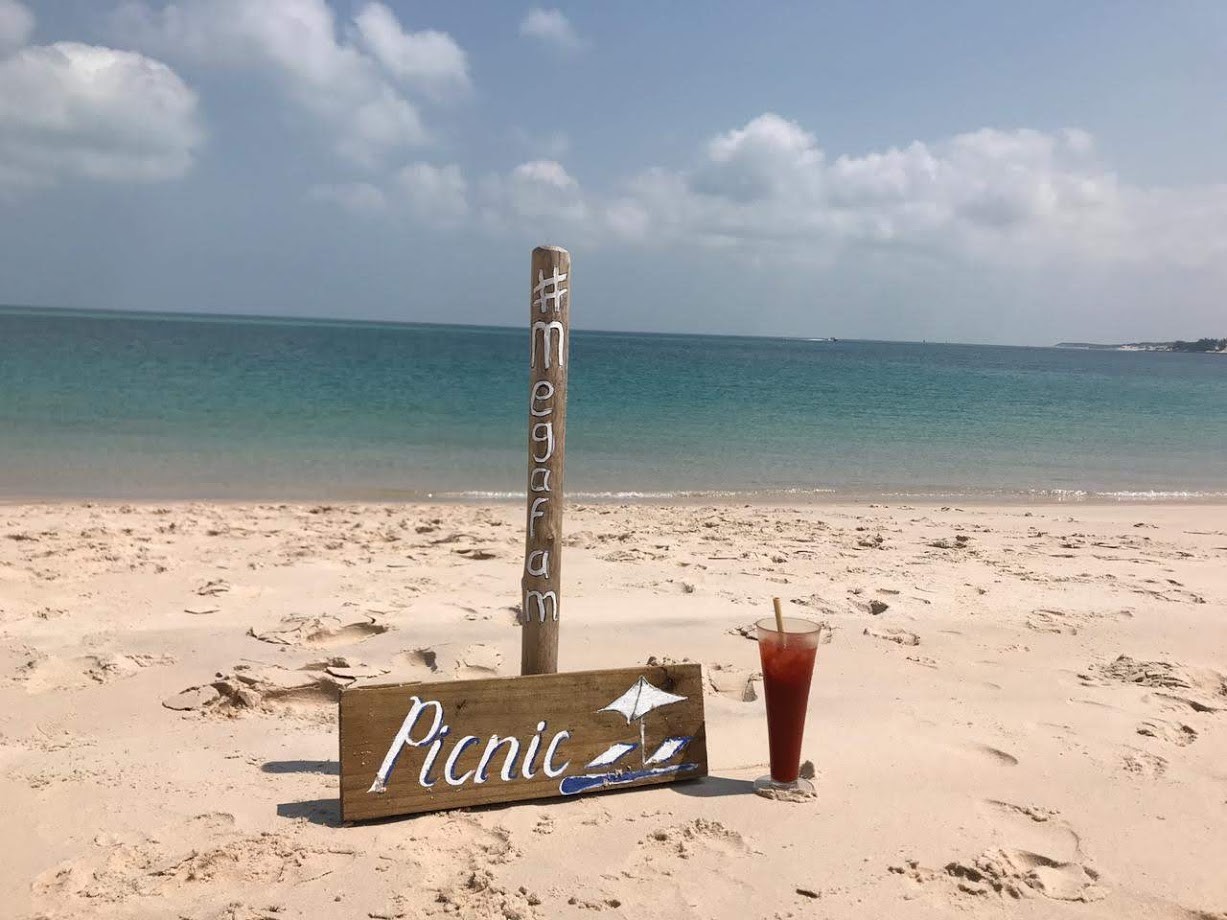 Our next hop took us to North Point beach for some whale spotting, after a sumptuous seafood brunch. Before we even ventured to see the whales, the elusive dugong was spotted minutes from our picnic spot. This is one of the rarest animals in the world, so I was beside myself with absolute joy. Totally unprepared, I missed my chance to capture it on camera, but another precious memory in the bank.
Our whale-watching efforts were quickly rewarded with no less than six humpback whales right in front of our boat. We stayed with the whales for almost an hour, watching their tails breach the water and the huge plums of water from their blowholes. I was so reluctant to leave these majestic creatures behind, so was thankful of the distraction of a flock of flamingos as we sailed back to shore. Our final activity of the day was a dive and a fully immersive experience with huge bass, rays, moray eels and a plethora of fish; topped off by the continual serenading of the distinctive whale calls.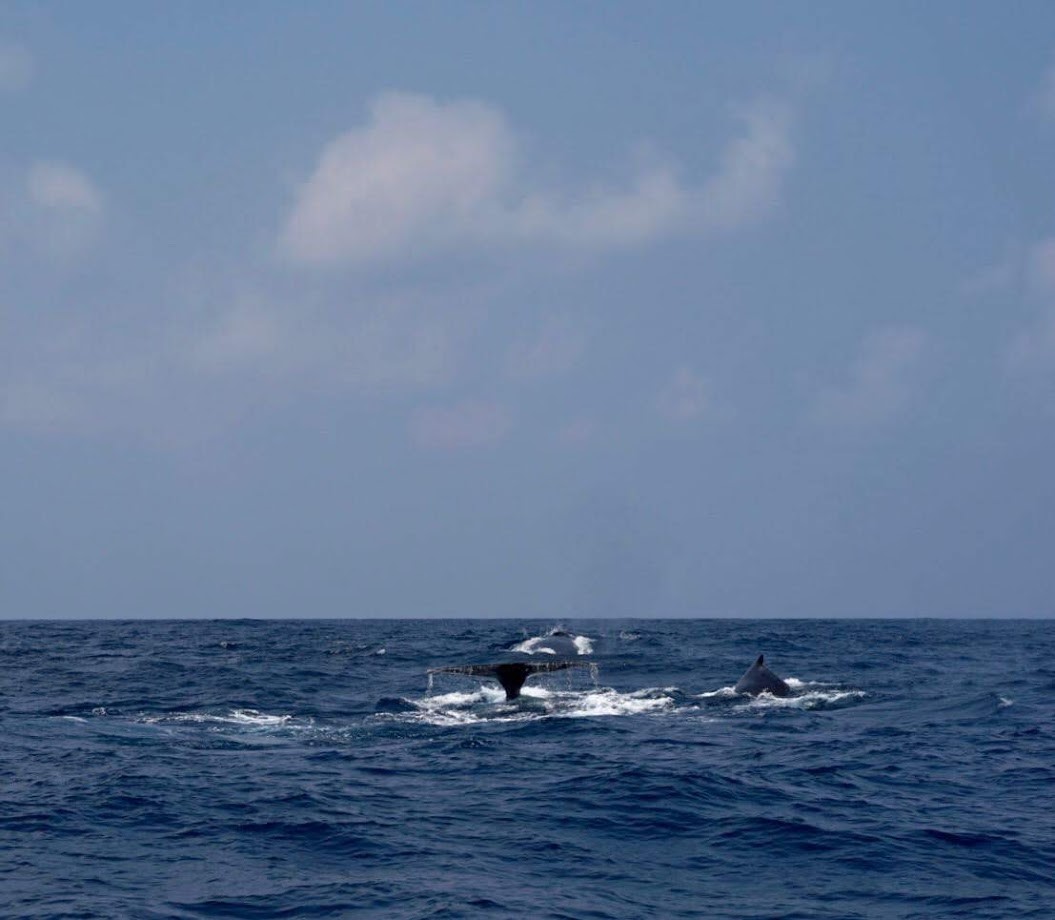 That evening we enjoyed a performance by the adorable Rainbow Fund Children, a local community project set up to support social and environmental projects on the island.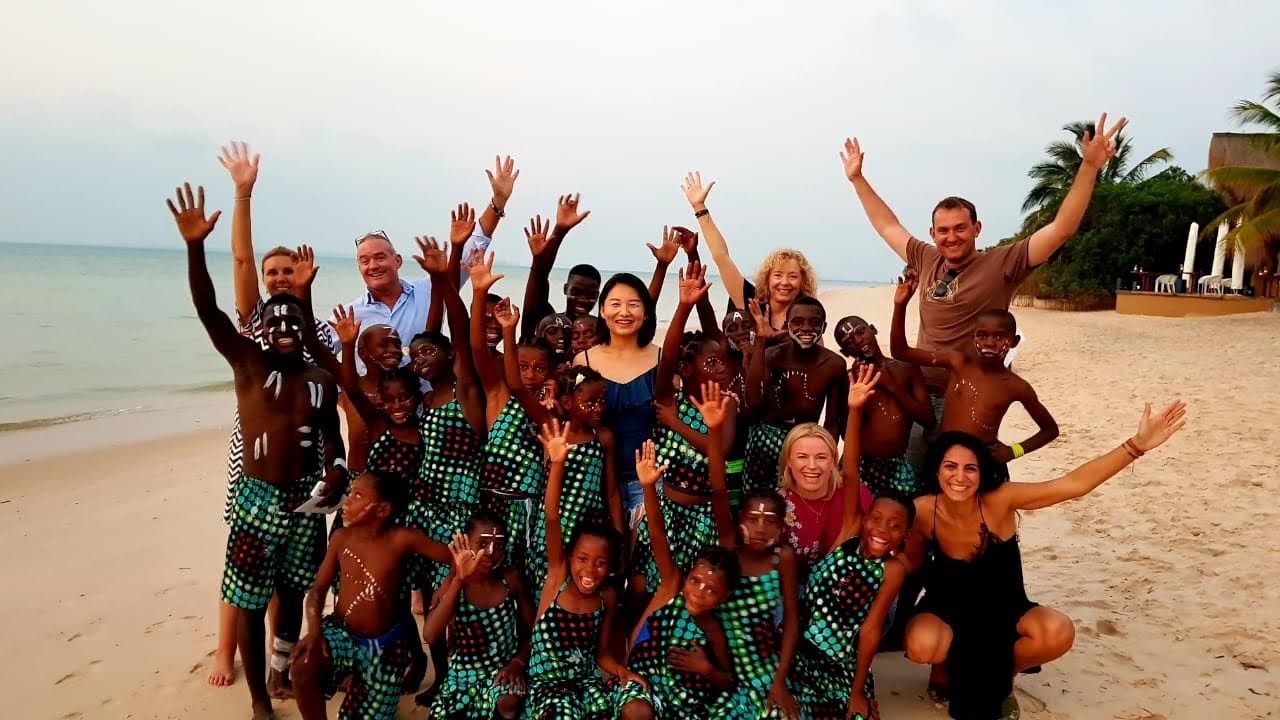 For our final morning, I was delighted to be invited to a beach clean-up on stunning South Point beach, enabling me to give a little back to this beautiful corner of the world that had given me so much. I am very glad to say that although we worked hard, our rubbish bags were barely full and in no time at all the beach was restored to a pristine state – ready to hand back this beautiful island to its beautiful, indigenous people.
Till next time…