The Seychelles is on many peoples bucket list, whether to enjoy its pristine white sand beaches, the unique nature and wildlife, or simply to just relax at one of its luxurious resorts. There is much more, however, to a holiday in the Seychelles. Heres our A to Z of everything about the islands, why our team love it, and why we think you should visit!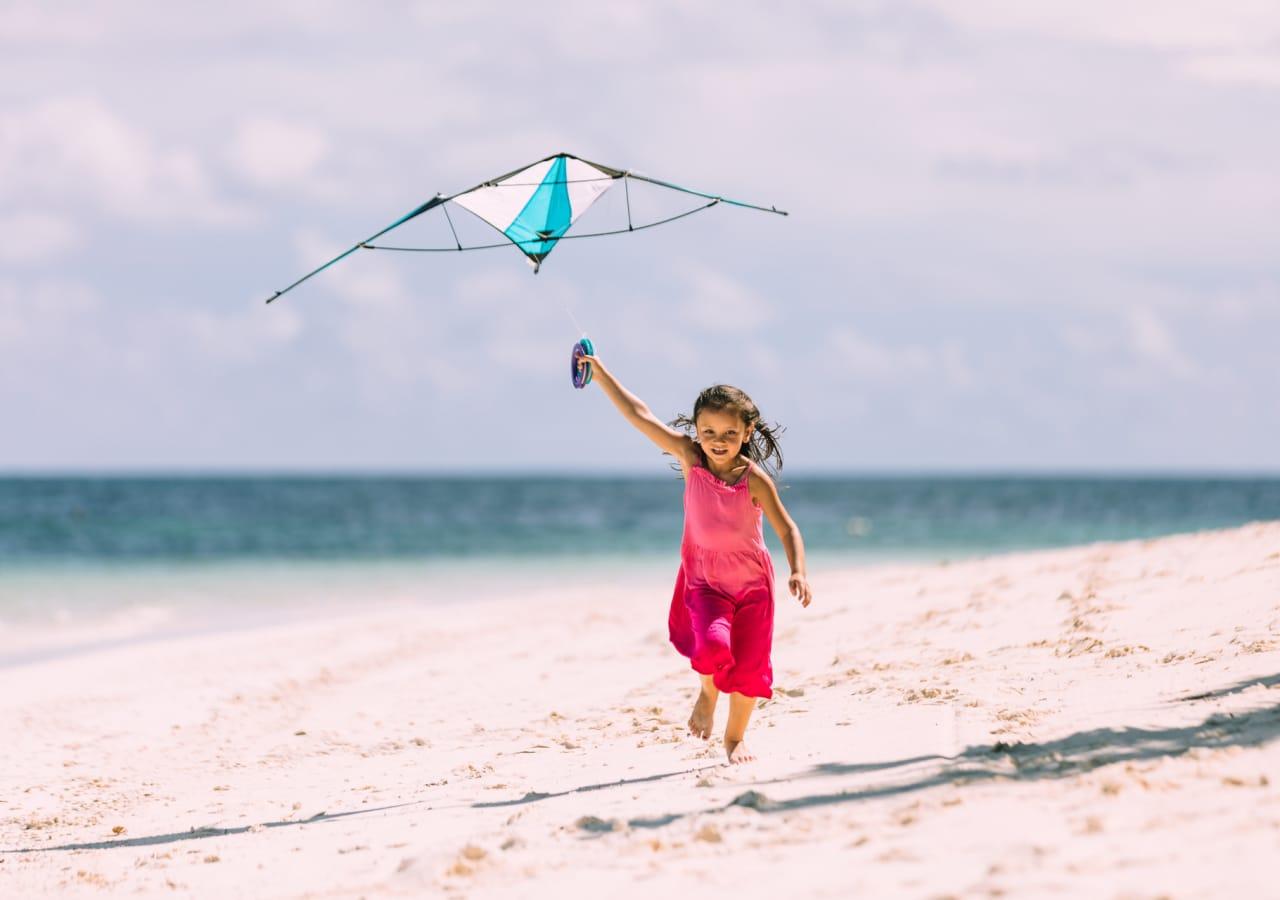 A is for Anniversary Holidays. Seychelles unique tropical ambiance and temperatures averaging 28°C year round make it perfect for a special celebration. Whats more, many resorts offer value-added 'treats.
B for Beaches & Boulders. Seychelles is synonymous with both and the giant granite boulders are amazing, especially those beside some of the worlds finest beaches. A few of Mahlatinis favourites include: Anse Lazio on Praslin; plus Anse Source dArgent and the much quieter Petite Anse on La Digue. As for the outer islands, there are pristine white sand beaches at every turn!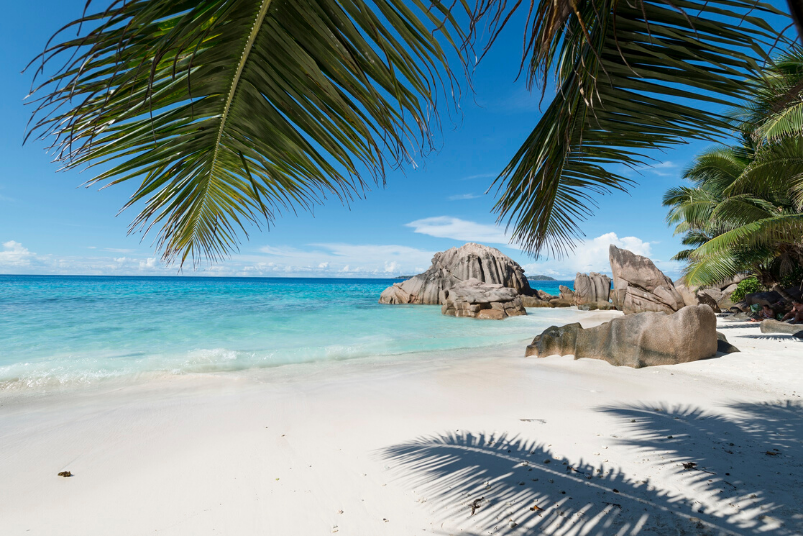 C can only be for Conservation. Committed to sustainable tourism, Seychelles operates strict 'rules & regs to help protect, and even enhance, this natural paradise. A huge 50% of its area is designated as either National Park, nature reserve or marine park. Many hotels and islands have conservation programmes to assist the re-introduction of endangered species.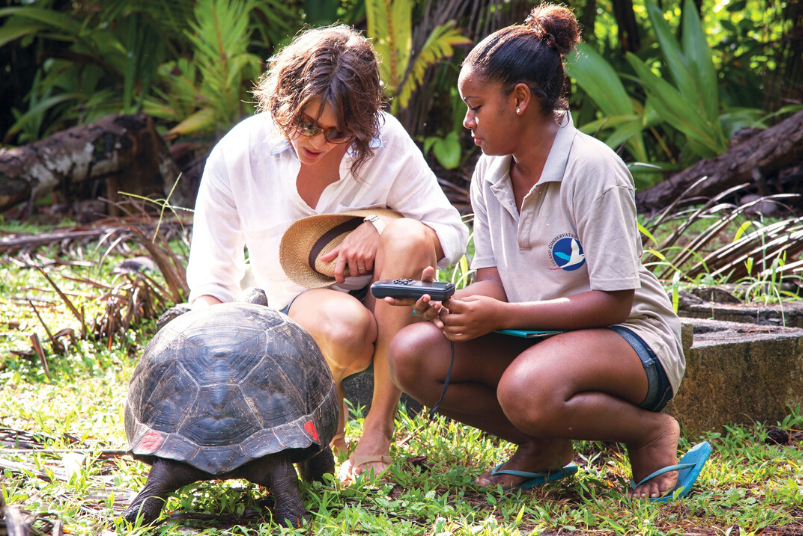 D for Diving. Seychelles has some of the worlds finest diving and its the ideal place to learn! There are many PADI dive centres on Mahe and Praslin, while the outer islands of Denis and Desroches offer spectacular dive sites with drop offs and reefs to explore. Our Seychelles Ocean Safari experiences provide an even greater variety of diving challenges.
E stands for Enriched family holidays. A Seychelles family holiday is very much about nature and the environment – from giant tortoises to turtles. While larger resorts do have supervised kids clubs, its the fascinating natural experiences that will have the children (and the grown ups) talking for years to come.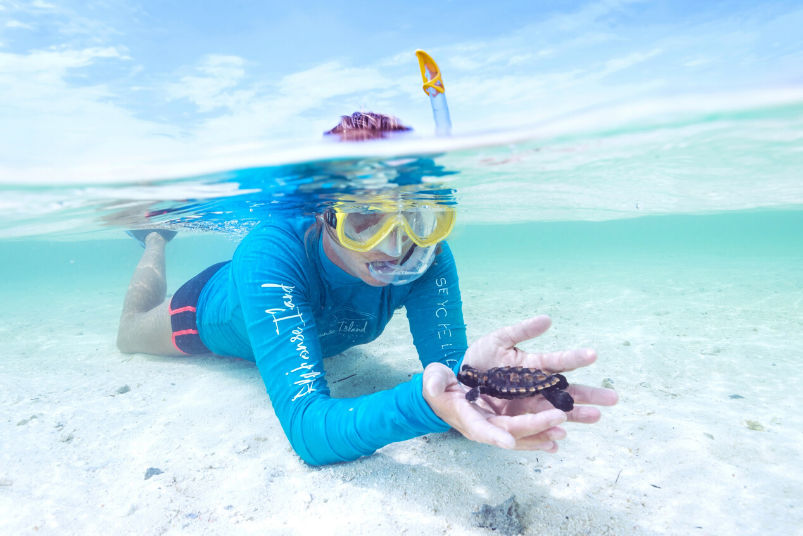 F for Four Seasons Resorts… not just one, but two! Four Seasons Seychelles on Mahe has spectacular villas set on a tropical hillside, while Four Seasons at Desroches Island provides a wonderful laid-back coral island experience.
G is for Geography. 115 islands spread over 1000 miles of the Indian ocean just south of the equator, Seychelles has a unique tropical environment, with mountainous inner islands, tiny flat coral outer islands, tropical forests and a multitude of unique species and fascinating nature.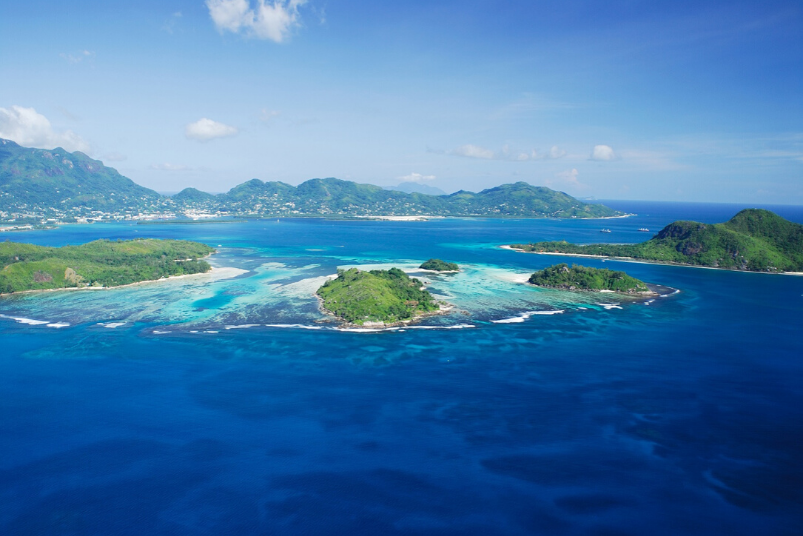 H means Honeymoon heaven. Frequently on many a couples wish list – Seychelles provides romance and luxury in equal measures. Choose from larger resorts, boutique hotels or private islands. Mahlatini has a honeymoon gift registry service too.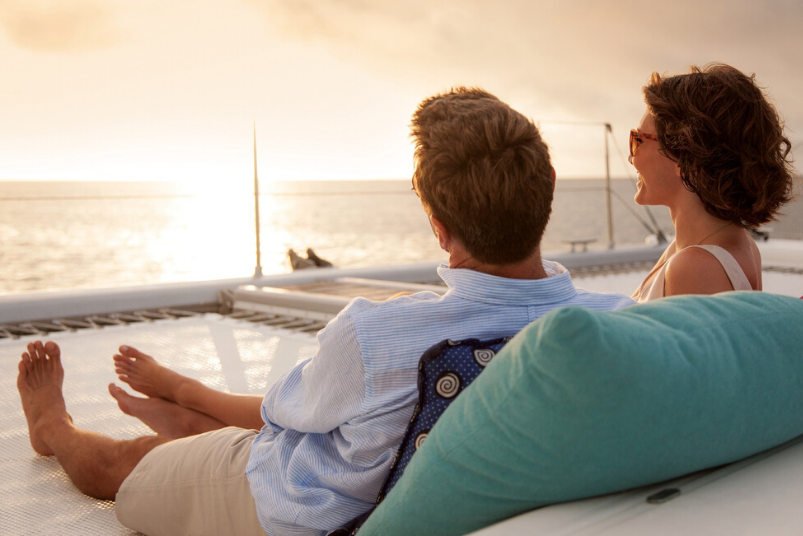 I – Island-hopping. By far the best way to discover the diversity of Seychelles – from the varied nature and wildlife to experiencing different island-styles and resorts. Enjoy two or three holidays on the one trip! One of our favourites is the remarkable Denis Private Island.
J for 'jet-lag free journeys. Well, this is certainly the case from the UK and Europe as well as Africa. From London, Seychelles is only 10 hours by direct flight and just a 4-hour time difference.
K is for Kreol Seselwa, the French-based Creole language of Seychelles, sharing its official status with French & English.
L for La Digue, the beautiful laid-back island that lets you glimpse Seychelles life as it used to be. Bicycles and the odd ox-cart are the main forms of transport. 20 minutes by ferry from Praslin, it makes a great day-trip.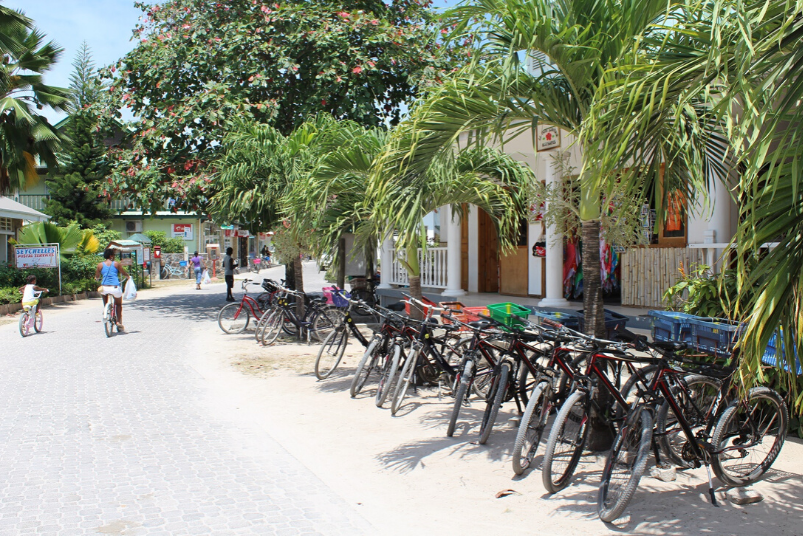 M for Mahe, the main island with the capital Victoria (the worlds smallest) as well as the international airport and provides the base for all island-hopping trips. Large choice of luxury resorts as well as boutique hotels such as the charming Carana Beach.
N for extraordinary and unique nature & wildlife. From the worlds tiniest frog to the largest tortoise, and from spectacular marine life (turtles & manta rays) to many endemic bird species, Seychelles will astound.
O is for Orangeraie, well Le Domaine de LOrangeraie – a fabulous boutique hotel on the west coast of La Digue. Book very early to avoid disappointment!
P is for Praslin, the second largest island and a great base for excursions to outlying uninhabited islands. Home to the Vallee de Mai National Park and also Seychelles only 18-hole golf course at Constance Lemuria.
Q for Questions. Contact the experts at Mahlatini for first-hand knowledge about the islands, the resorts and a perfectly tailored island-hopping itinerary.
R is for the wonderfully relaxed pace & island-style tropical holiday.
S stands for Seychelles Ocean Safaris, our exhilarating range of marine experiences and nature activities on the unspoilt islands of Alphonse, Astove & Cosmoledo.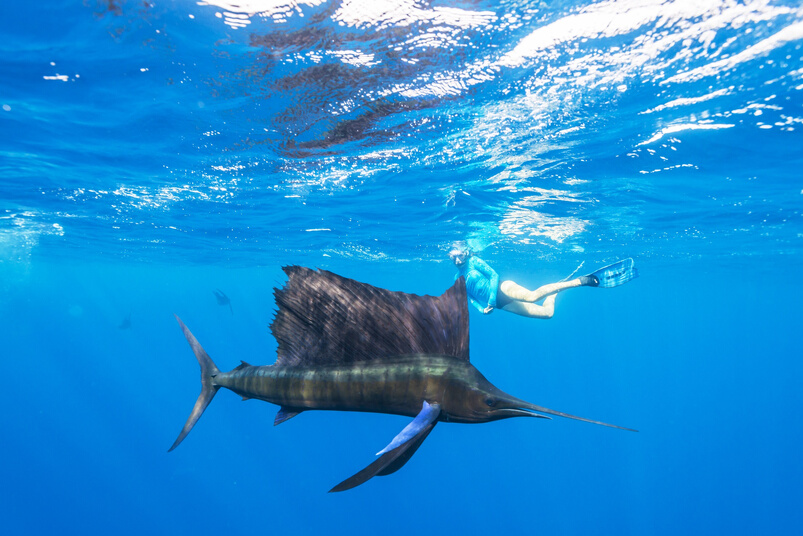 T – Set in the Indian Ocean, Seychelles makes an ideal twin-centre holiday, either with an African safari or a stopover in Dubai perhaps.
U is for UNESCO World Heritage Sites, not one but two! On Praslin, the Vallee de Mai tropical forest has the Coco de Mer palm and the world's largest seed, while Aldabra is the planet's largest raised coral atoll.
V is for Views. Beaches, islands, giant tortoises, turtles, sparkling seas, magical sunsets – you'll have Instagram moments galore to share!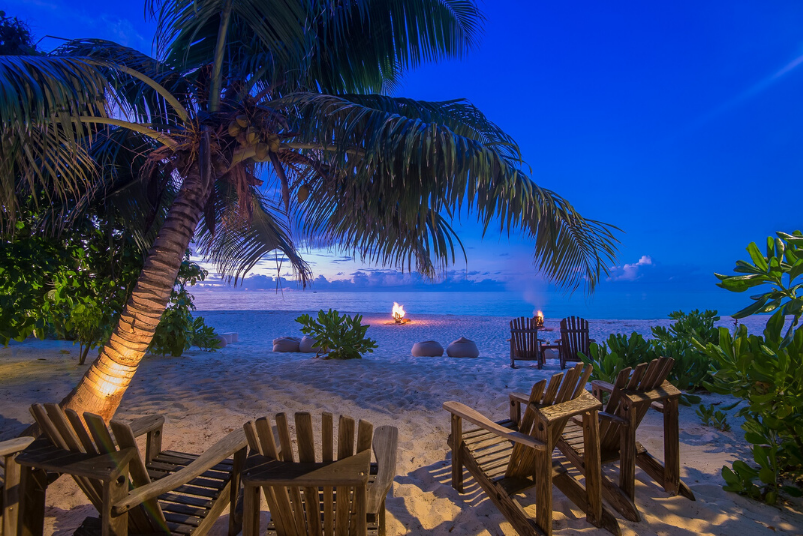 W – Wellness & Spa. With timeless rhythms of nature, Seychelles is perfect for rejuvenating wellness treatments. Luxury resorts all have sublime Spa facilities, including the award-winning Banyan Tree Seychelles.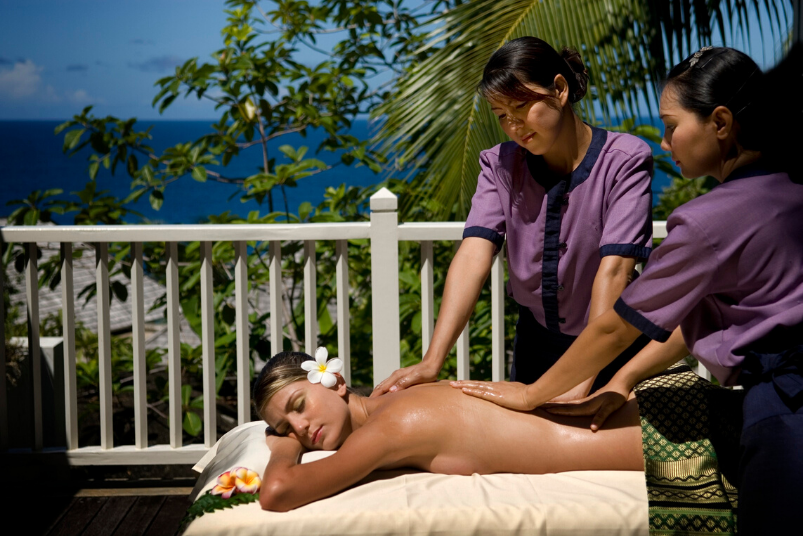 X – What else but the X Factor and Seychelles has it in bucket loads! Not just the islands and nature, but also the barefoot luxury resorts such as North Island, Maia Resort, and Raffles Seychelles.
Y – Yes, now is the time to seriously start planning your trip to Seychelles! Whatever your reason for wishing to visit, speak to the Mahlatini experts to plan it to perfection.
Z for Zil Pasyon by Six Senses. The only hotel on Felicite Island with just 30 luxury pool villas & 3 Residences. A pristine sanctuary with a host of activities, including (in our opinion) the best spa in the Indian Ocean.