Island Travel Guides
Best beach and island destinations for 2023
Top 5 best beach and island holidays for 2023
1. MAHÉ ISLAND, SEYCHELLES
Why: Classic Creole culture, idyllic beaches, and the markets of Victoria.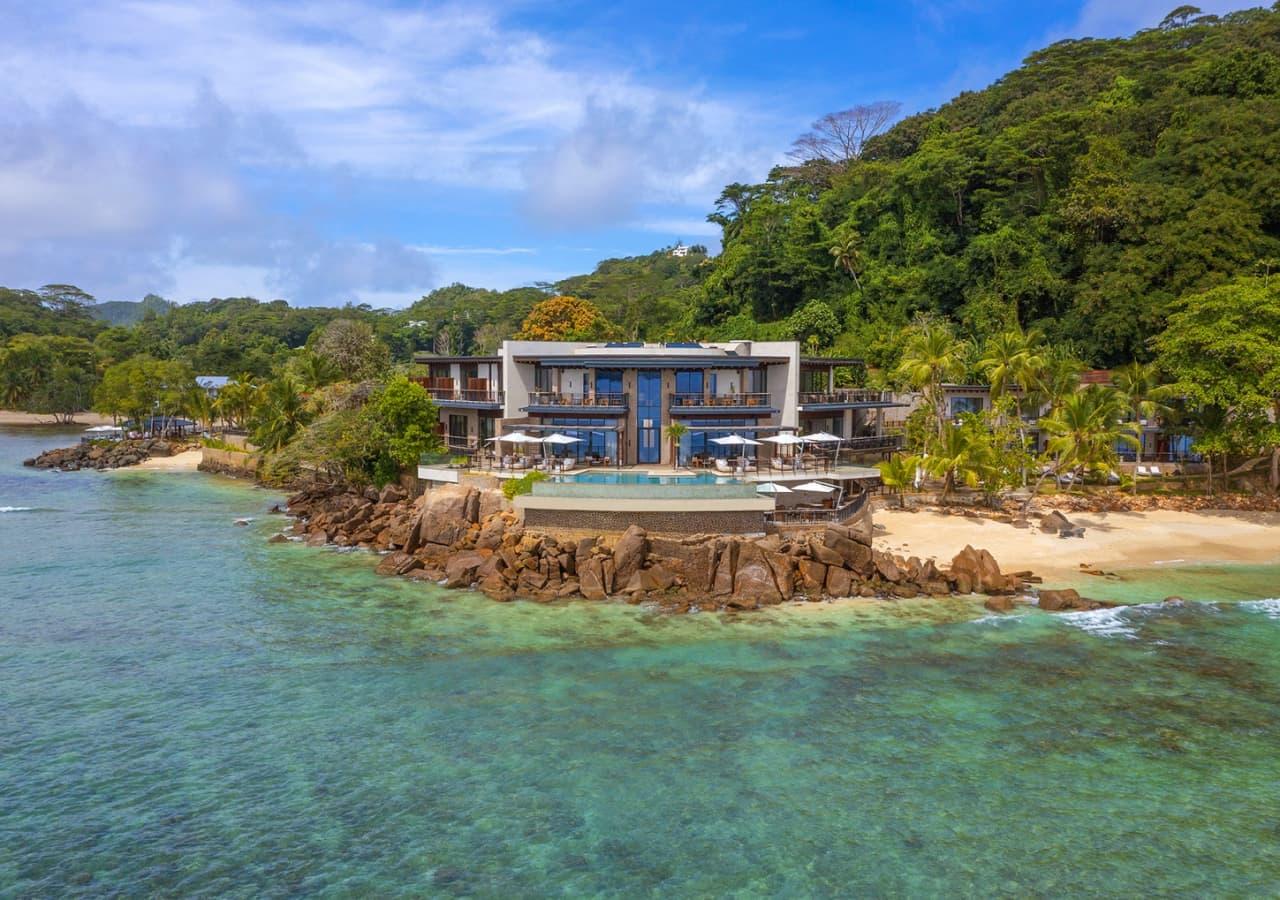 Mahé Island is the largest island in the Seychelles. It gained independence from British rule in 1976. 86% of the island's population resides in the bustling capital city of Victoria, known for its vibrant market and port, where Creole is the cuisine of choice. The mountainous landscape of central Mahé tapers to cliffs that fall into the sea. Three National Parks are located on and within the surrounding islands of Mahé, where you can find rare and endangered plant life such as the Jellyfish Tree, various orchids, and the otherworldly and carnivorous Seychelles Pitcher Plant. Offering more diversity of experiences than some of the smaller, private Seychelles islands, Mahé's properties still boast ultra-luxe accommodation and privacy.
Recommended Accommodation: Mango House Seychelles
2. MNEMBA ISLAND, TANZANIA
Why: Some of the best unspoiled reef diving in East Africa, alongside barefoot luxury, relaxation and solitude.
For the ultimate castaway seclusion, Mnemba Island is the perfect choice. Less than a mile in circumference, the island offers a remote, serene idyllic beach experience. Surrounded by some of the best dive sights in Africa, guests can enjoy the company of prolific marine life, with turtle season extending usually from April through August. Ardent divers will fall in love with the coral reefs around Mnemba and watersport enthusiasts will avail of excellent windsurfing, kayaking and snorkeling. The island is ideal for honeymooners as it is remote, intimate and utterly romantic.
Recommended Accommodation: Mnemba Island.
3. HAA ALIF ATOLL, MALDIVES
Why: Authentic Maldivian cuisine, thriving marine life and an unmatched luxurious 'private island' feeling.
Haa Alif Atoll is the northernmost collection of 43 islands in the Maldives, 14 of which are uninhabited. Each island in the Maldives has its very own resort, so if having your own island is on your life agenda this is the perfect place. The mesmerizing crystal blue of the Indian Ocean envelops the islands in bliss as you explore one of the world's most exotic locations. Haa Alif Atoll opened to international tourism in 2005, and the resort's surrounding tropical landscapes remain unspoiled and natural.
Recommended Accommodation: JA Manafaru
4. BENGUERRA ISLAND, MOZAMBIQUE
Why: Diverse landscape, coral reefs and big game fishing.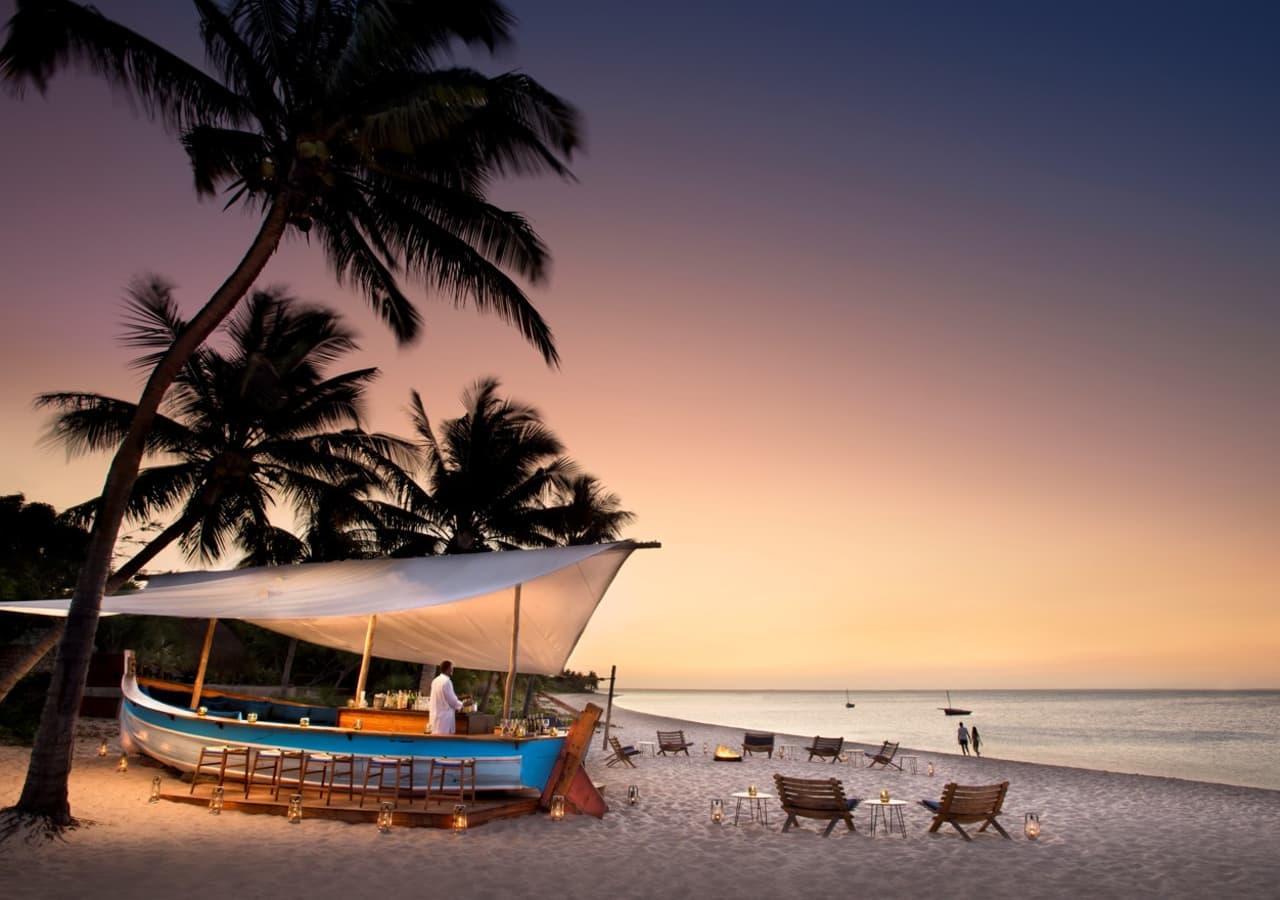 Benguerra Island is the second largest island located in southern Mozambique's Bazaruto Archipelago and offers a diverse landscape for intrepid travelers who want to veer off the beaten track. Turquoise seas give way to 2500km of golden unspoiled beaches with a rich marine life just past the shore. An incredible dive site that may give you the chance to spot a rare and endangered dugong (protected inside the Bazaruto National Park) as well as stunning coral reefs. Inland, the diverse island landscape delights with a mixture of forest, savannah, freshwater lakes and a wetland ecosystem supporting a variety of plant and animal sightings.
Recommended accommodation: Benguerra Island Lodge
5. WEST COAST, MAURITIUS
Why: 13km of white sand coastline, private and quiet villas and renowned sunsets.
For unbeatable beaches, great diving and unforgettable sunsets, head to Mauritius's west coast. Le Morne has the most dramatic setting on the entire island: its long stretch of sand, reef-protected lagoon and superb golf course are all laid out at the foot of an imposing mountain. This winds off Le Morne also offer up great windsurfing and kitesurfing. The best known and longest beach on the west coast, Flic en Flac offers a 13km stretch of 13km of postcard-perfect white sandy beaches. Cross the nearby Black River to Tamarin Bay to find a locally renowned spot among surfers and paddleboarders; or stop by the markets to prepare a beachside picnic . A lagoon by the Flic en Flac beach allows for safe swimming protected by the reef, with a host of watersports on offer.
Recommended Accommodation: Maradiva Villas, Resort & Spa
Other Travel Guides
EXPLORE MORE