Planning a honeymoon as an LGBTQ+ couple can be a tough decision. You and your partner want to choose a destination that is of course romantic, unforgettable and a reflection of your personalities, but also somewhere that you'll both feel welcome and comfortable.
Many of our destinations have welcomed LGBTQ+ travellers for years with trusted luxury properties providing an indulgent base to relax in style during your honeymoon.
Top 5 best gay honeymoon destinations in Africa
Cape Town
Declared as South Africa's 'undisputed gay capital' by TravelGay, Cape Town has a thriving scene of world-renowned beaches, restaurants, nightlife, luxury hotels and culture. Cape Town offers the perfect mix of cosmopolitan city life and breathtaking natural beauty, meaning you can embrace a holistic honeymoon adventure.
Spend days strolling through picturesque areas and browsing boutiques along the V&A waterfront, and toast to newly-wed life in some of the most incredible restaurants and bars in the world. We love Cafe Manhattan in De Waterkant for a cocktail! Bask in the city's diverse culture at Cape Town museums like the Zeitz Museum of Contemporary Art Africa and Robben Island, or walk the rainbow streets of Bo-Kaap. You can even embrace the breathtaking nature of Cape Town and her surrounds at the incredible beaches and tidal pools, explore Kirstenbosch Botanical Gardens or even hike Table Mountain.
LGBTQ+ Rights: Legalised gay marriage, homosexual activity and equal age of consent. LGBT discrimination illegal since 1996.
Our recommended property for honeymooners: For iconic style and glamour we recommend The Silo, or for a more intimate stay with personal service look no further than The Mount Nelson. Both of these properties are affiliated with the International LGBTQ+ Travel Association (IGLTA).
Mahé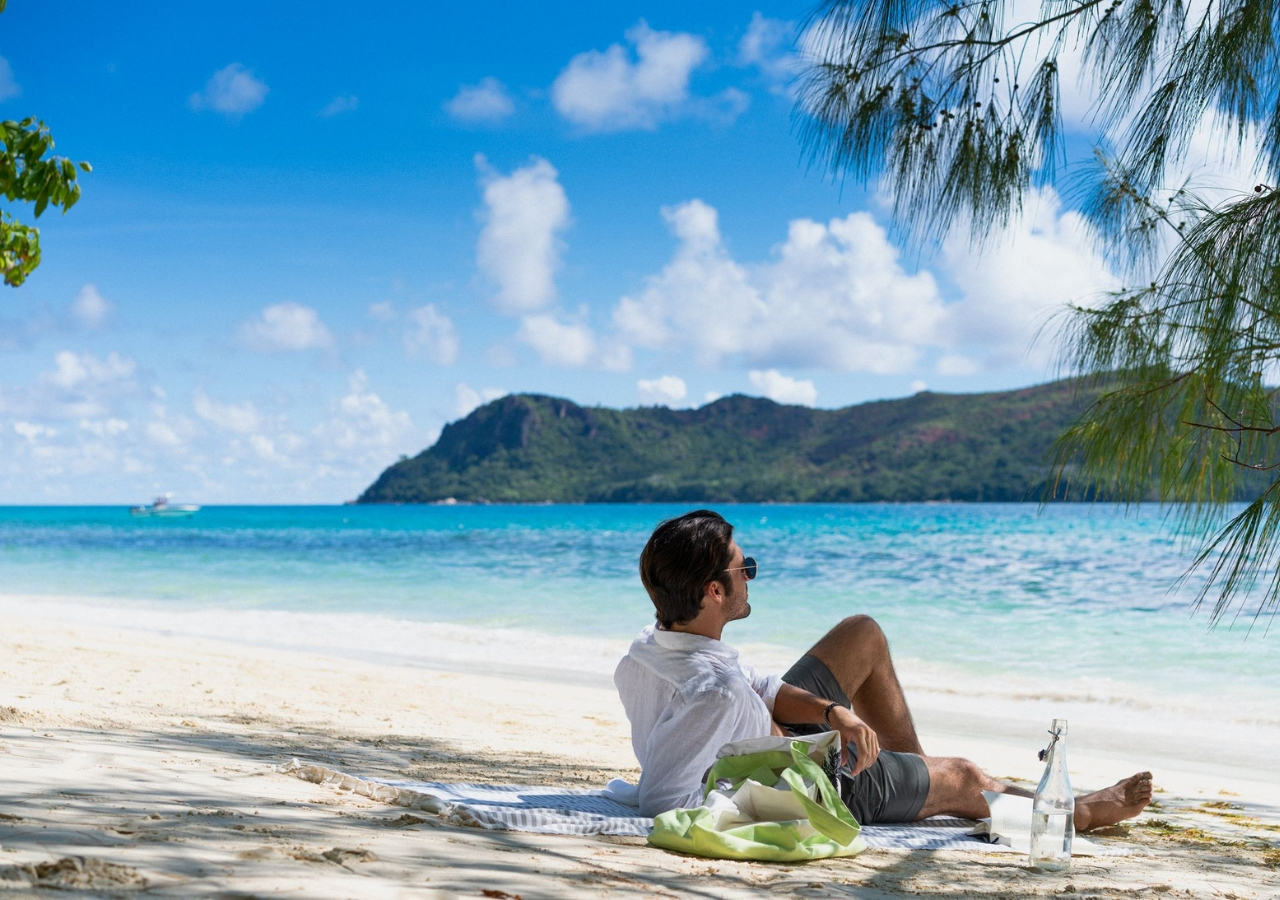 The Seychelles is one of the world's most loved honeymoon destinations, and one of the most popular for gay couples as it is the only Indian Ocean destination where LGBTQ+s are legal. Whether you want to fly to the Seychelles after an African safari or visit exclusively, we always recommend spending time on the main island of Mahé.
Pairing perfectly with the smaller private islands if you want to experience island-hopping, Mahé is home to the nation's capital and majority of the population making this island the perfect opportunity to experience traditional Seychellois culture. Mahé of course is home to pristine, white-sand beaches, nature trails, and exclusive properties.
LGBTQ+ Rights: LGBT not criminalised.
Our recommended property for honeymooners: The Four Seasons Seychelles is pure island honeymoon indulgence. Stay in tree-house style villas set into the tropical hillside overlooking the turquoise ocean.
Maasai Mara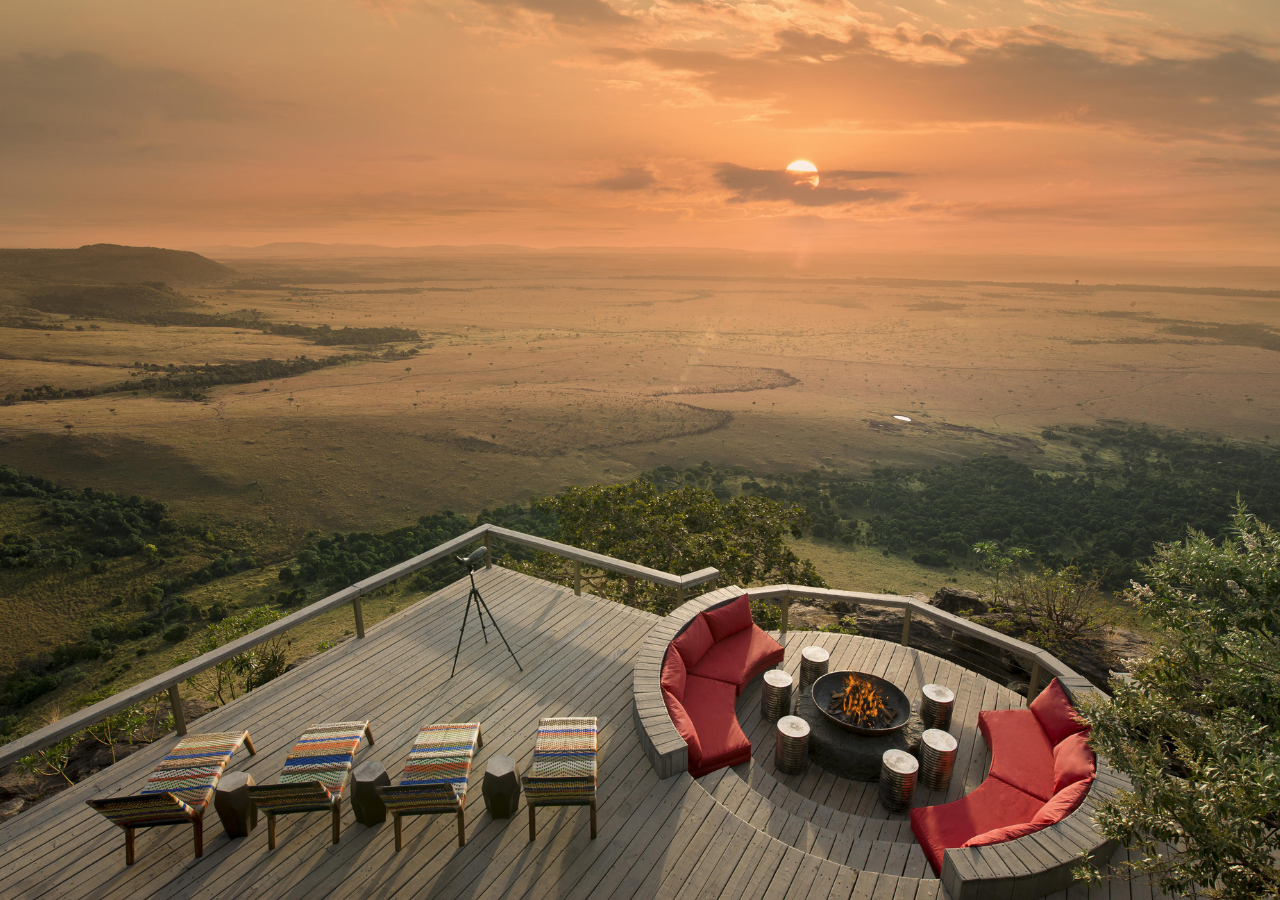 Kenya's Maasai Mara offers you a quintessential safari experience with big cat sightings, tangerine sunrises and sunsets over endless savannah grasslands, and rich indigenous culture. For gay honeymoons, the Maasai Mara may not feel like a natural choice as LGBT legislation is restrictive, however we have had many LGBTQ+ couples travel to Kenya and come back having loved their experience.
Simon Beck, Director of Orbital Communications, travels to the Kenya multiple times a year and speaks from first-hand experience on LGBTQ travel to the Maasai Mara; "Kenya is a warm and very inclusive country and the LGBTQ + community is warmly welcomed where lodges and communities want to show everyone the world famous experiences of the iconic African safari. A honeymoon in Kenya is wildly romantic and filled with action packed adventures – the warmth of lodges like Angama will leave you connected to how special the Kenyan people are and how incredible the wildlife is year round in the Mara".

LGBTQ+ Rights: LGBTQ+ persons in Kenya face legal challenges not experienced by non-LGBTQ residents.
Our recommended property for honeymooners: The iconic Angama Mara. Breathtaking inside and out, Angama offers a holistic gay honeymoon experience from incredible game drives, to authentic culture and ultra-luxe accommodation.
Winelands
A paradise for couple's who consider themselves 'foodies' or wine aficionados. A Winelands honeymoon guarantees indulging in outstanding culinary panache and some of South Africa's most celebrated wine estates, with the diversity and flexibility to tailor your experience to reflect your unique palette. Whether you and your partner dream of strolling hand-in-hand through the manicured grounds of classic Cape-Dutch estates or cooling-off in artistic architectural wonders perfectly blending into the sprawling landscape, you can spend your days exactly how you want. Enjoy memorable tours, pairing your wine with everything from chocolate to music.
LGBTQ+ Rights: Legalised gay marriage, homosexual activity and equal age of consent. LGBT discrimination illegal since 1996.
Our recommended property for honeymooners: We love Delaire Graff overlooking the Stellenbosch vineyards. It's one of the most desirable art, hospitality and wine destinations in South Africa.
Kruger
A gay honeymoon in the Great Kruger has it all, from astounding Big 5 game viewing, to breath-taking vistas and some of Africa's most incredible safari lodges nestled in conservation-driven private reserves. Staying in private reserves and conservancies offers you and your partner a more indulgent and intimate experience, where you can embark on off-road and night game drives along with walking safaris. Lodges on the private reserves and conservancies are unapologetically more luxurious, with private plunge pools on your suite's deck, dedicated butlers and more being the norm.
LGBTQ+ Rights: Legalised gay marriage, homosexual activity and equal age of consent. LGBT discrimination illegal since 1996.
Our recommended property for honeymooners: Tengile River Lodge is an impeccable honeymoon choice. Pure elegance and luxury, the warm contemporary style captures the attention of even the harshest critic.