Honeymoon Guides
BEST TIME TO GO ON AN AFRICAN HONEYMOON
Seasons in Africa are opposite of northern hemisphere seasons, so Autumn runs from March to May and Spring is from September through November. The best time for wildlife viewing on safari is usually during the dry season when the game congregates around water sources (June to October) for the majority of Africa's safari regions. We also recommend safaris during the green season when the land is lush and teeming with life, but often less visitors.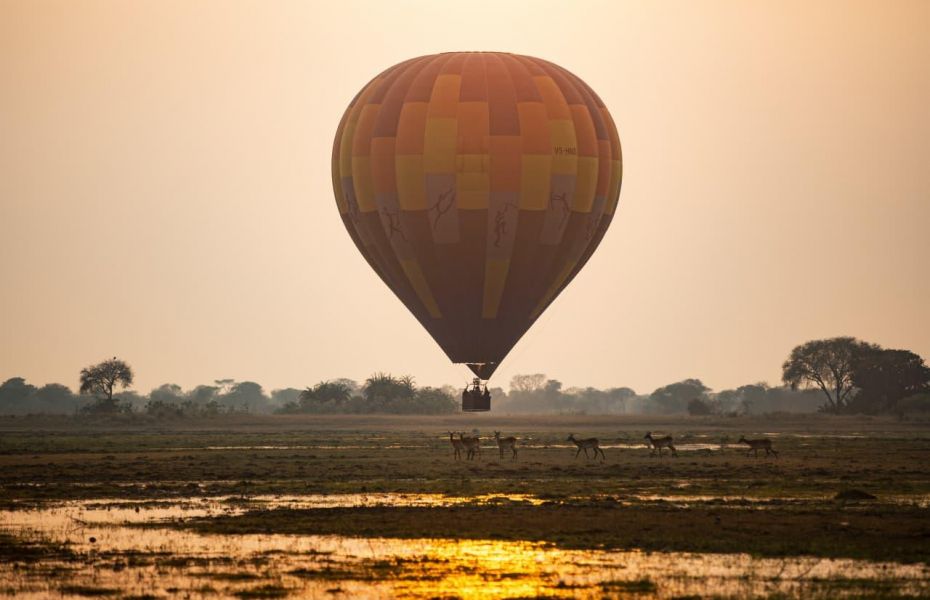 SOUTH AFRICA HONEYMOONS
May to August - Less rain and warm temperatures in the Kruger region makes for excellent game viewing and relaxing down-time at the lodges. These are opportune months for enjoying al-fresco dining, sundowners and time in your private plunge pool. August tends to be a busier month and if you have your heart set on honeymooning then plan well in advance.
November to April - This is considered the warm, dry season in Cape Town and the Winelands. It's the perfect time to visit the Western Cape for couples who are all about food, wine, scenery, and culture.
KENYA HONEYMOONS
January to March and July to October - These months are the dry seasons in Kenya. Game is easier to spot in the lesser vegetation as animals gather around watering holes. Great for couples who are passionate animal lovers and seeing as much wildlife as possible is their main safari honeymoon goal. July to October is when the Wildebeest Migration crosses into the Maasai Mara.
April, May and November - Best months for a honeymoon safari if you want your budget to go further as this is the 'Green Season'. Whilst the Maasai Mara can still usually offer the opportunity to spot wildlife, there is plenty of Kenyan flora and fauna to admire too. It's also an opportune time for an even more intimate honeymoon as the lodges and camps can be less busy. 
TANZANIA HONEYMOONS
January to March - Relatively dry in Tanzania and can be a good time for game viewing. For adventurous couples, like Mahlatini's own People & Operations Manager Siobhan, these are the recommended months to climb Kilimanjaro with clear skies morning and night. If you or your new spouse are not a fan of the heat, be aware that January is a particularly hot month in Tanzania. This is also calving season in the Serengeti, an amazing time for witnessing birthing and baby game animals!
June to October - At this time of year Tanzania has minimal rain, even on the islands, making it the perfect time of year to explore all the Southern Circuit and Pemba Island has to offer. This African honeymoon offers something truly adventurous and yet surprisingly luxurious given its remoteness. 
November to May - The annual migration crosses the border from Kenya into Tanzania during these months. Although the heavier vegetation can make wildlife sightings more difficult, the growth means it's birthing season which can increase predator activity. Truly a bucket list honeymoon destination .
BOTSWANA HONEYMOONS
May to October -  Game moves to the northern areas of the country as the famous floods begin to flow in from Angola making it the best time for game viewing. If you and your new spouse are wildlife enthusiasts it is advisable to concentrate your honeymoon around the Okavango, Chobe and Linyanti areas to experience both water and land-based game viewing. 
November to March - These months are the 'green' season in Botswana which brings the rain. The safari destinations are typically less busy, and some say this is when Botswana is at its most beautiful. These months are also terrific for bird watching and possibly spotting grazing young during the birthing months. A great time to honeymoon for couples who would like to experience Africa's most exclusive safari destination with less people affording a total immersion in nature. Exclusive and intimate. 
ZAMBIA HONEYMOONS
April to May - This is the tail end of the wet season. Vegetation is lush and green and Victoria Falls is in full flow. Considered a good time to visit Zambia as it's not quite peak game viewing but many camps offer shoulder season prices making a quality safari more affordable. Zambian guides are of such a high standard and the wildlife is so prolific that you and your new spouse will not feel shortchanged on game sightings.
June to October - Great months in Zambia for walking safaris as the landscape has thinned out. Zambia is the home of walking safaris. A truly unique and exhilarating safari experience and a special way to make memories together on your honeymoon. 
ZIMBABWE HONEYMOONS
July to October - These months are the dry season in Zimbabwe's game reserves, making animals easier to spot in the thinner vegetation as they gather around the limited watering holes. Zimbabwe offers a 'once in a lifetime honeymoon' filled with memories that will be shared for years to come. 
May to June -  May marks the start of the dry season in Zimbabwe and many lodges and camps offer a shoulder season in this month. Perfect time for couples who want to make the most of their honeymoon budget. The weather is milder but daytime temperatures are still warm and vegetation is starting to thin, making the animals easier to spot. 
NAMIBIA HONEYMOONS
May to June - The country is in low season, making the weather cooler but you get more value for money. A great opportunity to experience one of Africa's more expensive destinations for less than during peak times. Namibia is an African country that experiences extreme heat, but during May and June the heat is more tolerable, and animals can be seen out seeking water.
August to November -  August and September are perfect for visiting the desert and travelling up the Skeleton Coast with enjoyable temperatures and clear skies. October can be a peak month for spotting whales off Namibia's coast, as they come to calve and rear their young in the warmer waters. Further inland in the deserts, temperatures are high, making it one of the best months for game viewing as the wildlife is gathering around the scarce water holes. 
MALAWI HONEYMOONS
May to November - These are the most popular months to visit Malawi as the temperature is cooler but with little rain. June to August is the middle of the dry season and the best time for making the most of outdoor activities. Malawi is known as the 'Warm Heart of Africa' and it is often the interactions with the locals that provide the lasting honeymoon memories as well as the country's hugely diverse scenery. 
MOZAMBIQUE HONEYMOONS
May to October - Mozambique is a perfect beach destination for couples who dream of 'barefoot luxury' and are environmentally conscious. Rustic and romantic with no large resorts, Mozambique is the most authentic luxury beach stay on the African mainland, offering a shipwrecked feeling on virtually uninhabited islands with eco-sensitive lodges. Combine with a South African safari for minimal travel time, allowing you both to make the most of your honeymoon time with the chance to relax after an adrenaline-filled safari. 
UGANDA HONEYMOONS
January to February - Known as a short dry season, January and February are predominantly dry months in Uganda's spectacular National Parks, with limited rainfall. Drier ground makes trekking to the mountain gorillas easier, as the ground is more solid, and visibility is better. A perfect honeymoon for primate enthusiasts. 
June to September - A longer dry season in Uganda making it the perfect opportunity to explore all the 'Pearl of Africa' has to offer. From gorilla trekking in Bwindi to tracking lions in Queen Elizabeth National Park. 
RWANDA HONEYMOONS
January to February - Although not completely rain- free, January and February in Rwanda do experience largely dry days and warm, sunny temperatures. Pleasant weather for trekking to see the majestic mountain gorillas - a truly once-in-a-lifetime honeymoon activity.
June to October - A longer dry season in Rwanda making it the perfect time for gorilla trekking as the ground will be dry and easier to walk on. Gorilla trekking is a must-do activity for newlyweds who enjoy adventure. The famed, breath taking Bisate Lodge in Rwanda is the perfect, luxury honeymoon lodge to luxuriate in after a thrilling day of gorilla encounters.
MORE MAHLATINI HONEYMOON DESTINATIONS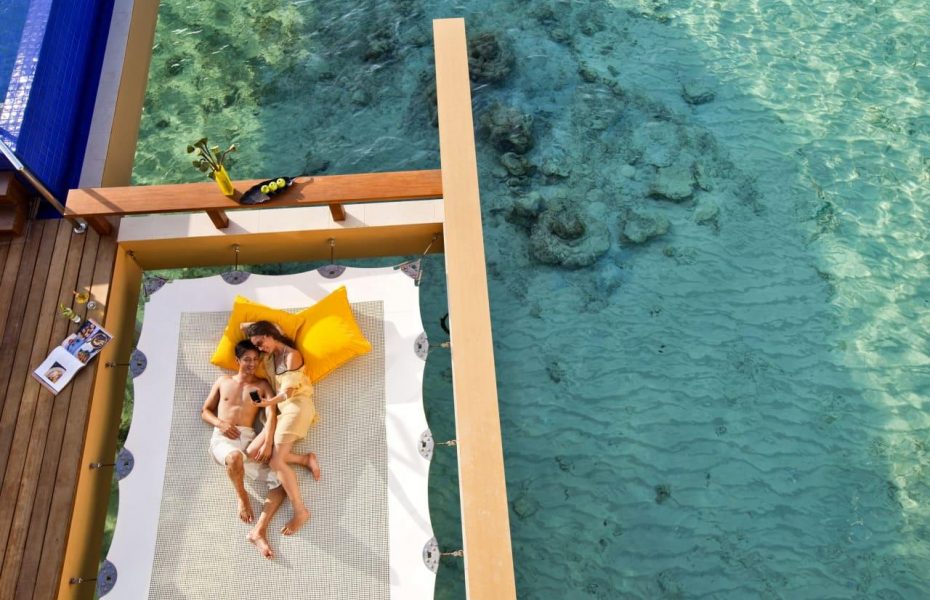 MAURITIUS HONEYMOONS
April to November- Mauritius is an idyllic island situated in the Indian Ocean and the perfect accompainment to follow an adventurous safari. It is a year-round destination, but being a tropical island, Mauritius does experience wetter months. To say that honeymoons in Mauritius offer incredible personalized service is an understatement. These islanders live and breathe luxury tourism and it shows. With stunning beachfront locations, fine food, picture perfect beaches and world-class service - honeymoons in Mauritius tick all the boxes. April to November are months when rain is less common, allowing you both to make the most of outdoor dining and beach time. 
SEYCHELLES HONEYMOONS
April to October - Far from being just a beach paradise (although it does this exceedingly well) there is much more to the Seychelles. From its unique nature and wildlife, superb diving, fishing, and snorkeling, to its wonderful Creole cuisine. A bonus of the Seychelles is its proximity to the African continent, allowing our travel experts to easily combine an adventure and relaxation with a Seychelles stay following an African safari. Alternatively, the Seychelles has plenty to offer as a single destination - we recommend an island-hopping experience to make the most of your special occasion trip. 
MALDIVES HONEYMOONS
December to April - Set deep in the heart of the Indian Ocean, the Maldives is an island paradise straight out of your castaway dreams; far-flung and exotic, it's the quintessential luxury beach escape. As with all tropical climates, the Maldives typically enjoys warm weather with rain; however, during the months of December to April rain is at its least. The Maldives experience is always secluded and intimate which offers the perfect backdrop for a wonderfully romantic honeymoon destination. 
UNITED ARAB EMIRATES HONEYMOONS
November to March - Peerless service;, contrasting desert, beach and city-scapes; along with incredible exclusivity are staples of the UAE experience, one that never fails to disappoint. January and February are top months to combine a stay UAE with the Maldives as both destinations are typically experiencing their optimum weather.
April to October - These months can get extremely hot in UAE and some properties offer lower rates. If you are hot weather lovers and are looking for an ultra-luxe poolside escape there are some fantastic hotels to choose from, in Abu Dhabi or Dubai.
OMAN HONEYMOONS
October to April - Rich in culture and history, Oman is the perfect introduction to the Middle East and a great option for couples who are lured by the mystic of the region but want to avoid the skyscrapers and man-made marvels synonymous with UAE.
June to September - These months can get extremely hot in Oman and accordingly many properties offer significantly lower rates. If you want an Oman stop over, a visit to Muscat (the capital city) offers a unique touch of Omani flair. Expect old-world charm off-set by modern luxury.
Other Travel Guides
EXPLORE MORE