What is best to wear on safari?

We recommend you wear neutral-coloured clothes that are lightweight, breathable and comfortable. Man-made fabrics such as MaraTech and BUGTech shirts are the best which you can purchase at The Safari Store. The two main times you tend to head on game drives is early in the morning before sunrise and in the evening, which can get cold sitting in an open vehicle. Therefore we recommend you layer up - wear a light but warm waterproof jacket and a light, neutral-coloured scarf which can be removed as temperatures fluctuate. Zip-off trousers are great for safari game drives. Since the mornings can be quite cool you can wear the full trousers and then when it starts to become warmer you can zip off the bottoms to convert them into shorts.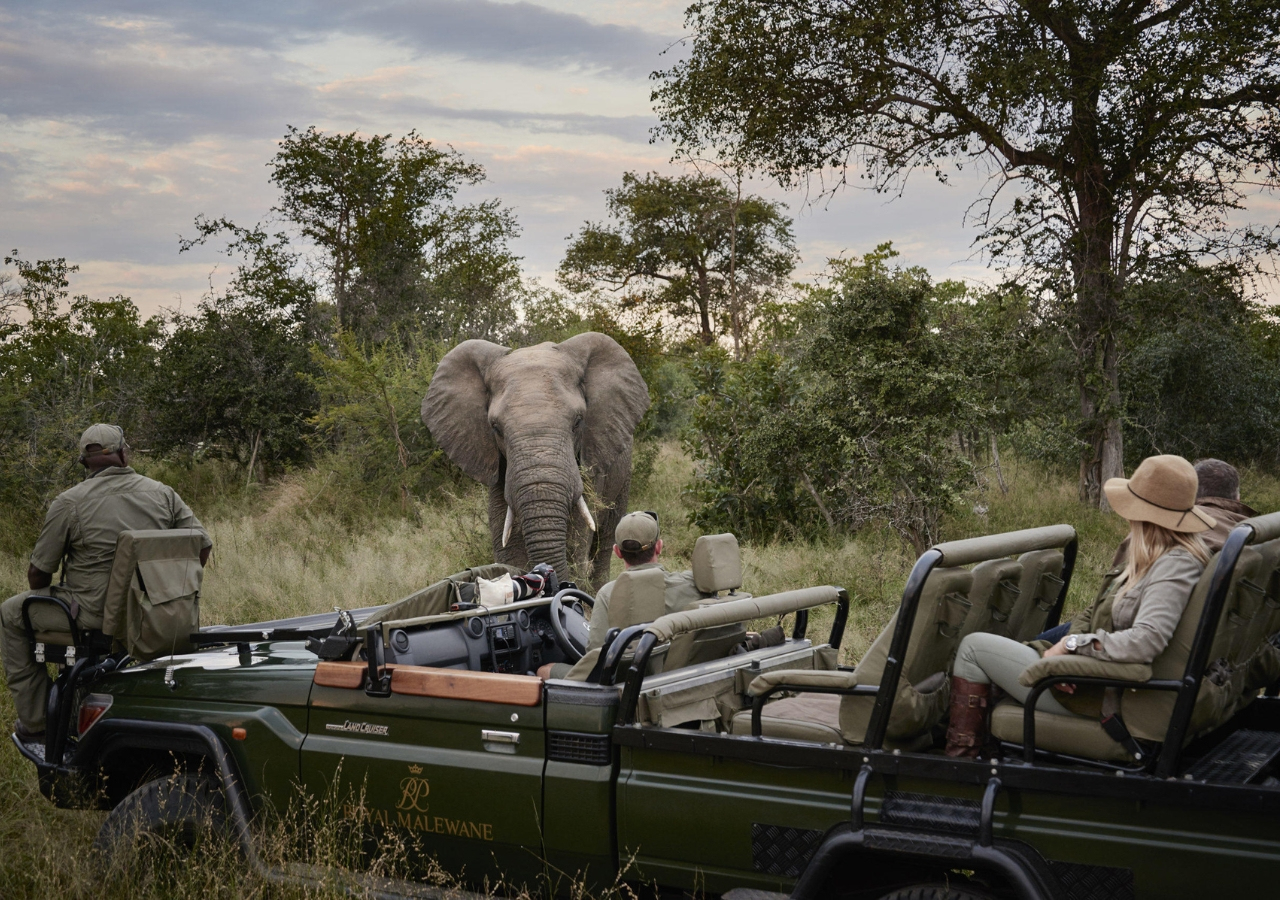 What colours should I not wear on safari?
You should avoid wearing brightly coloured clothing when on safari. The reason for this is that in order to view the natural behavior of the animals, the key is to remain unseen. Wearing brightly coloured clothing can draw attention to you and can sometimes scare the animals away.
It is best to avoid wearing camouflage clothing as this pattern is illegal to wear in many African countries as it is reserved for the military.
It is advised to not wear white or very pale-coloured clothing when on safari. Steve Adams from the Safari store claims that white is the worst colour to wear on safari: "Think of the colour prey species display when they alarm call or are running away from predators and are trying to stay in a herd – it is white. White stands out the most. Also, you're likely to get slightly dirty and dusty while on safari, so white clothing is not the best!". If you are going on a walking safari you will not be allowed to wear white clothing.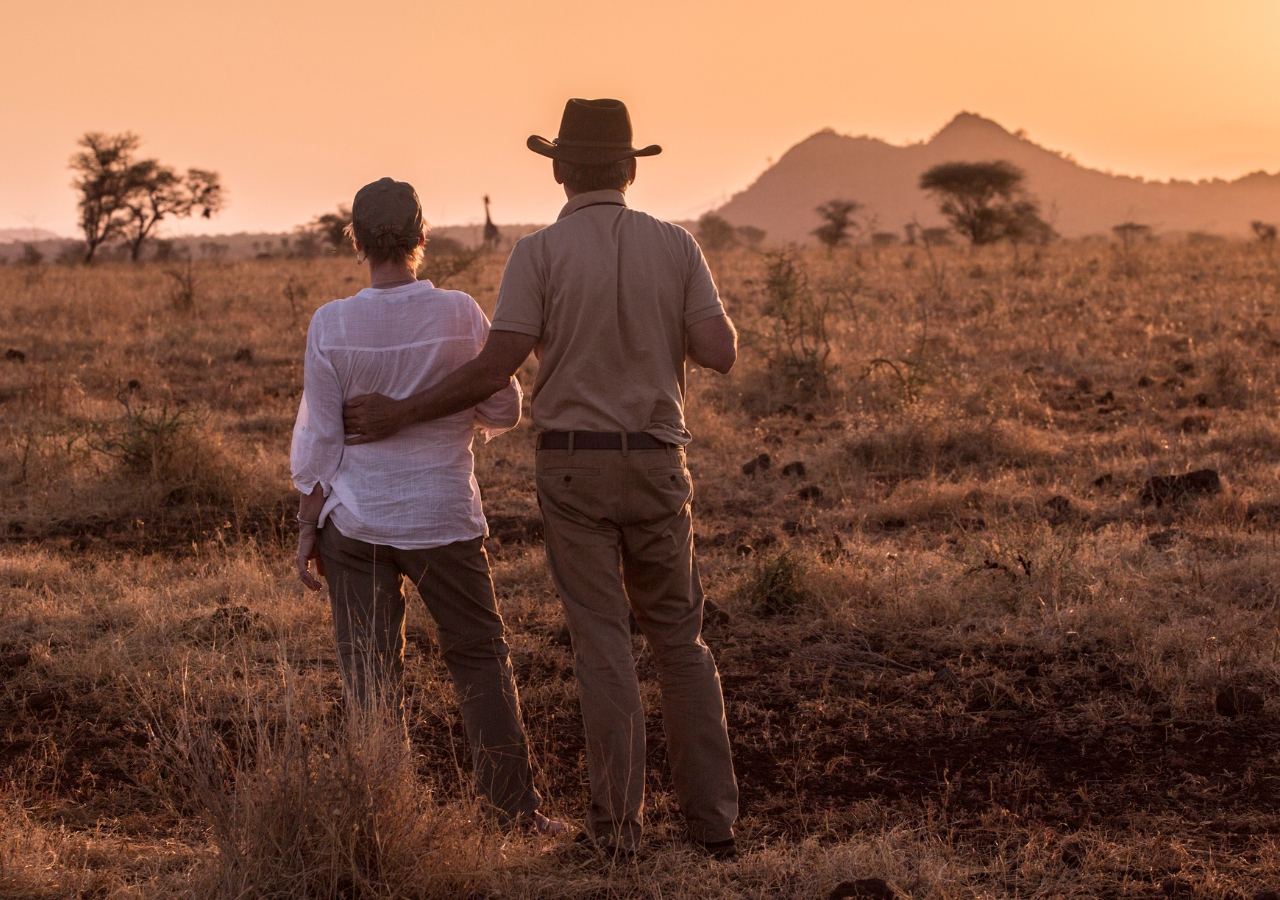 What colours should I wear on safari?
When on an African safari you should aim to blend yourself in with your surroundings, so neutral colours are best to wear. Therefore you should wear greens, beige, browns and khaki in order to remain unseen to the animals.
Are the evenings formal on safari?
Unlike an evening on an Indian Ocean island, formal wear is not necessary for an evening on safari. Most camps and lodges will have a relaxed dress code so there's no need to dress too formal.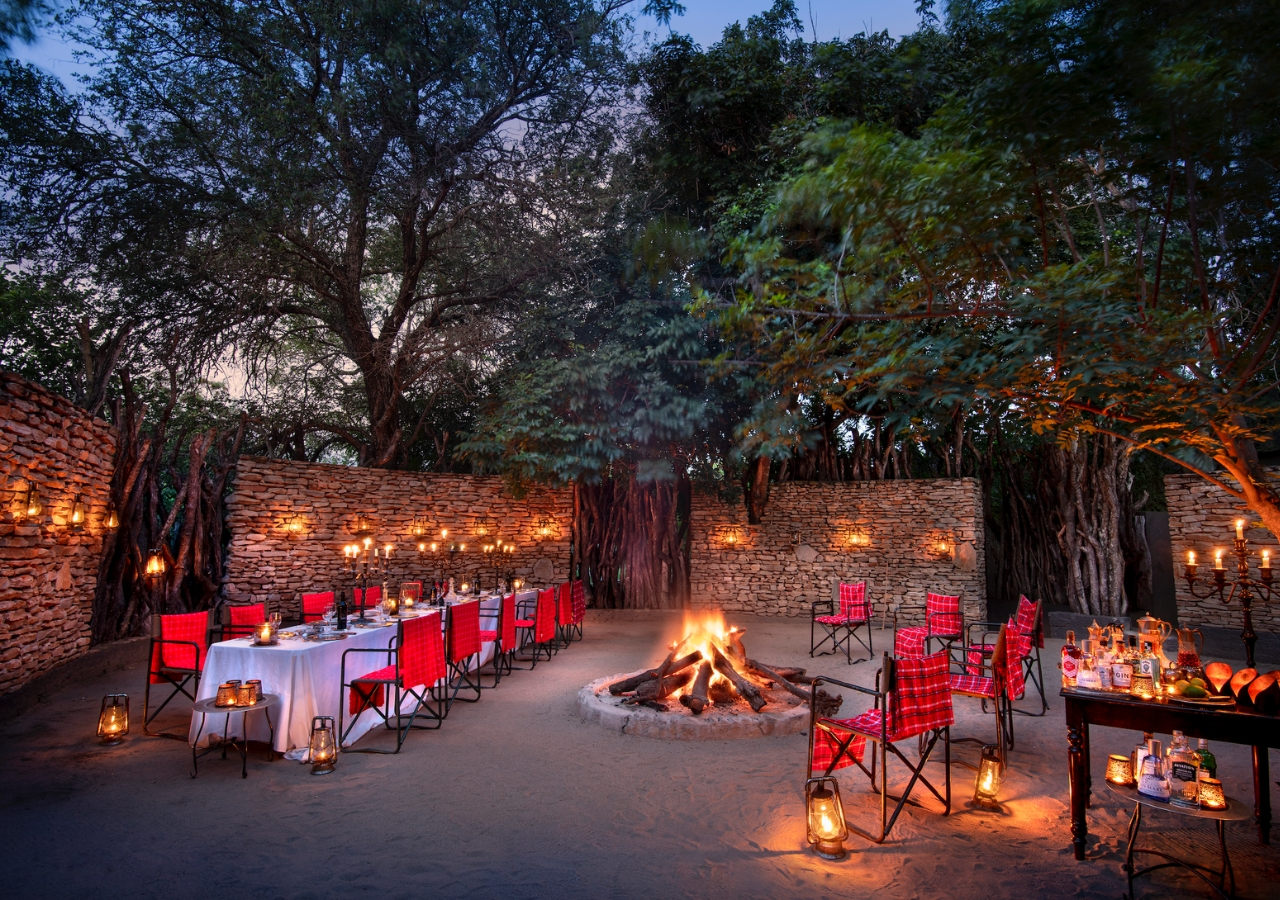 What should I wear for dinner on safari?
When on safari, everyone is usually dressed very casual at dinner, even still in their game drive clothes at bush dinners. Depending on where you are dining that evening, you will have to dress accordingly. For instance, if you are dining outdoors you should avoid clothes that expose your arms and legs since you will encounter a lot more insects at night. Research suggests that certain insects are attracted to blue and black colours, so if you are dining outdoors it may be best to wear neutral colours instead. It can be chilly in the evenings, especially in East Africa, so if you are dining outdoors we recommend that you wear a fleece or jacket. However, if you are dining indoors you should wear whatever you like.
What kind of shoes should I wear on safari?
Comfortable footwear is essential. We recommended trainers and sandals if you will mostly be doing game drives and the occasional walk. If you are taking part in a walking safari, sturdier footwear is required, such as closed walking/safari boots. Make sure to pack comfortable socks too.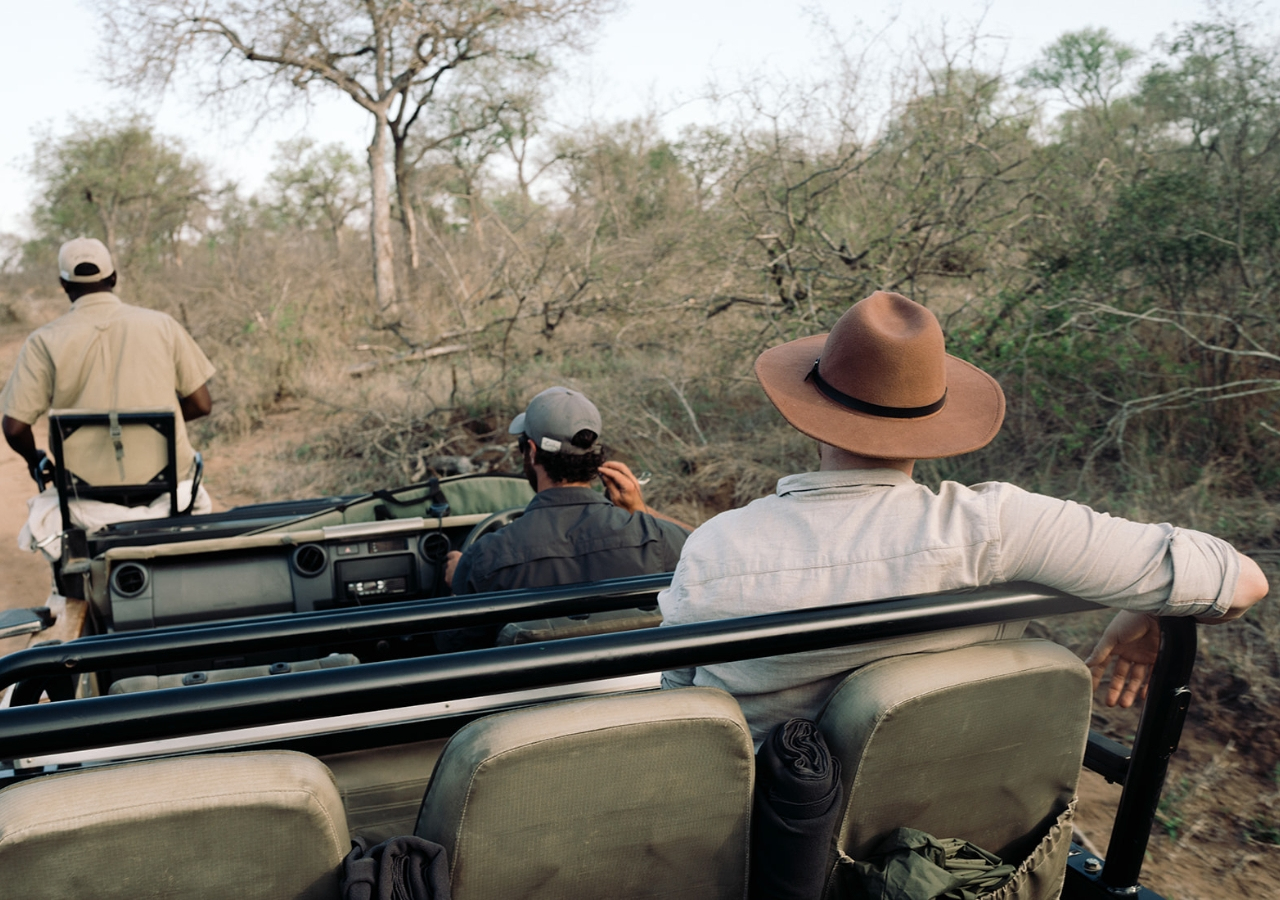 What kind of hat should I wear on safari?
A hat that provides excellent protection is important for when you are on safari. One that is waterproof, breathable and can be packed flat is suggested.
Where can I buy safari clothes?
We recommend purchasing your safari clothing from The Safari Store. They are the specialist supplier of safari clothing, safari luggage, binoculars, safari books and safari accessories. All their safari clothing and gear is rigorously tested in Africa. Also, Mahlatini customers can avail of a 10% discount at The Safari Store.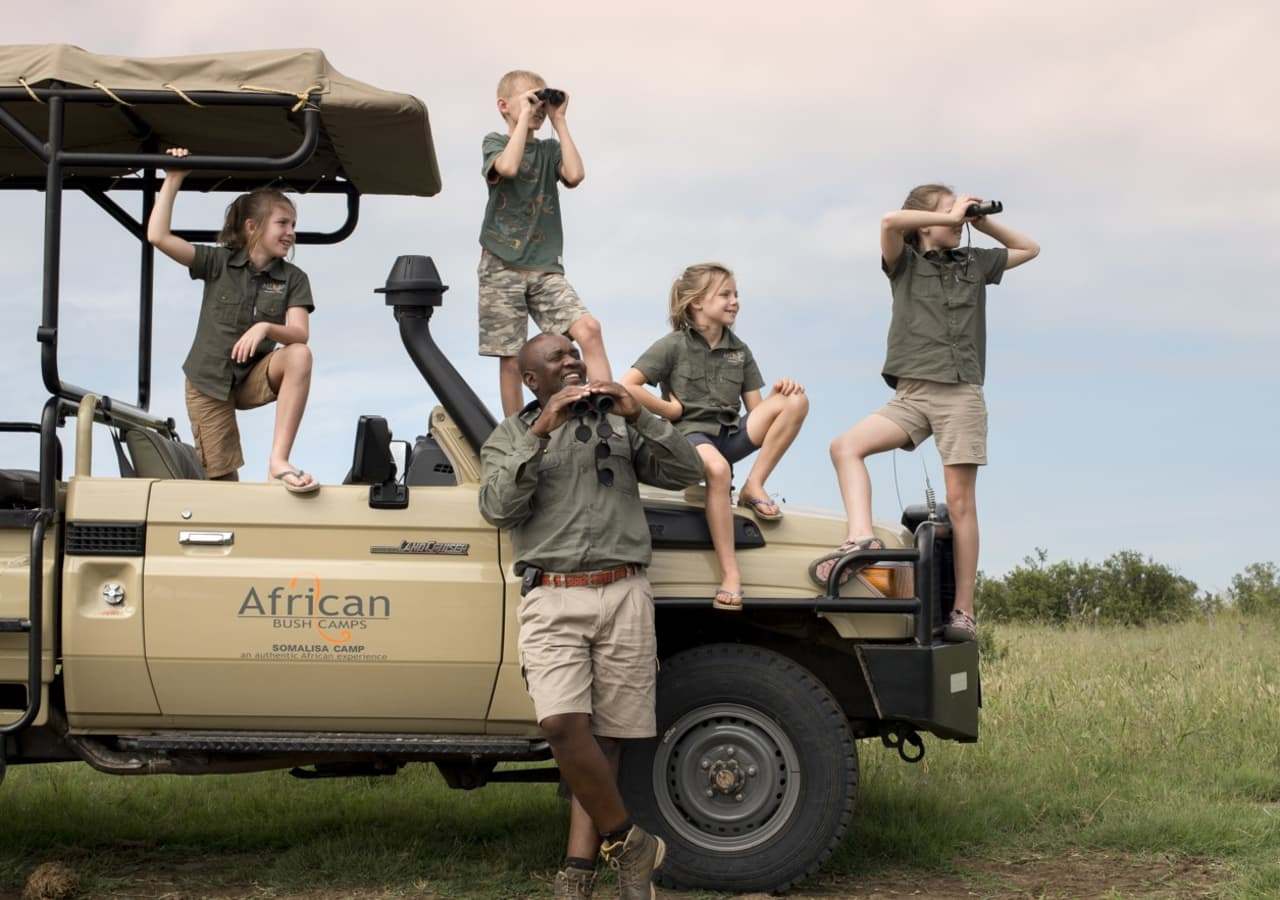 What should children wear on safari?
The same guidelines as above apply to children. A top tip would be to dress your children in clothes you don't mind getting very dirty! Read our 'Packing for Children on Safari' blog for information on what to pack for children going on a safari.