Travel guides
TRAVEL TRENDS 2023
2023 will see multi-country travel firmly back on the agenda, with a conscious focus on sustainability and ensuring every step of our journeys are genuinely benefiting the places and people we visit. Based on our unique insights into African tourism, we explore what's trending for 2023, from the best of solo travel to post-retirement adventures that were worth the wait.
1. REGENERATIVE TRAVEL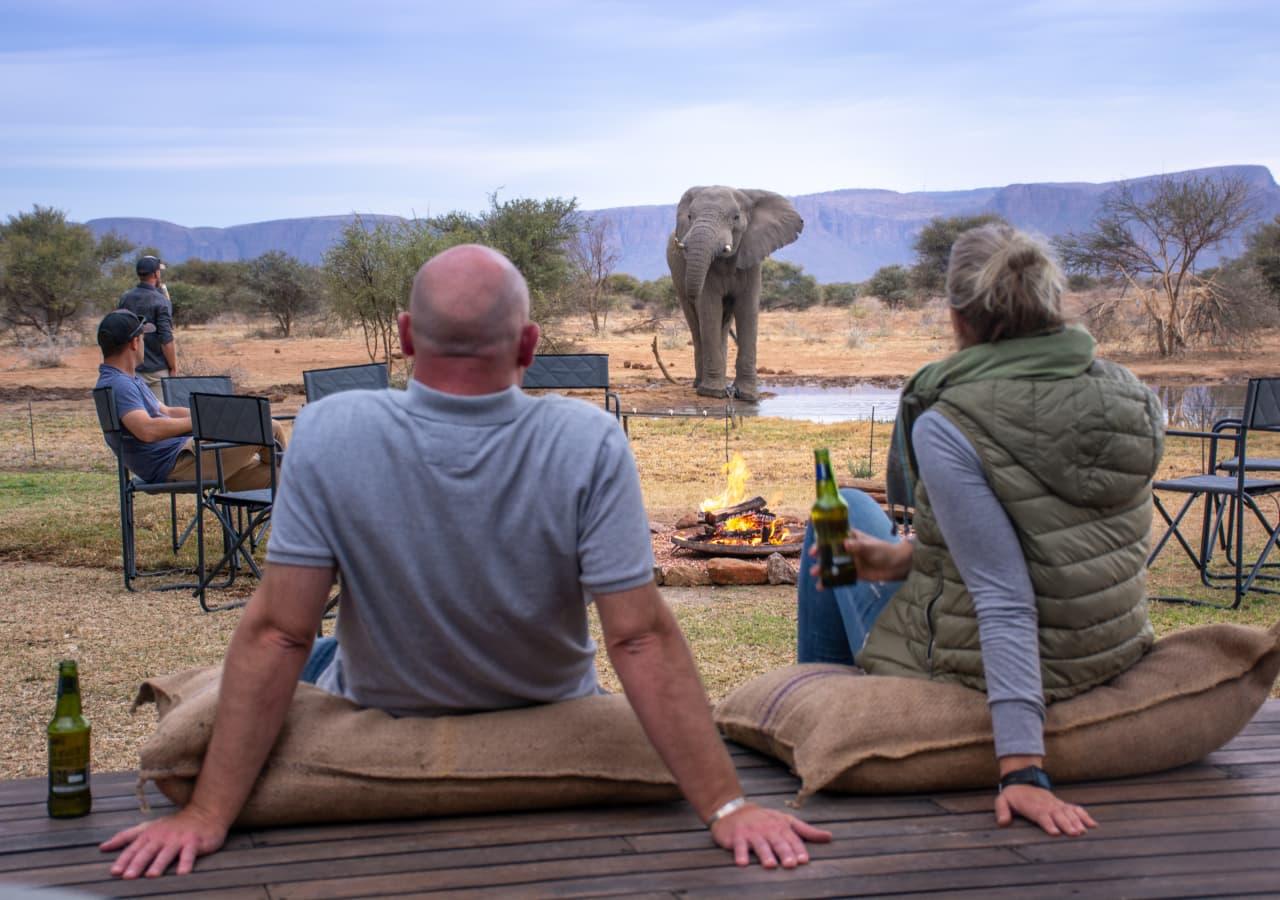 Our clients are making conscious decisions to visit destinations and communities that need tourism most, choosing experiences that have a more fulfilling and positive impact long after they return. In a time where we can see many brands across all industries 'green-washing', luxury safari tourism has long been based on the principles of regenerative travel, conscious of the delicate ecosystem between humans and Mother Nature. A stay at any of our preferred safari lodges means your tourism directly supports the conservation of the wildlands and wildlife you encounter and enriches the lives of the locals. For hands-on conservation experiences, we recommend Desert Rhino Camp in Namibia where you can track free roaming endangered Black Rhino or Marataba in South Africa's Limpopo province.
2. MULTI-COUNTRY TRAVEL
2023 will see more of us confident to travel through multiple countries on a single trip. The pandemic years witnessed strict border-crossing procedures and time lost to quarantine, making travelling from one country to another time consuming and often costly. However, time has proved an effective healer and our travel experts hold the knowledge and access to live information, ensuring your journey is seamless and time is spent making memories... not filling out forms! Some of our favourite multi-country combinations that offer frequent, flexible connections for a safari and beach experience are Kenya and the Seychelles, and South Africa and Mozambique.
3. SOLO TRAVEL
A love of travel and a sense of independence inspires many travellers to embark on a solo adventure and the trend of solo travel is going from strength to strength as we move into 2023. In fact, in the last year there has been a 132% increase in people researching 'solo travel' on Google, with the majority of searches being carried out by aspiring female solo travellers. Following their own travel wishes means solo travellers can have a very personal, fully guided safari experience and this 'no compromise' approach to how travellers spend their time is part of the reason a safari is the ultimate solo trip. With many bucket-list destinations to choose from, an African safari by nature strikes the perfect balance between recharging, meditative 'me time', but offers communal game drives and dining so they never feel isolated.
4. PERSONALISED TRAVEL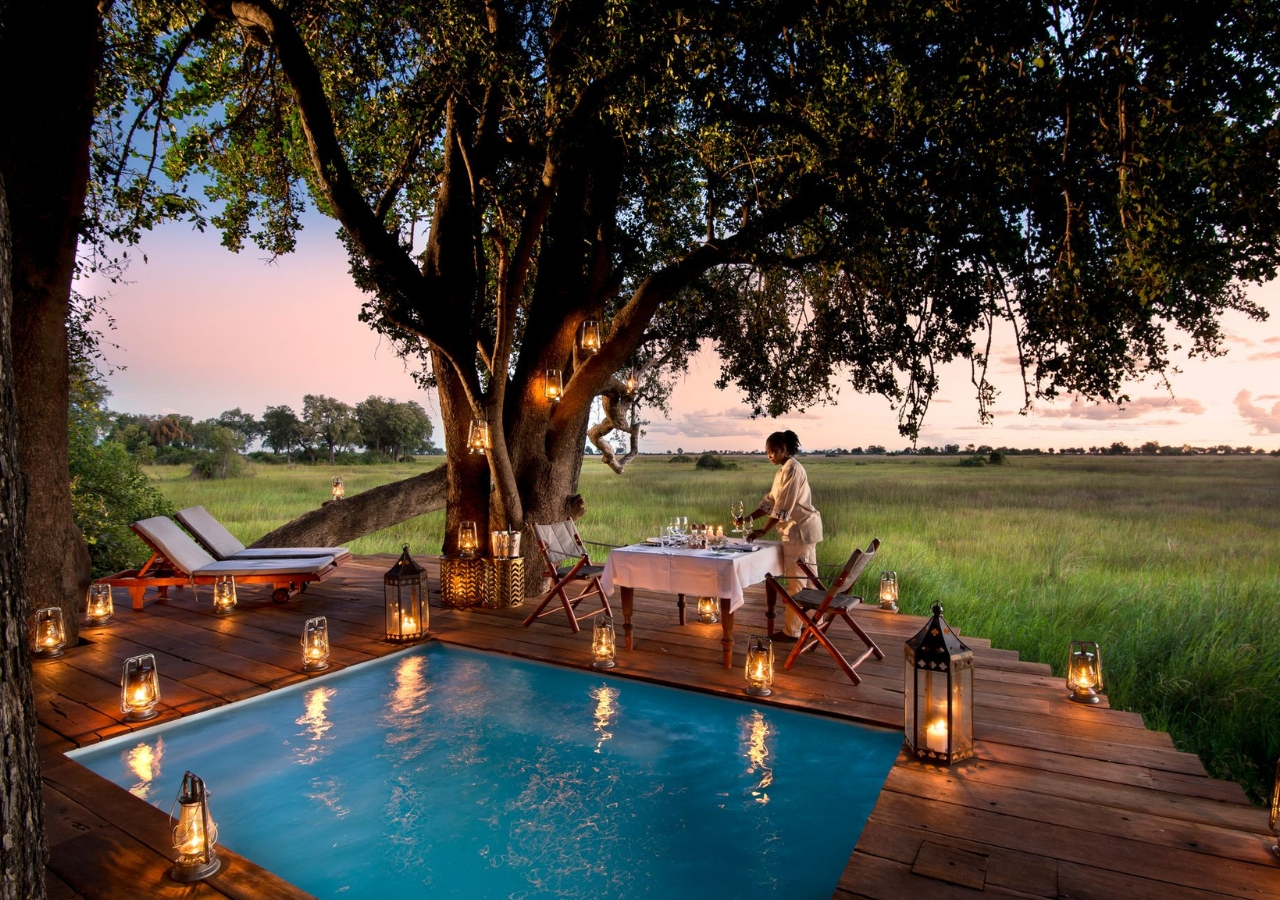 The bar has been raised for the term 'tailormade', and our travel experts and clients alike are experiencing truly perfected, personalised travel more and more. Luxury to us is the extent we go to ensure your time in Africa touches your soul, and some of our long-standing property partners understand the essence of personalised travel – that it feels natural. From knowing your favourite sundowner drink on day 1, to what time of day you prefer to have dinner - we can arrange detailed personal service with your perfect safari property.  Immerse yourself in your surroundings while we and our trusted suppliers deliver your custom designed experience. A highly personalised trip provides you with the chance to reconnect with your loved ones and yourself in breath-taking locations, while enjoying seemingly effortless, yet exceptional hospitality. Singita's collection of camps and lodges have long held an aspirational standard of service, and another two heroes in personalised travel are Duba Plains in Botswana and Royal Malewane in South Africa. "The service at Royal Malewane is top notch and incredibly bespoke and discreet, it never falters. Duba Plains is also the home-base of legends Dereck and Beverley Joubert. Consistently high levels of hosting and guiding are the order of the day here." - Vanessa Dean, Mahlatini Product Manager and safari connoisseur.
5. GOLDEN GAP YEAR
Retirees who finally have the time to travel know the world is their oyster. Whether planning an extended journey in 'golden gap year' style as a couple or with a group of friends, Africa offers diverse and bucket-list experiences to satisfy everyone. Find delight in thrilling days spent exploring some of the world's most iconic locations; enjoy meeting new people and stimulating conversations around the campfire; immerse yourself in authentic indigenous culture... all the while relishing in uncompromised luxury and service. We also see a rise in the number of grandparents travelling with their grandkids, without the parents, and in 2023 these 'grand-getaways' will become a popular travel option for retirees. To ensure the perfect balance of adventure and comfort, we recommend areas such as Victoria Falls, the Maasai Mara, Cape Town and Okavango Delta. Thanks to the outstanding tourism infrastructure networks in these destinations, it provides extra peace of mind to mature travellers.
Other Travel Guides
EXPLORE MORE