From scenic natural beauty to reams of colourful history and world-class vineyards, the Western Cape is definitely worth visiting when in South Africa. There are many lesser-known areas of the province that are waiting to be discovered. Whether you're a returning visitor or a first-time traveller, our Cape Town based Travel Experts have compiled a list of their personal favourite experiences in the Western Cape that go beyond the obvious tourist trail and are favoured by the locals.

Cape Town: Discovering Hidden Gems
While visiting Robben Island and Boulders Beach and taking in the breathtaking view from the top of Table Mountain are must-do activities in Cape Town, there are hidden gems waiting to be discovered. If you have visited Cape Town before, it is likely you have already ticked these off your travel bucket list. For a unique beach experience, we recommend heading to Muizenberg Beach, known for its picturesque colourful beach huts and surfing. Another stunning beach worth visiting is Llandudno, where you can witness a spectacular sunset!
To capture the famous ocean and Table Mountain shot, visit More-ish Ice Cream at Eden on the Bay and take a leisurely stroll along the walkway leading to Blouberg Beach. Don't miss Woodstock, a trendy neighborhood with art galleries, restaurants, breweries, and gin bars, offering a vibrant atmosphere around Albert Road. And on Saturdays, visit the popular Neighbourhoods Market at the Old Biscuit Mill, where you can indulge in traditional or artisan foods, craft beer, locally designed clothing, pottery, art, and more.

Cederberg: Unveiling Wilderness & Beauty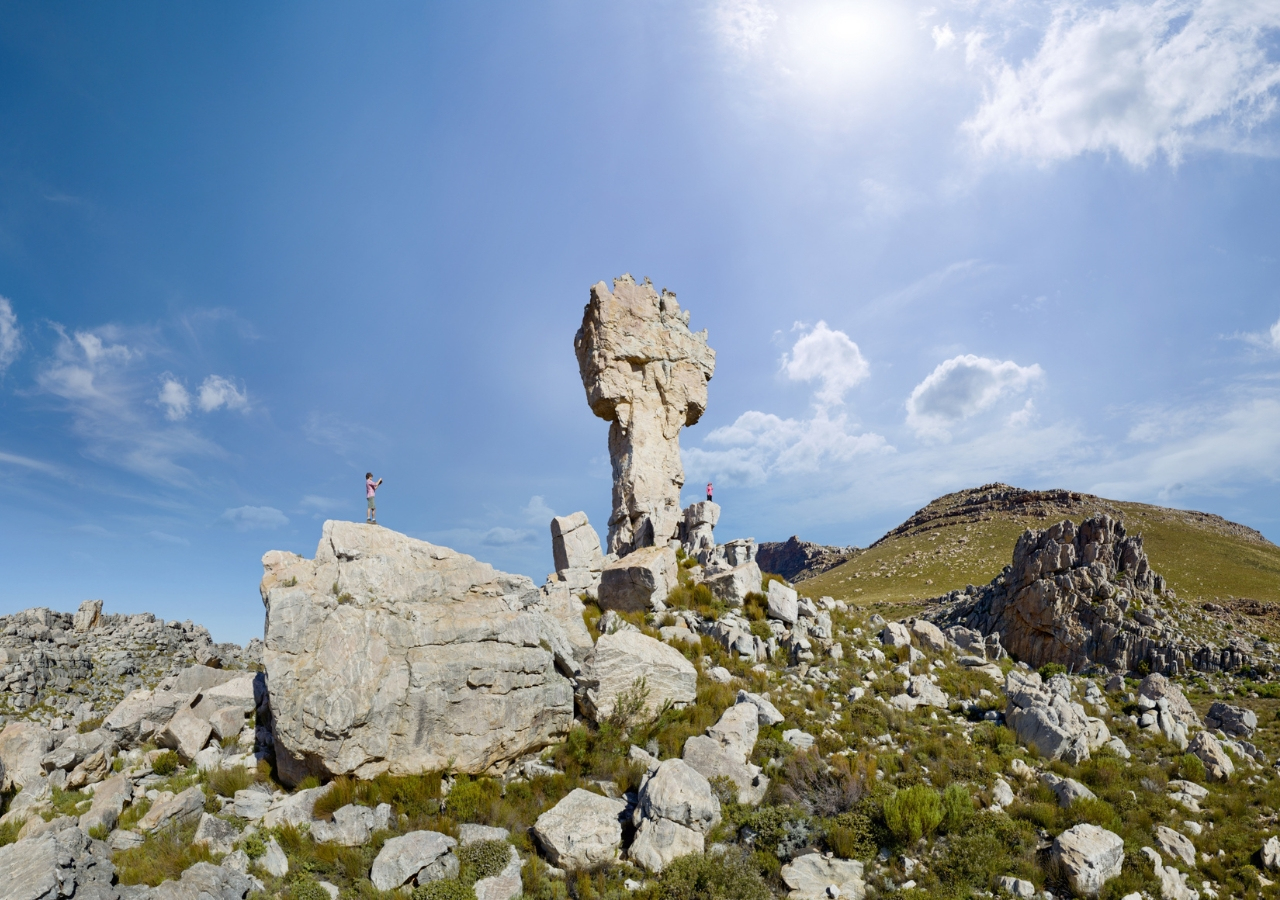 If you've already hiked Table Mountain, it's time to explore the Cederberg Mountains! The sandstone peaks and deep valleys of the Cederberg Mountains offer a harsh yet beautiful wilderness waiting to be discovered. Travel to the nearby small town of Citrusdal to experience the stunning countryside and immerse yourself in the famed hot springs. Adventure seekers can enjoy some of the best bouldering at the Pakuis Pass. To explore the undiscovered Cederberg area, we recommend staying at Bushmans Kloof Wilderness Reserve and Wellness Retreat.

De Hoop Nature Reserve: Spotting the Marine Big 5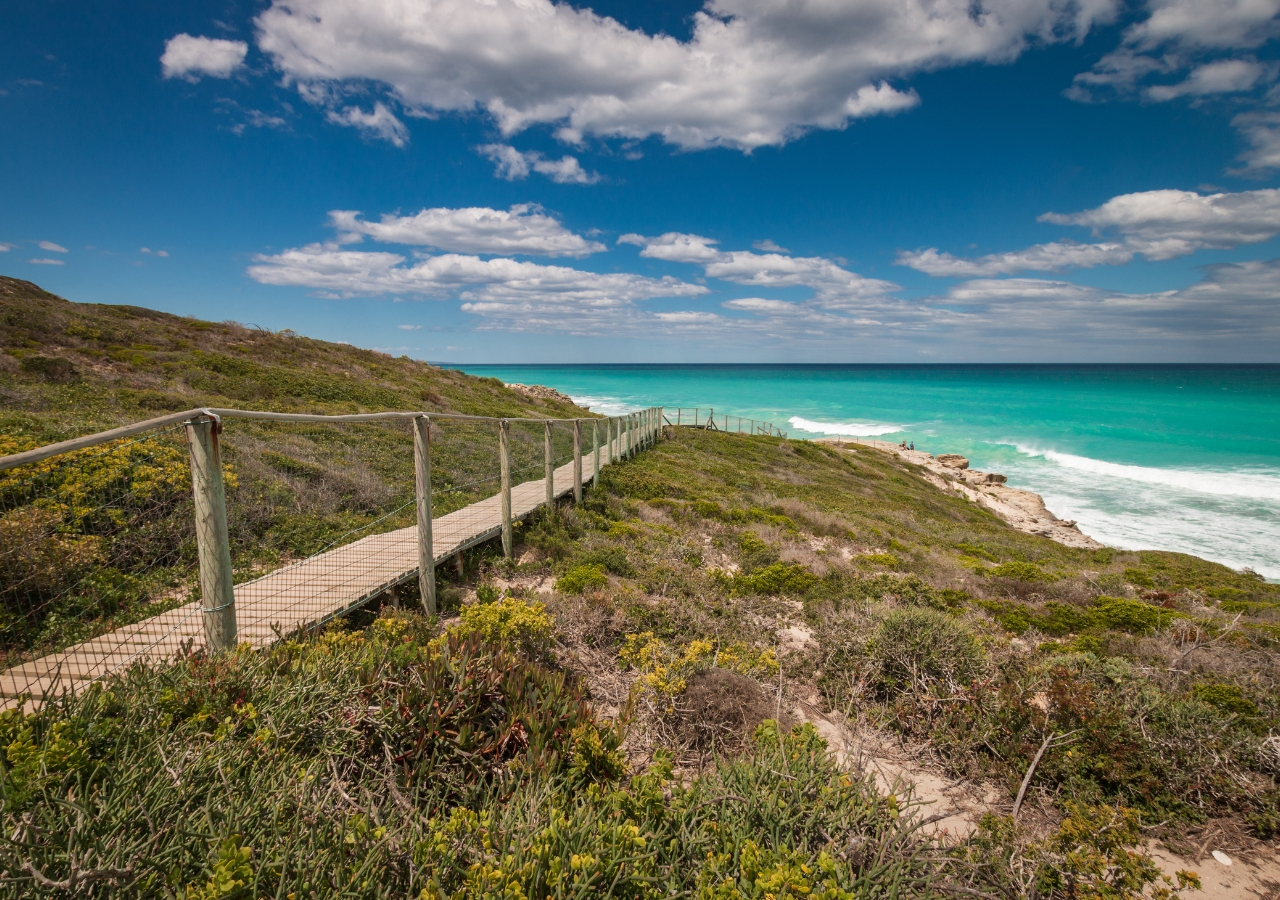 While you may have already visited the penguins at Boulder's Beach, De Hoop Nature Reserve offers the opportunity to spot the other Marine Big 5 animals: dolphins, cape fur seals, whales, and great white sharks. Situated in the Overberg region, approximately 3 hour's drive from Cape Town, De Hoop is a nature and marine reserve. The entire length of the De Hoop coast is a marine protected area and serves as an important nursery for the endangered south right whale. Why not take a boat tour to witness dolphins and cape fur seals in their natural habitat? For a luxurious stay and a great base to spot the Marine Big 5, Lekkerwater Beach Lodge at DeHoop is highly recommended.

Winelands: Exploring the Dwars River Valley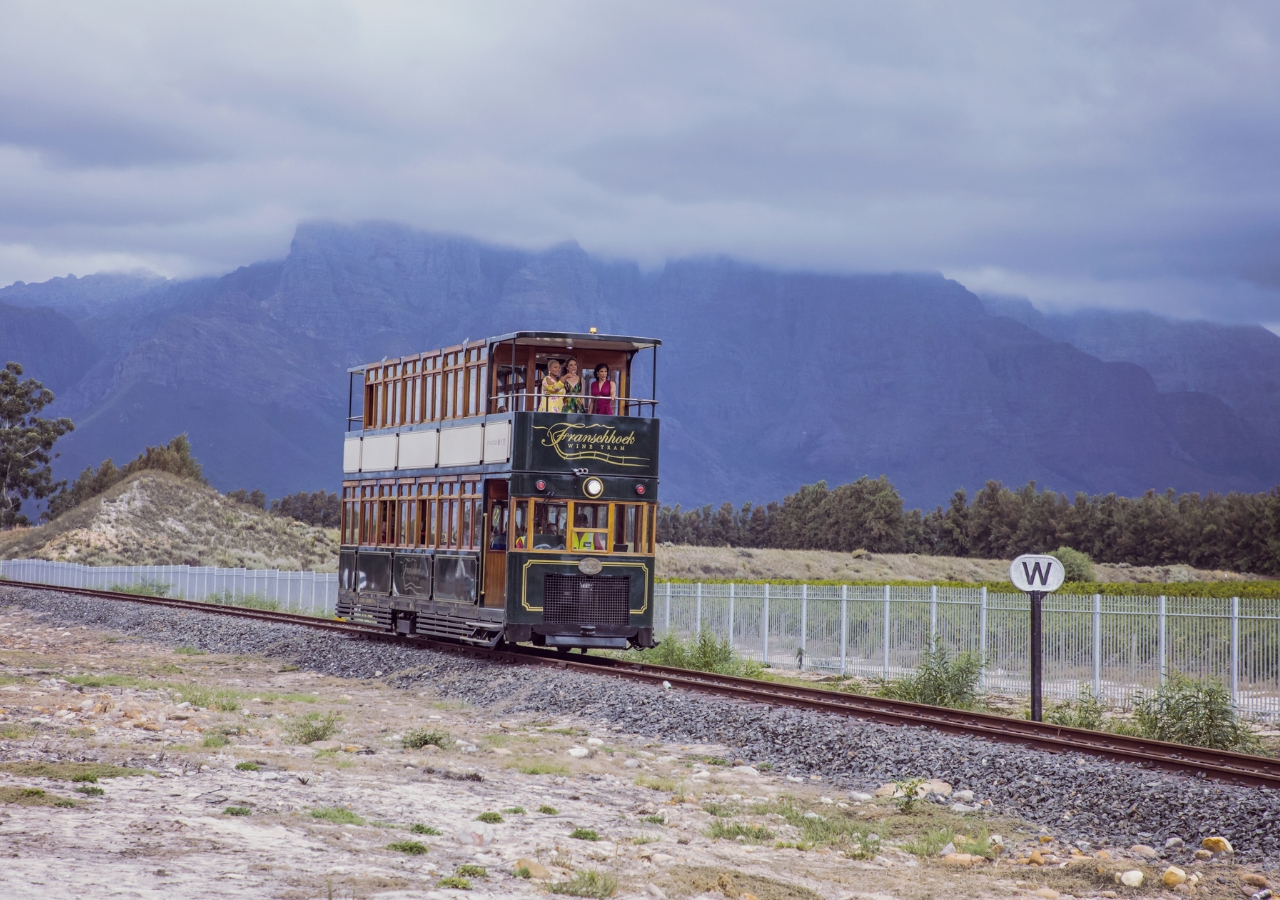 Wanting to experience something different in the Winelands? Why not explore further on two wheels with a bicycle tour of the Dwars River Valley, situated between Franschoek and Stellenbosh? Sample local street food to keep up your energy levels while cycling through the historic towns of Pniel, Kylemore, Johannesdal and Lanquedoc. Alternatively, opt for a tuk-tuk wine tasting tour through Franschhoek and Stellenbosch or embark on a journey through the rolling vineyards aboard a vintage-style railway tram and open-air tram-bus in the Franschhoek Valley.
Oudtshoorn: Beyond Ostriches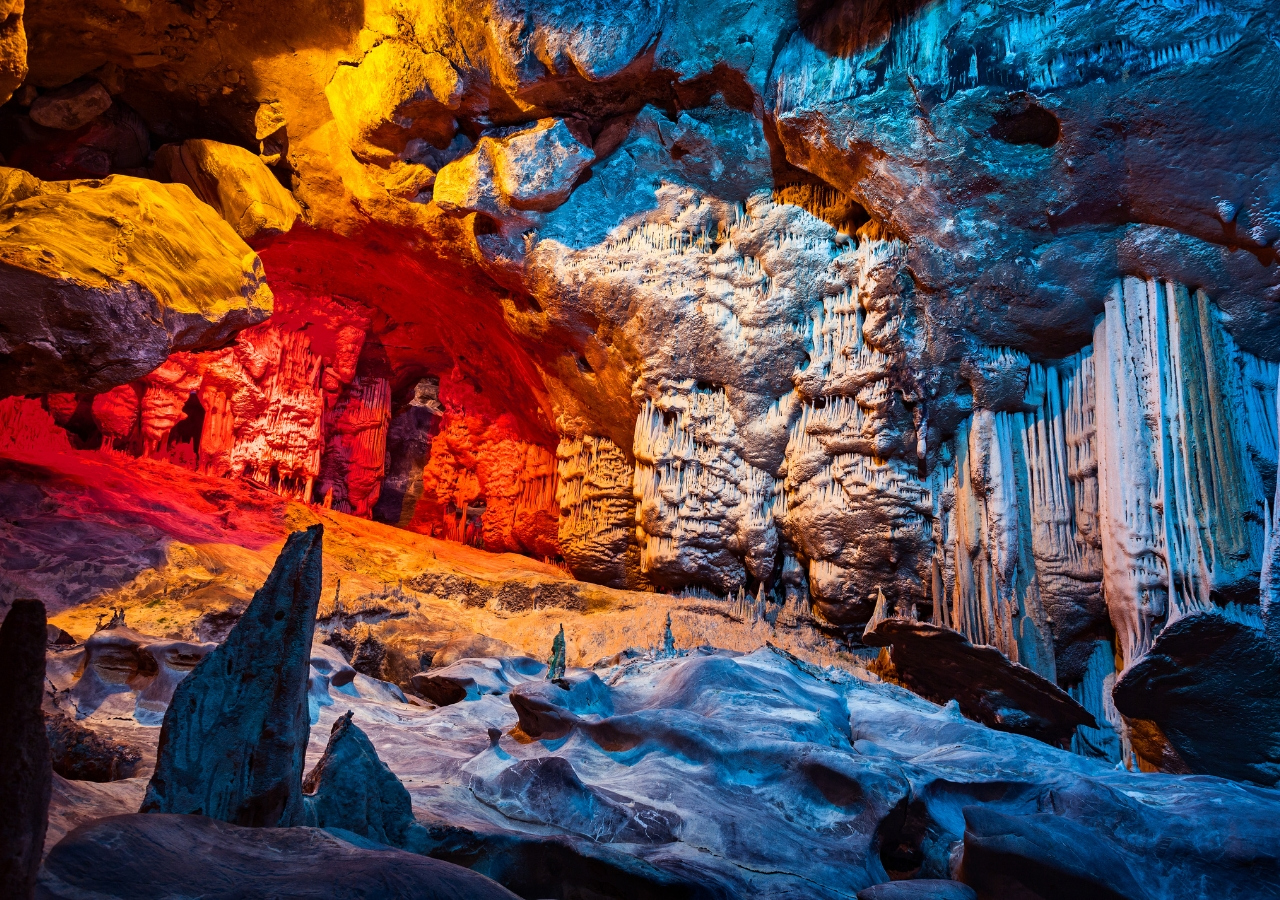 Known as the self-appointed 'ostrich capital of the world,' Oudtshoorn is a small town on Route 62, filled with ostrich farms, some of which you can visit. However, meeting the world's largest bird is just one aspect of this unusual destination! Oudtshoorn is also home to the spectacular Cango Caves, a must-visit attraction. Around 50km outside of Oudtshoorn is another worthy attraction: the Victorian village of Calitzdorp. Possessing a somewhat irresistible charm, relax in this quieter alternative to Oudtshoorn and sample wine at spectacular wine estates.

Feeling inspired? Plan your trip to the Western Cape, and uncover the untouched beauty, hidden treasures, and off-the-beaten-track destinations that make this province truly unique.