With our company heritage rooted in South Africa, a dedicated Cape Town office and a host of local team members, there's no other destination we know better (or love more) than South Africa. Home to Big 5 safaris, awe-inspiring scenery, vibrant cities, authentic culture, and endless adventure activities, South Africa has it all. We've hand-picked our top 20 reasons to visit (or revisit) South Africa below.
1. Iconic Big 5 safari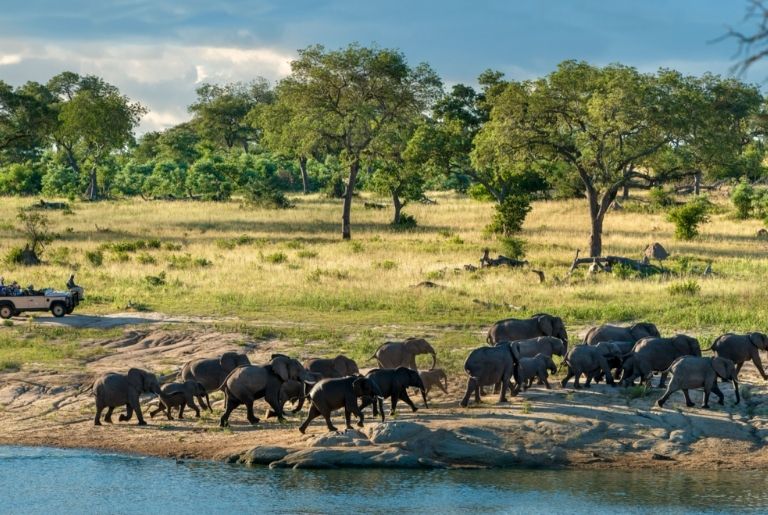 South Africa is one of the most well-known safari destinations on the continent and arguably the best choice for reliable up-close sightings of the Safari Big 5 - lion, leopard, rhino, Cape buffalo, and elephant. In fact, it's not uncommon to witness all these animals on a single game drive. One of our top picks for an unforgettable Big 5 safari is the Sabi Sand Private Game Reserve.
2. Visiting Cape Town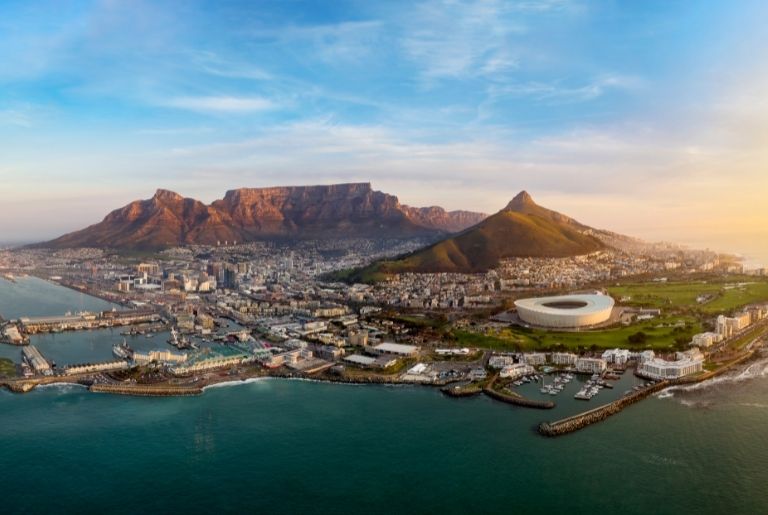 South Africa's capital city, Cape Town, was recently named one of the best cities in the world by Travel & Leisure for its sights and landmarks, culture, cuisine, friendliness, shopping, and overall value. Cape Town's city life buzzes with art, bars, museums, markets filled with performers, crafts, local produce, and, of course, a colourful, moving history, all at the foot of the iconic Table Mountain.
3. Garden Route road trip
Celebrated for its dramatic natural beauty, the Garden Route is a wondrous stretch of road between the Eastern and Western Cape. Also, it's one of the country's richest botanical treasures and an acclaimed UNESCO Biosphere Reserve. From lush fynbos vegetation, ancient indigenous forest and lofty mountain ranges, a Garden Route road trip offers an array of dramatic scenery and awe-inspiring vistas you won't find anywhere else!
4. Sustainable tourism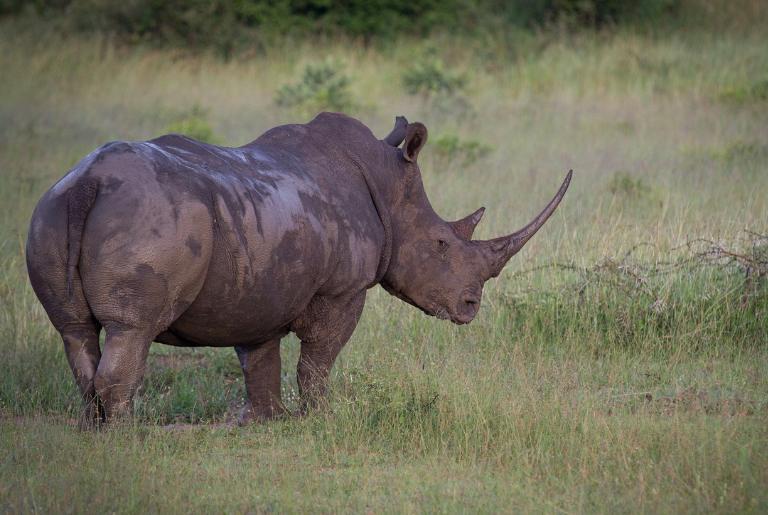 South Africa leads the way when it comes to eco-friendly and sustainable tourism. Cape Town is often regarded as one of the best city destinations offering a diverse experience with a light carbon footprint. A stay at any of our preferred safari lodges is often regenerative, meaning your tourism directly supports the conservation of the pristine wildlands and wildlife you encounter, as well as actively contributing to the economy of their local communities.
5. Whale-watching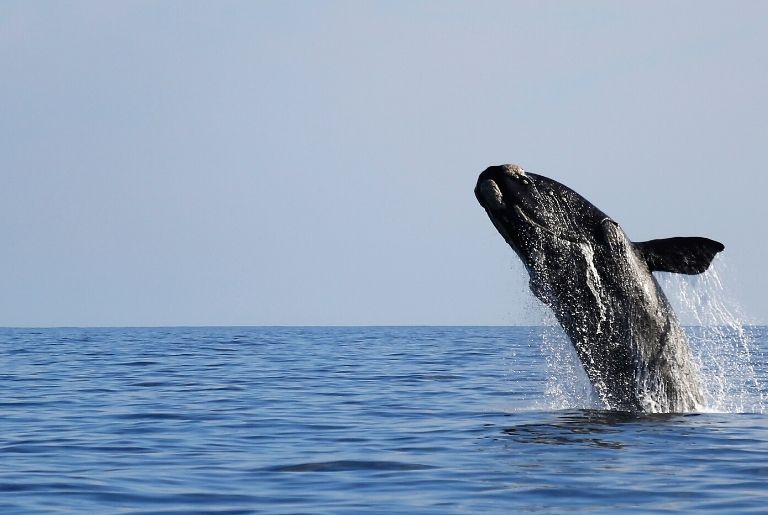 The pretty seaside town of Hermanus is renowned for being the breeding ground for migratory Southern Right whales from June through to November and offers some of the best whale watching in the world. Admire these magnificent creatures from land in the sheltered waters of the bay or take a boat trip for the best close-up whale encounters.
6. Breath-taking beaches
South Africa is home to some of the world's most beautiful beaches. Whether you're looking for a perfect beach to relax, surf, swim, or snorkel, the beaches are diverse and extensive. From the iconic Boulders Beach on the Atlantic seaboard, with its colony of endangered African penguins to KwaZulu-Natals tropical Indian Ocean coastline - there are plenty of pristine beaches waiting to be discovered.
7. Immersive and rich cultural diversity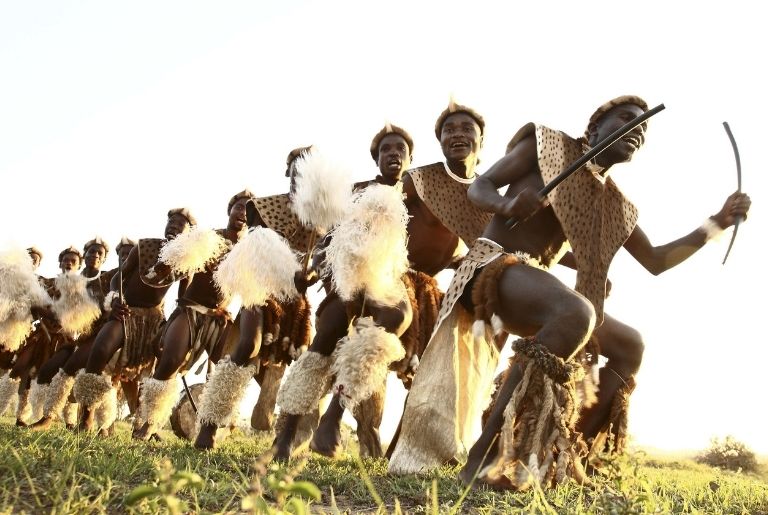 South Africa's culture is one of the most diverse in the world which is why it's known as the 'Rainbow Nation'. An iconic experience is to immerse in the culture of the largest ethnic group in South Africa, the Zulu. Why not embark on a cultural tour to discover their fascinating ancient customs and traditions?
8. Abundance of outdoor adventure activities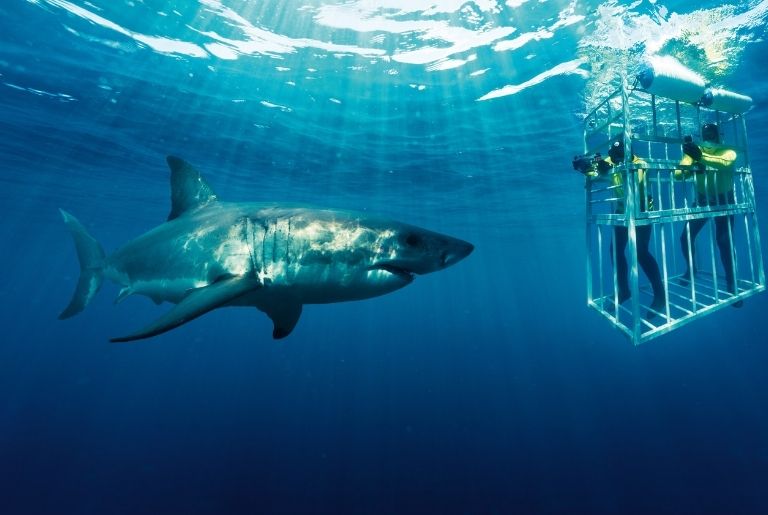 If you're looking for an adrenaline fix, South Africa offers endless options for heart-stopping thrills. Adventure seekers can experience everything from shark cage diving and white-water rafting to paragliding, mountain biking, bungee jumping and even snowboarding. If you can dream of something wild enough, you can do it somewhere in South Africa.
9. Family safaris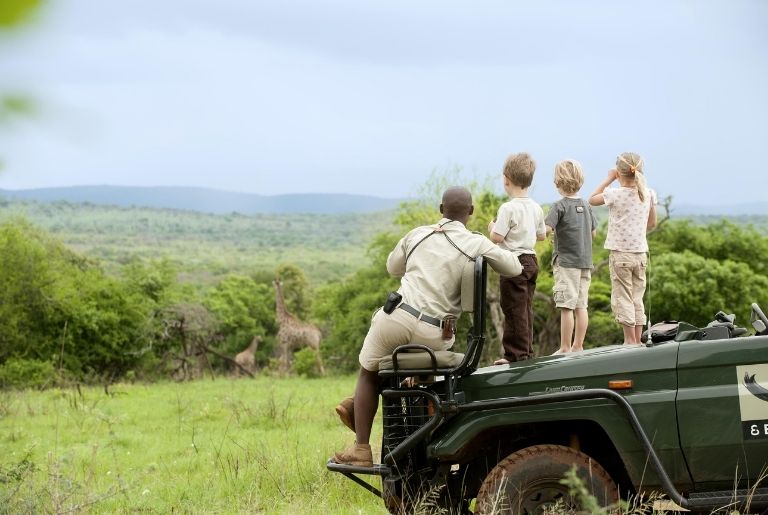 South Africa is home to top-class family-friendly lodges with specially designed children's programmes to bring the magic of a safari to life. Days are fun-filled with diverse kid's bushcraft activities in addition to game drives, collecting bugs, pods, and feathers and learning how to identify game and animal tracks. What's more, there's that added peace of mind that many South African lodges are malaria-free.
10. Beautiful and diverse hiking trails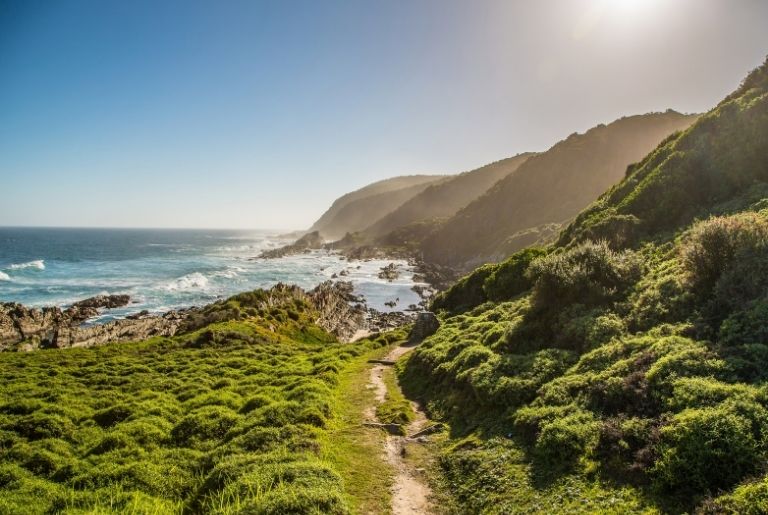 South Africa has some of the most beautiful hiking trails in all of Africa. Hike through its deserts, mountains, rolling grasslands, wildlife parks, huge dune fields, and sweeping beach-fringed coastlines. One of the best-known and most popular hiking trails in South Africa is the Otter Trail. It ranks alongside the best trails in the world.
11. A unique foodie destination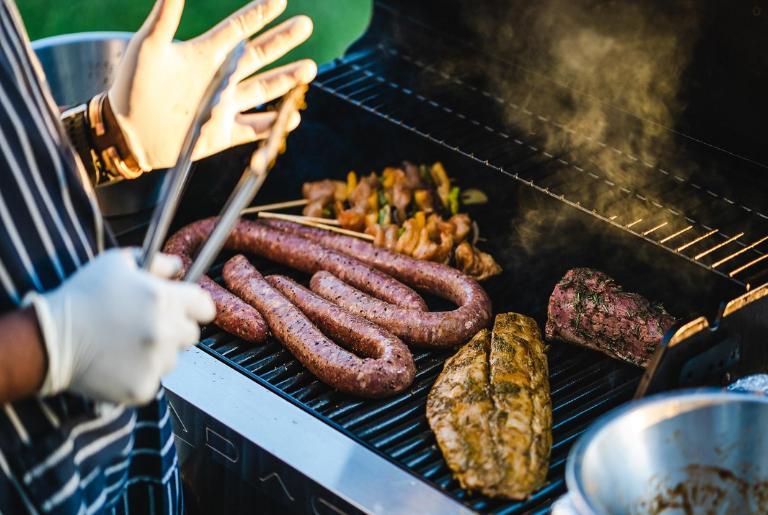 The diversity of food in South Africa is immense, with cuisine that spans from world-famous oysters in Knysna, impeccable Cape Malay cuisine in Bo Kaap, and Asian influences and street-food culture in Durban. An authentic South African braai is a must-do eating experience not to be missed on any visit!
12. The Marine Big 5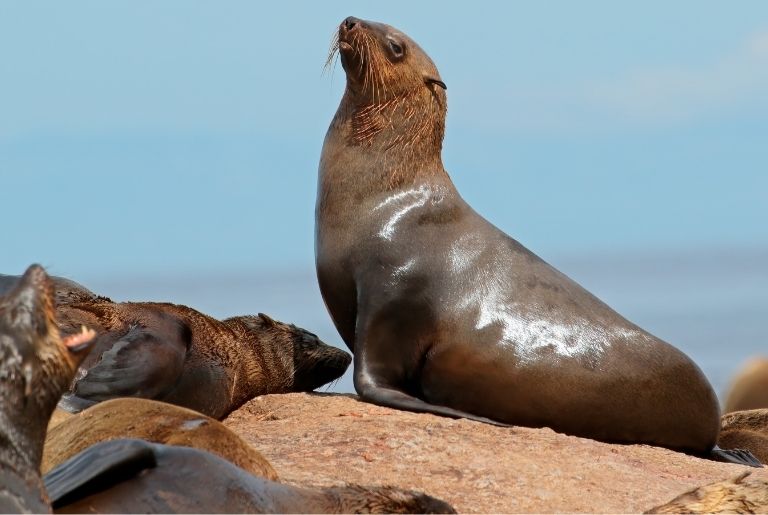 Wildlife enthusiasts are spoilt in South Africa as it is home to not only the Big 5 on land but also the Marine Big 5 - Southern Right whale, great white shark, Cape fur seal, African penguin, and dolphin. Witnessing these majestic creatures in their natural habitat is always a truly rewarding experience!
13. Natural Wonders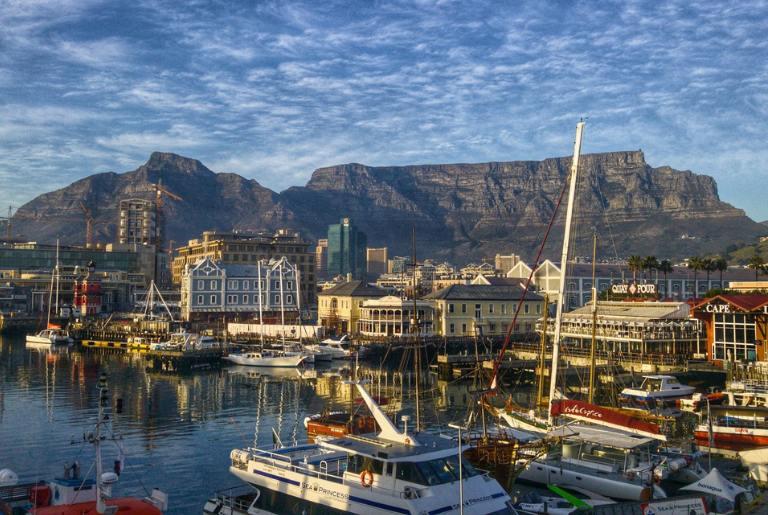 From the iconic to the more 'off-the-beaten-track', South Africa's natural wonders are truly awe-inspiring. Why not take in the panoramic scenes atop Table Mountain; be enthralled by the wonderous and widespread Drakensberg; or bear witness to ancient history at the World Heritage Site 'Cradle of Humankind'.
14. Rare wildlife species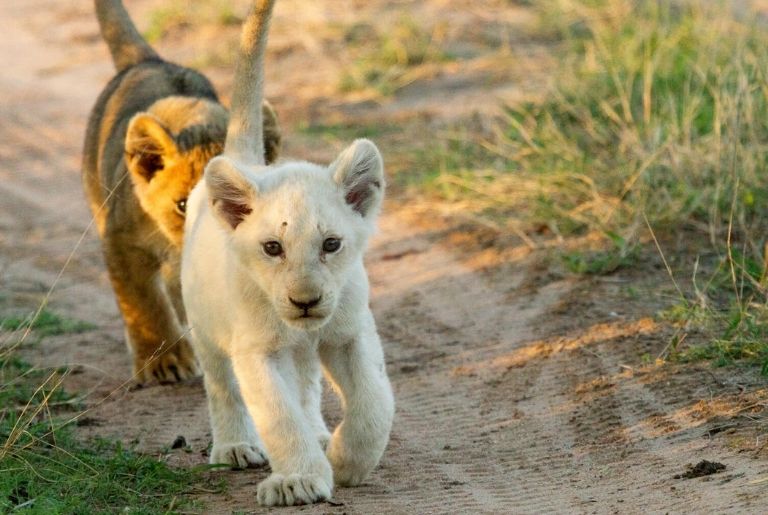 Wildlife experiences in South Africa go beyond the Big 5. Our top pick for rare species sightings is Tswalu Kalahari, South Africa's largest private game reserve, where you can encounter the ground pangolin, meerkat, aardwolf, African wild dog, brown hyena, desert black rhino, and bat-eared fox. There's also the chance to see the extremely rare white lions at andBeyonds Ngala Private Game Reserve.
15. Off-the-beaten-track destinations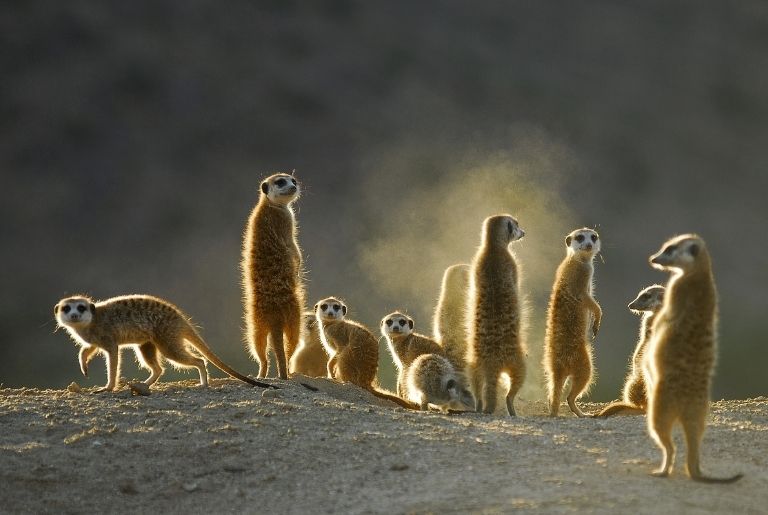 Perhaps you have ticked off the big bucket-list experiences in South Africa and want to explore the road less travelled? One of the best off-the-beaten-track destinations is the remote and untouched wilderness of the Northern Cape. It's also home to curious meerkats and the exclusive Kalahari black-maned lions.
16. Luxurious train journeys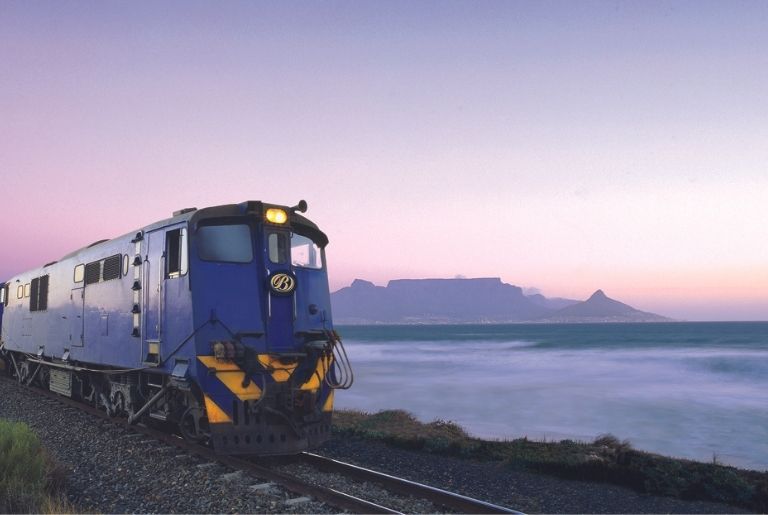 Both Rovos Rail and the Blue Train offer opulent train journeys through Southern Africa. Whoever you choose to travel with, both are an indulgent way to enjoy the country's diverse and breathtaking scenery whilst experiencing excellent fine dining, exquisite local wines and charming service.
17. A year-round destination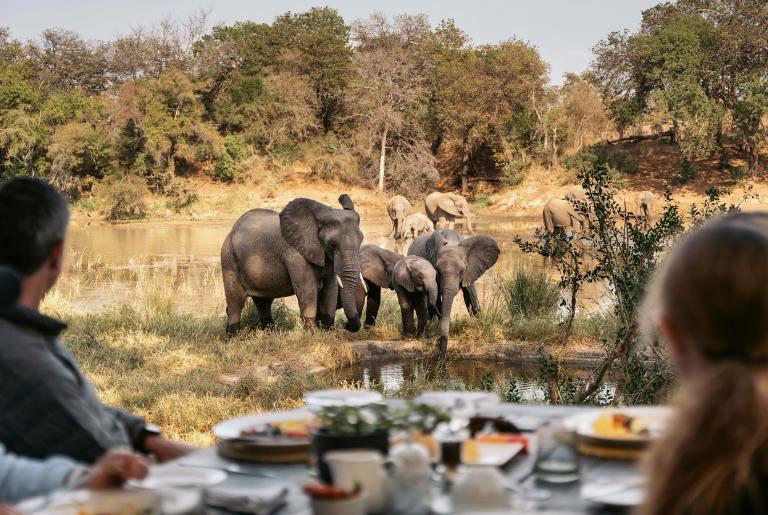 South Africa averages up to 9 hours of sunshine a day, regardless of the season! Visit between November and March for some relaxing beach time. Visit between May and October during peak safari season when you can enjoy incredible wildlife viewing in the Kruger. No matter what month you travel we can tailor-make a prime experience tailored to make the most of the seasonal conditions.
18. World-class wines in the Winelands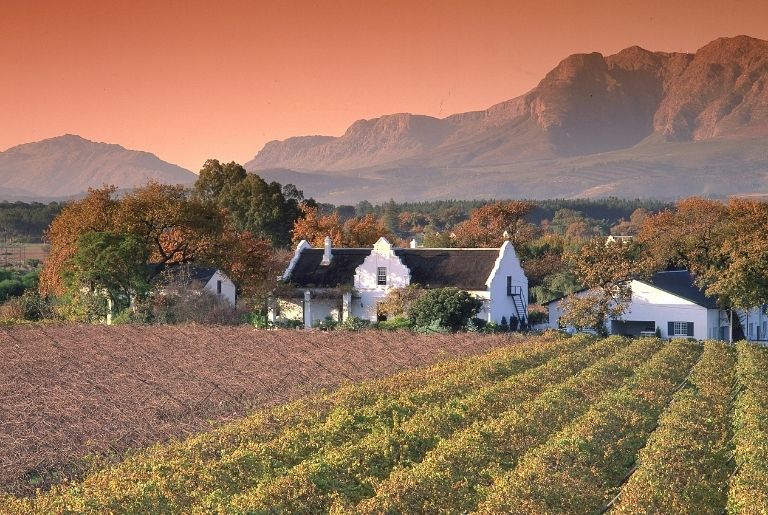 The Winelands in South Africa is a must-see for every expert or wannabe sommelier. Here you can taste some of the finest wines in the world at celebrated wine estates. Explore traditional towns with charming Cape Dutch architecture, all while taking in breathtaking scenery not only from the vineyards themselves but also the dramatic mountainous backdrops synonymous with the region.
19. Ultra-luxe safari lodges and hotels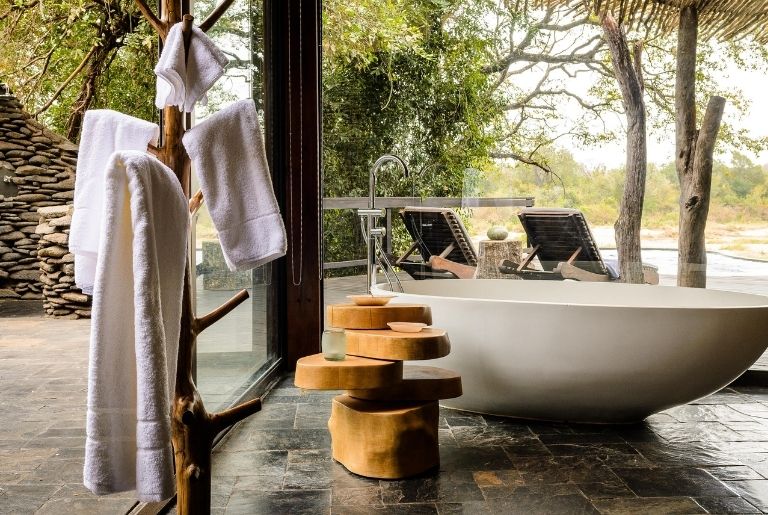 With numerous, world-class safari lodges boasting incredible facilities such as spas and luxury treehouses under the stars; to unbelievably stylish city hotels that are amongst some of the world's finest properties - South Africa never fails to exceed expectations. Let our travel experts help you find the perfect accommodation to suit your particular taste with their extensive, first-hand knowledge.
20. Fascinating history and culture in Johannesburg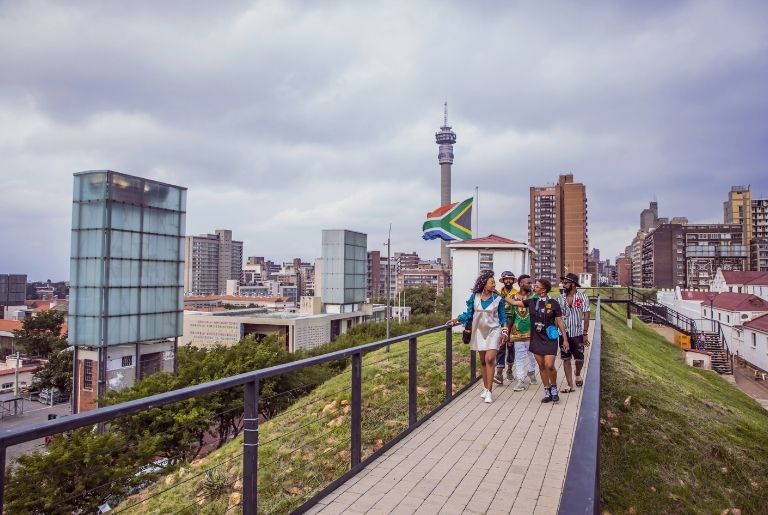 From historic sites, galleries, and museums to meaningful cultural villages, Johannesburg has much to offer cultured travellers. Wander the authentic and energetic Neighbourgoods Market for specialty foods and crafts, or learn local history and folklore on a Soweto township tour. The city's arts districts are bedecked with murals, urban creative hubs, fascinating architectural rejigs and a growing wealth of fine dining outlets.
Ready to make South Africa your next travel destination? Let our multi-award-winning travel experts tailor-make your perfect South Africa adventure.