Egypt, a place of ancient wonders and intriguing history, is a bucket-list destination that offers a diverse range of experiences for every type of traveller. Whether you're a couple seeking romance, a family on a fun-filled holiday, or a history buff eager to unearth the secrets of the pharaohs, choosing the best place to stay is key for an unforgettable trip to Egypt.
Map of Egypt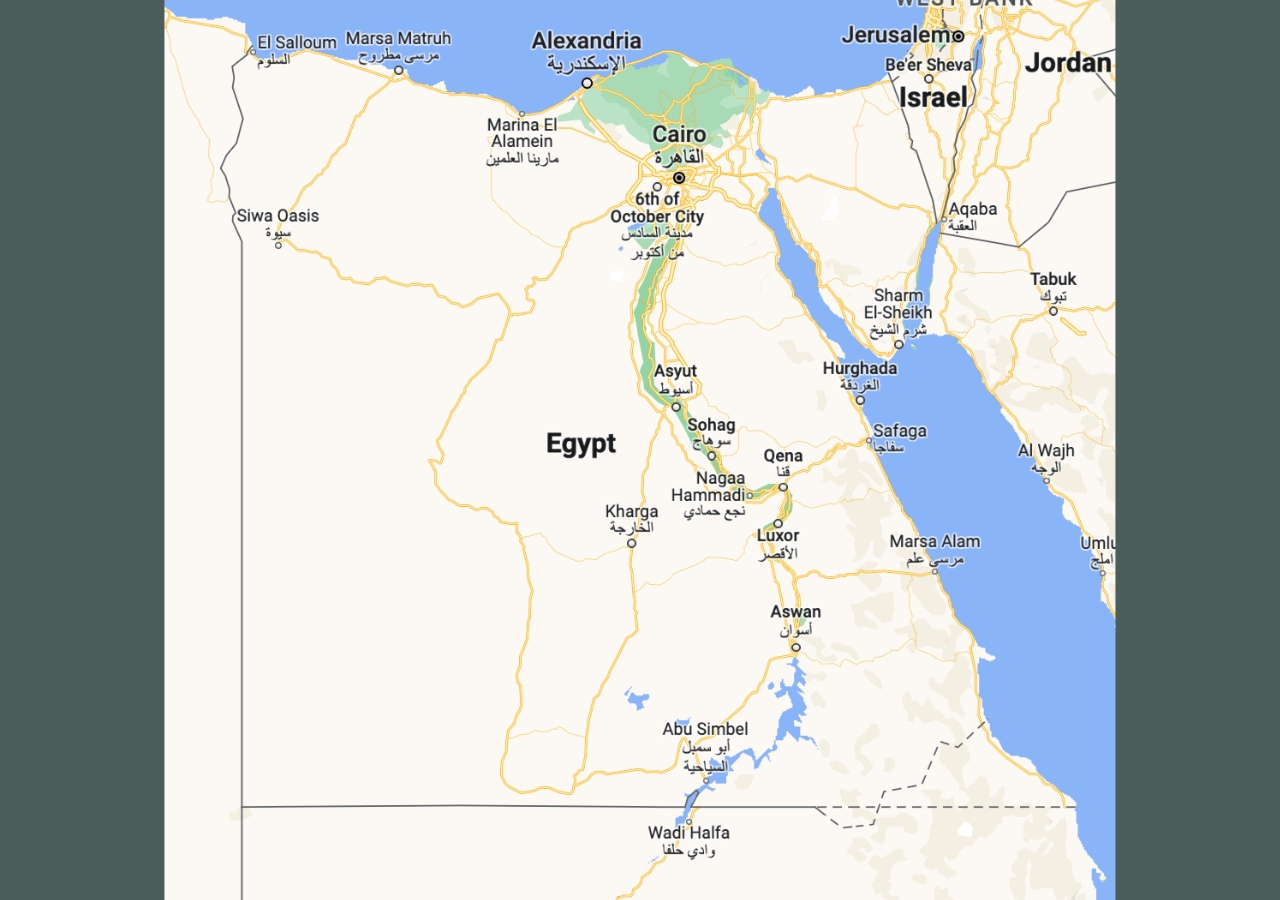 Best place to see the pyramids - Giza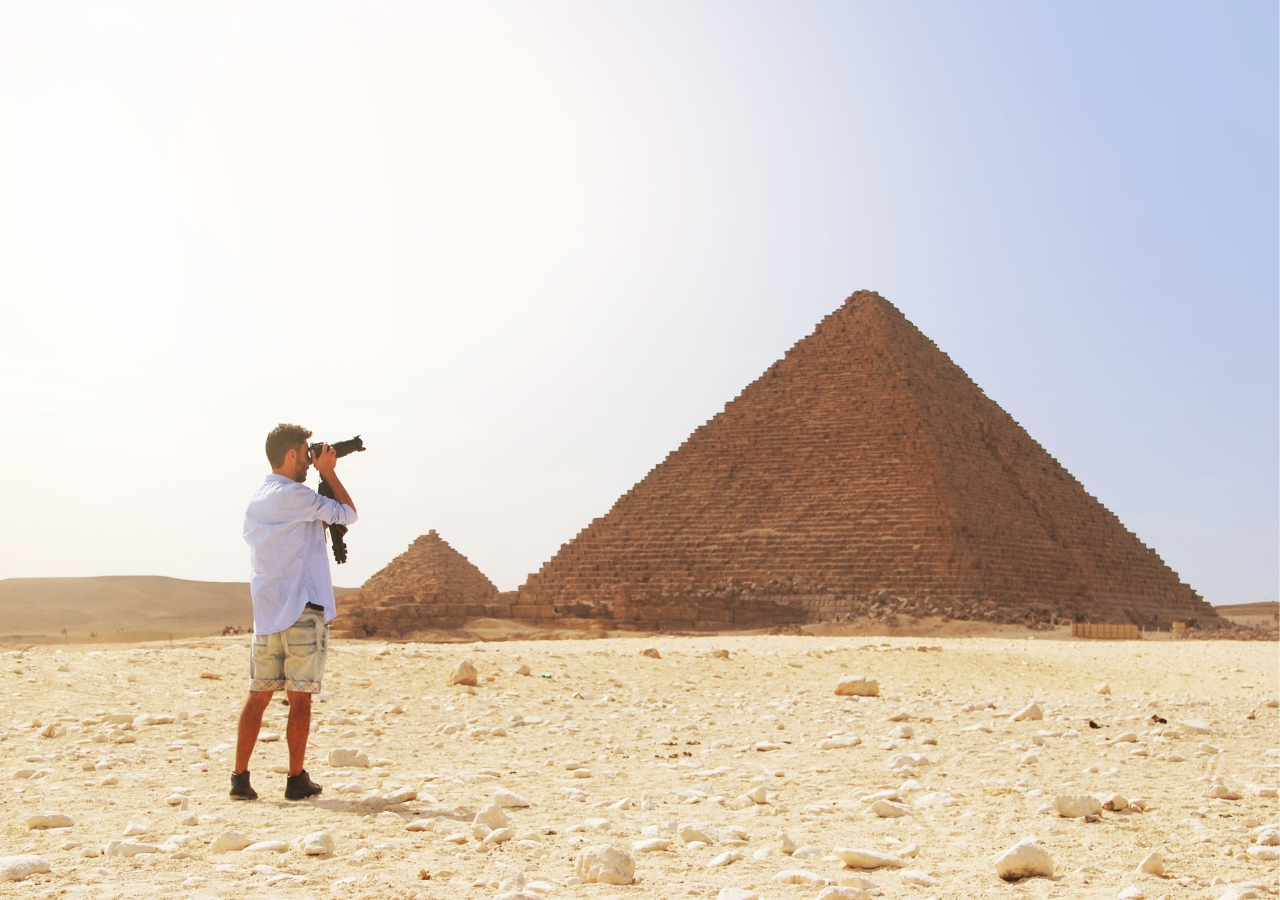 No trip to Egypt is complete without seeing the iconic pyramids of Giza! Located on the outskirts of Cairo, Giza is the closest town to the pyramids and the Sphinx, and you can easily walk to these ancient wonders. Here you can visit the Great Pyramid of Khufu, the Pyramid of Khafre, and the Pyramid of Menkaure, along with the enigmatic Sphinx.
Where to stay: Marriott Mena House Hotel
Why stay here? Marriot Mena House Hotel has an unmatched location and is within walking distance of the pyramids.
Insider tip: "For an undeniably Egyptian stay, we recommend requesting a pyramid view room! We also recommend that you enjoy a delicious al fresco meal at 139 Pavilion. A traditional Egyptian Mashawy served on an open grill at the table is a real treat!"

Best place for culture - Cairo
If you're looking for an authentic Egyptian cultural experience, then Cairo is the place to visit! Immerse yourself in rich traditions, tantalise your taste buds with local street eats, and witness mesmerising festivals and celebrations. With impressive ancient wonders and bustling markets, Cairo embodies the best of historical and modern Egypt.

Where to stay: The Nile Ritz-Carlton Cairo
Why stay here? Located in downtown Cairo, The Nile Ritz-Carlton Cairo is in a prime position with the Nile on one side and one of the city's main highlights, the Egyptian Museum, on the other. This hotel offers direct access to the Cairo Museum, also is also close to the Khan Al Khalili bazaar, famous for its incredible architecture and plethora of shopping.
Insider tip: "For your own river vista, request a stay in a Deluxe Nile View Room or Executive Suite."

Best place for history - Luxor
If you're a history buff, Luxor in the Nile Valley region is the best place to stay. Renowned as the world's largest open-air museum, Luxor boasts an incredible collection of historical Egyptian sites. Immerse yourself in the grandeur of the Temple of Karnak, wander through the captivating Valley of the Kings, and marvel at the majestic Luxor Temple.

Where to stay: Sofitel Winter Palace
Why stay here? Sofitel Winter Palace was built in 1886 and is steeped in Egyptian history. It is ideally located close to iconic historical sites.
Insider tip: "Dining at the opulent 1886 Restaurant requires a jacket and tie for men and smart attire for ladies."

Best place for the beach - Hurghada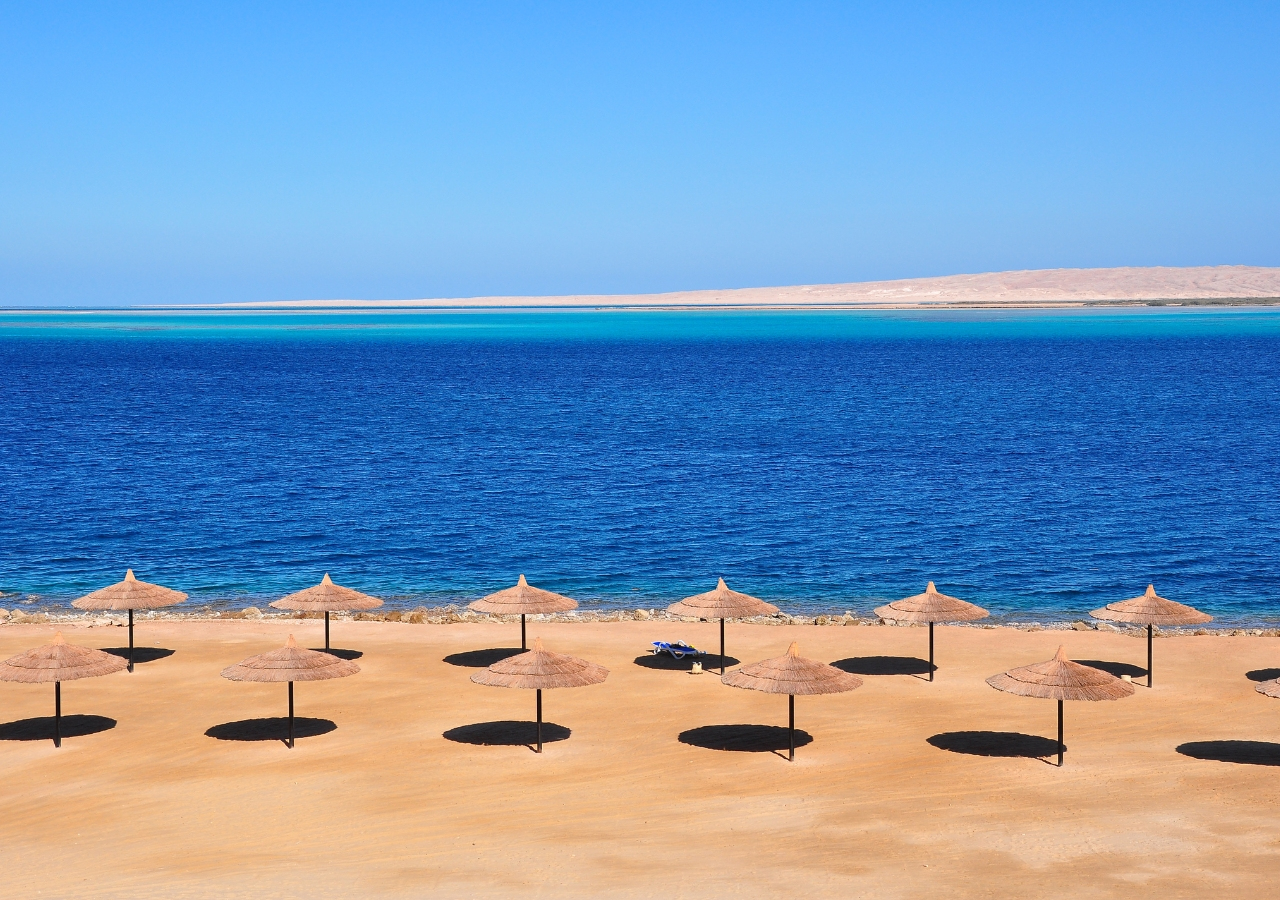 If you're dreaming of a beach holiday in Egypt, Hurghada on the Red Sea coast is a paradise for sun-seekers and water sport enthusiasts. With long stretches of sandy beaches and crystal-clear water, it's the perfect place to relax and unwind. This resort town boasts pristine beaches with crystal-clear waters and vibrant coral reefs, making it a haven for snorkelling and diving.

Where to stay: The Oberoi Beach Resort Sahl Hasheesh
Why stay here? The Oberoi Beach Resort Sahl Hasheesh Sahl Hasheesh is the most luxurious hotel on this stretch of the Red Sea with unrestricted ocean views.
Insider tip: "The Indian Restaurant Zaafran is a knockout, particularly for the tandoor dishes and the daal."

Best place for couples - Aswan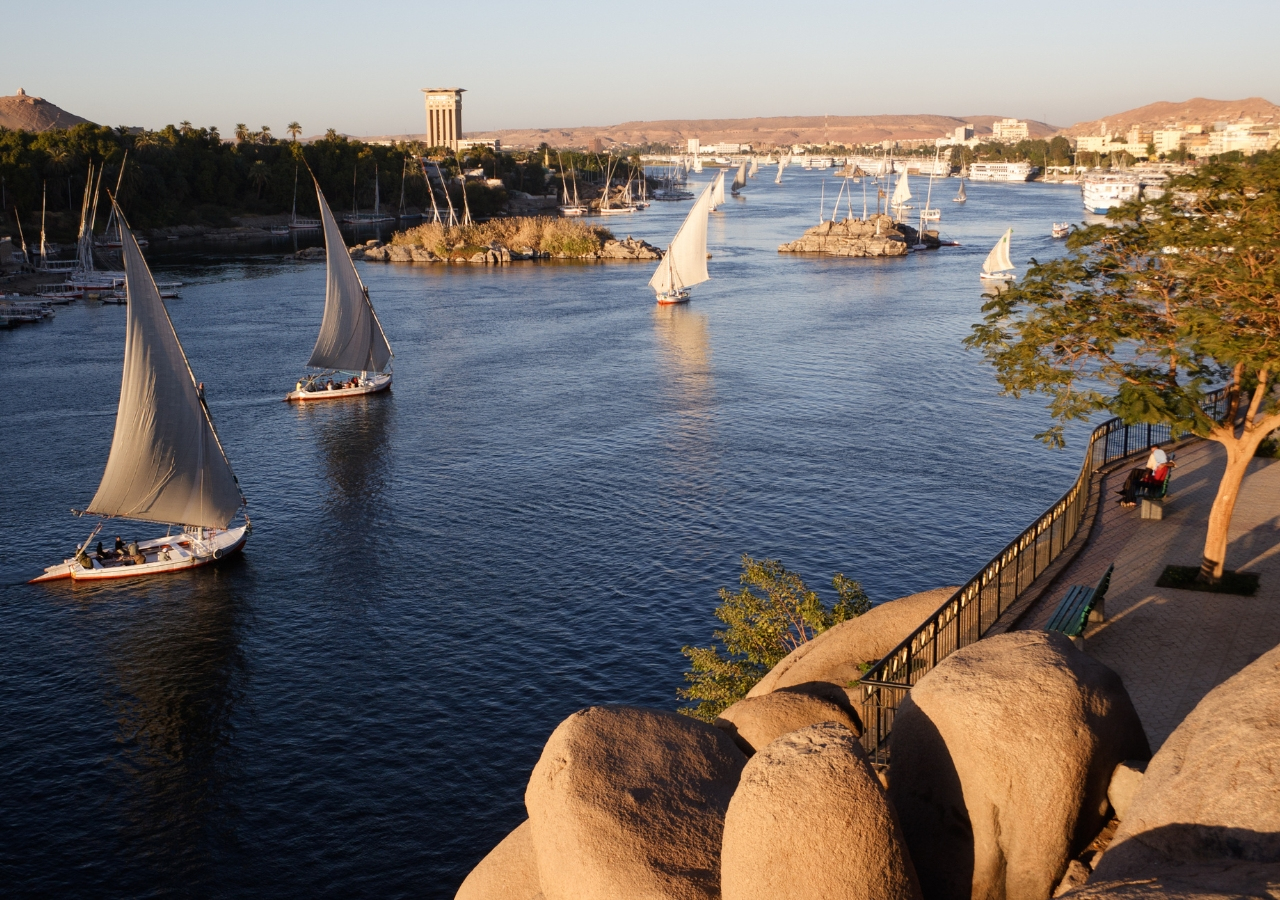 If you're travelling to Egypt as a couple, then you should consider staying in Aswan. Aswan arguably the most beautiful of the Nile cities, is perfect for a romantic getaway. The city is home to the Philae Temple, the Aswan High Dam, and the Nubian Museum. Aswan is also famous for its beautiful islands, where you can take a romantic felucca sailboat and watch the sunset over the Nile River. Here you can also visit the Botanical Gardens at sunset for epic views and a swim in the Nile!
Where to stay: Sofitel Legend Old Cataract Aswan
Why stay here? The Sofitel Legend Old Cataract hotel is located on the banks of the Nile in Aswan overlooking Elephantine Island, with some of the best views in Egypt.
Insider tip: "Ask to see the Agatha Christie room where she penned the famous 'Death on the Nile'."

Best place for honeymooners - Nile River Cruise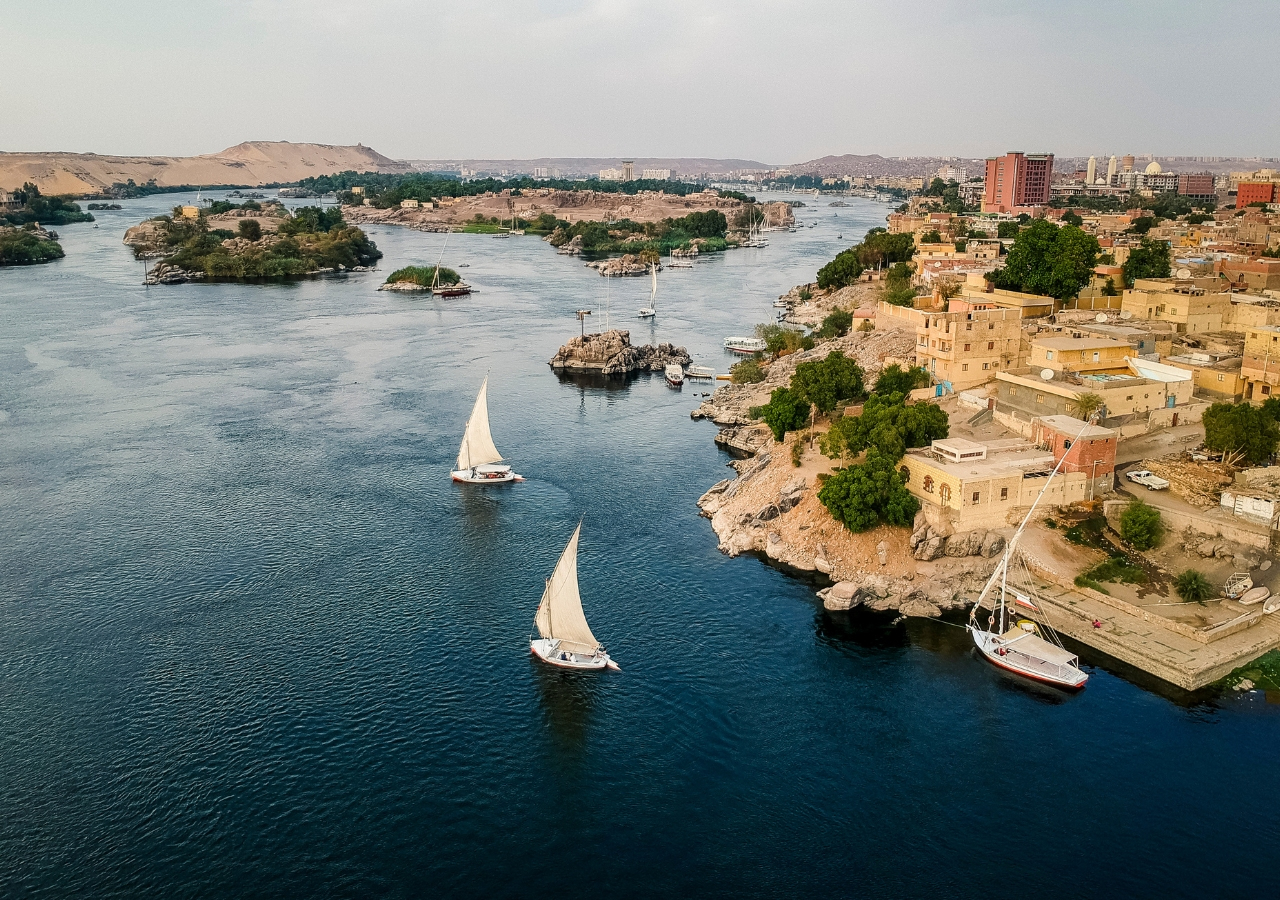 Cruising along the tranquil waters of the Nile, surrounded by picturesque landscapes and ancient wonders, sets the stage for an intimate honeymoon in Egypt. On board a luxurious Nile River cruise you can enjoy indulging in gourmet dining and being pampered by attentive staff. Each day brings new adventures as you visit awe-inspiring temples, explore historical sites, and witness stunning sunsets over the river.

Where to stay: Sanctuary Sun Boat IV
Why stay here? Furnished in a chic, contemporary style with art deco influence, expect luxury cabins, quality service, gourmet dining and excellent excursions onboard Sanctuary Sun Boat IV.

Insider tip: "The boat hosts a farewell gala, be sure to pack something special from your wardrobe to suit the occasion."

Best place for families - Sharm El Sheikh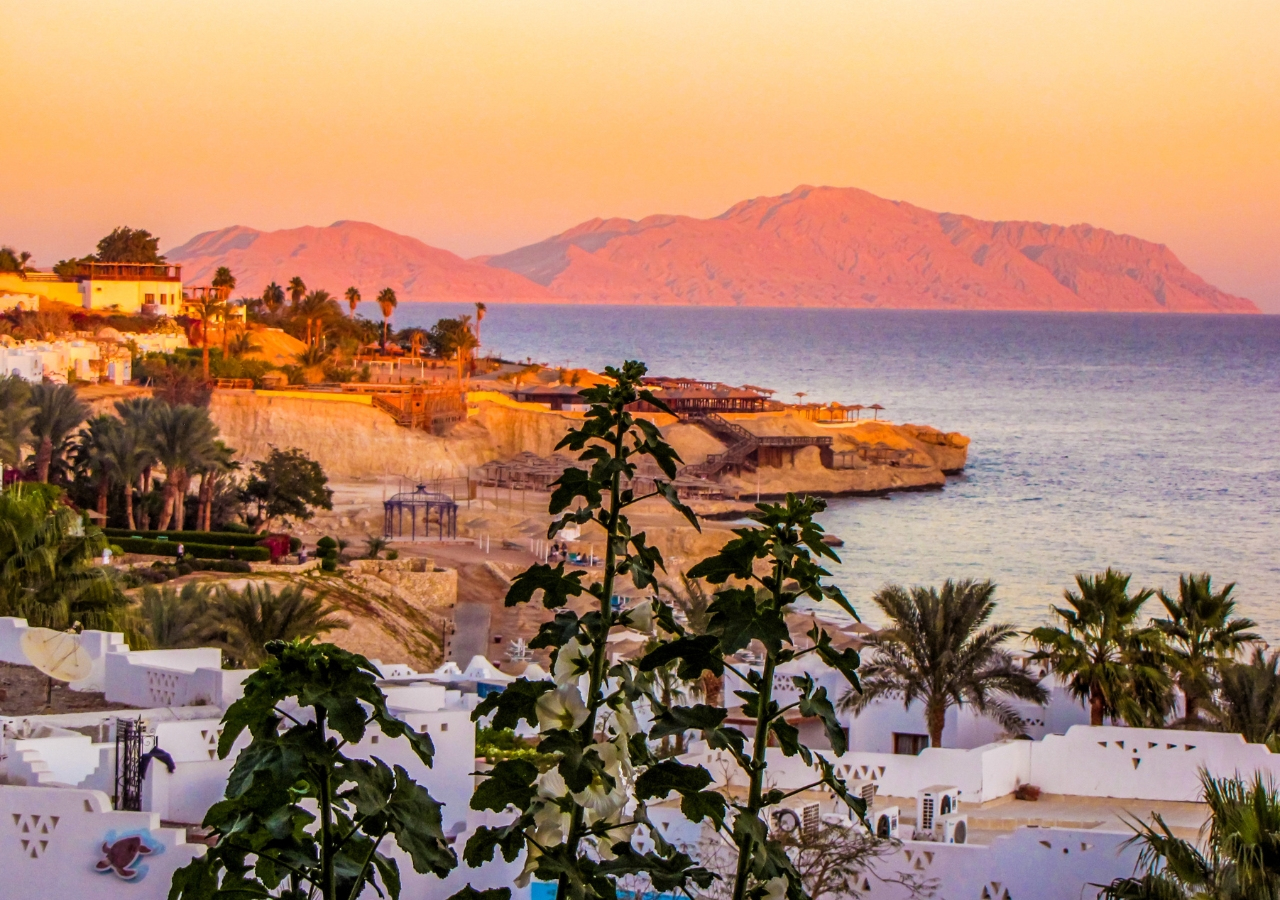 Sharm El Sheikh is located on the Red Sea coast, and it is a great destination for a family holiday in Egypt. It's famously known for its crystal-clear waters and a variety of water sports which will keep your young ones entertained. Many of the hotels and resorts here are family-friendly, complete with kids' swimming pools and play areas.
Where to stay: Four Seasons Sharm el Sheikh
Why stay here? The Four Seasons Sharm el Sheikh is perfect for families with its complimentary kids and teens clubs and babysitting services.

Insider tip: "Night dives at full moon are unforgettable, witness the bioluminescence of tiny particles of glowing plankton."