Swap the traditional African safari for a unique safari tour. From gliding through the waterways of the Delta to soaring above the Mara in a hot air balloon, there are plenty of unique wildlife & safari experiences for the intrepid traveller.
1. Horseback safari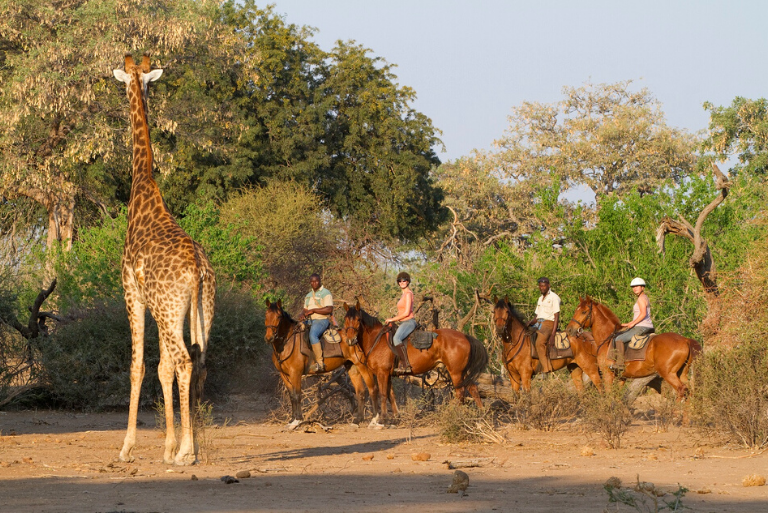 A horseback safari is a unique and exhilarating way of viewing the incredible scenery and wildlife that Africa has to offer. There are a large variety of properties that offer horse riding experiences that are suitable for all abilities. Our favourites are Loisaba Tented Camp, Campi Ya Kanzi and Kulala Desert Lodge.
Destination idea: Kenya
2. Mokoro safari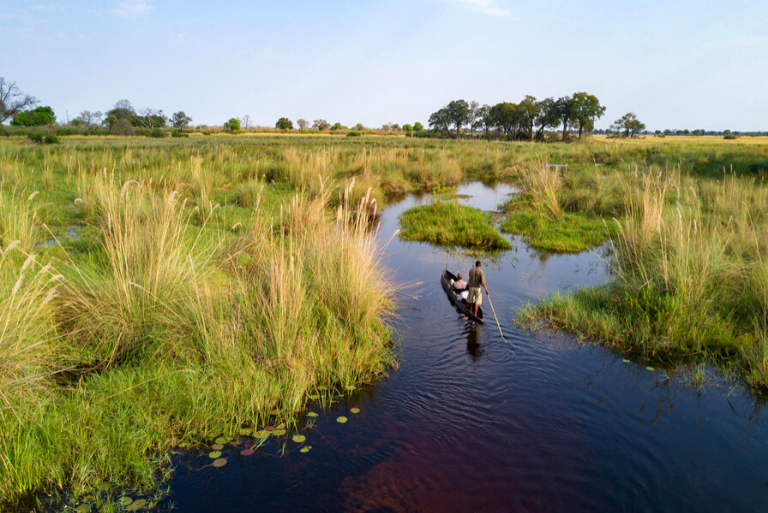 Glide through the reed-lined channels of the Okavango Delta, Botswana in a traditional dugout canoe known as a mokoro. This is possibly the most tranquil and idyllic way to experience a safari. With your eyes just above water level, watch as a herd of elephants pass by or as an exotic frog rustles through the reeds.
Destination idea: Botswana
3. Walking safari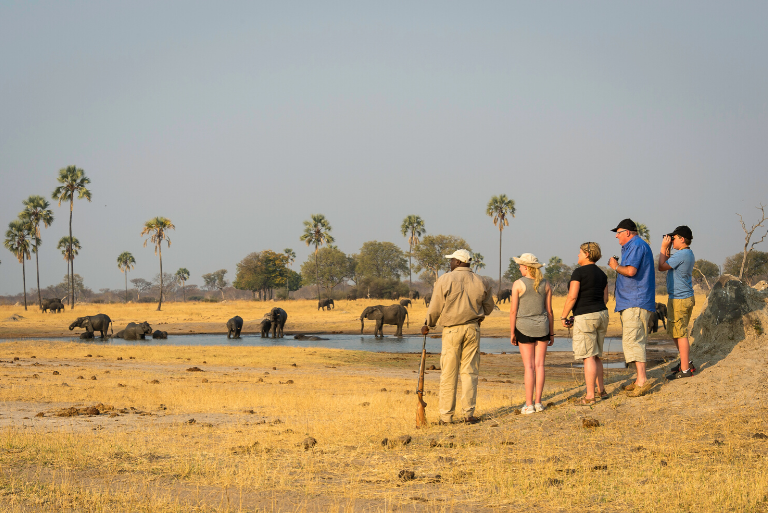 Discover the wilds of Africa like the first explorers, on foot. One of our favourite places for a walking safari is Zambia. In fact, Zambia is known as the home of the walking safari. Watching big game while on foot is always exhilarating and the South Luangwa doesn't disappoint with huge herds of buffalo and elephant.
Destination idea: Zambia
4. Hot air balloon safari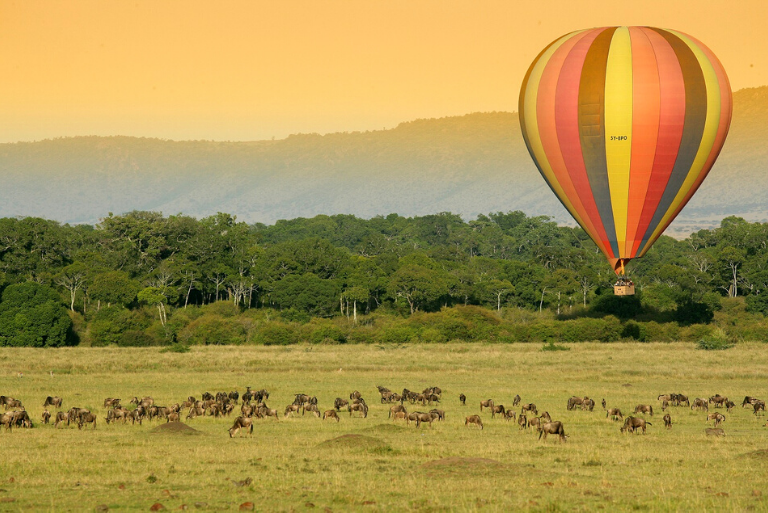 A hot air balloon safari is a truly unique experience that will stay in your heart forever. From our experience, Kenya and Tanzania's hot air balloon safaris are truly exceptional. Beginning at sunrise, the balloon rises giving you breathtaking views of the plains, forests and the Mara River. This amazing wildlife viewing experience provides you with a totally different perspective.
Destination idea: Kenya or Tanzania
5. Ocean Safari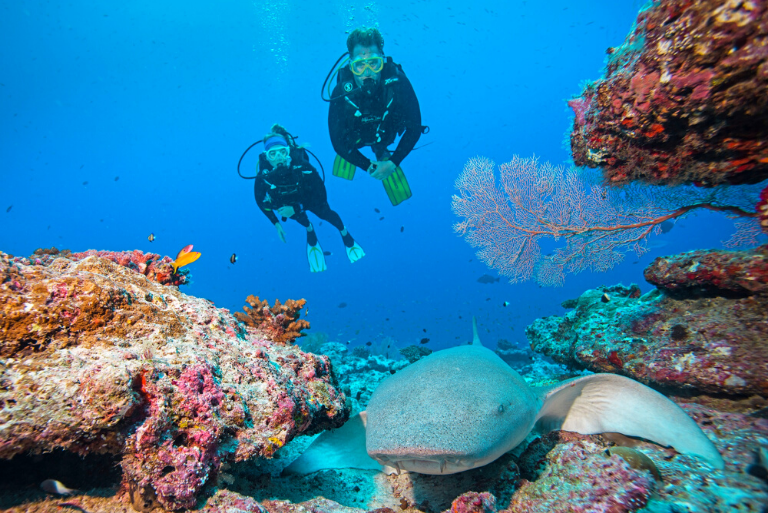 Discover a remote, pristine Indian Ocean paradise in the Seychelles where you can immerse yourself in nature - both on land and sea. Walk among free-roaming giant tortoises, swim with green turtles, enjoy some of the best diving and fishing on the planet with over 1000 different species of fish, discover vibrant coral reefs and even snorkel with giant sailfish or manta rays.
Destinations idea: Seychelles
6. Quad biking on the Makgadikadi Salt Pans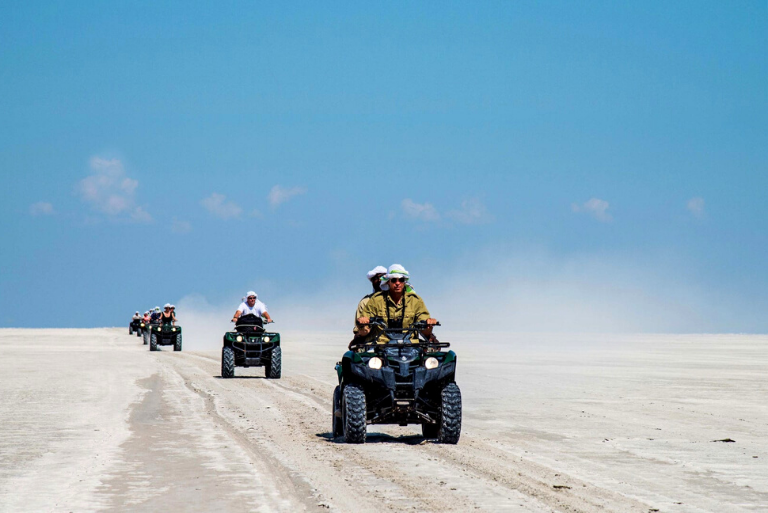 During Botswana's dry season (May-September) a must-do experience is to explore the country's vast and endless salt pans by quad bike. The Makgadikadi Salt Pans is one of the largest salt flats in the world, situated in the middle of the northern Kalahari, making it an exceptionally unique way to see the landscape.
Itinerary idea: Botswana